These are My Favorite Fall Recipes! They are so easy to make and go from savory to sweet with all flavors ready for fall!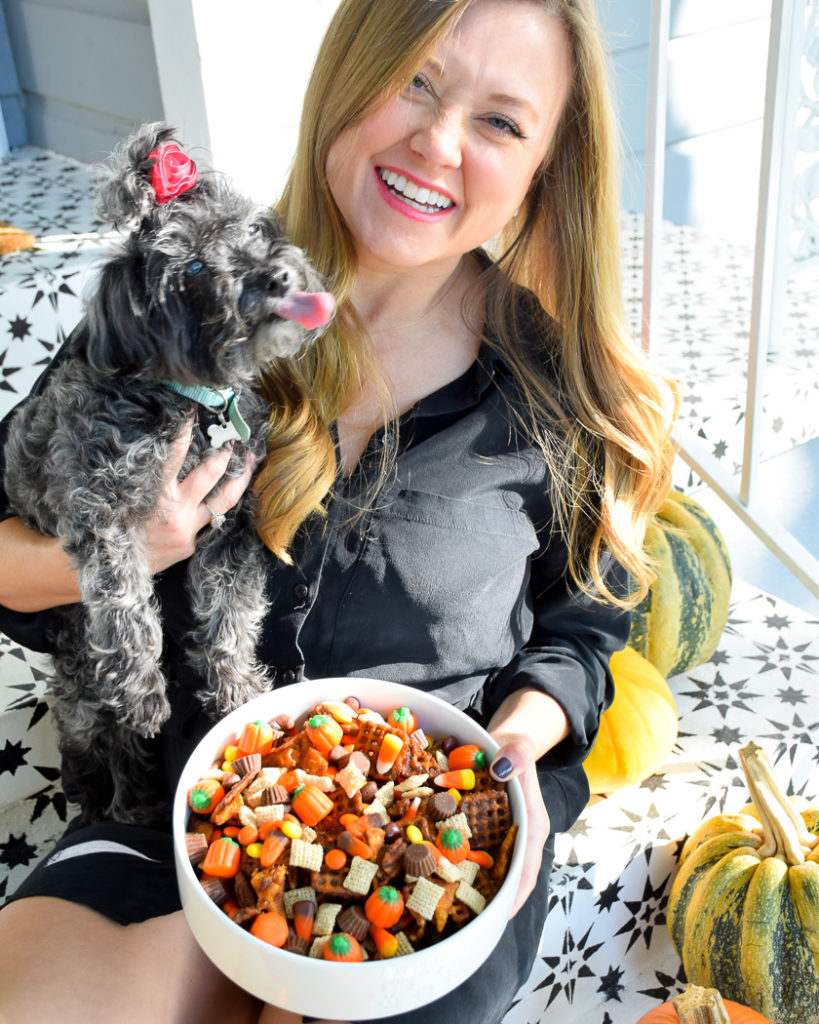 It's fall y'all! Fall is by far my most favorite season. I only wish we had a longer fall season here in Austin. I like to make the most of this time of year with lots of pumpkin goodies, cinnamon sugar everything and all the cozy coffee drinks and cool nights a gal can handle! Call me basic but I love everything about this season!
This post contains affiliate links. If you purchase a product through these links I may earn a few pennies. Thanks for keeping this free blog going!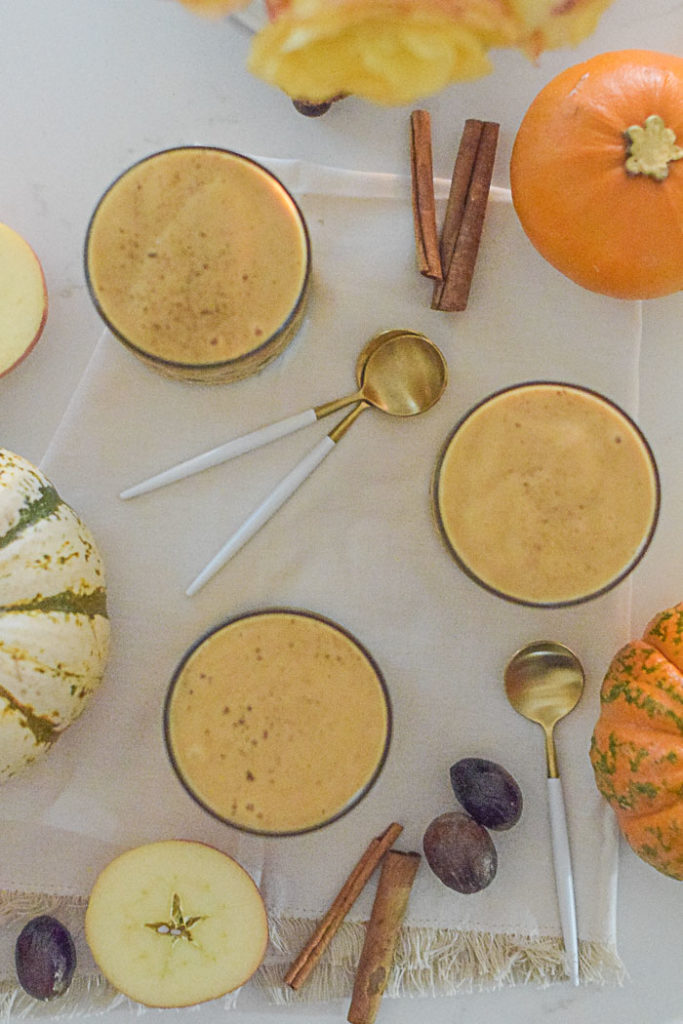 My Favorite Fall Recipes
What is it about fall that I love so much? It must be that summer is finally over. I know that sentiment might sound crazy to some of you but summers are extremely hot, humid and long here in Austin, so cooler temperatures and cozy vibes are a welcome respite to us Texans.
I also just love that fall is kind of like a new, fresh start in a way. Sorta like a new year with back to school. Of course as a foodie, fall is like our Super Bowl. All the big food holidays are in the fall season and that just makes everything all the more exciting for me!
Here are some of my favorite fall recipes to kick off my favorite season!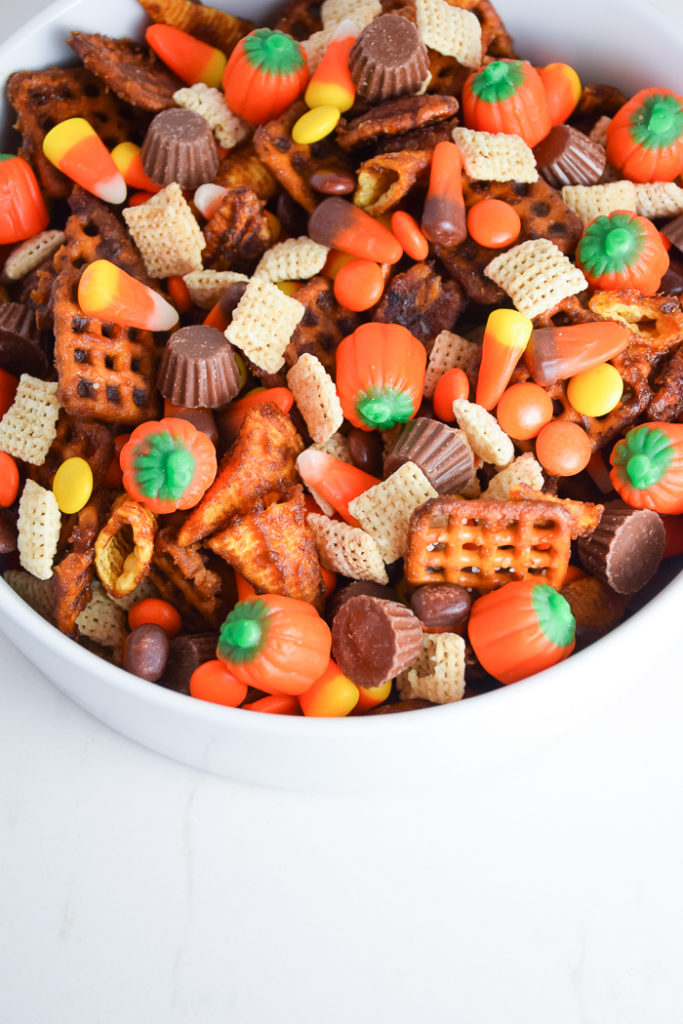 Pumpkin Spice Fall Snack Mix– Yes, yes, yes you need this Fall Snack Mix! It is sooooo yummy and perfect for a little afternoon treat or to put into jars and share with neighbors and friends.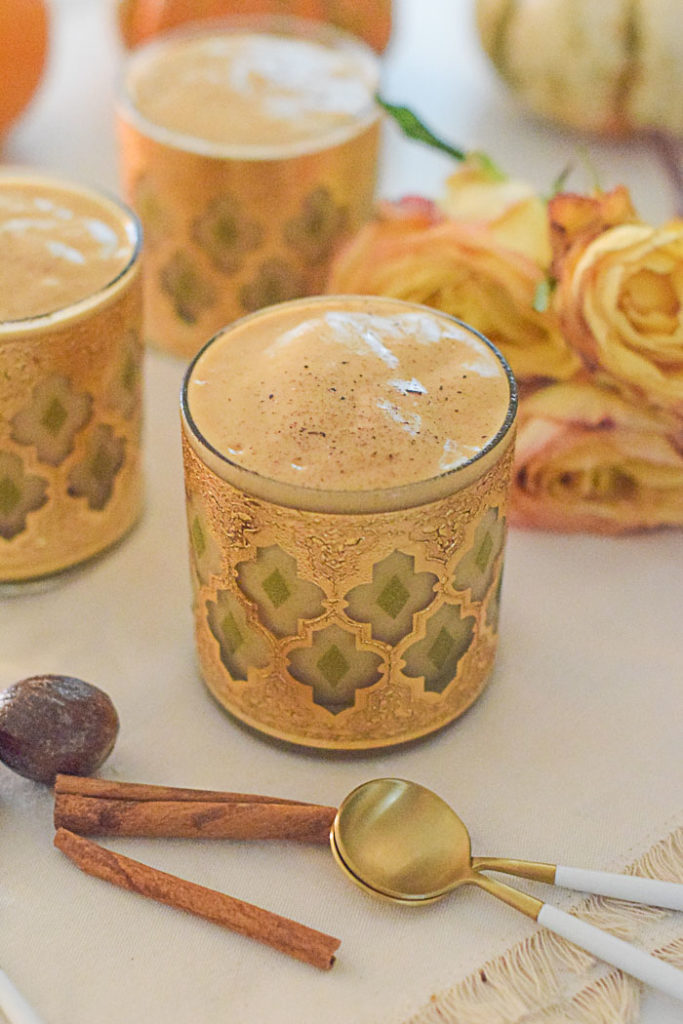 2. Healthy Pumpkin Spice Smoothie– Pumpkin Spice but make it healthy and loaded with nutrients. This Pumpkin Spice Smoothie has all those yummy fall flavors but is packed with lots of good for you ingredients that make it the perfect way to start your day!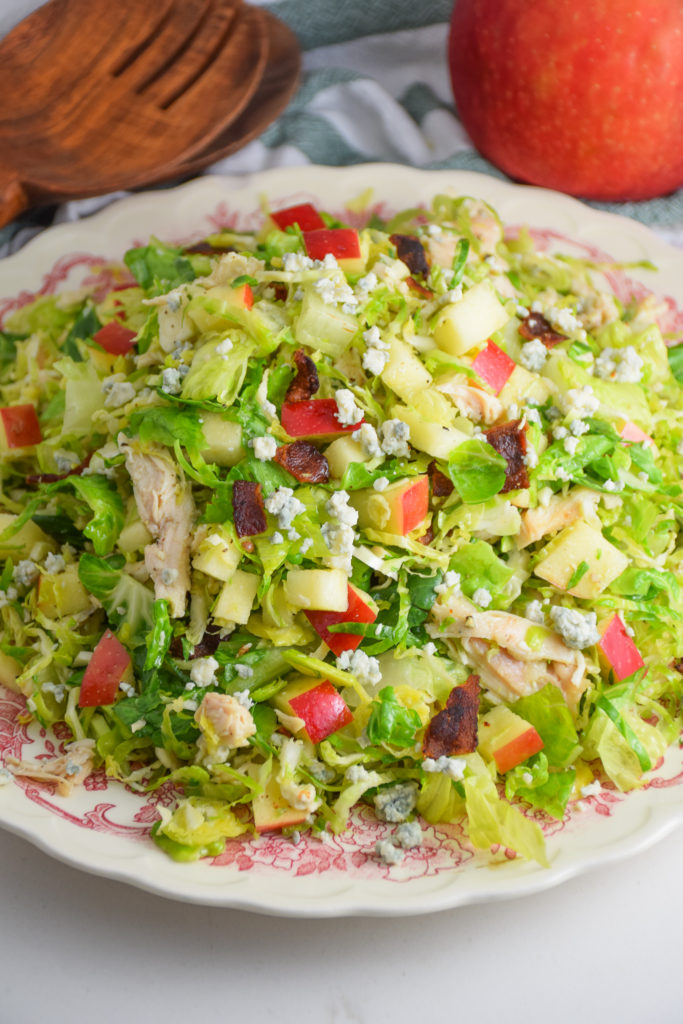 3. Apple Bacon and Blue Cheese Salad with Shredded Chicken– Pumpkin maybe the star of the fall season but apples should really get more credit! They are crisp, refreshing and are a delicious way to add more vitamins and fiber to any meal. I especially love them in this salad!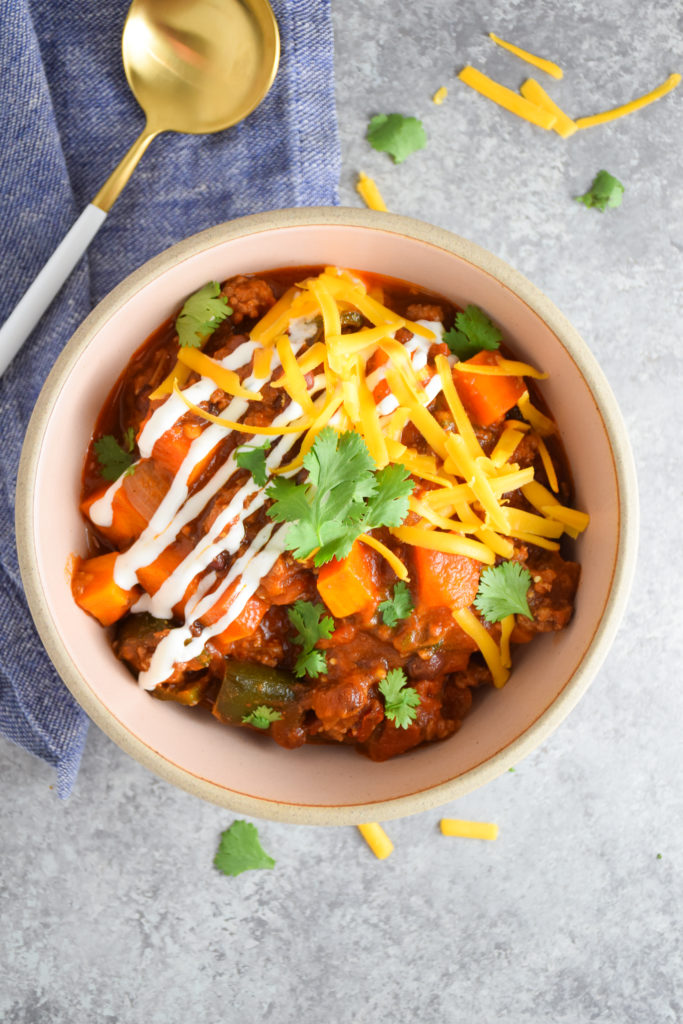 4. Hearty Veggie-Filled Chili– I love welcoming the cooler temperatures with cozy, hearty meals like this chili! This chili is far superior to all other chilis in my mind. It's packed with veggies, meaning this is not the "Texas Chili" aka meat sauce that I grew up eating. It's has a secret spice that adds a ton of flavor. We like to double this recipe and freeze for quick dinners or lunches in the future.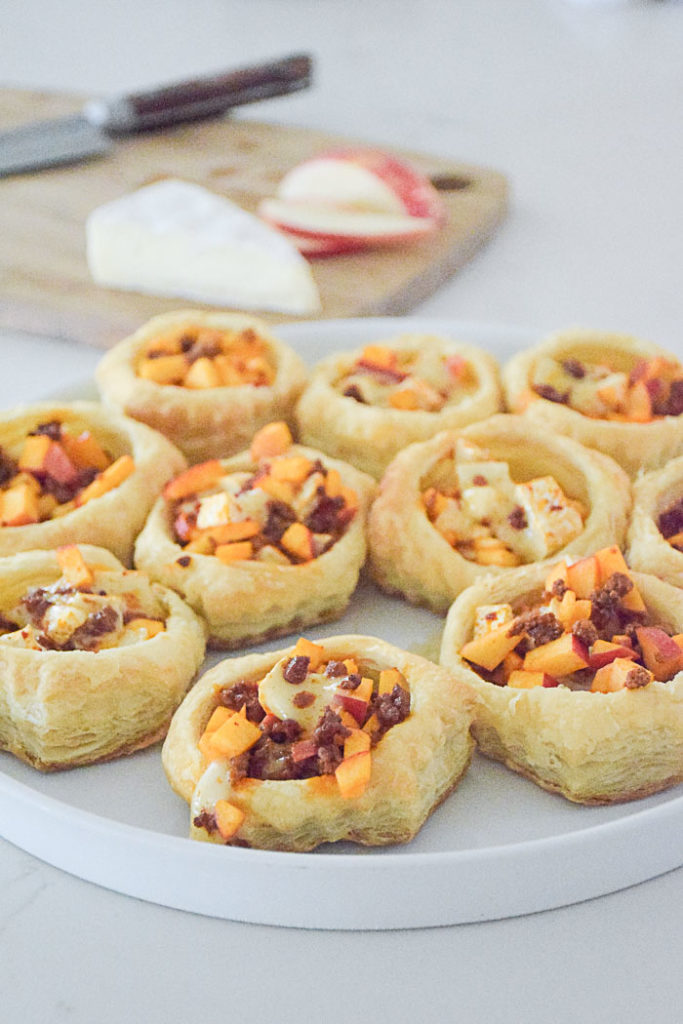 5. Apple Chorizo and Brie Puff Pastry– These appetizers are stupid easy! Literally all of the ingredients are in the title. They are so easy to make not to mention quick. I usually serve these as an appetizer but honestly they would be perfect for a light dinner or even breakfast!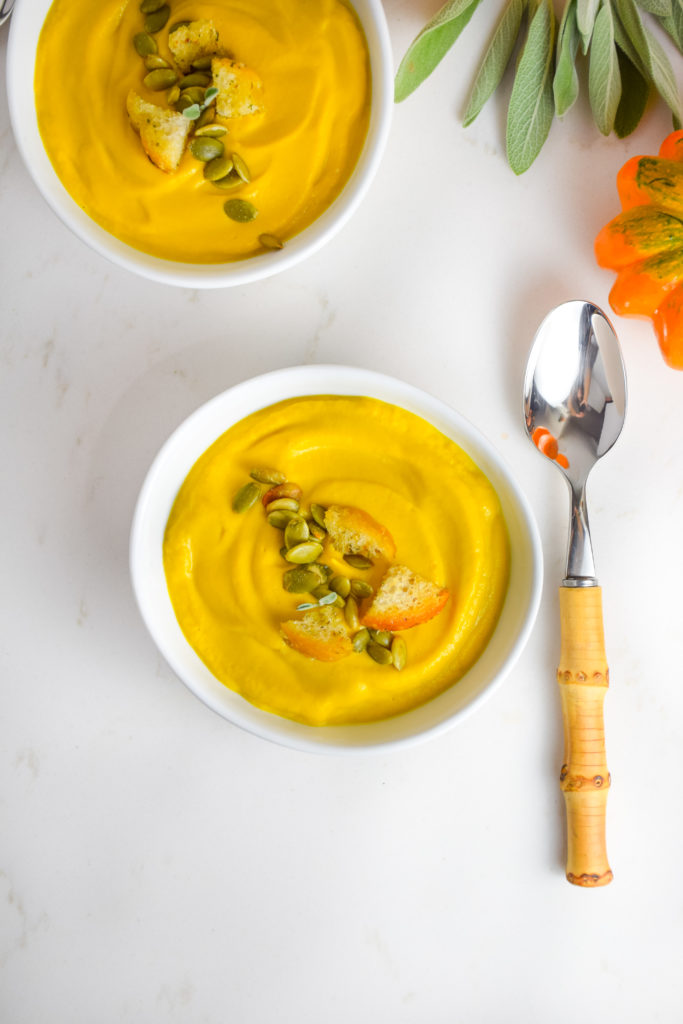 6. Pumpkin Sage Soup– I can't get enough of those fall soups! This one is super creamy and thick. It's surprisingly filling and I love it as a meal by itself or a small portion as a starter to a delicious meal!
7. Whiskey Cheddar Fondue– Does this recipe really need an explanation?! Fondue has never been easier to make, this one is made in a cast iron skillet, and is best served with lots of fun accoutrements for dipping!
You Might Also Love 
Moist Maker Leftover Thanksgiving Sandwich