We all have that extra can of pumpkin in the pantry leftover from the holidays. Here are 7 Things You Can Do With a Can of Pumpkin!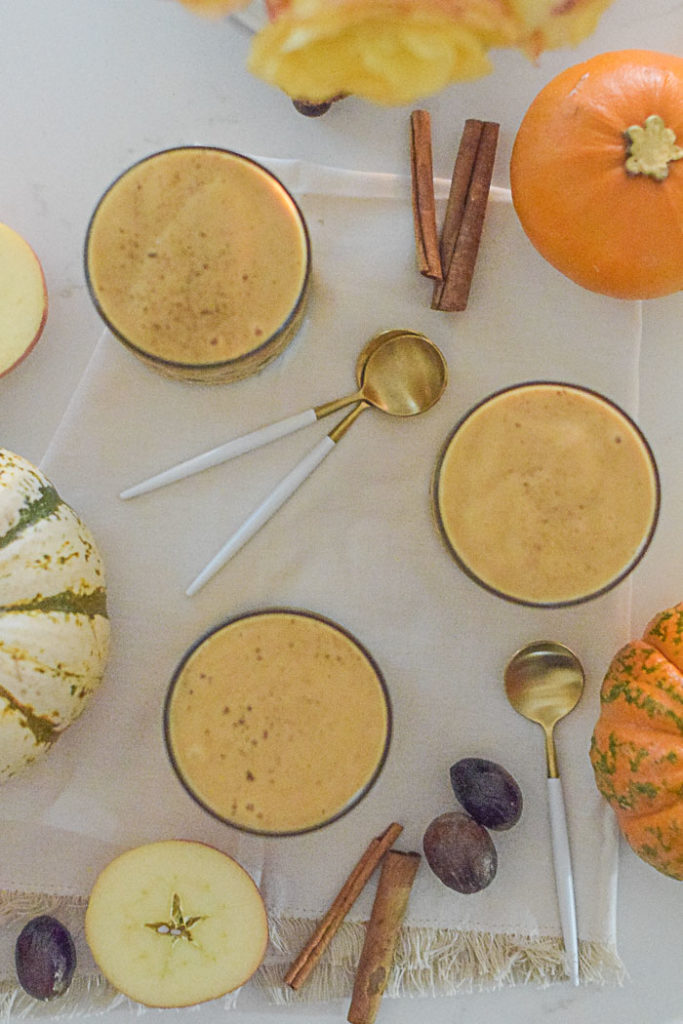 I can speak for myself when I say that I am guilty of buying a few too many cans of pumpkin purée during the fall baking season. What can I say? I get a little excited and possibly overzealous in my baking and recipe endeavors. Inevitably, a can or three gets pushed to the back of the cabinet and forgotten about until the next fall. Now, that we are all digging through our pantries and looking for recipe inspiration, here are 7 things you can do with a can of pumpkin!
This post contains affiliate links. If you purchase a product through these links I may earn a few pennies. Thanks for keeping this free blog going!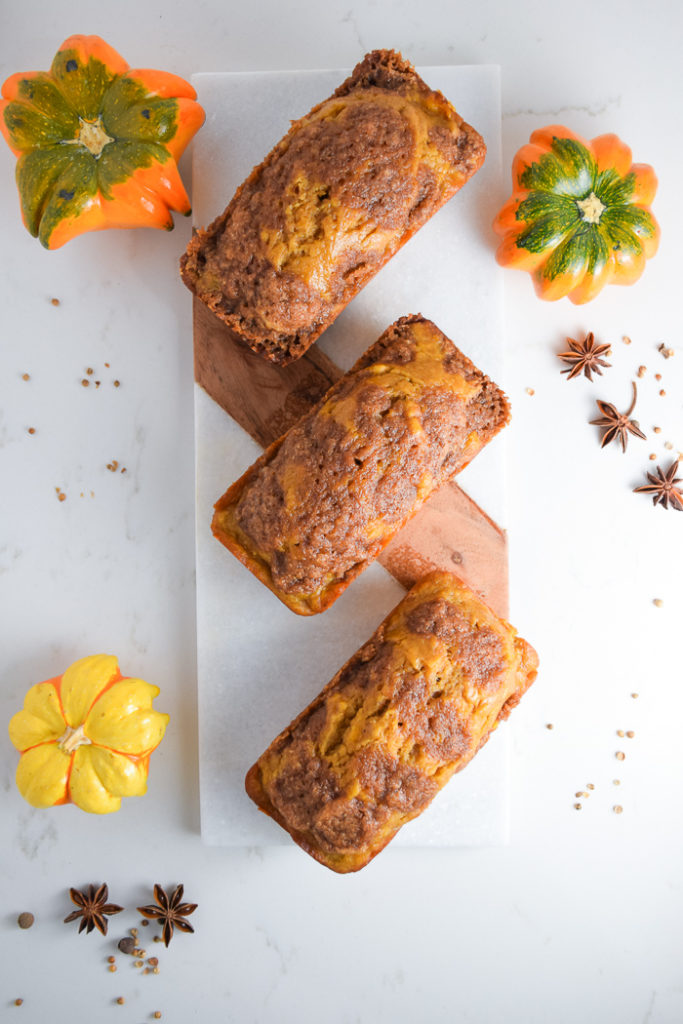 7 Things You Can Do With a Can of Pumpkin
The great thing about a can of pumpkin purée is that it lends itself well to so many different types of recipes. It's perfect for substituting in recipes where you don't have enough eggs or oil. Pumpkin provides a lot of moisture and density that is perfect for those craveable coffee cakes, muffins and other treats.
Pumpkin is great for so many things! It can be used in sweet recipes, which I am sure you are already familiar with (hello pumpkin spice!) but also in savory recipes which you will see below. Pumpkin has also been shown to help dogs with an upset stomach. You can mix it into their food to help settle their digestion.
Now onto to the delicious recipes!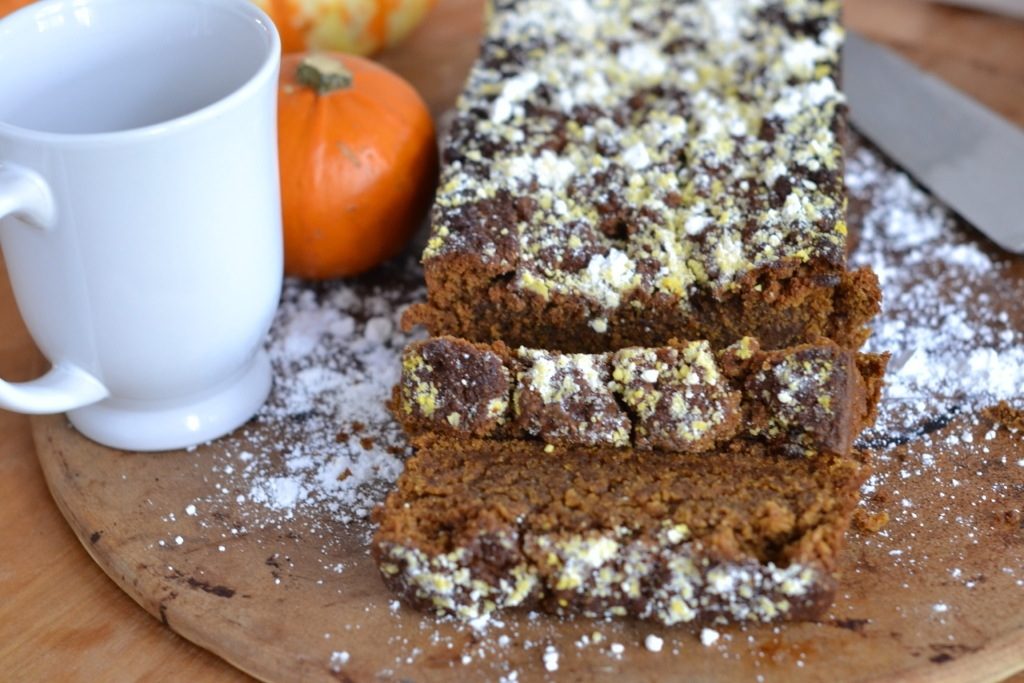 Vegan Whole Wheat Pumpkin Bread– Perfect example of how pumpkin can be used in place of eggs and butter in a recipe! I love the flavor that whole wheat flour adds to this recipe but all-purpose flour works perfectly too!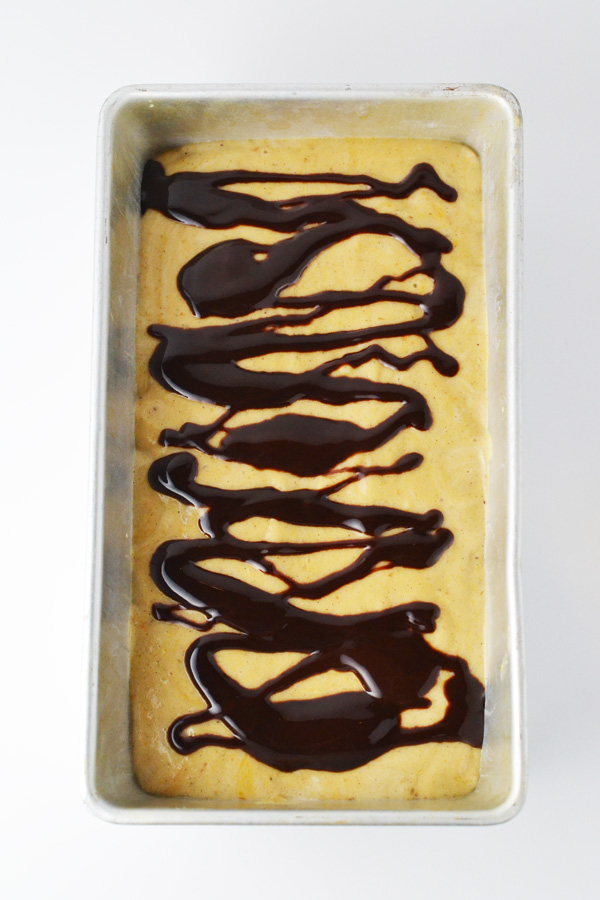 2. Banana Pumpkin Pie Ice Cream– Nothing better than a little "nice" cream on a sunny afternoon! I added lots of fall spices to this recipe but you can leave those out and just use cinnamon and chocolate for a delicious treat anytime of year!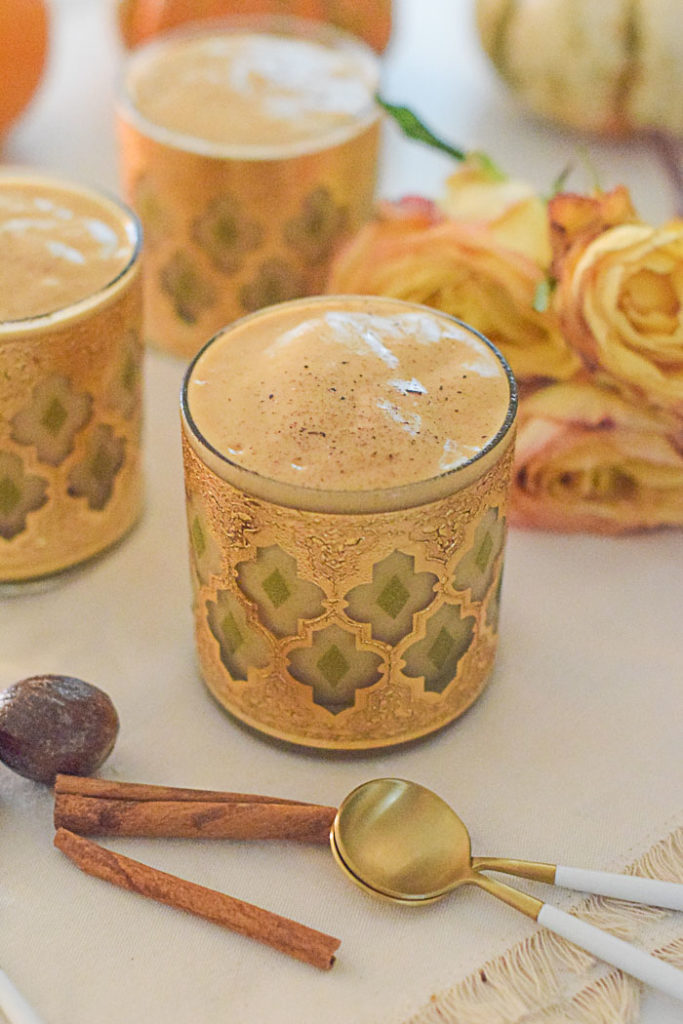 3. Healthy Pumpkin Spice Smoothie– Pumpkin packs lots of fiber into these smoothies! A great way to start your day!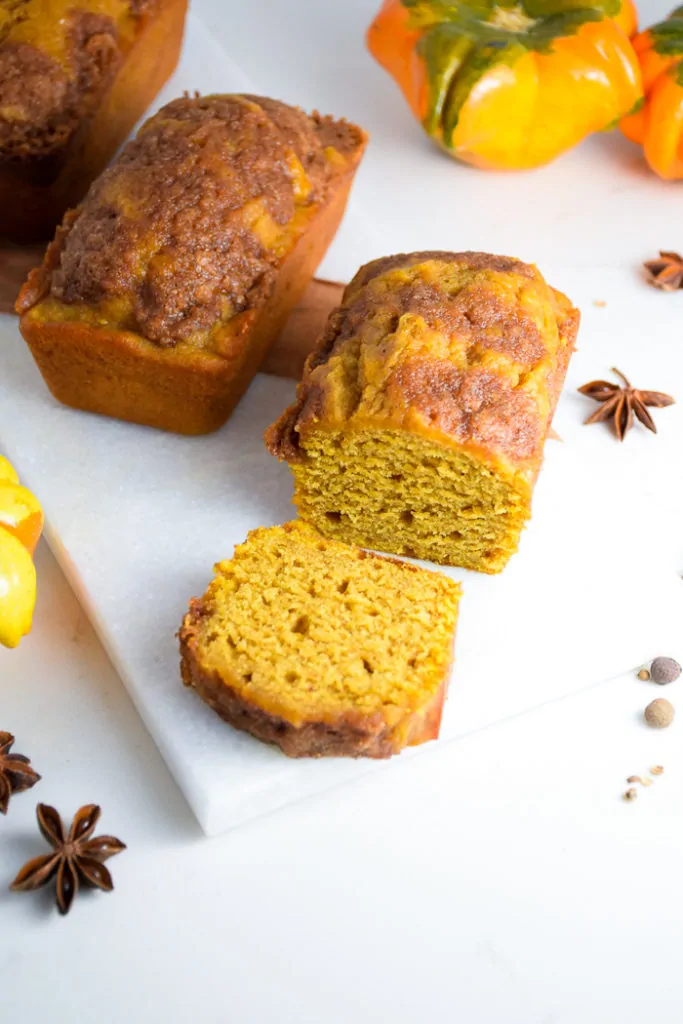 4. Cinnamon Sugar Pumpkin Bread– I told y'all I love my coffee cakes and this cinnamon sugar pumpkin version is no exception! So delicious and easy to make. Perfect for making ahead and freezing for later or sharing but I wouldn't blame you if you kept these all for yourself!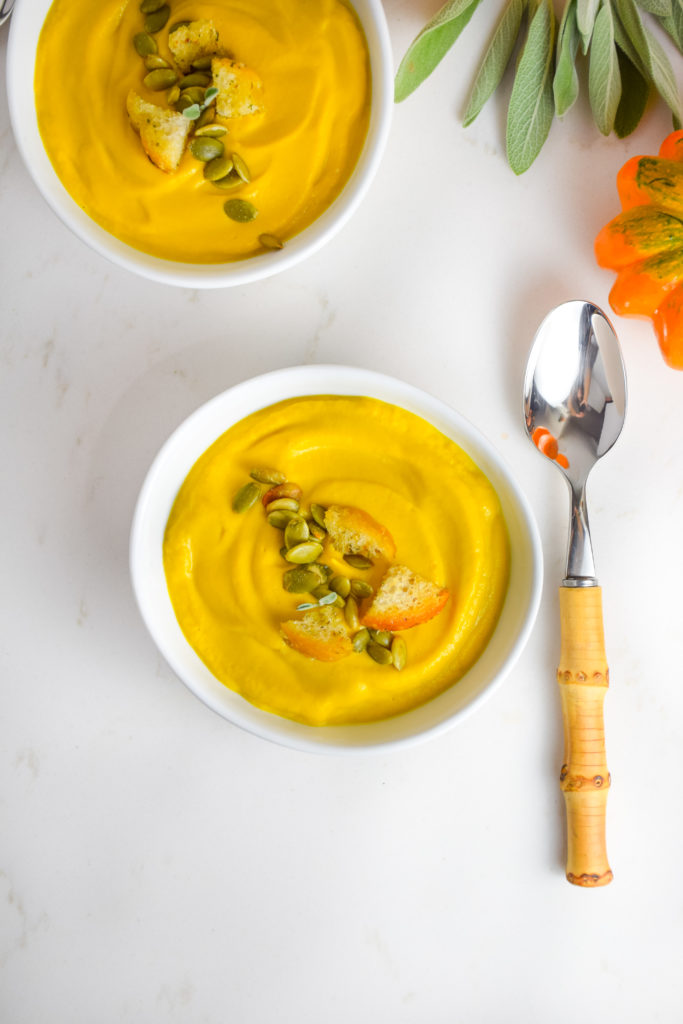 5. Pumpkin Sage Soup– I included two ways to make this recipe and one is… drumroll please… to put all the ingredients into a blender and done. Yup, that's it! Trying to make your life a little easier!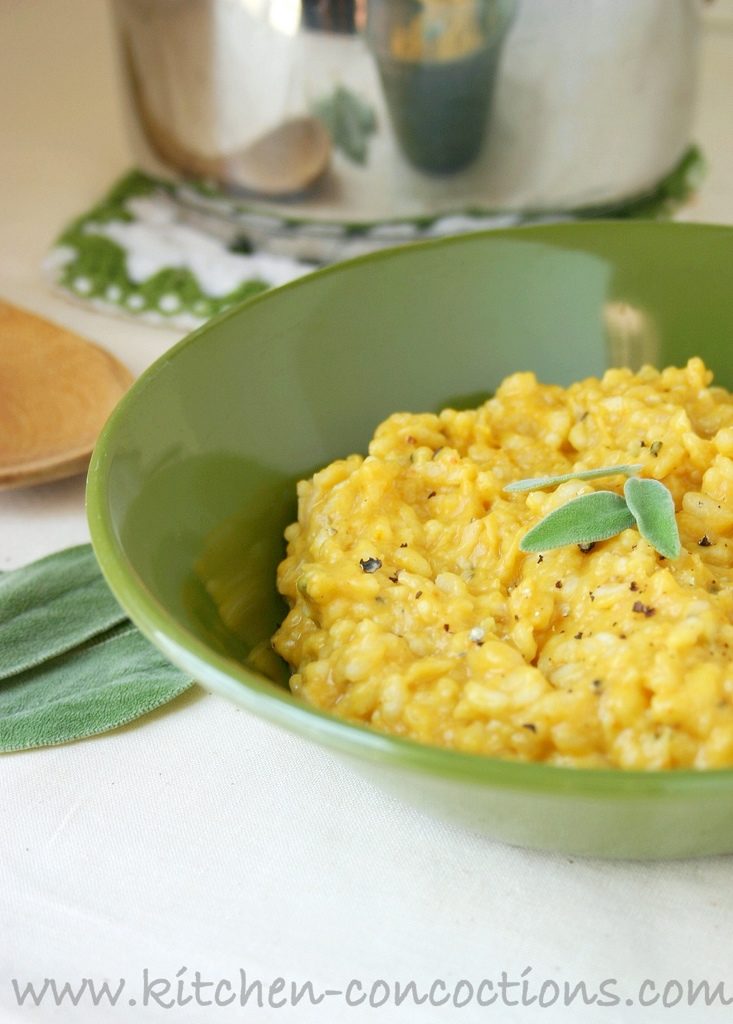 6. Pumpkin Risotto– Sometimes we all need something a little comforting and Pumpkin Risotto is just the thing! Add protein or a side salad and you've got a whole meal.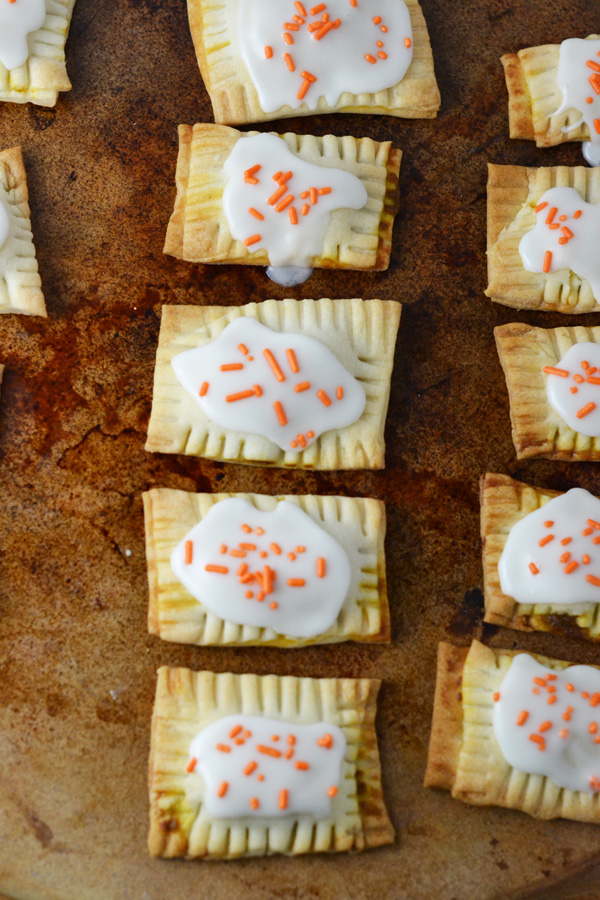 7. Mini Pumpkin Spice Pop-Tarts– These little bites give me all the nostalgia! I gotta say these homemade pop-tarts are far better than the pre-packaged version. And they are so easy to make!