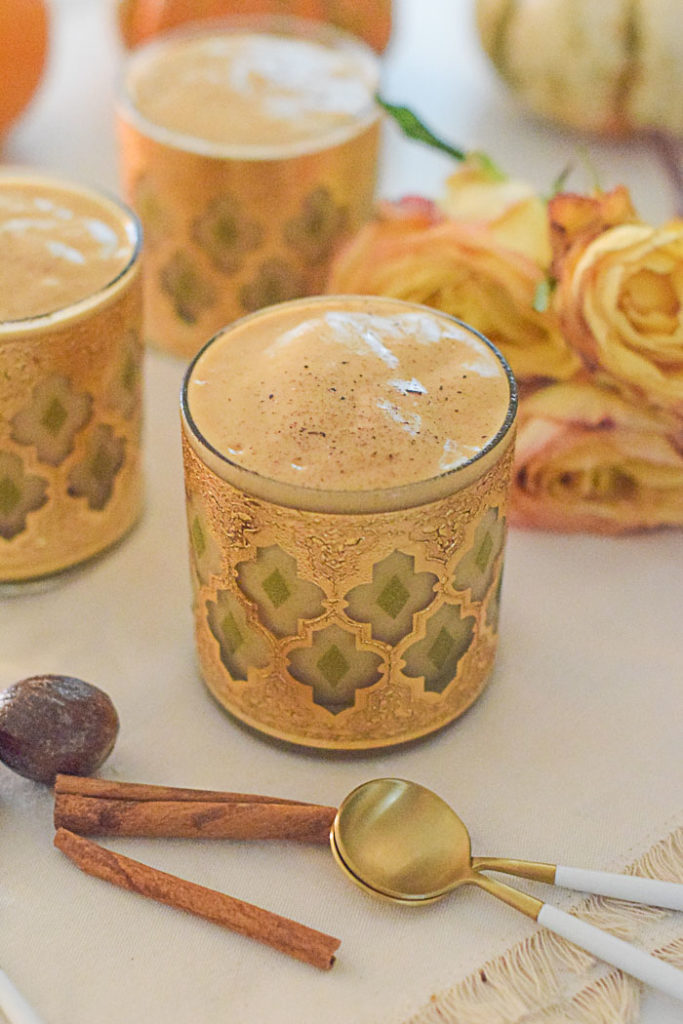 I always get extra excited when the temperatures cool down in Austin! It finally starts to feel like fall and I can actually enjoy the flavors of the season without sweating to death, haha. I am not ashamed to admit that I enjoy a little #PSL (that's Pumpkin Spice Latte for those of you living under a rock) in my life during the fall months. Even more than PSL, I really just enjoy adding pumpkin and cinnamon to whatever I can! Thus my Pumpkin Spice Smoothie was born!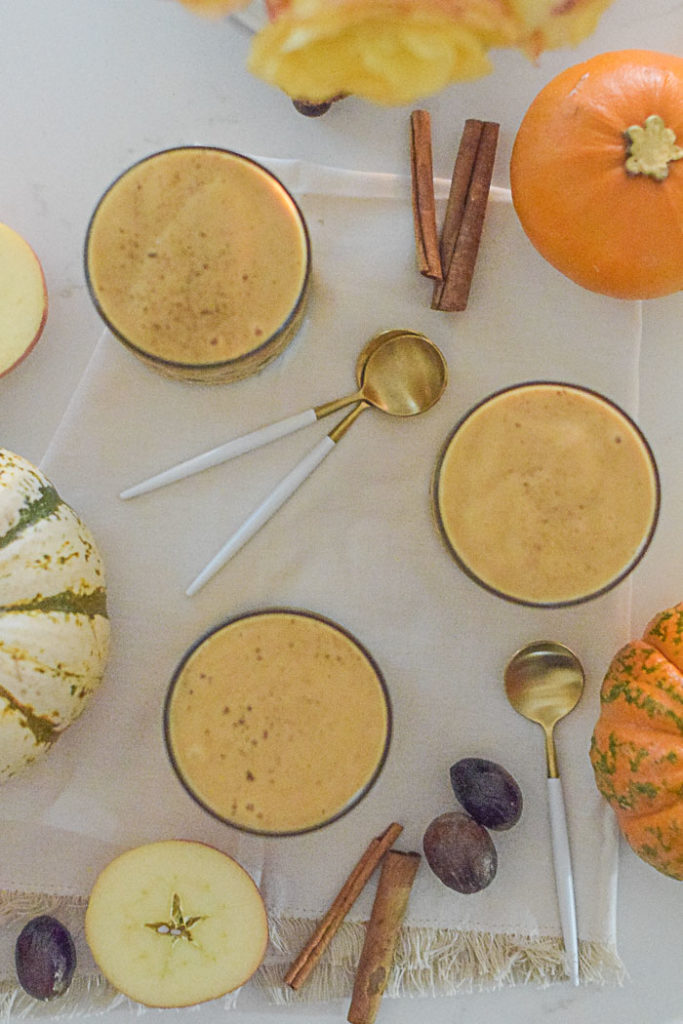 This Pumpkin Spice Smoothie is a great way to start your day with a little extra fiber and a lot of extra flavor! Plus, it's great for those warm fall days we have here in Austin. It's cozy while still being cool, ya feel me?
You can definitely make this Pumpkin Spice Smoothie your own by adding granola, coconut flakes, or other fruit toppings. I am usually rushing around after my morning workout, so I gulp my morning smoothie down pretty quick. If it's the weekend then I might treat myself to a big, pretty bowl though!
What about you? Do you slow down and enjoy breakfast on weekdays or are you always on the go? I am always curious about other people's morning routines! I have breakfast everyday, I am one of those people who wakes up freakishly hungry, probably because I don't eat late at night. My morning routine goes something like this: fall out of bed and head to my workout class before I have a chance to talk myself out of it. Come home and drink coffee while on a morning walk around the block with BMW and Mimi. Then a quick smoothie, shower and I'm ready for the day!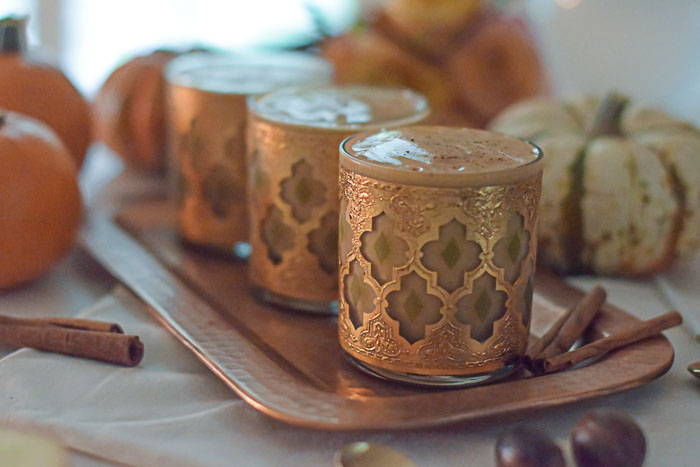 My fall mornings are always a little better when they include this Pumpkin Spice Smoothie! Tell me what you think of it in the comments!
Pumpkin Spice Smoothie
Pumpkin Spice Smoothie Recipe
Makes 1 smoothie
Ingredients: 
1 frozen banana
1/2 cup almond milk
2 tablespoons pure pumpkin puree
1 tablespoon chocolate protein powder (optional)
1/2 teaspoon cinnamon
1/4 teaspoon all spice
Directions: 
Blend all together until smooth and enjoy!