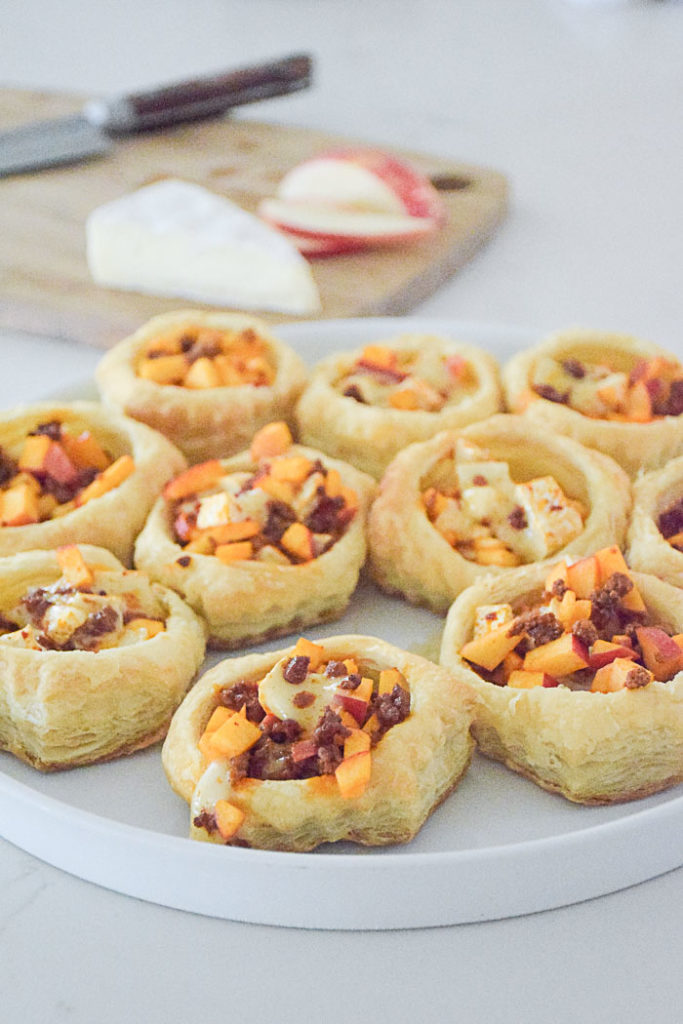 Every year I try to come up with a new-to-me recipe to serve during the holidays. This year, I had to give myself a little pat on the back for this one! I made these Apple, Chorizo and Brie Puff Pastry Appetizers for our Friendsgiving and it was a hit. I also love it because it's what I like to a call a stupid easy recipe. Only four ingredients and they are all listed in the title!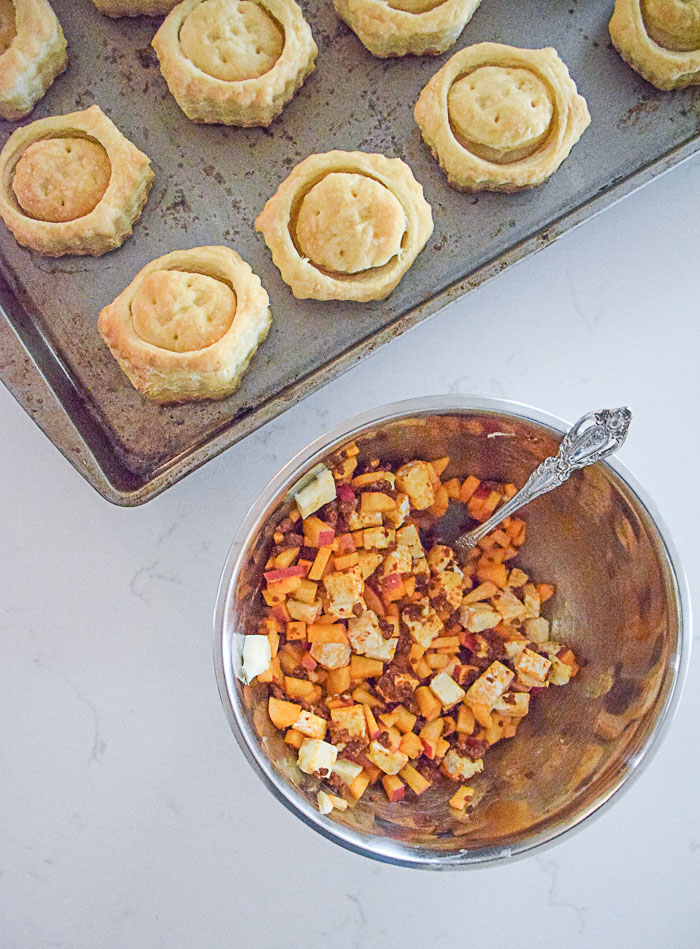 The chorizo packs so much flavor into this recipe that you don't have to hassle with lots of other ingredients or spices. The apple adds a nice crunch and slight tartness to the creamy brie and savory chorizo. The puff pastry is so tender and flaky! It all works together for a simple, and stupid easy appetizer.
When I am cooking several recipes at one time for say, Thanksgiving or Christmas, I try and keep them really simple. It's important to not out do yourself. This appetizer comes together super quickly and only needs minimal time in the oven leaving lots of time for other dishes.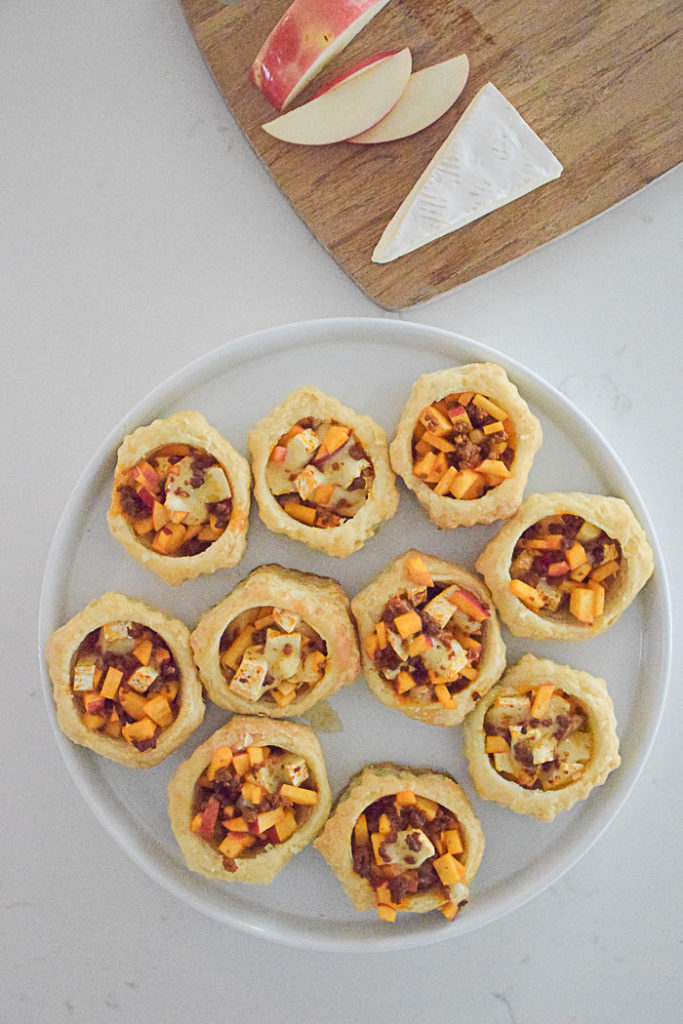 Apple, Chorizo and Brie Puff Pastry Appetizer
Ingredients: 
12 puff pastry shells
1/4 lb chorizo
1/2 cup apple, diced (I used Pink Lady apples)
1/2 cup brie, diced
Directions: 
Brown chorizo until it is slightly crispy. Drain excess fat and set aside.
Dice apple and brie into small, equal-sized pieces. Toss together with chorizo.
Keep puff pastry frozen until ready to use. Bake according package. Under bake just slightly.
Fill puff pastry shells with mixture and bake for an additional 3-5 minutes or until brie begins to melt slightly.
Serve immediately!