Leftover Turkey Sandwich with a Moist Maker is just what you need to finish off those Thanksgiving leftovers!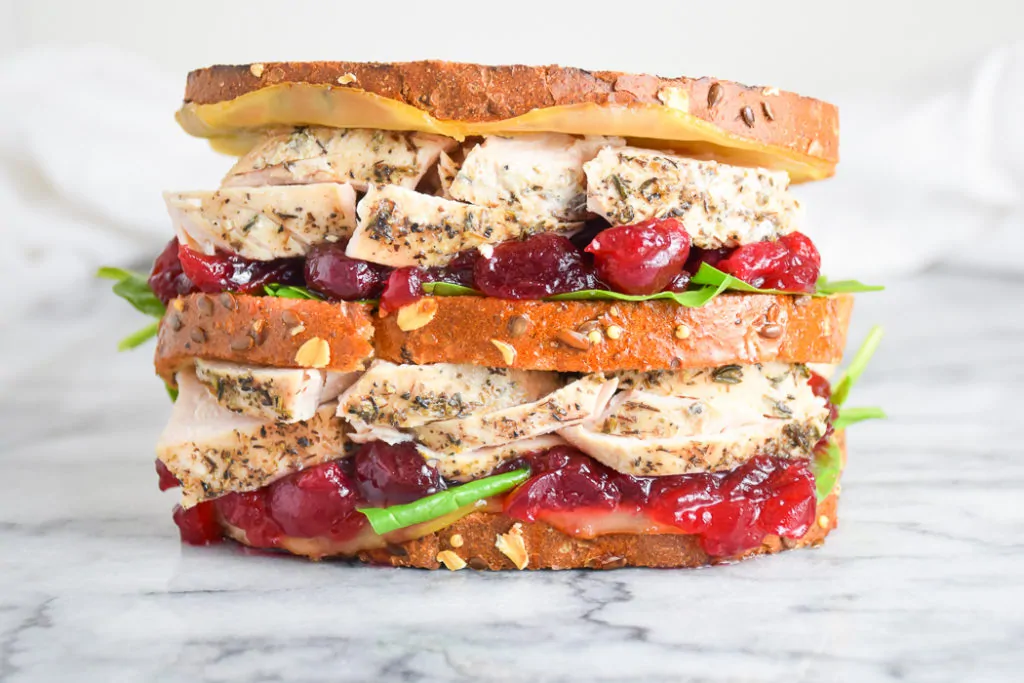 I am notorious for making and/or ordering WAY too much food. I mean I can't help myself. I always want to try everything. Can you blame a foodie? So, when the holidays roll around, I can't help but want to make about three dozen sides, two turkeys, pies, cakes, all the sweets and of course a few different beverages to wash it all down. And what exactly does all that mean? Leftovers. Lots of them.
In past years, I've gotten super creative with my leftover recipes like Leftover Turkey Enchiladas and Spicy Turkey Lettuce Wraps. This year, I went straight up FRIENDS on y'all. Yes, FRIENDS the sitcom! This Leftover Turkey Sandwiches comes assembled with a Moist Maker! Yes, that Moist Maker that practically sent Ross into an emotional downward spiral after someone ate his leftover turkey sandwich at work.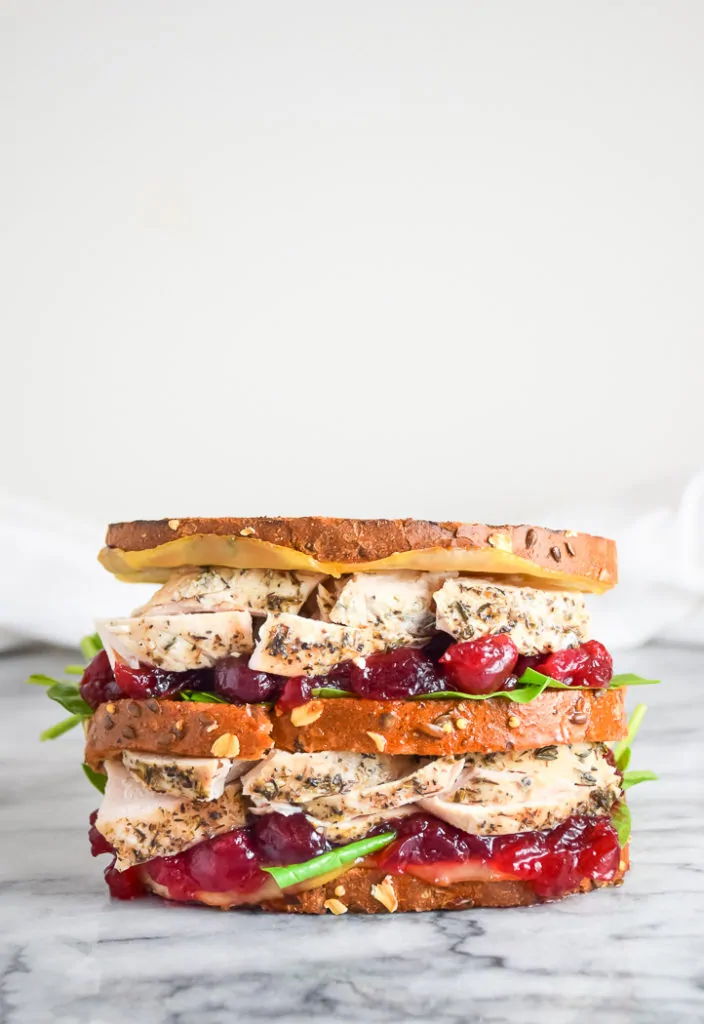 Leftover Turkey Sandwich with a Moist Maker
Make as many of these as you want!
Ingredients: 
3 slices of bread per sandwich, a nutty wheat bread works really well
leftover turkey, two layers worth
leftover gravy or turkey drippings, better if you mix these together!
some greens, you know, cause we're not heathens
cranberry sauce
sliced cheese, gouda works exceptionally well
Assembly: 
Lightly toast two pieces of bread. Dredge the third piece in the gravy and drippings for the Moist Maker.
Melt the cheese on the toasted bread, either in a skillet, or the oven or toaster oven.
Add a layer of greens to a toasted pieces of bread, then a layer of cranberry sauce, then add the turkey. Place the Moist Maker on all of that, then repeat the layers and top it off with the toasted bread.
EAT!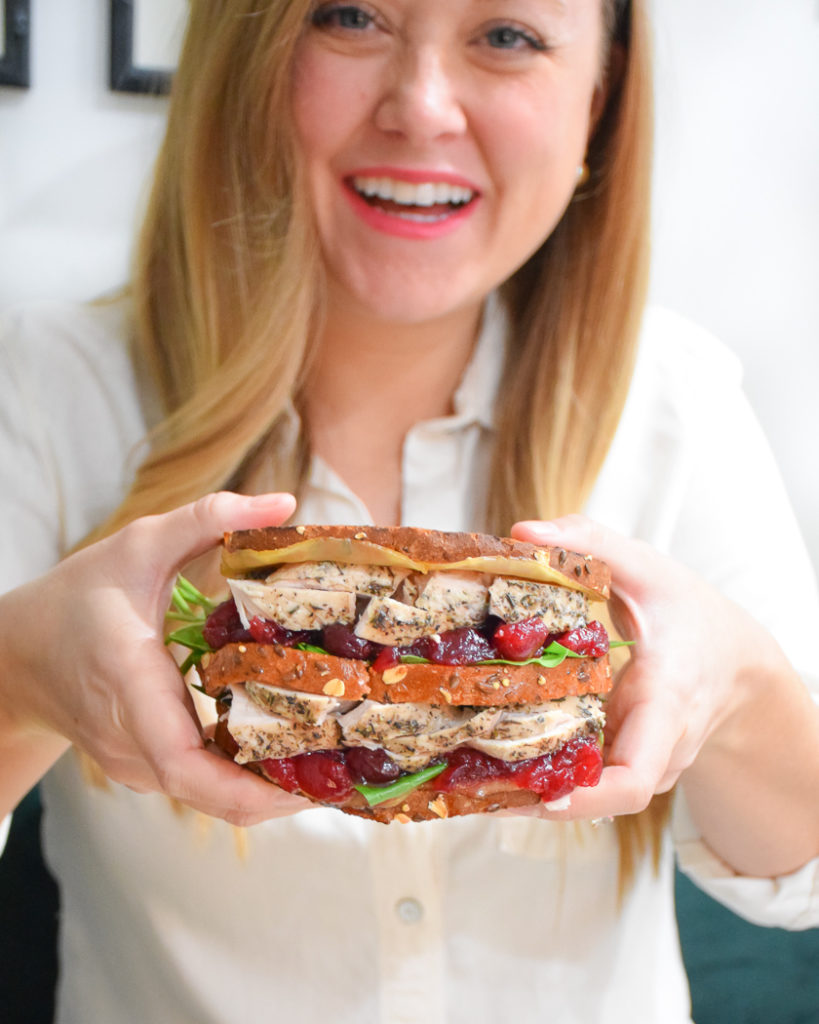 Pro tips:
Don't try and toast this whole thing. It's way too difficult of flip. The turkey is great cold or room temp on this sandwich, but if you want it warm, heat it up before assembly.
You can add mayo, mustard or aioli or better yet a gravy dipping sauce!
Don't skip the cranberry sauce. That combo of cranberry and turkey is yummy!
Drop your favorite things to do with Thanksgiving leftovers in the comments!