Don't let all that leftover Thanksgiving turkey go to waste! I made these Spicy Leftover Thanksgiving Turkey Lettuce Wraps that are packed with flavor (hello basil aioli) and are light enough you won't need your stretchy pants!

Thanksgiving turkey, it's the gift that keeps on giving! I am never one to let food go to waste, so I am always scheming up ideas to use whatever I have in the fridge and pantry to create something delicious. The holidays always seem to give abundant opportunities to create delicious meals, so here goes! What I also love about this recipe is that you could easily sub in tuna, chicken or chickpeas to create this recipe. This is a pretty easy one to make substitutions, so there you have it!
This post is sponsored by Yellowbird Sauce. Thank you for supporting the companies that keep this blog going!

The holidays are often full of heavy meals, so I am keeping this one light to help balance things out. Plus, we could all use a little more green in our lives, right? I love that despite this having a short ingredient list, these Spicy Leftover Thanksgiving Turkey Wraps are packed with bright flavor! In part thanks to some lemon juice and also to an herby aioli that you'll want to put on like everything– you're welcome 🙂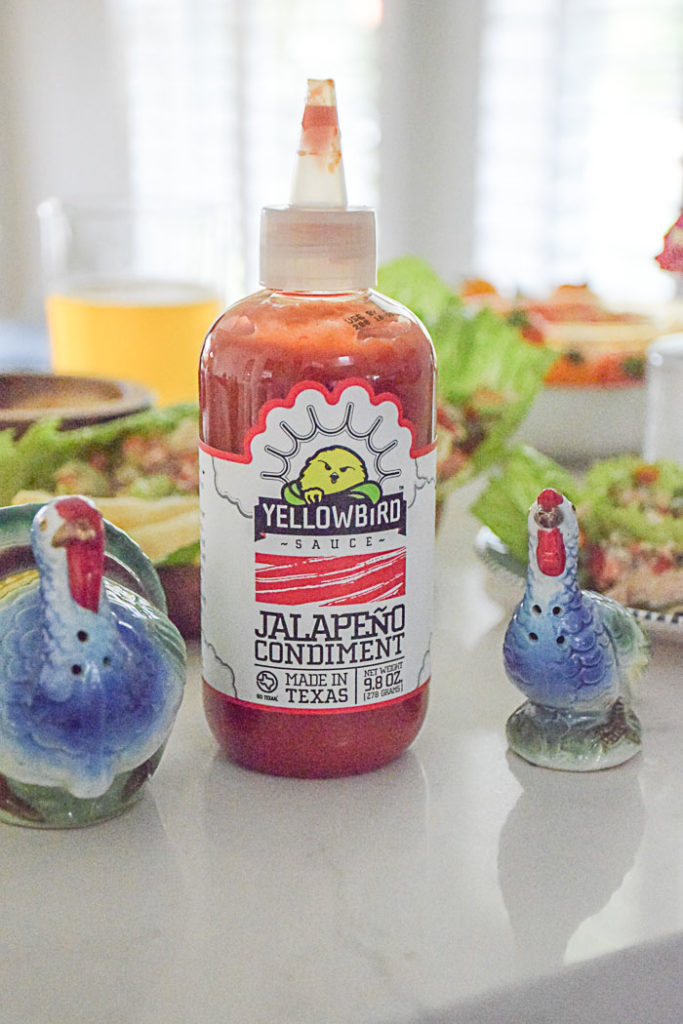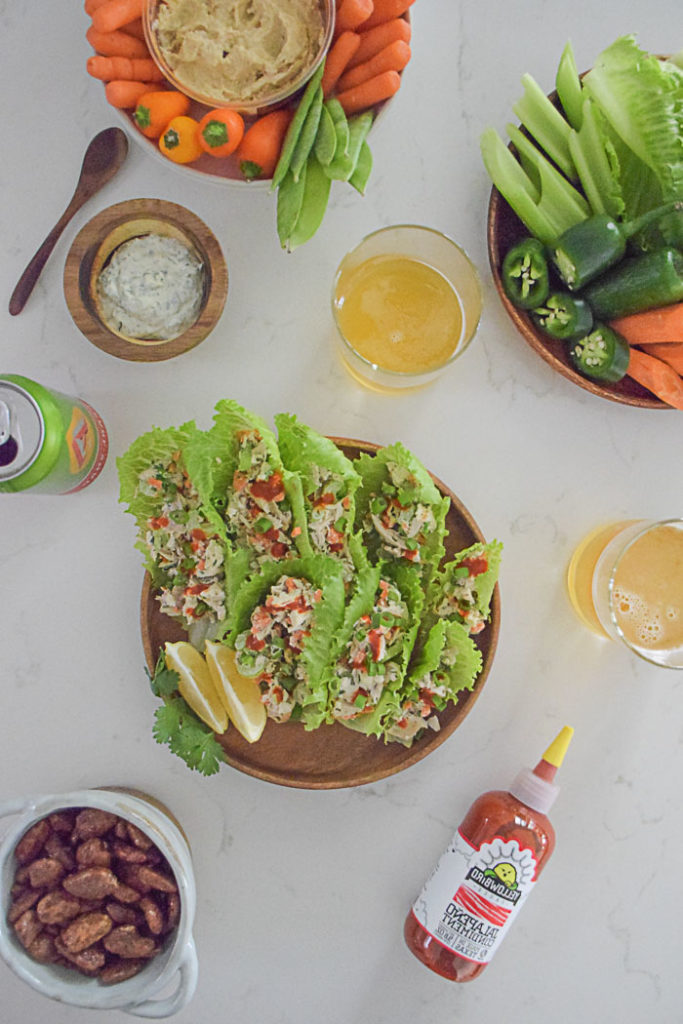 These are easy to whip up last minute or prepare ahead and let guests assemble their own! Serve them with veggies, nuts, hummus and you'll have a healthy spread that everyone will be thankful for! This would also totally work for all those football watching parties (hi Super Bowl, we see you.)
Yellowbird is a local Austin company that makes spicy condiments from whole, better-for-you ingredients without loads of additives. They are a great choice when you're looking to up the spice level! The Jalapeño from Yellowbird adds a slight kick but more flavor than anything. This one is perfect for the whole crowd. If you want to turn things up, check out their Habanero!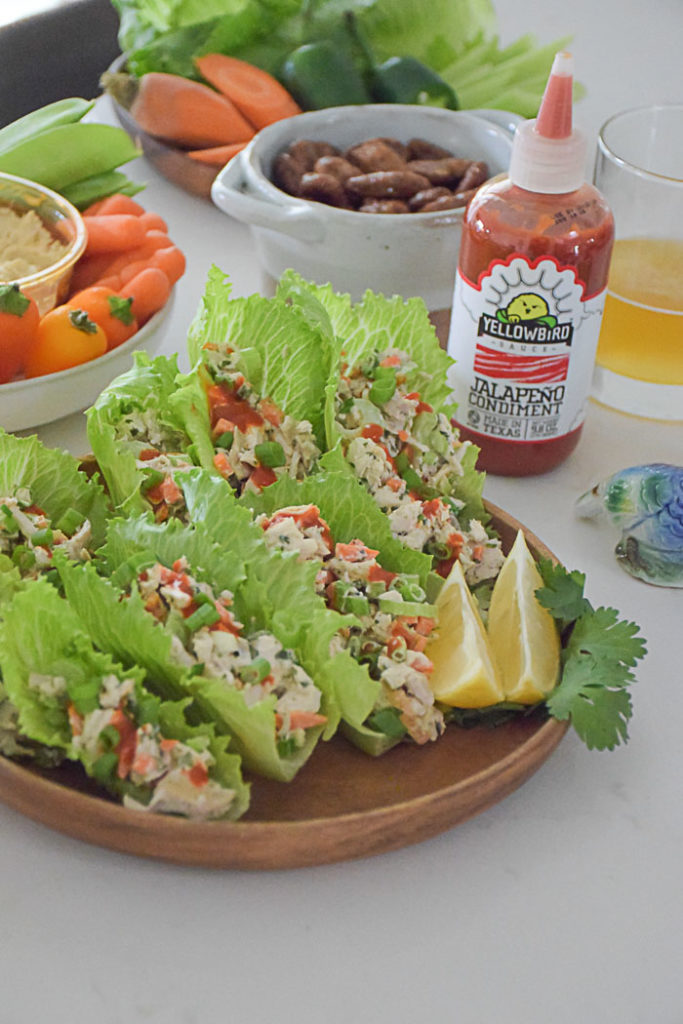 Spicy Leftover Thanksgiving Turkey Lettuce Wraps
The recipe really depends on how much turkey you have and how many lettuce wraps you want to make! You can make the basil aioli ahead time and keep separate if you'd like. It also works great as a spread or dip!
Ingredients: 
Shredded leftover Thanksgiving turkey (light and dark meat both work!)
Whole lettuce pieces (Romaine, Butter Lettuce, Iceberg, etc. all work well)
Yellowbird Jalapeño Sauce
Equal parts:
Chopped carrots
Thinly sliced celery
Chopped green onions
Basil aioli:
1 cup mayo, sour cream or greek yogurt
1/4 cup basil, packed
1/4 cup cilantro, packed
3 tablespoons fresh lemon juice
1 teaspoon salt
Directions: 
Combine the shredded turkey with the basil aioli, chopped celery and carrots and half the green onions. Stir until well combined.
Place the turkey into the lettuce pieces and top with more green onions and Yellowbird Jalapeño sauce!
These are great to enjoy while watching football or work as an appetizer as well! What are your favorite Thanksgiving leftover sides?