This Fall Spice Old Fashioned with Burnt Cinnamon is perfect for your holiday get together!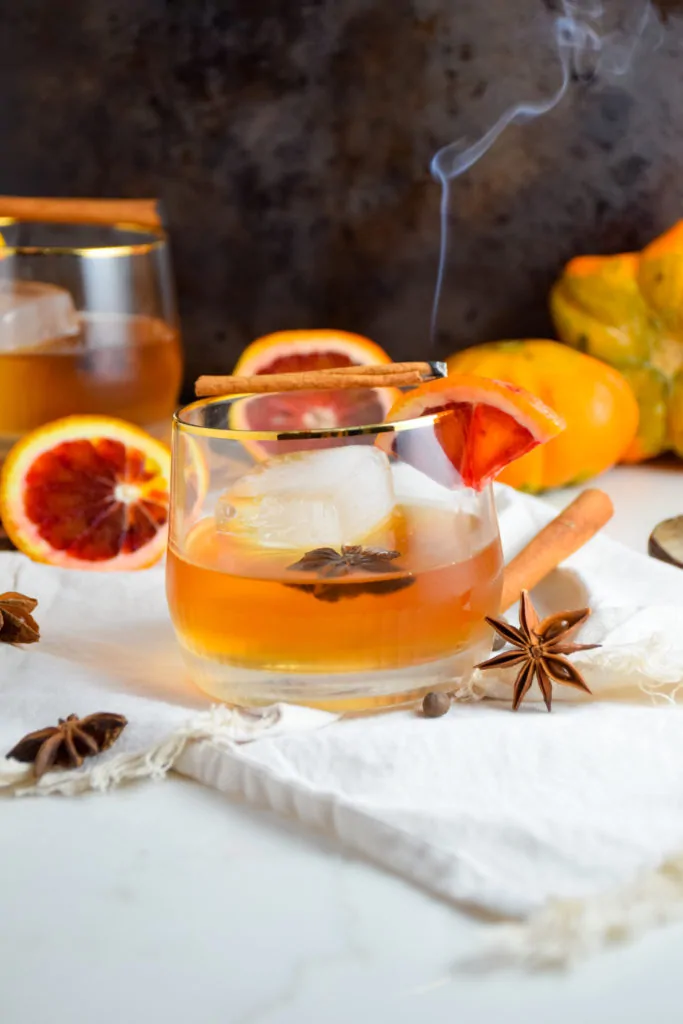 The holidays are here and I for one could use a good cocktail. Every season I love to make a good, strong, festive drink. Like this Hot Mulled Apple Cider and these Holly Jolly Coffee and Beer Pick-me-ups! These Fall Spice Old Fashioneds are a play on BMW's and my favorite cocktail that I gave a little upgrade for the holidays!
This post contains affiliate links. If you purchase a product through these links I may earn a few pennies. Thanks for keeping this free blog going!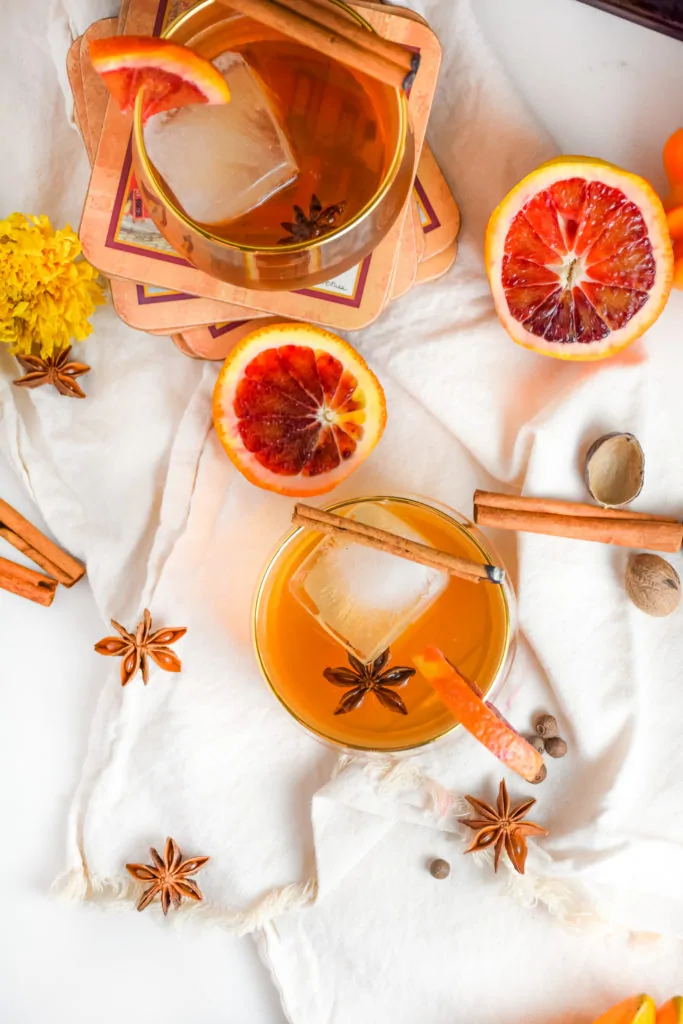 Fall Spice Old Fashioned with Burnt Cinnamon
Makes two cocktails
Ingredients: 
2 large ice cubes
2 teaspoons turbinado sugar
2 teaspoons warm water
4 dashes Angostura bitters
4 whole cinnamon sticks
2 whole star anise
2 whole all spice
1/8 teaspoon grated nutmeg
2 blood orange wedges and peels for garnish
4 ounces bulliet rye
Directions: 
Muddle sugar with warm water until dissolved. Add bitters and stir.
Add rye to sugar water with 2 cinnamon sticks, star anise and all spice. Stir and let steep for 10 minutes. Then swirl several times more. Remove cinnamon sticks.
Place ice cubes into wide mouth glasses and pour old fashioned mix over top. Garnish with whole spices and blood orange wedges and peels. Take dry cinnamon sticks and light end with a lighter. Serve immediately.
What is your favorite holiday cocktail?