This is my My Entire Thanksgiving Playbook! Sharing how and when I start planning for Thanksgiving and my menu!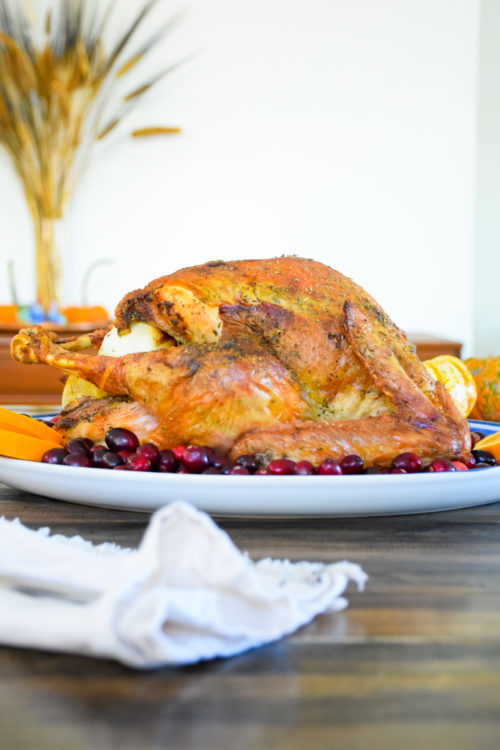 November is here and I am ready and in gear for Thanksgiving! Today I am sharing my full run down of how I prep for the big day, plus I am linking all my favorite recipes. So whether you are hosting, attending, cooking or just bringing something to share, I have got your covered! 
This post contains affiliate links. If you purchase a product through these links I may earn a few pennies. Thanks for keeping this free blog going!

How To Plan For Thanksgiving
1st Week of November:
Invite your guests and determine about how many people you are expecting for Thanksgiving dinner. 

There are rumors of a turkey shortage so it's best to plan ahead and go ahead and buy your frozen turkey now. 

Decide on your tablescape and purchase or order any needed items now. 
2nd Week of November: 
Plan out your menu. Decide on whether or not you will serve appetizers or drinks. How many and which sides you want. Don't forget dessert!

Purchase all shelf stable ingredients or items that can be stored in fridge or freezer. Think spices like sage, canned pumpkin puree, whole squashes, pie crusts, frozen rolls, wine and other drinks. 

If you're going potluck or asking guests to bring anything be sure and send out reminders so everyone is prepared!
3rd Week of November:
Plan out your Thanksgiving Day. Are you having overnight guests? Do you need something to serve at breakfast? What time will guests be arriving and what time do you want to sit down for your meal?
Then start backwards from dinner time. If you want to eat at 7pm and the turkey takes 2hrs to cook and needs 30 minutes to rest and 3 days to thaw… then you need oven space to bake all your casseroles… 

This is also a great time to clean out your fridge and freezer. You need lots of space for thawing and storing pre-made items, so be sure and remove anything you don't need or is past it's expiration date. Wipe down drawers and shelves. 

Make your grocery list or place an online order ahead of time. Delivery slots are sure to fill up and stores will likely runout of certain items so plan ahead. 

Depending on the size and cooking method you are choosing for your turkey, you might need to start thawing now. 

Set your table if you can or lay out needed items so they are ready on the day of! Double check that you have the proper serveware for each dish. Like tongs, large servings spoons, bowls, ice buckets, additional cups and glasses, etc.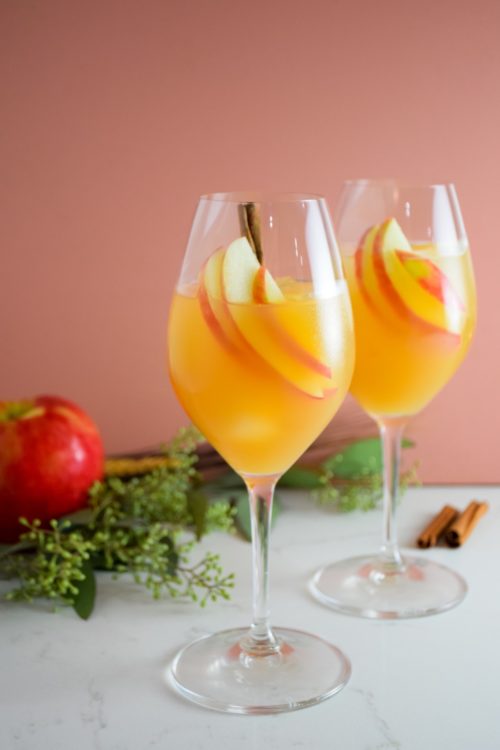 Week of Thanksgiving Planning
Monday Of Thanksgiving Week: 
If you are making pies, today is the day! The great thing about pies is that they can stay delicious for a few days. Go ahead and make and bake your pies today and warm them up after dinner on Thursday. 

If you are purchasing pies, schedule a time to pick them up today or tomorrow. 

Make your grocery run or pickup! Get everything organized and into fridge or pantry at home. 
Tuesday Of Thanksgiving Week: 
Double check guest list. Go over recipes and make sure you have everything!

If guests are bringing items, ask if they will need to heat anything upon arrival. This can really throw off your kitchen schedule, so be sure and ask. If you are a guest, do your best to have whatever it is you are bringing ready to go. Ex: wrap baked casseroles in towels and take them over in a cooler (like a Yeti) to keep them warm. 
Wednesday Of Thanksgiving Week: 
Make and assemble casseroles and store in fridge or freezer. 

Double check your oven schedule for tomorrow!

Wash any dishes, plates, glassware, etc. Set everything out so you don't have to worry about it tomorrow. Run and empty dishwasher. 
Thursday Thanksgiving Day:
Use your oven schedule and get your turkey in on time!

Make any sides that couldn't made ahead of time like mashed potatoes, roasted vegetables or salads. 

If you are serving an appetizer or cheeseboard, have it set out about 30 minutes before guests arrive. 

Pour water glasses at table, light any candles but be sure they aren't scented so they won't interfere with the aromas of the food. That goes for heavily scented florals as well. 

Finally, grab a glass of wine and get dressed so that you are relaxed and ready to welcome your guests! Easier said than done but you've done all this planning and now it's time to enjoy!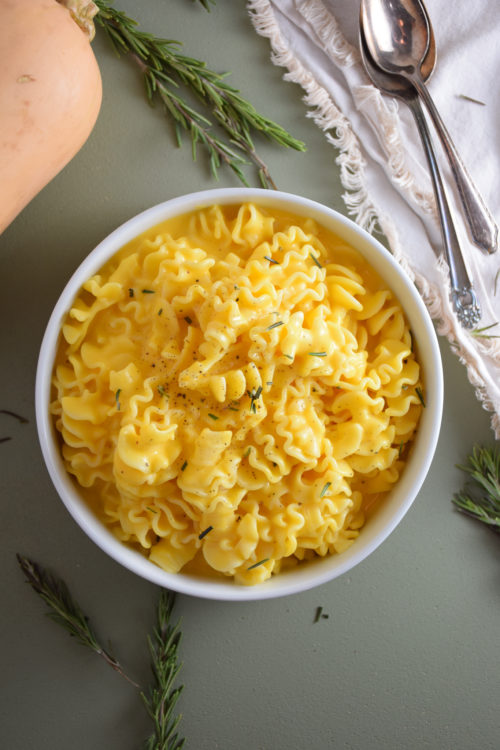 My Entire Thanksgiving Menu!
To start: 
Spiced Apple Cider Old Fashioneds
Ultimate Cheeseboard
Thanksgiving Dinner: 
Really Easy Dry Brine Turkey
Chorizo Cornbread Stuffing
Whole Roasted Cauliflower
Saucy Butternut Squash Mac 'n Cheese
Cleaned Up Broccoli Cheese Rice Casserole
Homemade Green Bean Casserole From Scratch
The Best Cheesy Potato Casserole
Buy:
Rolls
Cranberry sauce
Dessert:
Apple Pie Crumble with Snickerdoodle Crust
Maple Bourbon Pumpkin Pie with Cinnamon Sugar Stars
S'mores Pie
After Dinner: 
Espresso Martinis
Grasshopper Truffles