9 Weekend Baking Recipes you can make! From sweet to savory, there is something for everyone! It's a great way to get the family in the kitchen!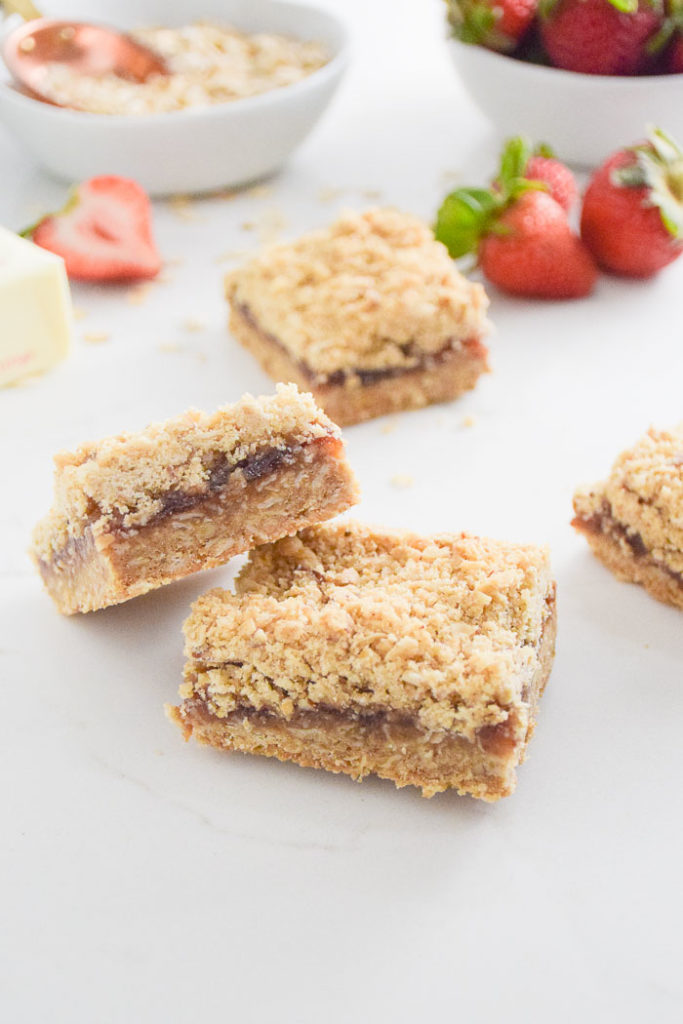 As we are all spending a bit (ok a lot!) more time at home, there's no better way to spend your weekend than baking up something delicious! I've rounded up some delicious recipes that use simple ingredients and can be made quickly but enjoyed for days. Whether you are looking to keep yourself or your kiddos entertained or trying your hand at some new recipes, I've got ya covered!
If you have questions about substitutions, just leave a comment or send me an email! Happy baking!
This post contains affiliate links. If you purchase a product through these links, I may earn a few pennies. Thanks for keeping this free blog going! 

While we weather this storm that is COVID-19 inside our homes, it's easy to feel discouraged. I've always been able to lose myself a little in the kitchen and focus on the task at hand and get my mind off of whatever is causing my anxiety. I hope that these recipes can bring you a little distraction but most of all something delicious to look forward to!
                                                          
I am always trying to look for the good, even when there seems to be none around. My husband and I were having a conversation during our evening walk yesterday about what might be some of the unexpected consequences resulting from all this social distancing. The thing we have noticed the most, is that it seems there are so many more people outside in our neighborhood! We walk our dog twice a day and we see our other regular dog friends but the past few days there have been a slew of new faces!
We've seen entire families out playing together, couples walking new-to-us doggos with their Yeti cups for a fresh air happy hour and in general everyone giving smiles and friendly hellos, from a safe distance of course. None the less, the past few days I have been thinking about this a lot. Will more families spend time together just playing after all this settles? Will more neighbors walk their dogs instead of just relying on a walking service? Will more people pick up a new favorite recipe and slow down and cook more every now and then?
Only time will tell but thinking of the unintended positive outcomes of all this isolation sure gives me a little hope!
9 Weekend Baking Recipes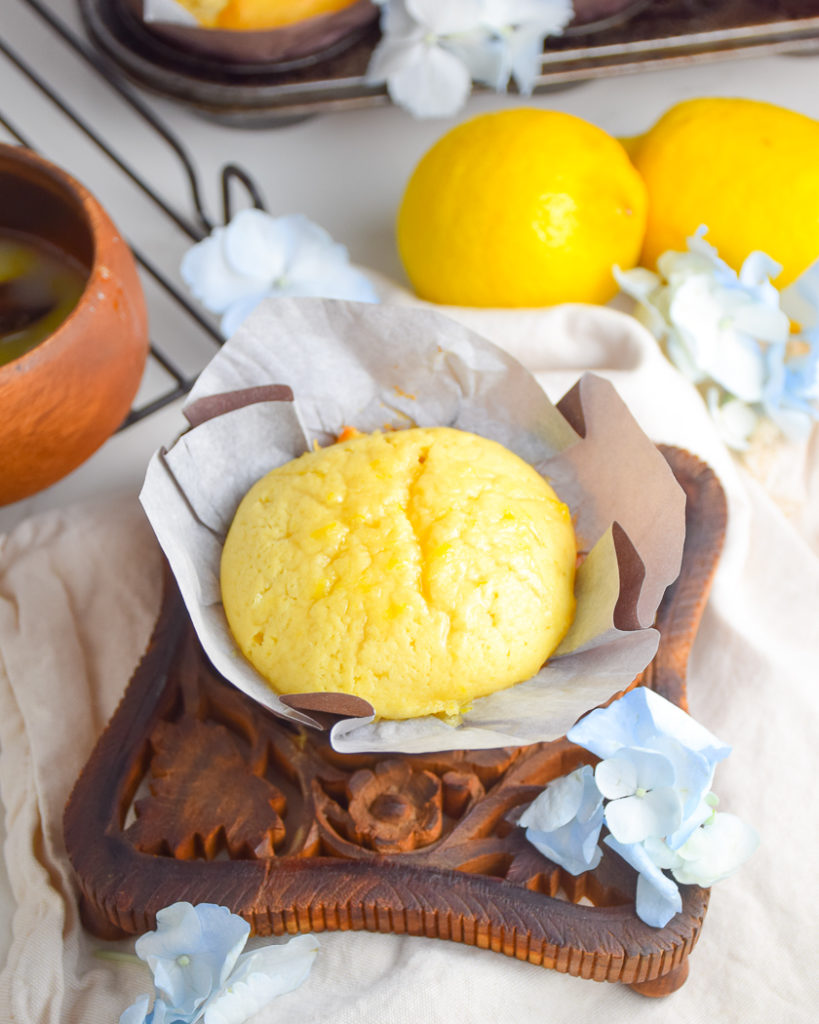 1. Lemon Pound Cake Muffins– funny enough these muffins were whipped up on a Saturday morning when I wasn't feeling like getting out of the house and had to use whatever was in the pantry! Never was there a more appropriate recipe than now!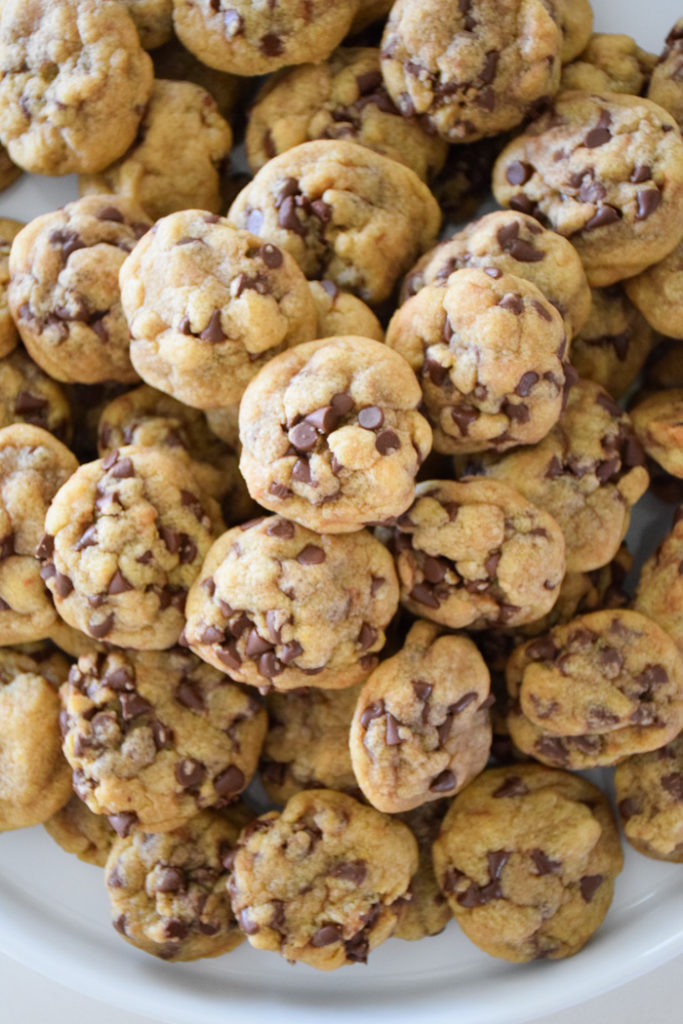 2. Mini Chocolate Chip Cookies– If I was positive this whole thing would blow over in a week, I'd make the big version of these cookies. But since we aren't sure how long this will last, Mini Cookies seem so appropriate. These little morsels
taste and bake up just like the big bakery cookies but are small enough you can enjoy one or two throughout your day.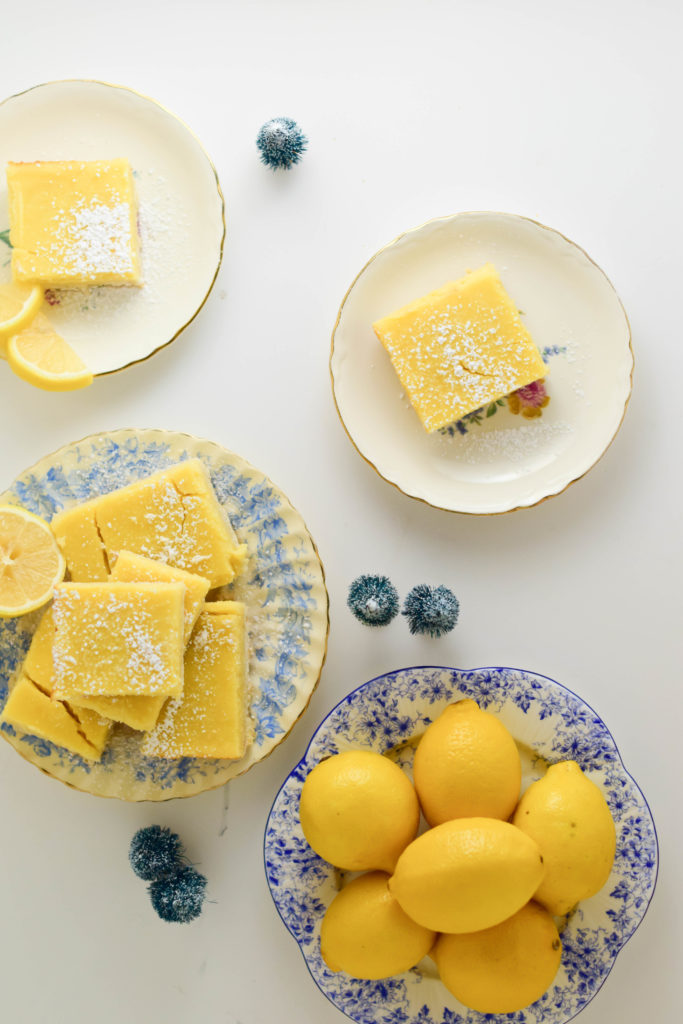 3. Old Fashioned Lemon Bars– My Grandma used to make these every Christmas. She and I both relish in lemon desserts. While I can't visit my Grandma right now, I will bake these in her honor and feel little closer to her.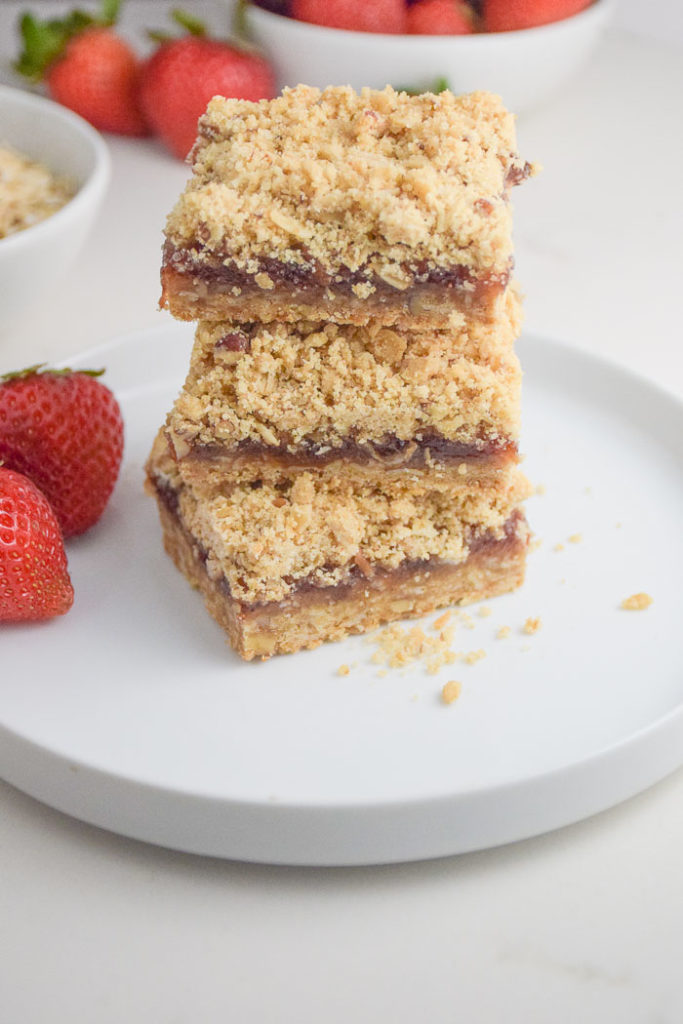 4. Strawberry Oat Bars– I am seriously amazed at how delicious these can be with so few ingredients! Seriously, check your pantry– do you have some oatmeal
? Butter? Sugar? A jar of preserves (any flavor works!)? These come together with a few other pantry staples and in my humble opinion are great for dessert, snack or breakfast, just sayin'.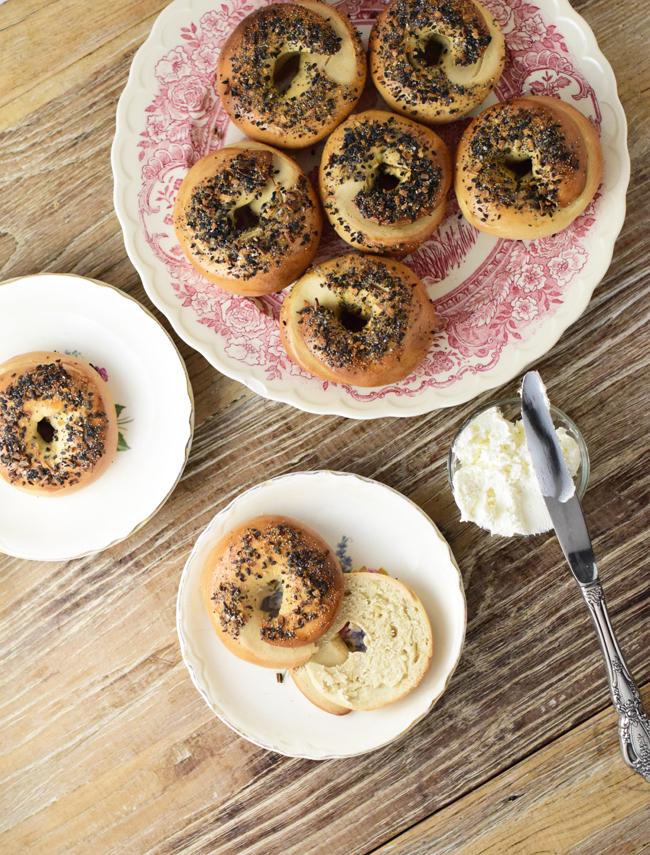 5. Homemade Everything Bagels– Good bagels are hard to come by in Austin so I resorted to making some myself. I made my own Everything Bagel spice mix but you can definitely use a pre-packaged one
. These are such a treat on a weekend or any day really!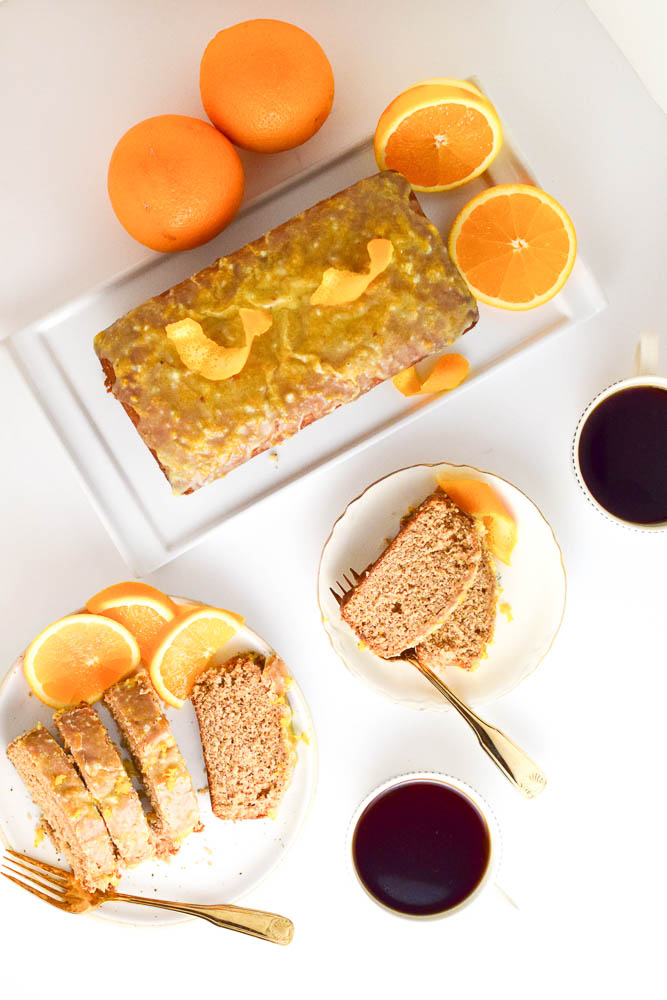 6. Chai Spice Coffee Cake with Orange Glaze– There is something about chai that I just find so comforting and indulgent at the same time. It's so deliciously fragrant that I can't help but smile every time I get a whiff. Grab a few tea bags
and you can make this recipe in no time! Make one loaf to eat now and tightly wrap the other and freeze for later or drop off to a neighbor. Such an easy way to make someone smile.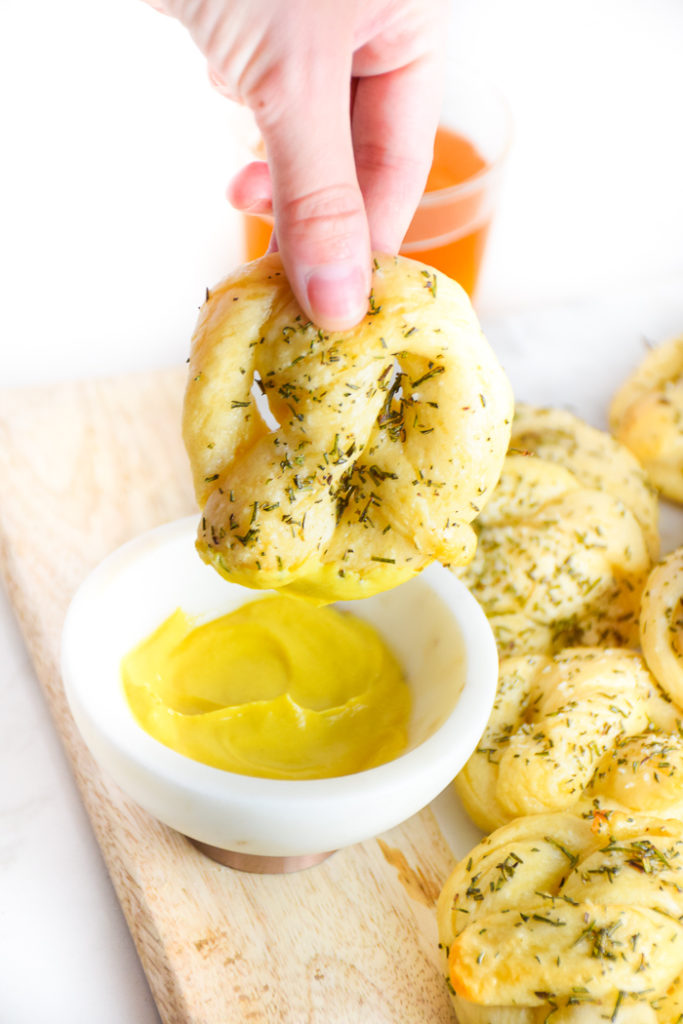 7. Soft Buttered Rosemary Pretzels– I love a soft pretzel but add butter and rosemary and omg I'm in heaven! You can sub dried rosemary
if you can't find fresh. Honestly, my neighbor has big bush and sometimes she lets me take a sprig or two! You can also sub out the rosemary and just use a good salt and these would still be incredibly delicious.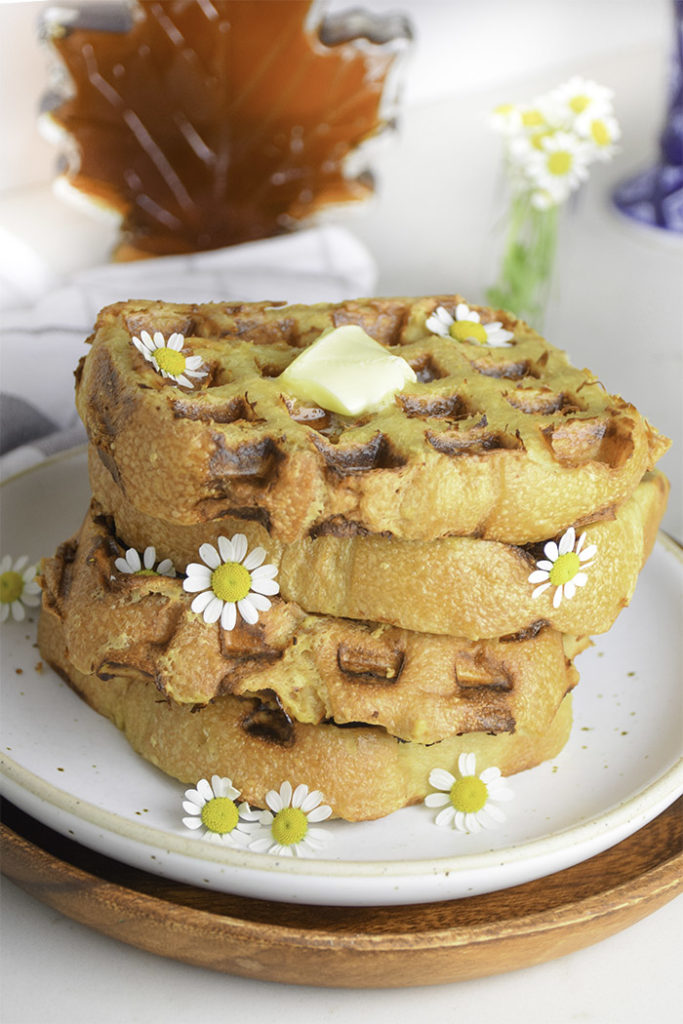 8. French Toast Waffles– ok this isn't technically baking but who can argue with waffles on a Saturday morning? You can use stale bread to make these which makes them the perfect thing to make during our self-imposed quarantine. Here is a link to my waffle maker
in case you need one of those!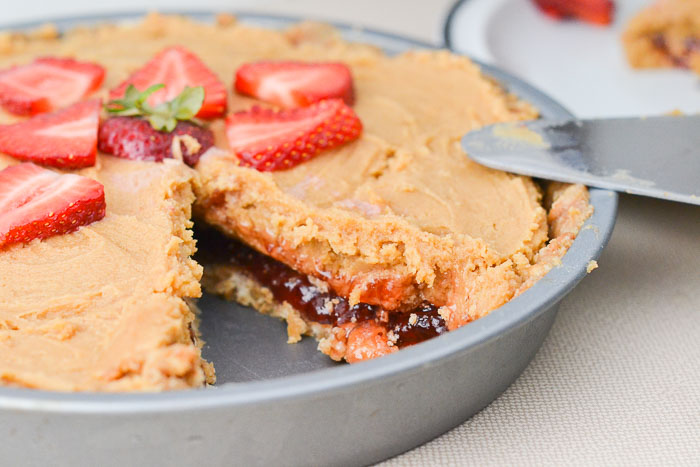 9. No Bake Peanut Butter Jelly Pie– You only need FIVE ingredients to make this pie! Six if you can get your hands on some fresh strawberries. You can sub in any jelly or preserves that you like– blueberry would be divine! This is a great one to make with kiddos since there is no oven involved.
I hope these recipes inspired you to get in the kitchen over the weekend! Leave me any questions in the comments section.