Strawberry Oat Bar, anyone? I've been looking for dessert oat bar recipes and finally landed and this buttery, crumbly bar that is the perfect make ahead dessert!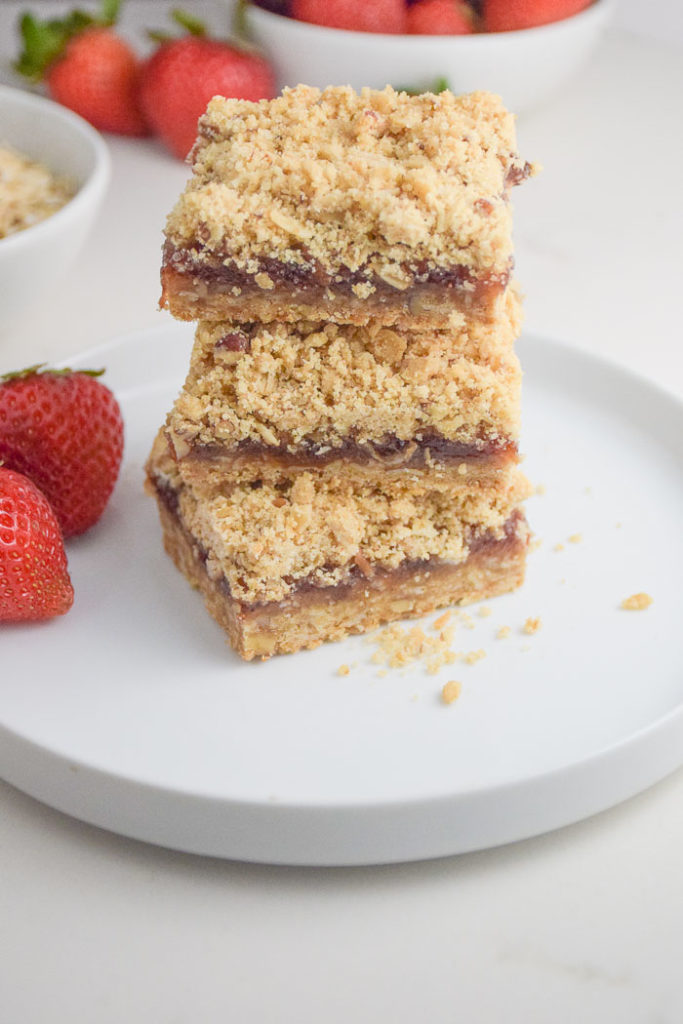 Breakfast for dessert? Is that a thing? Can we make it a thing? These Strawberry Oat Bars are the perfect dessert for those people who don't love dessert. You know the ones I am talking about. BMW and I don't always indulge in sweets but when we do, we want it to be 100% worth it and I can assure you these bars are!
These would be so perfect served warm with ice cream and I'm not going to lie, we've had these bars for breakfast a few times. If you love desserts that aren't too sweet and have a little nostalgia, you'll love this No-Bake Peanut Butter and Jelly pie!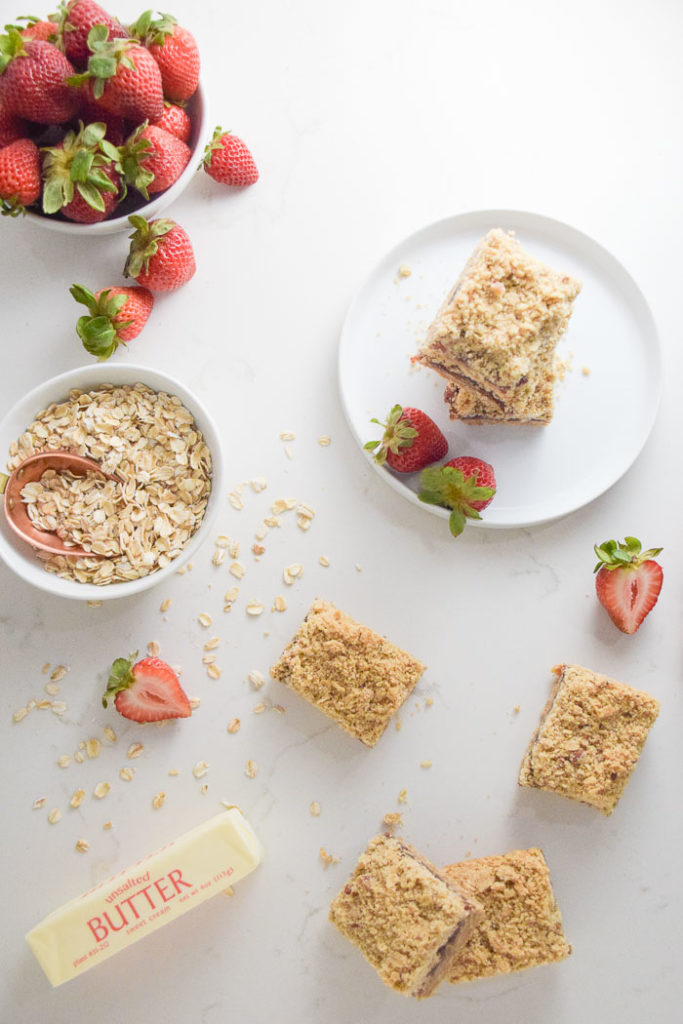 These are easy to make ahead and stay fresh for  a few days if you keep them sealed up properly. I love that for a long weekend at the lake or you can easily make these in a baking dish and take along with you to a party or get together.
We love strawberry preserves in this house but you can easily sub any flavor jam, jelly or preserve you like! Maybe peach or grape or ohhh blackberry would be oh so yummy.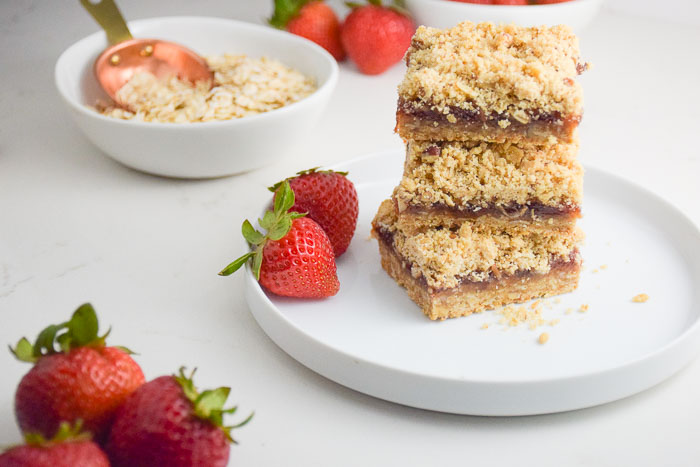 Strawberry Oat Bars Recipe
Makes 12-14 bars from a 9×13 dish
Ingredients: 
1 1/2 cups all-purpose flour
1 1/4 cups quick oats
1/2 cup fine chopped pecans
1/3 cup sugar
1/3 cup light brown sugar
1/4 teaspoon baking soda
1/2 teaspoon salt
12 tablespoons butter, softened
1 cup strawberry preserves
Directions: 
Preheat oven to 350 degrees. Line 9 x 13 baking pan with foil, leaving enough over hang to lift out bars later. Spray foil with non-stick cooking spray.
Combine flour, oats, nuts, sugars, baking soda and salt together in a large bowl for a stand mixer. Using paddle attachment, beat butter into flour mixture at low speed, until it looks like wet sand, about two minutes.
Firmly press two-thirds of the mixture into the bottom of the foil lined pan. Bake for 20 minutes. remove and while still hot, spread strawberry preserves over crust. Top with remaining mixture and bake for an additional 30 minutes until bubbling and starting to brown.
Let bars cool for 1-2 hours then lift from pan and cut into bars or squares.