This week I whipped up this sweet, dreamy No-Bake Peanut Butter and Jelly Pie because who doesn't want their childhood favorite in pie form!?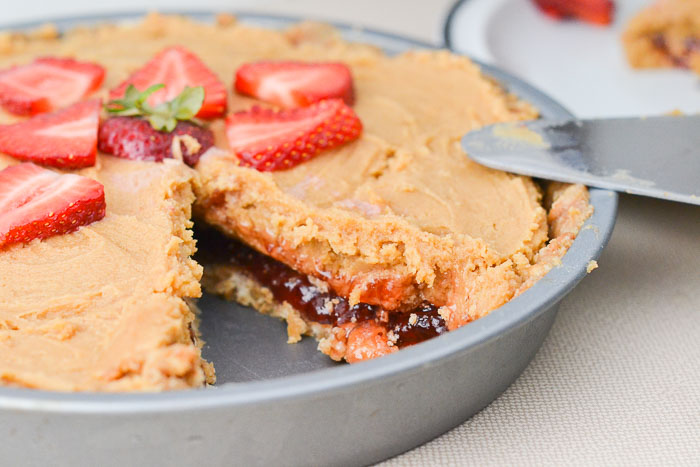 This No-Bake Peanut Butter and Jelly Pie is one my most favorite desserts to date! I love strawberry jam, so I used strawberry preserves. You can easily swap for grape if that suits your fancy or even peach! Go crazy!
If you love peanut butter desserts, be sure and check out this Spicy Chocolate Peanut Butter Pie!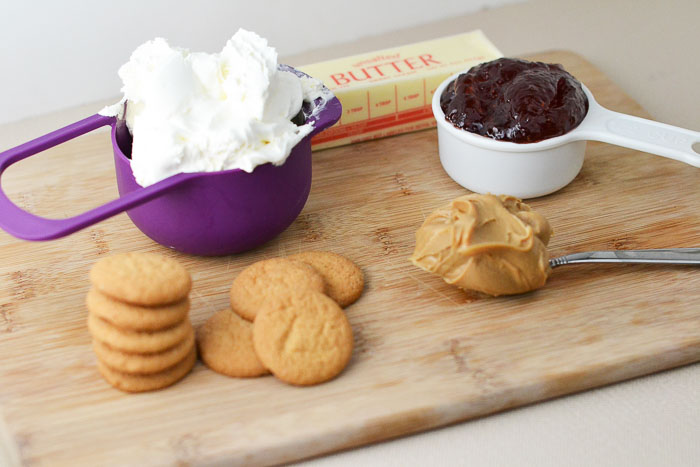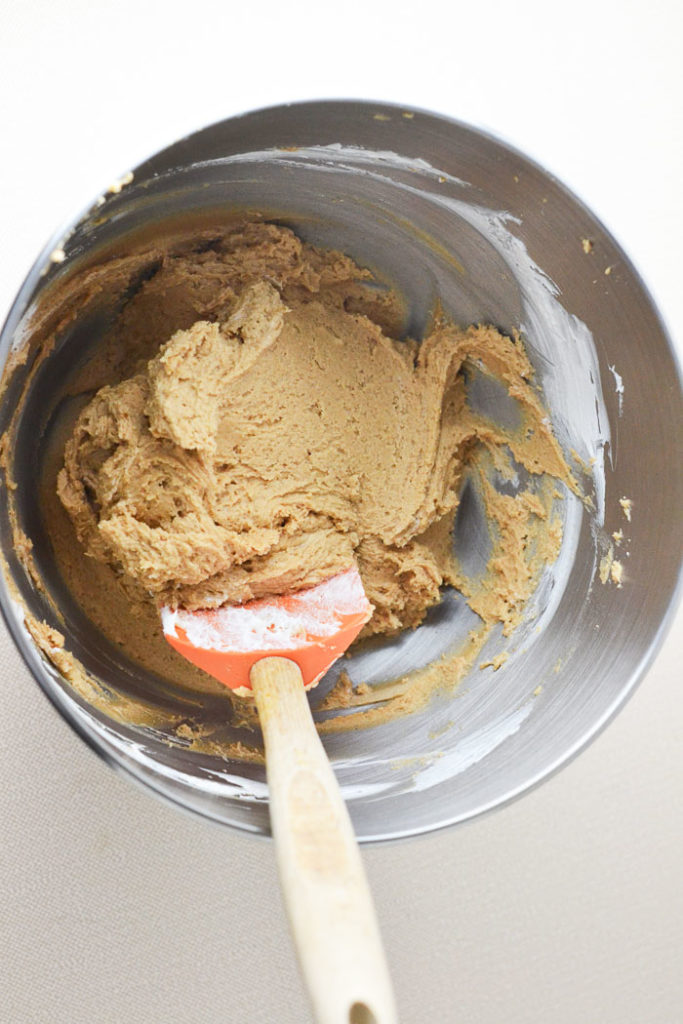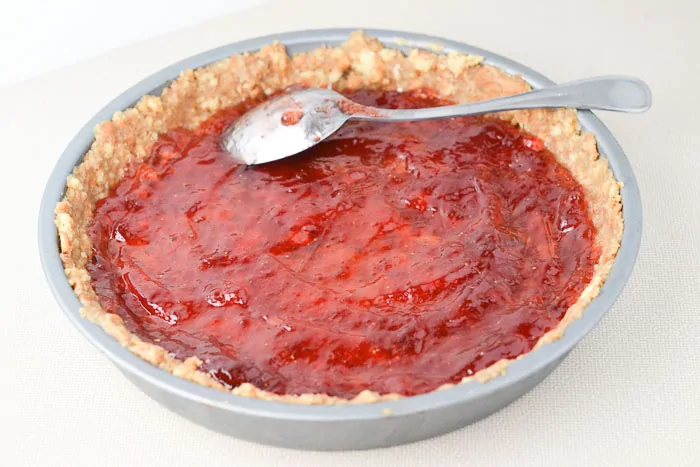 I love this super easy remix on a childhood favorite. Best of all, no baking required!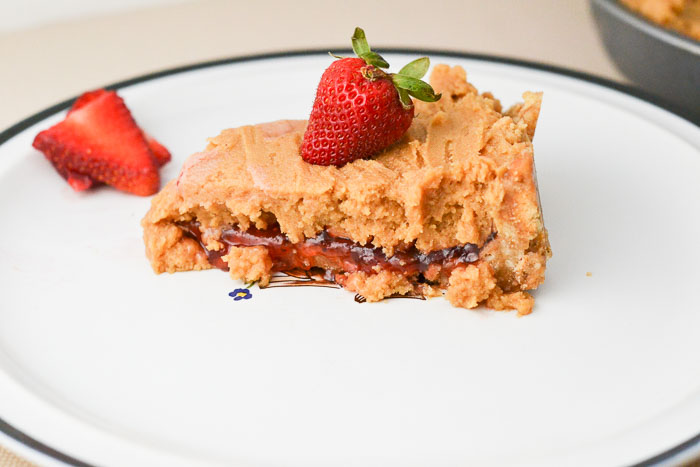 No-Bake Peanut Butter and Jelly Pie
Makes 1 9in round pie
Ingredients:
 – 1 15oz box of vanilla wafer cookies
– 1 18oz tub of whipped topping, like Cool Whip
– 1 12oz jar of creamy peanut butter
– 1 stick of unsalted butter
– 1/2 cup of strawberry preserves
– fresh strawberries for garnish
Directions: 
1.Begin by crushing up the vanilla wafers. You can crush them right in the bag, just be sure to tear a hole and reseal with a clip.
2. Next, combine the crushed cookies with the melted stick of butter. Melt the butter in the microwave, start with 30 seconds and stir. Repeat until fully melted. Stir the butter and cookies together until well coated.
3. Using your hands, press the cookies and butter mixture into a pie pan forming the crust. It should be about 1/4 inch thick.
4. Spread the strawberry preserves on top of the crust. Place the crust in the freezer to chill.
5. While the pie crust is chilling, mix the Cool Whip and peanut butter together. A hand or stand mixer on medium speed works well. This should have the consistency of a heavy whipped mousse.
6. Now spread the peanut butter mousse into the pie pan. Place back in the freezer for another 15-20 minutes. This will help the mousse firm up a little bit.
7. Garnish with fresh strawberry slices and serve!