French Toast or waffles? Why not both! This recipe combines these two brunch staples for French Toast Waffles!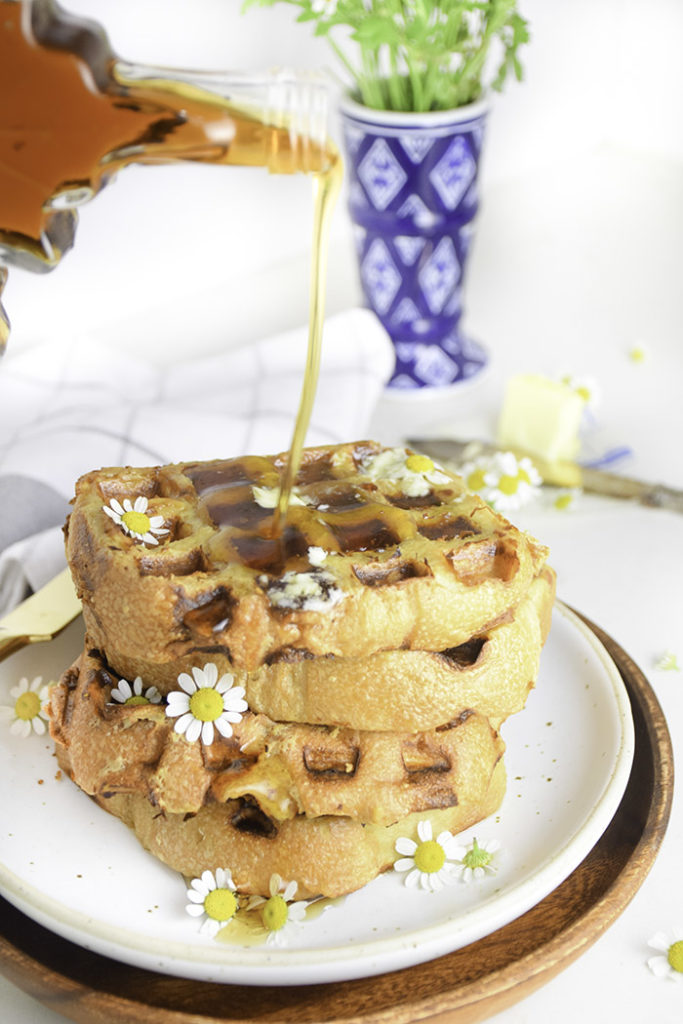 Do French people eat French Toast? This is something I have long pondered. Growing up, I wasn't a French Toast fan to be honest. Weird, right? I think it was because many of the French Toasts that I was exposed to were really soggy, a big goopy mess and I much preferred some scrambled eggs thank you very much.
Then as an adult, I had a few French Toast plates out at restaurants that really changed my mind. So, I decided to make an easy version at home, enter French Toast Waffles! I love how easy this brunch recipe is to make, plus you get the best of both worlds with French Toast and waffles!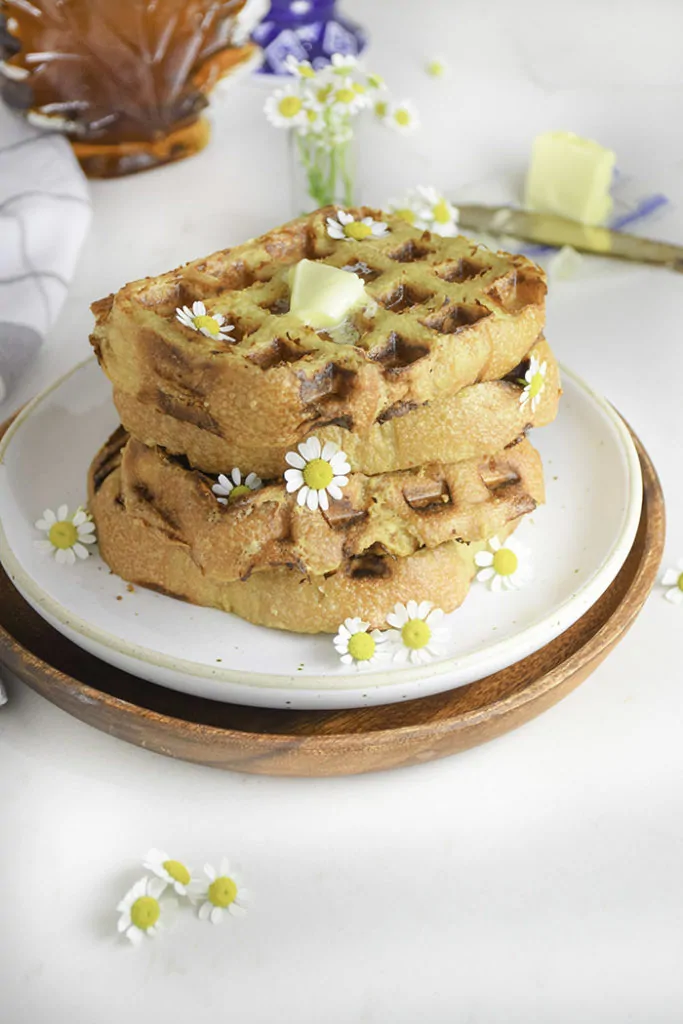 What are the secret tips for making the best French toast?
Use stale bread! If the bread has too much moisture it will get soggy.
The eggs are key to getting the coating just right.
Add vanilla…or cinnamon or whatever warming spice you like. It bumps up the flavor without making the dish too sweet.
Other tips include: 
Thick cut bread– like Texas Toast thick! This way your waffles won't be flimsy.
Use real Maple Syrup. This should be a no brainer but just in case!
Make sure your waffle iron is pipping hot. This will get you that tiny bit of crisp we all like in waffles.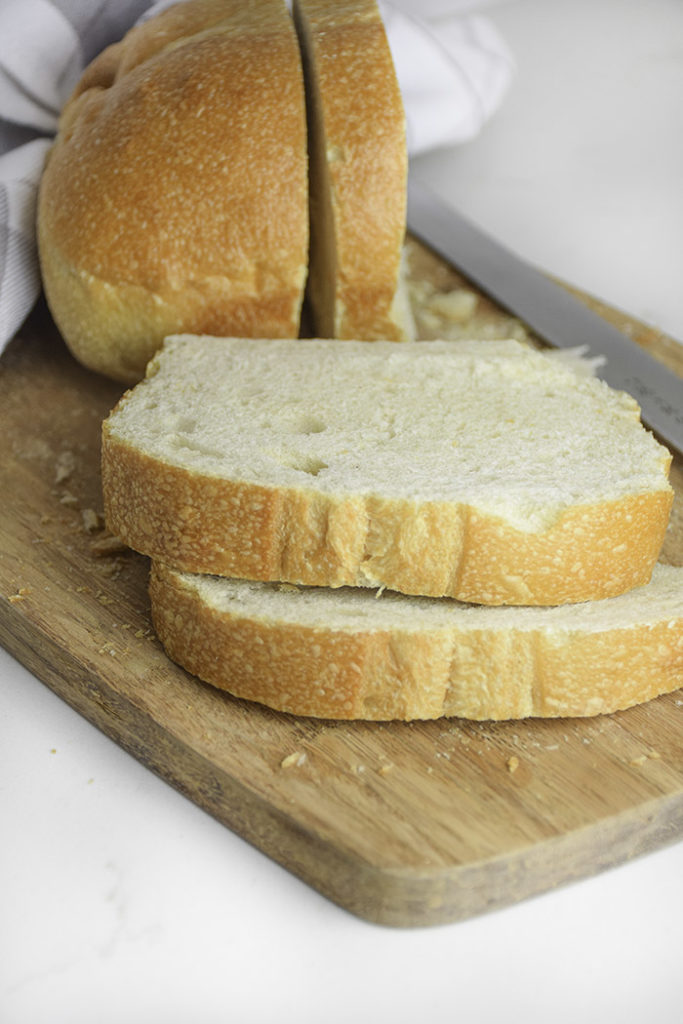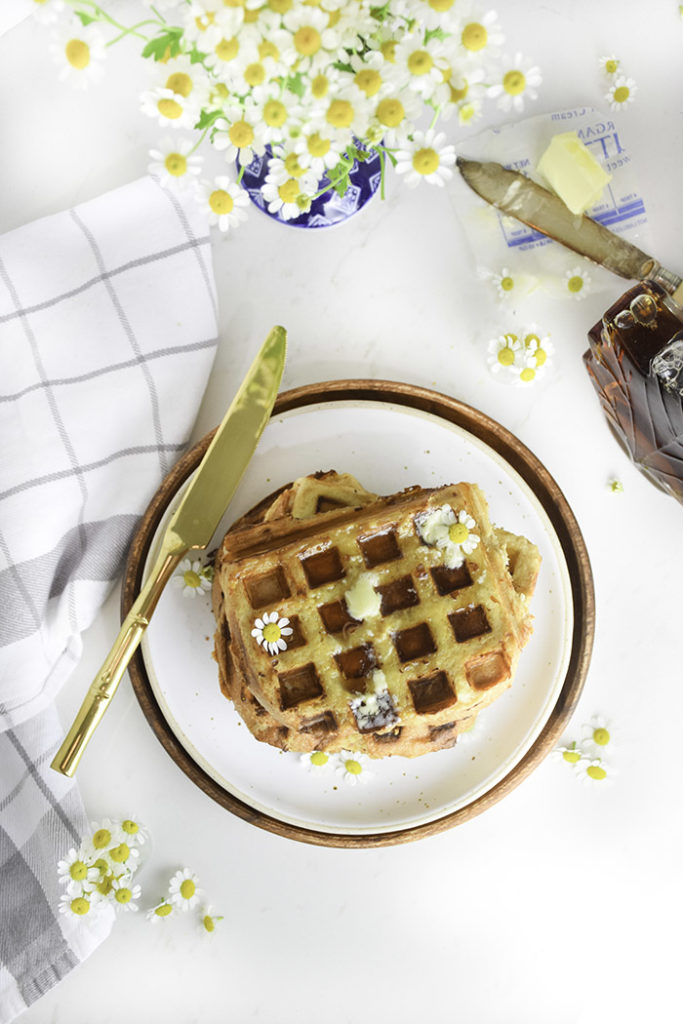 You Might Also Love Easy Twisted Cinnamon Roll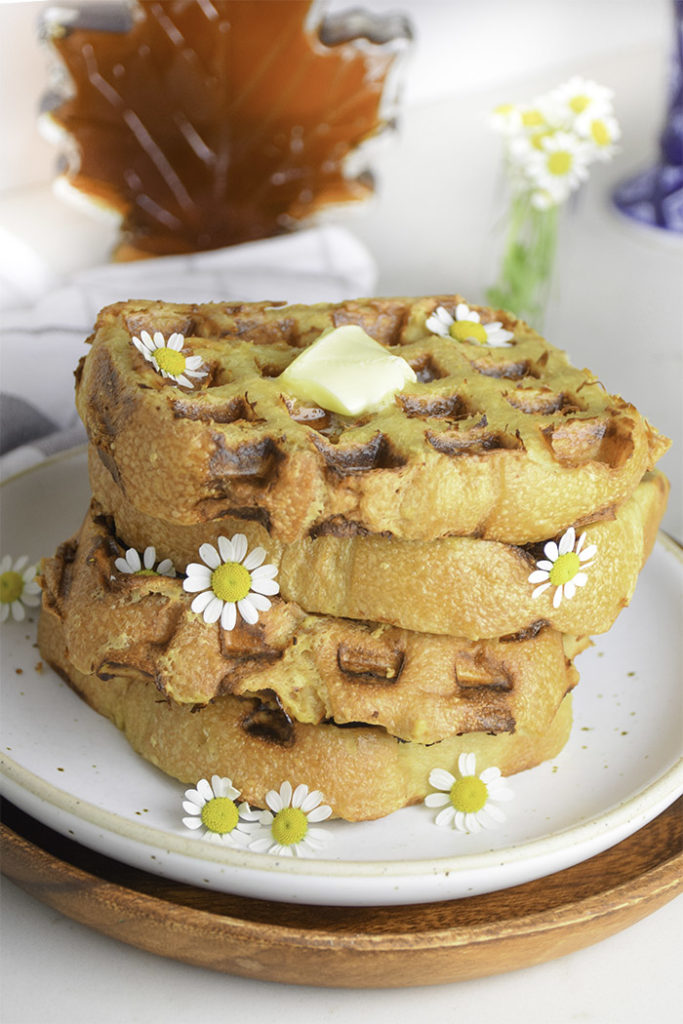 French Toast Waffles
Makes about two servings or 4-6 thick waffles
Ingredients: 
1/2 loaf of stale white bread, slices cut approximately 1 inch thick, 4-6 slices
2 eggs
1 cup of milk or buttermilk (I use buttermilk)
2 tablespoons of brown sugar
1 tablespoon of vanilla extract
Butter and Syrup for topping
Directions: 
Heat waffle iron. In a large bowl, whisk milk, eggs, sugar and vanilla together.
Dredge (dip) bread slices into mixture then place onto waffle iron. Keep closed until cooked through.
Top with butter and syrup and serve immediately.
I garnished my waffles with chamomile flowers that I had on hand. They are completely edible so go for it if you have some!