8 Fun and Easy Cocktails to Make at Home! Whether it's date night for two or a virtual happy hour these are the perfect cocktails you can whip up quick!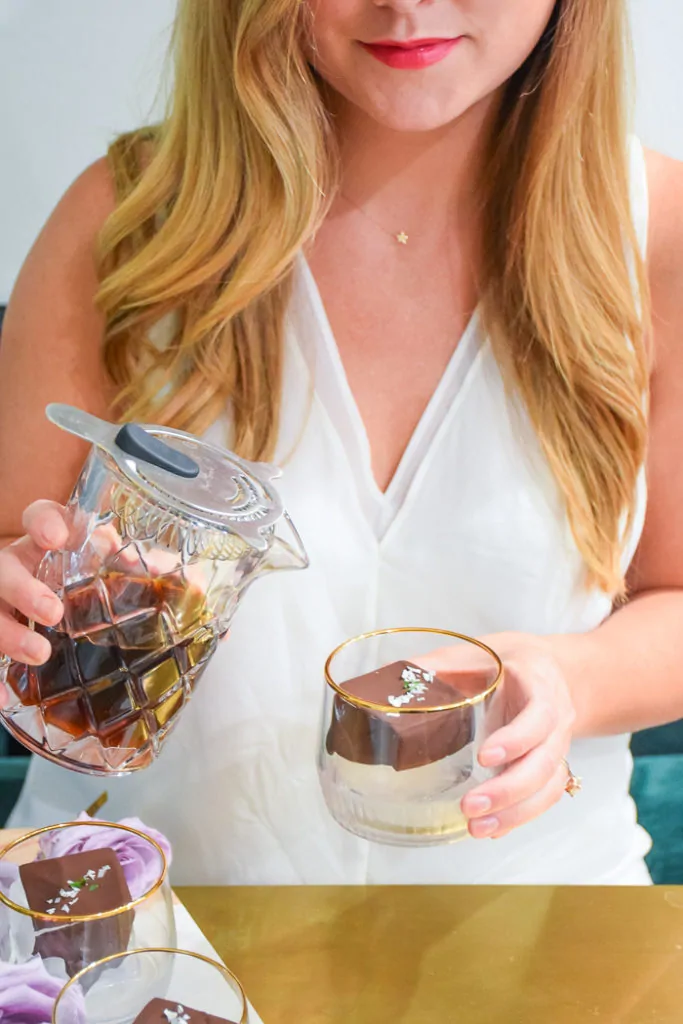 Since the COVID-19 pandemic struck, happy hours are now being spent at home and often online with friends! Virtual happy hour? Count me in! Well, maybe make it a mocktail for me 😉 BMW and I have longed enjoyed making cocktails at home and now that we are all spending a little more time at home, it seemed appropriate to round up some of our favorite cocktails that you can make at home!
This post contains affiliate links. If you purchase a product through these links I may earn a few pennies. Thanks for keeping this free blog going!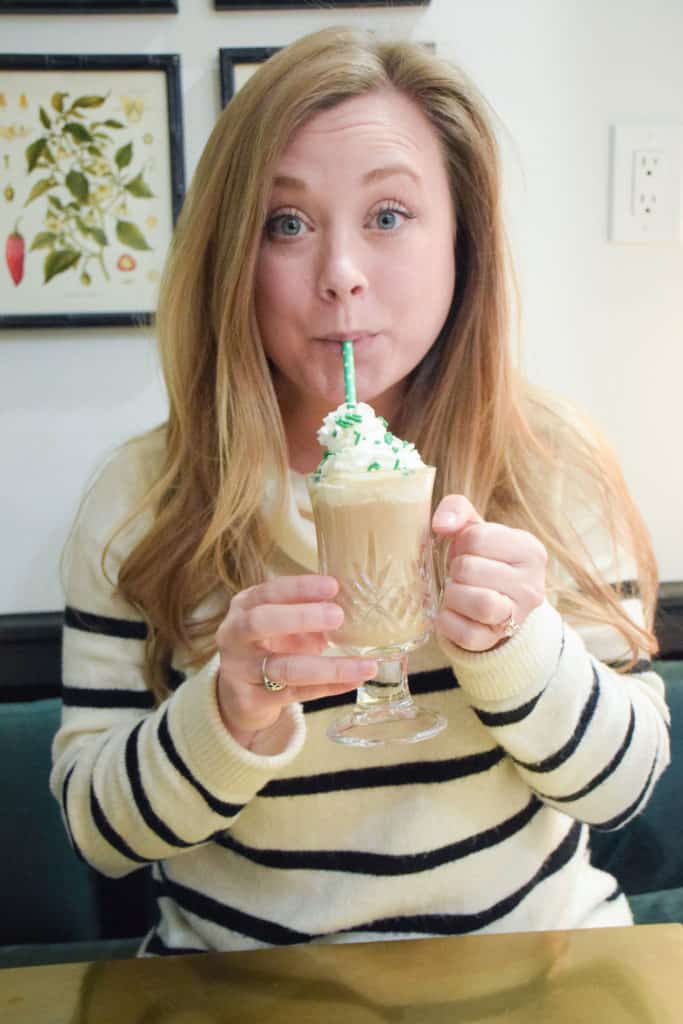 It's time to break open the liquor cabinet and have some fun making your cocktails, or mocktails in my current state, at home! We are getting together with friends this weekend virtually. Yes, we are having a virtual happy hour with our best buds so I decided to break open the cocktail recipes on the blog and share some of my favorites with you!
Just because we can't be in the physical space of our friends and loved ones doesn't mean we can't still connect. We are so fortunate to have FaceTime and Zoom calls to get us all through this mess. I've been thinking a lot lately about all that we have to be fortunate for. Sometimes it can seem daunting and crazy what is going on in the world but if we take a step back, and probably take a deep breath, we can often find there is still so much to be thankful for.
8 Fun and Easy Cocktails to Make at Home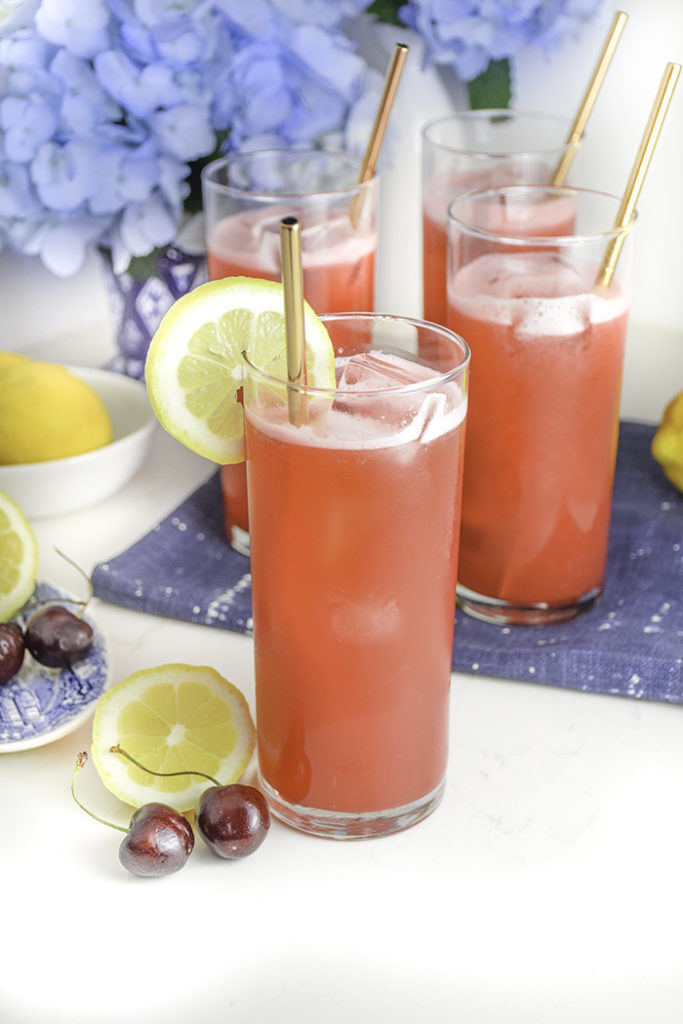 Spiked Cherry Lemonade– Anyone out there channeling summer vibes? This tart cocktail is the perfect way to forget your troubles. One of the few frozen items my grocery store seems to have in stock are frozen cherries! You can definitely use those in place of fresh in this recipe. You can leave them out all together too and just have spiked lemonade as well! It's all about making it work with what ya got right now.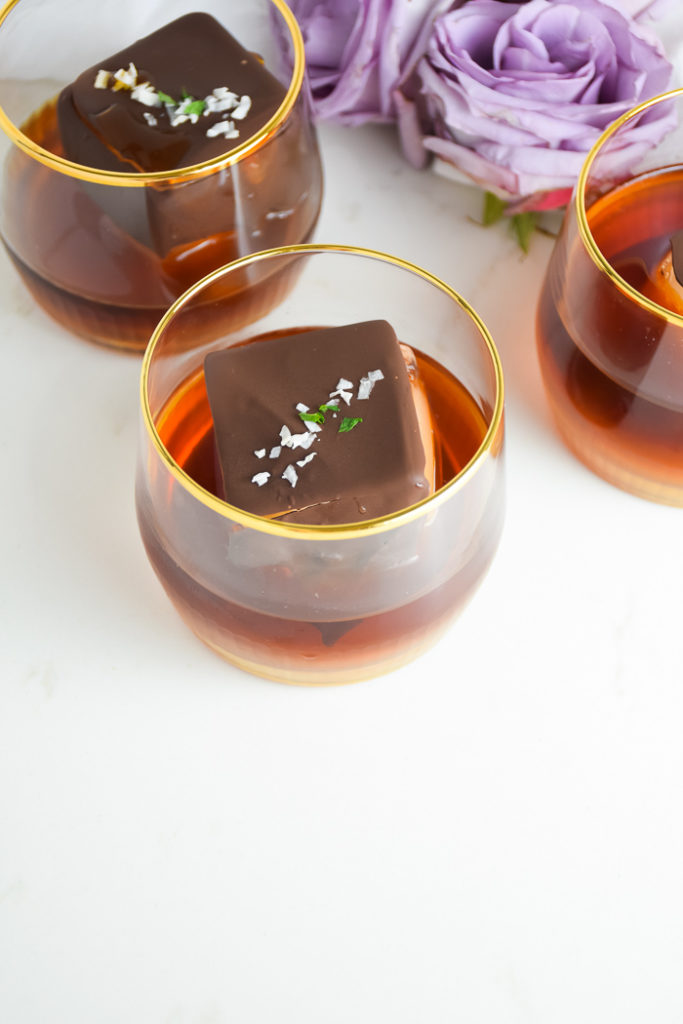 2. Chocolate Covered Ice Cubes and a Whiskey Coffee Cocktail– Umm yes please! This cocktail is oh so gorgeous and honestly super tasty. Best enjoyed while sipping with a good friend to talk to… over the internet! There are a few tips to getting these chocolate covered ice cubes to work which I go over in the post. But has there ever been a better time to try something new?!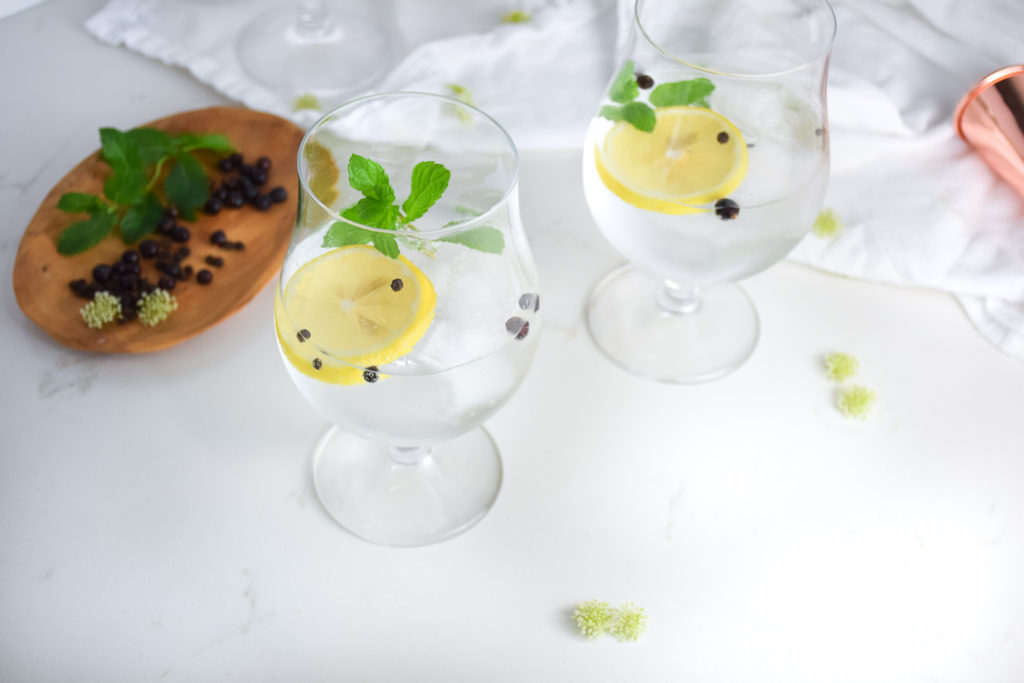 3. Spanish Gin & Tonic– Wish you were on a patio in Spain somewhere? Me too. We enjoyed these super crisp and refreshing gin & tonics while we were in Madrid one hot summer and they really hit the spot. These are ridiculously easy to make!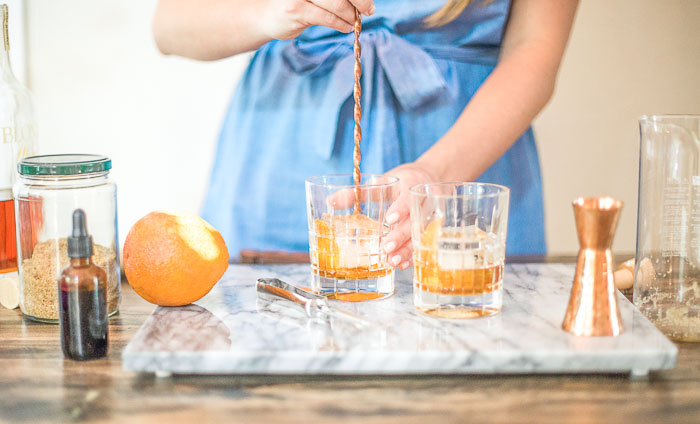 4. How to Make the Perfect Old Fashioneds at Home– I must give credit where credit is due and BMW has perfected the old fashioned at home. He walked me through all the steps and shared them with you so you can have speakeasy-style old fashioned right from your couch!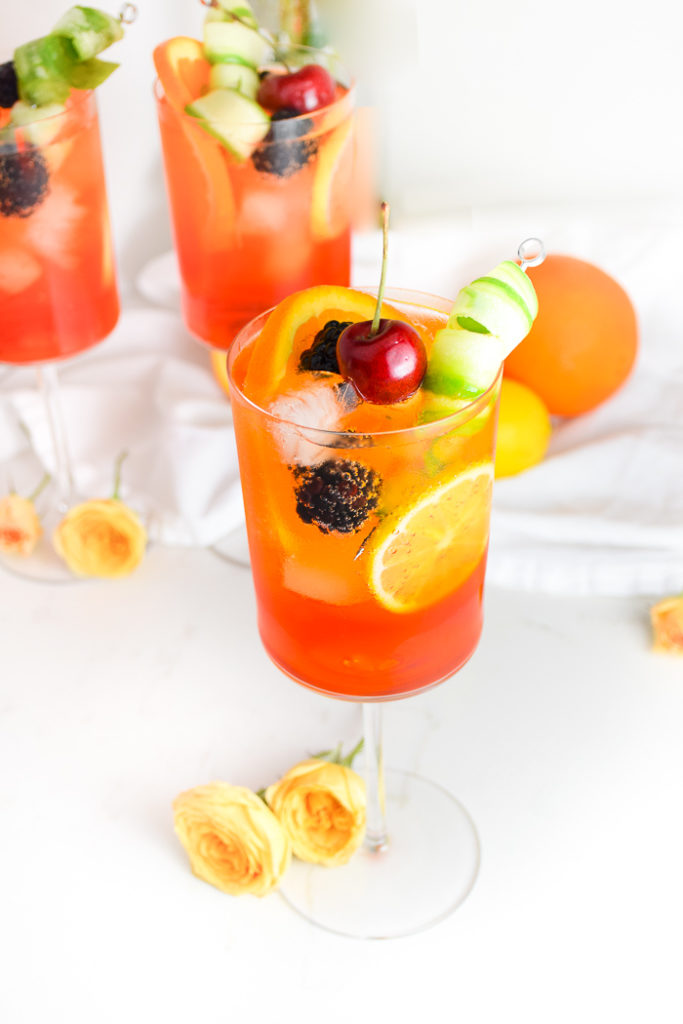 5. The Best Aperol Spritz– My heart is breaking for Italy right now! Such a beautiful country filled with some of the happiest people. While I anxiously await the day I will be able to return, I will share with you the story and recipe of The Best Aperol Spritz.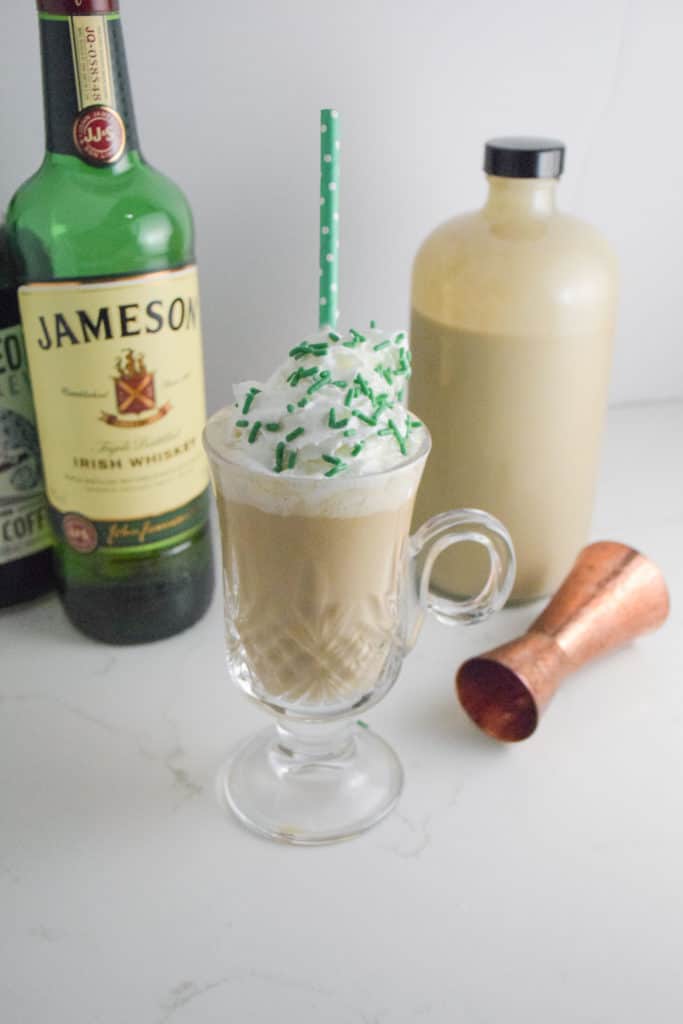 6. Homemade Irish Cream– Feelin' cozy? Then this is the cocktail for you! I served these at our rehearsal dinner in Ireland and they were a huge hit! You can make the Homemade Irish Cream and keep in your fridge for quick cocktails in the future. This can be served hot or cold. You're welcome.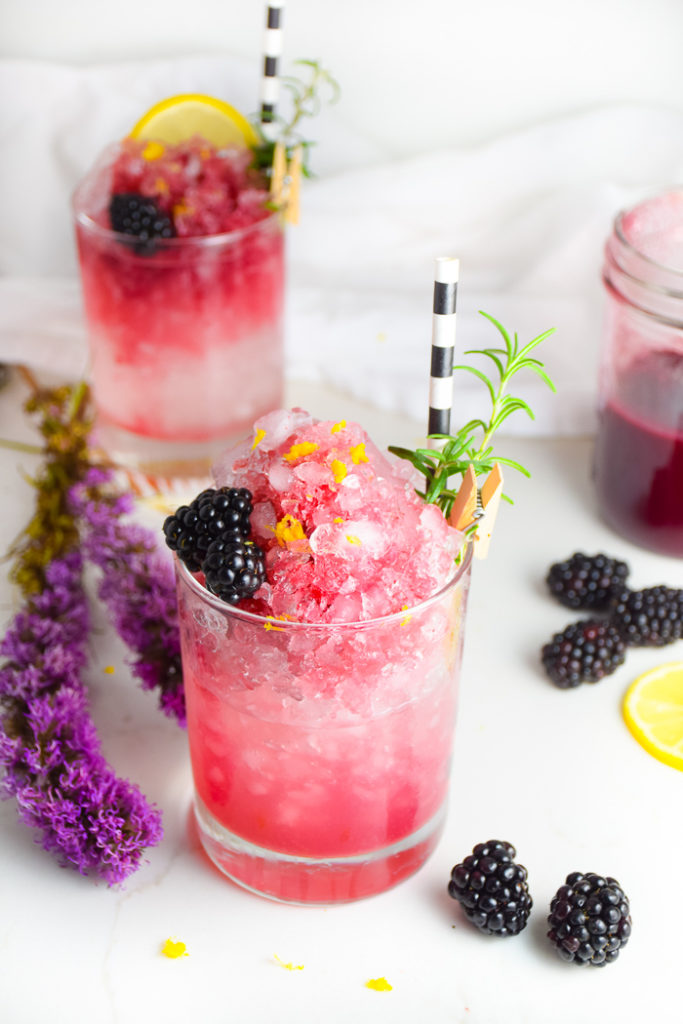 7. Blackberry Bramble– The produce section at our grocery store has been very well stocked and with lots of fresh berries no less! If you can't get fresh, frozen will definitely work in the recipe. I even give you all the tips on how to make crushed at home in this post so you can make a proper bramble! Blueberries, strawberries and raspberries would all work too in this cocktail.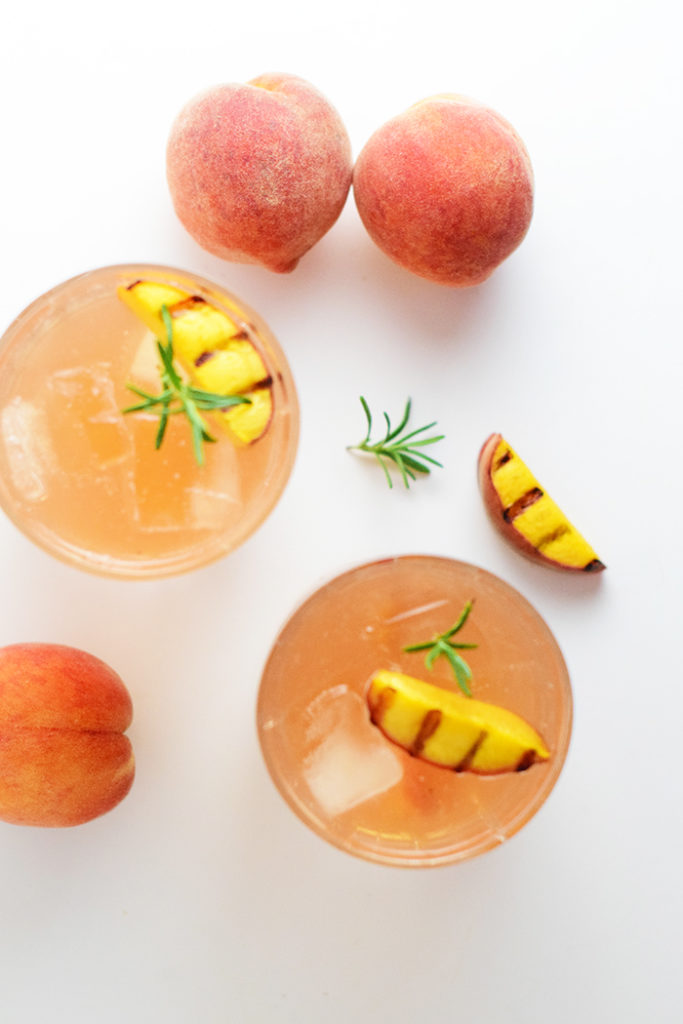 8. Bourbon Peach Punch– Nothing like a big bowl of punch to get the party started! Kidding, kidding! Don't worry, this recipe tells ya how to make just a few glasses of punch if that's what you're looking for. Grilled peaches are optional but a nice touch if available.
What are your favorite cocktails? Tell me in the comments!