Best Advice I've Received While Pregnant! Sharing all about the best tips and advice I've received from friends and family while pregnant.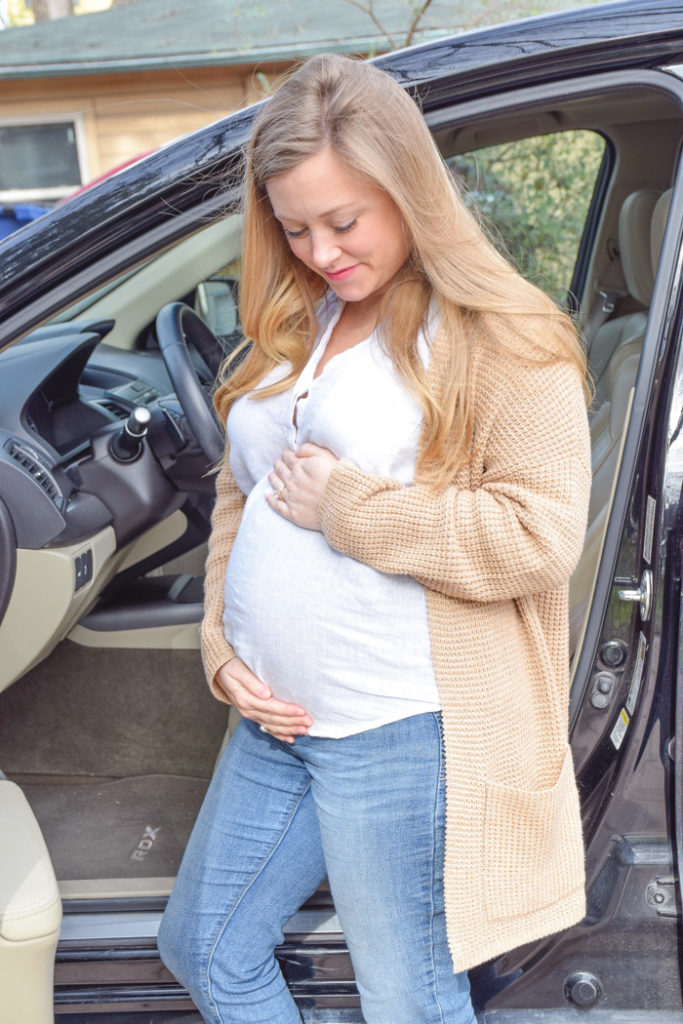 Bumpdate! 🤰🏼It's Week 26 and that means there are less than 14 weeks to go before Baby W makes his arrival! From car seats to strollers, we've got a lot to do in a short amount of time. So I am sharing some of the most helpful advice I've received so far about baby's arrival!
This post contains affiliate links. If you purchase a product through these links, I may earn a few pennies. Thanks for keeping this free blog going!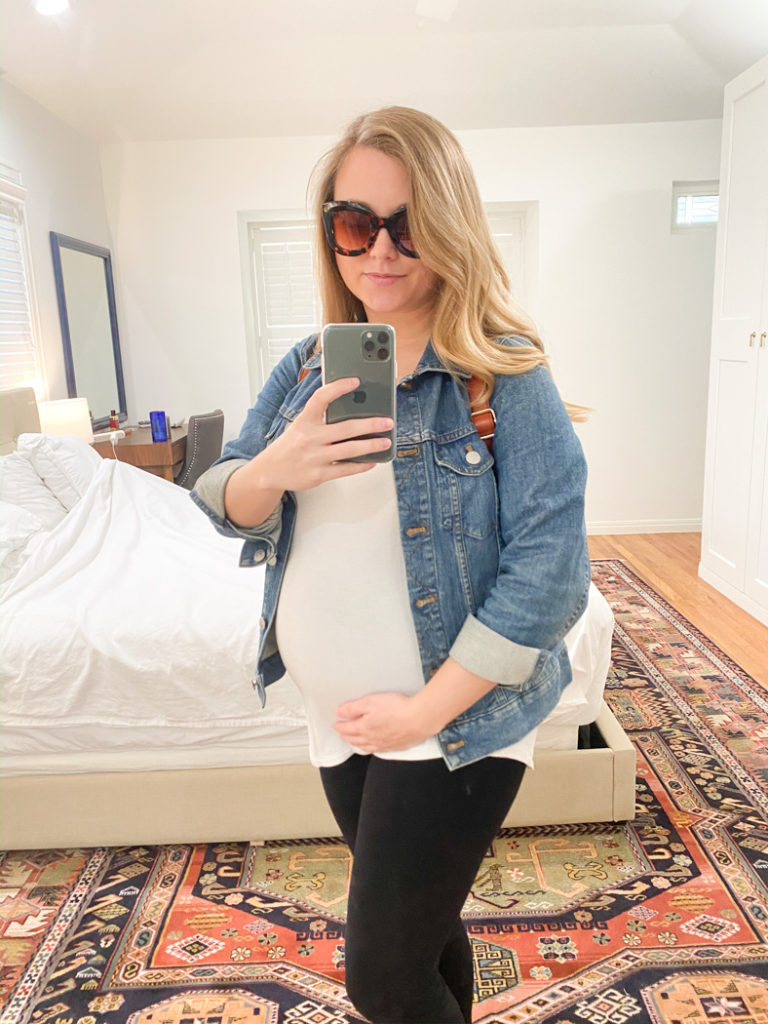 Real talk: I wouldn't even let myself think about baby stuff until after the holidays. Baby W is due on Cinco de Mayo and I thought to myself that five months should be plenty of time to get it together. Besides, we had a Master Closet Renovation that needed to be finished so we could get all of BMW's clothes out of the baby's closet. Well, what I didn't think about is that Baby W is due at the BEGINNING of May… so he could easily arrive in April. And that February is like a super short month… and March gets eaten up by SXSW here in Austin… and between regular life, BMW's work travel, a babymoon and the last few house updates… we were really starting to run out of weeks!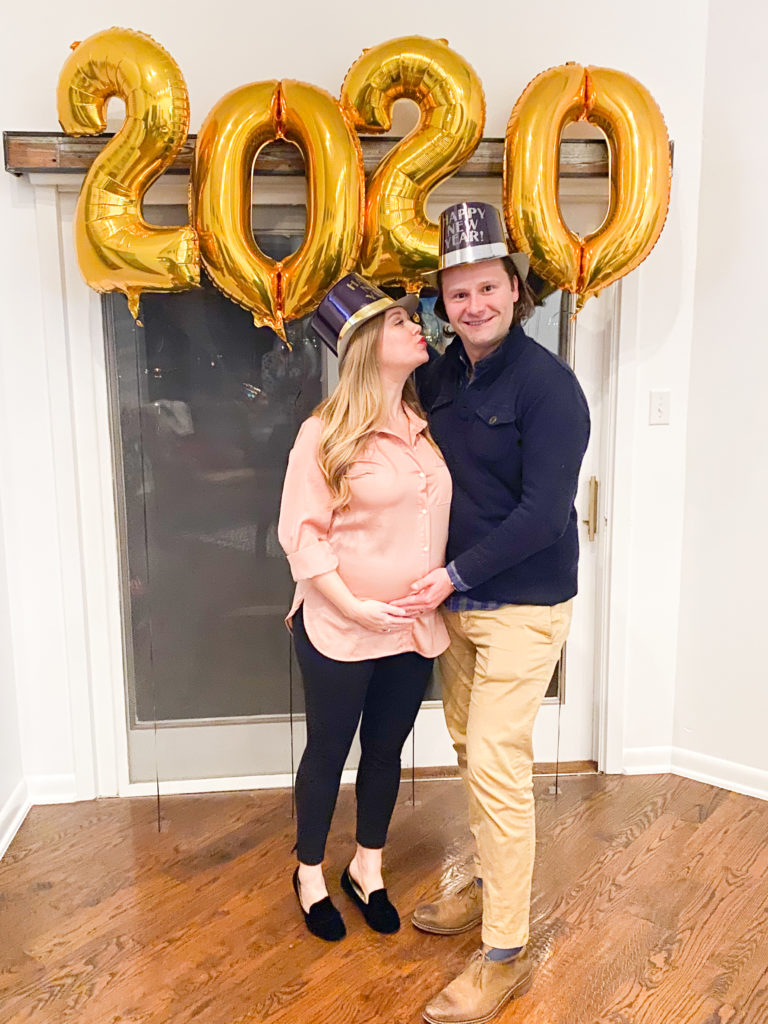 Pregnancy Update
The third trimester starts around week 27/28, so ya know, like next week. Somehow as this pregnancy rounds the corner to the last third, things are getting real. The bump seems to be growing daily, there are lots of baby kicks (which thankfully aren't painful just yet) and sleep seems to allude me. But none the less, I am so thankful for what has mostly been a healthy, easy-ish pregnancy. I had a not so great seven weeks during the first trimester (let's call it all day sickness) but that's all to say that things are progressing well for me and that is truly a blessing.
As my due date approaches, I was thinking back to those early weeks of pregnancy when I hadn't shared the news with anyone besides BMW, and I spent lots of hours scrolling and reading pregnancy updates and blogs. I felt like I had this silent comradery with these mamas since I wasn't quite ready to share the news with close family and friends. In that spirit, I wanted to share some of the best advice I've received so far about pregnancy! Whether you're expecting or just friends with people who are, here is some of the most helpful tips I've gotten so far.
Best Advice I've Received While Pregnant
Be sure to get your car seat installed BEFORE baby's arrival! I've heard from friends, installing car seats can be quite the challenge at first until you get the hang of it. Also, the hospital won't let you take your baby home without a properly installed car seat. Pro-Tip: did you know car seats have an expiration date? Yup, they sure do. That's why most people recommend buying a car seat brand new. Even though it's a pricey purchase, you want to know the exact make and model of your car seat so you can keep up to date with safety features and any potential recalls or issues.
Take some time for just the two of you 💘 They say having a baby is like setting off a bomb in your relationship, so make sure to date some time to slow down and enjoy your partner's company while you can! BMW and I have been taking time to go on some dates and visit our favorite spots around town. Here is a list of 30 Places to Eat Right Now in Austin!
Not all pacifiers are the same! And I don't just mean when it comes to cuteness. I've heard it can take a few tries to find the one your baby likes. I registered for this particular pacifier because I've several friends whose babies liked these. Pacifiers also come in different sizes, so your baby will most likely need different sizes throughout their infancy and toddler life. I only registered for two pacifiers and figured we can see what Baby W likes and then go from there.
Get your paper work in order ASAP! That means, make sure you choose a pediatrician,  know the process for getting baby's name, social security and even passport registered if needed. If you're planning on going back to work soon start looking into daycare or babysitting options! My OBGYN recommends that we pick a pediatrician at least three months before baby is born… so like now! AHHH! A tip I received is that it is MUCH easier to name and register your baby while you're still at the hospital. If you wait until after you leave, it could mean waiting in lines at government offices later to get all your paperwork filed. So just keep that in mind. I've also had lots of friends put their babies on lists for daycares way before they were born! I know, so crazy to think about but good daycares fill up fast, so better to be safe than sorry. Start looking and asking around ahead of time so you have time to make a decision without feeling like you just had to choose something last minute.
Take a deep breath 💆🏼‍♀️ There are millions of parents who have done this before you and everything will be ok! Sometimes when I think about what is to come, I can easily let anxiety get the best of me. But then I look at all of my amazing friends who have become parents and realize ok, like I can do this! Yes, it will change my life but I will still have a life. Maybe a more tired, more messy life but still a good life.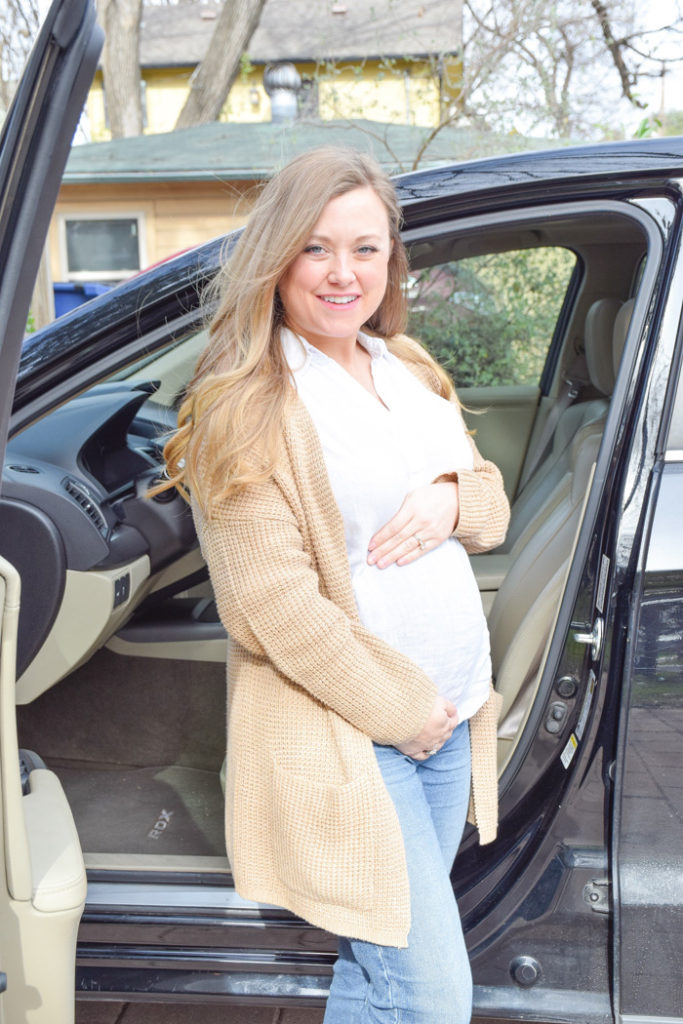 Whether you're a parent or not, what is some of the best parenting advice you've heard? I'm curious so lay it on me in the comments!