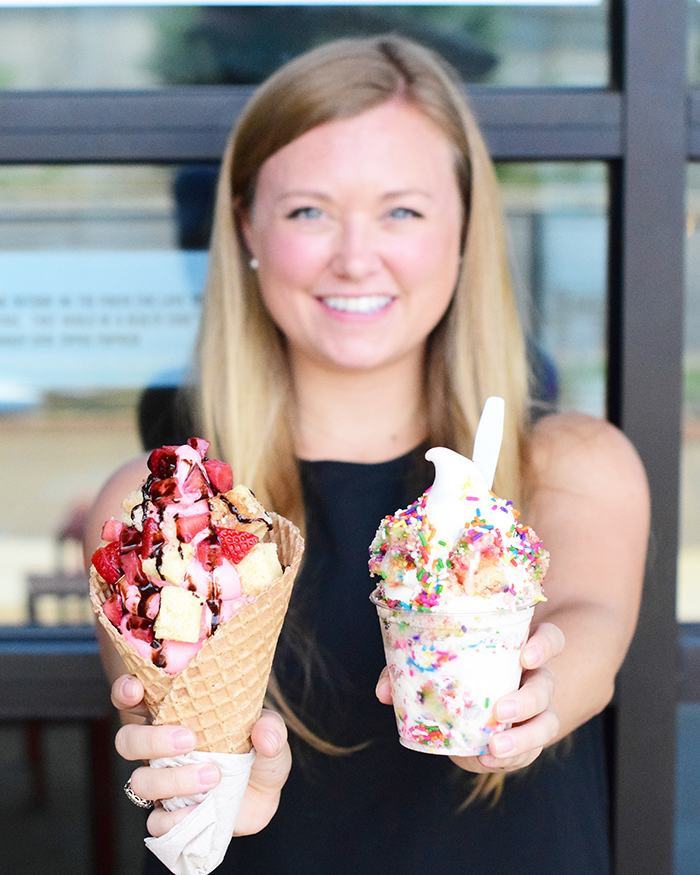 It's the first day of fall y'all! Officially my favorite time of year! Fall also means that we can safely sit on patios and not worry too much that we might pass out from heat stroke, thus making it the perfect time to get out to Austin's best restaurants! This is my list of the best Austin restaurants to eat at this fall. Some places are brand new and some restaurants have been around for a while. Either way, these are the places that I find myself not only recommending to friends and out of towners but the spots that BMW and I find ourselves heading out to again and again! We eat out for every meal during our travels so when we are home we like to cook a lot but these are the Austin restaurants that we will put on pants for and eat our hearts out at!
30 Best Austin Restaurants to Eat at this Fall!
1.Pitchfork Pretty- First off is Pitchfork Pretty! We checked out this place with friends a few weeks ago and I loved the fried chicken and spaetzle! The beef tongue and sausage was a hit with the guys and I could make a meal out of their dinner rolls. The cocktails were spot on and I can't wait to check out their breakfast options!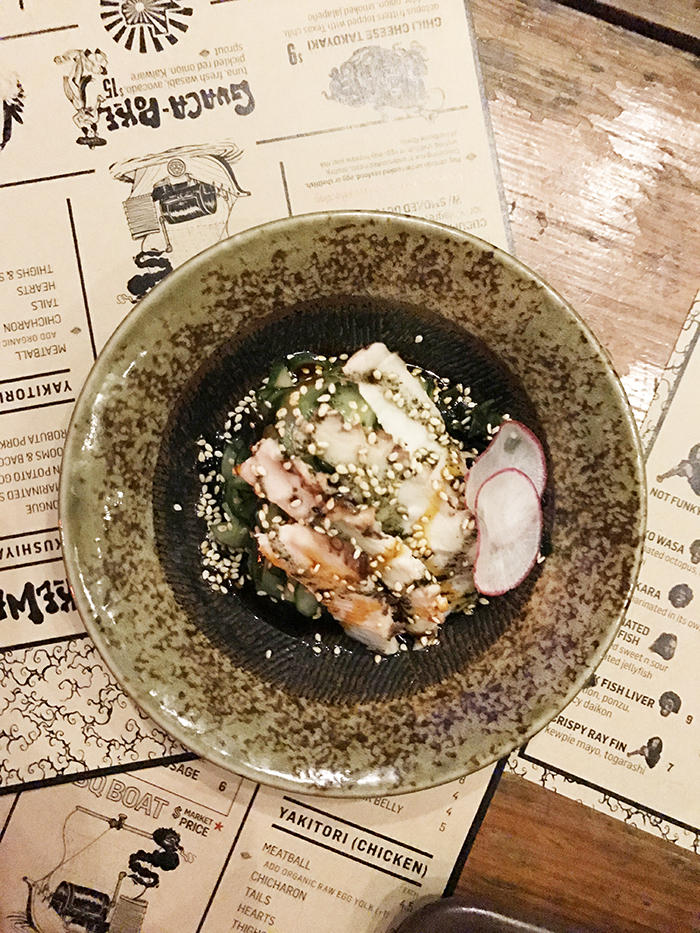 2. Kemuri Tatsu-Ya- I recommend this place to every person who loves food. It's the only place I know of in the world that you can get Japanese and BBQ fusion. The building used to be an old BBQ joint and the Ramen Tatsu_Ya team is using their smokers to do some crazy things with sashimi and ramen.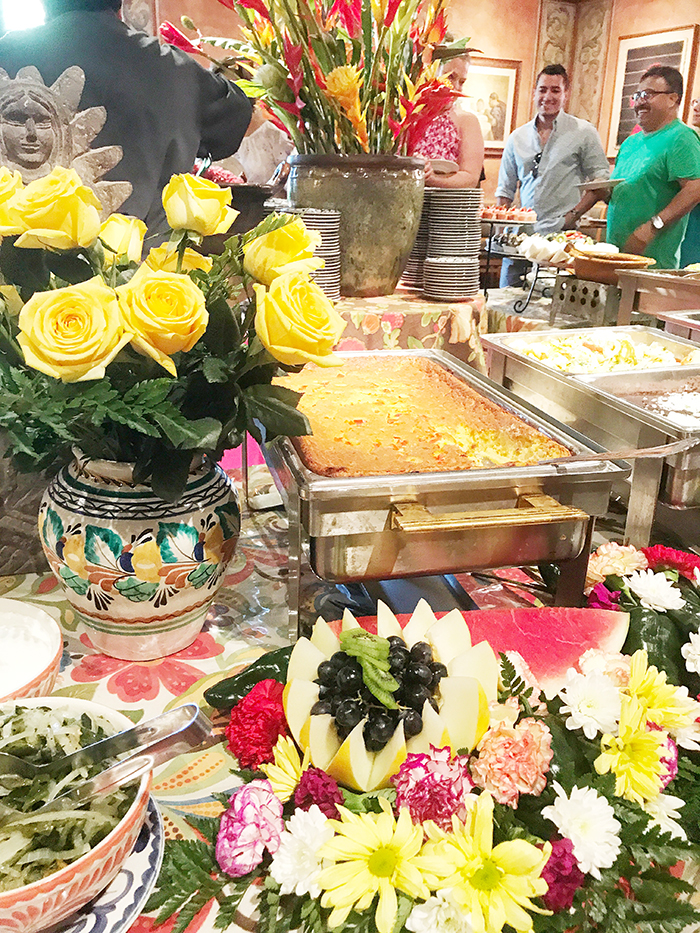 3. Fonda San Miguel- If you want a true taste of Mexico City then get yourself to Fonda San Miguel stat. I don't know why people don't put this place on more lists. The decor is brilliant, the service is excellent and the food is just what you want. Especially the brunch.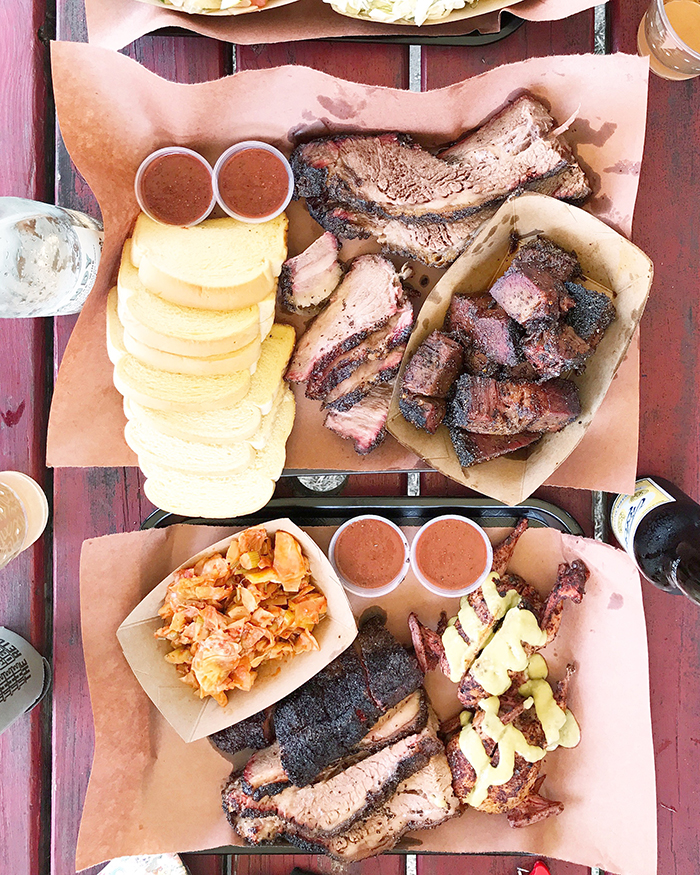 4. LeRoy and Lewis- I have to admit I've never been a huge barbecue fan. It's heavy and meaty and just not my thing. But LeRoy and Lewis has changed my mind. They are combing fresh flavors with thoughtfully sourced meats, super creative sides and desserts that aren't to be missed. Grab your cooler and get ready for some excellent wagyu brisket alongside some crazy things like migas stuffed quail.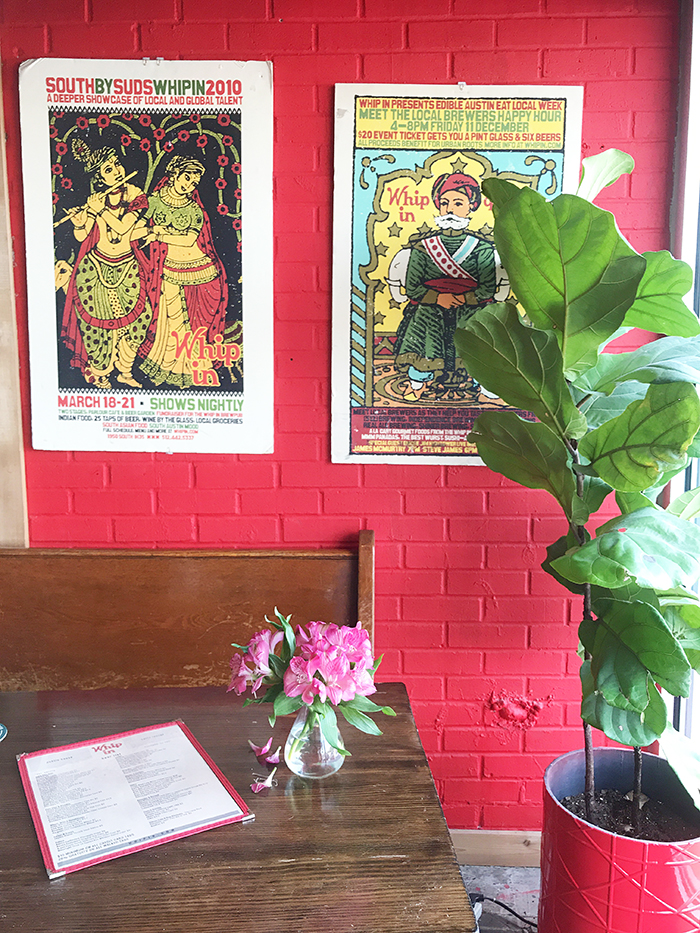 5. Whip- In- This has long been a favorite haunt of mine. I've been living in the '04 for over a decade now and this place, just like their fine wine selection, only gets better with age. I'm a big fan of their saag paneer and craft beers. Meems loves the patio too!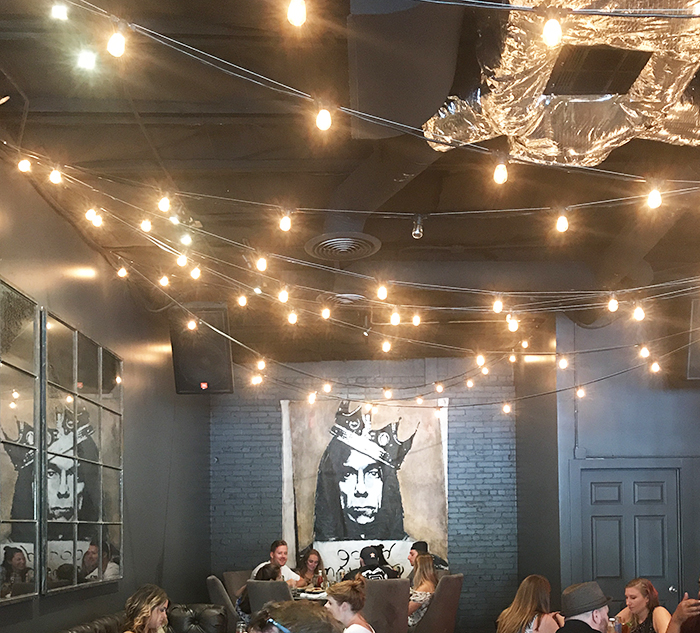 6. Holy Roller- There is a migas stuffed kolache that's topped with queso, do you actually need anymore info? Brunch all day everyday is something this town needed and I love the slight gothic vibe of this place. Waits during Sunday brunch can be long so come early or snag a seat at the bar.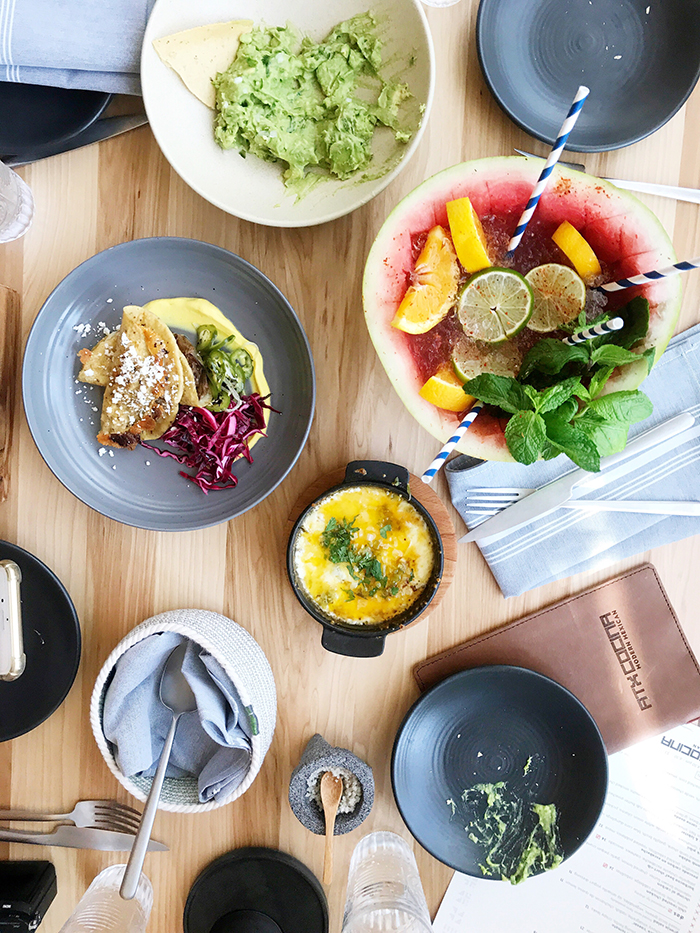 7. ATX Cocina- Just when you thought there wasn't enough tex-mex in this town ATX Cocina pops up. Downtown needed this place. Go for happy hour and get the tacos, queso fundido, guacamole and share a watermelon tiki drink!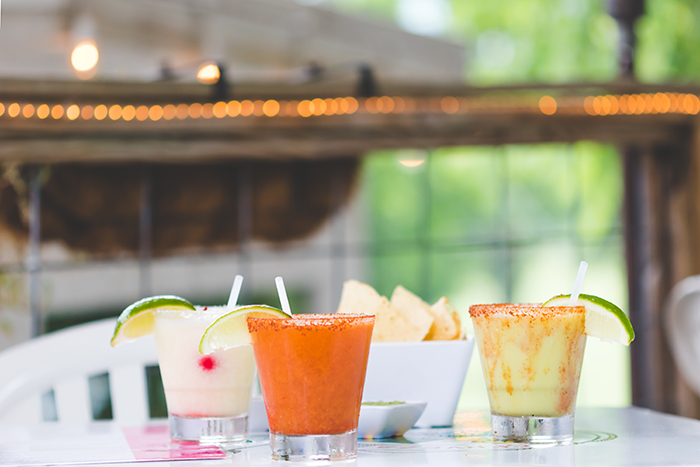 8. El Alma- Quite possibly my favorite patio in Austin! This place is great for margaritas, tacos and oh yea brunch. Chef Alma will be hosting a series of chef-driven pop up dinners this fall, so check their website for details.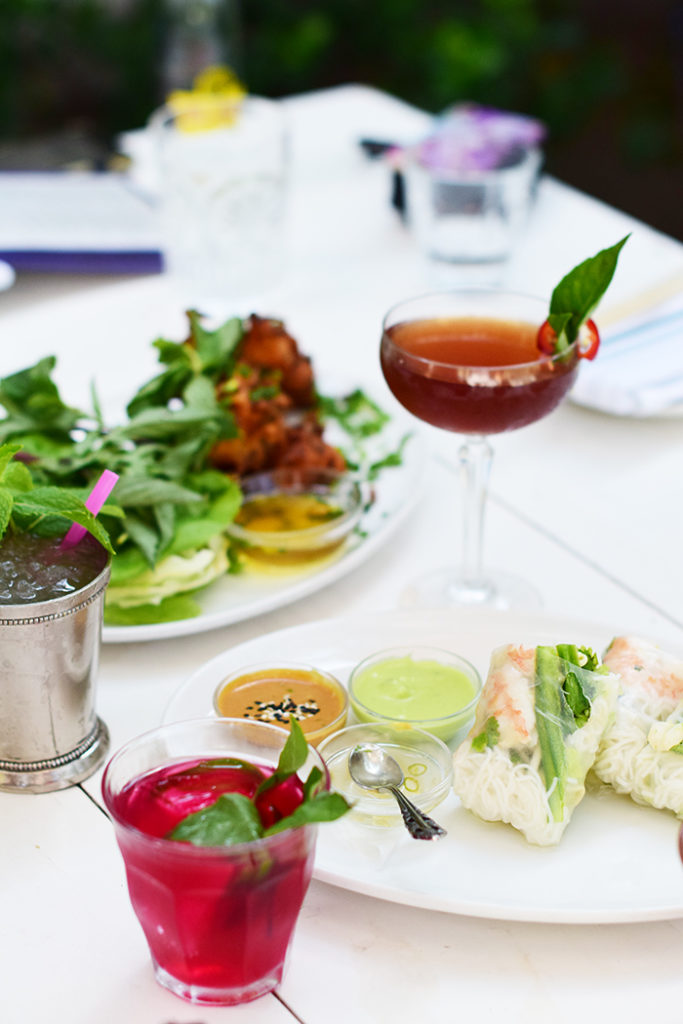 9. Elizabeth Street Cafe- This has long been my favorite restaurant in Austin. It's the number 1 spot I tell people to visit and that hasn't changed in years. That's saying a lot too! Now ESC has their liquor license and a badass happy hour to match.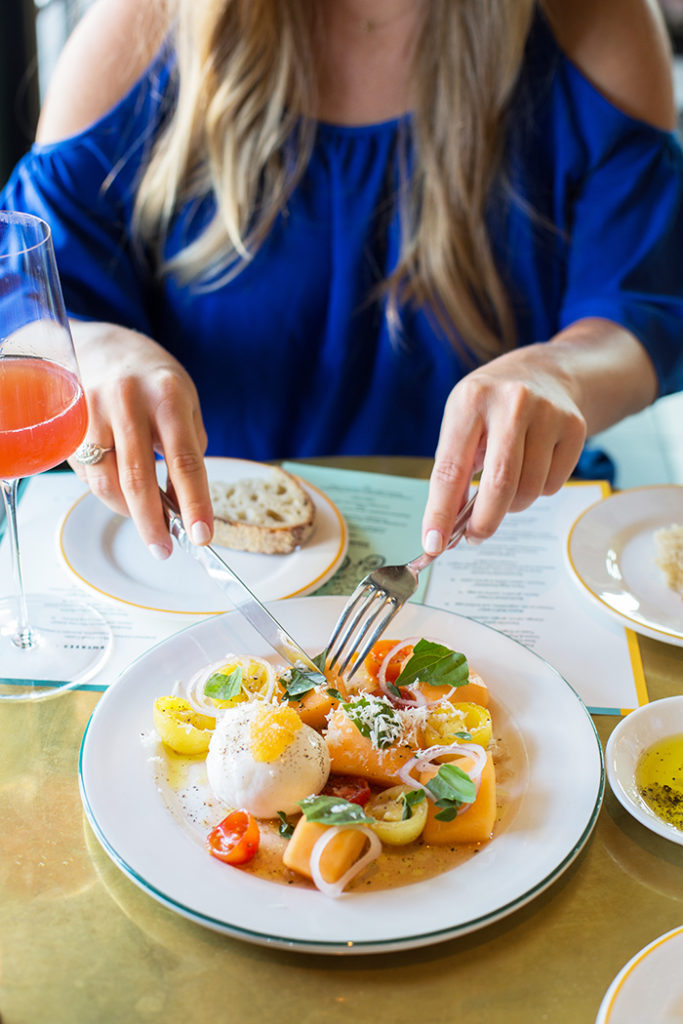 10. June's All Day- I'd venture to say one of the best happy hours in town. Half price on ALL food y'all. That includes the burger, bolognaise and their famous ham sandwich. The wine list is stellar and my favorite is the William Chris Pet-Nat which is only $6 during HH. Get on that.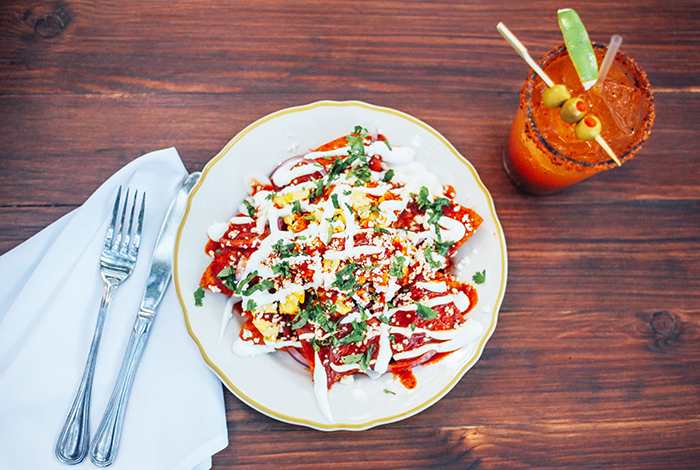 11. Fresa's– It's basically fancy chicken al-carbon but I appreciate when simple dishes are done well! Not to mention their sprawling patio and dangerously delicious margaritas. It's dog-friendly and they just launched a breakfast menu. Rejoice chilaquilas fan!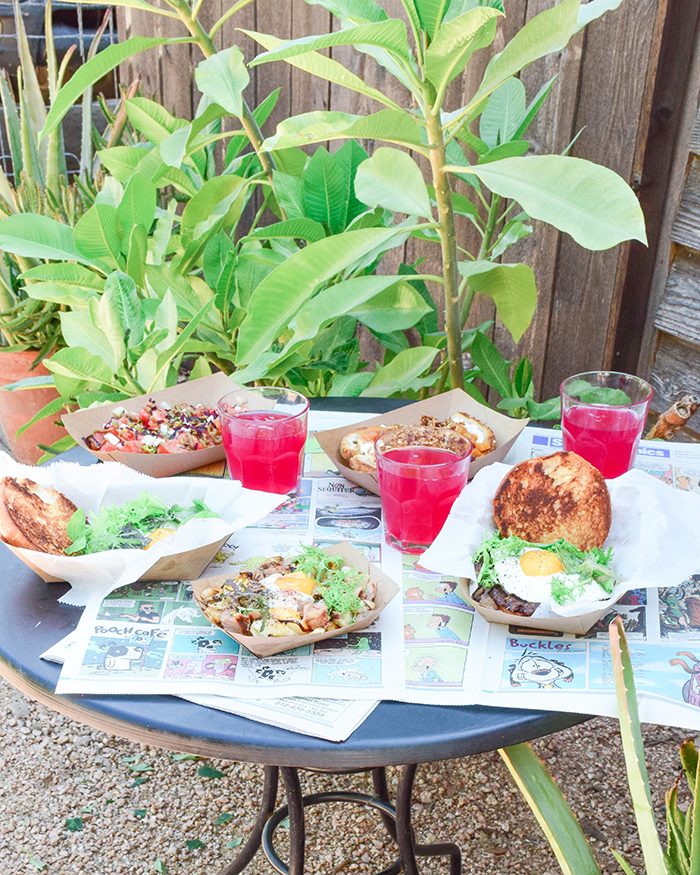 12. Paperboy- Their breakfast sandwiches are my favorite in town! You can find them on East 11th or down at Radio Coffee Beer. Worth waking up for. Note they do run out, so come early.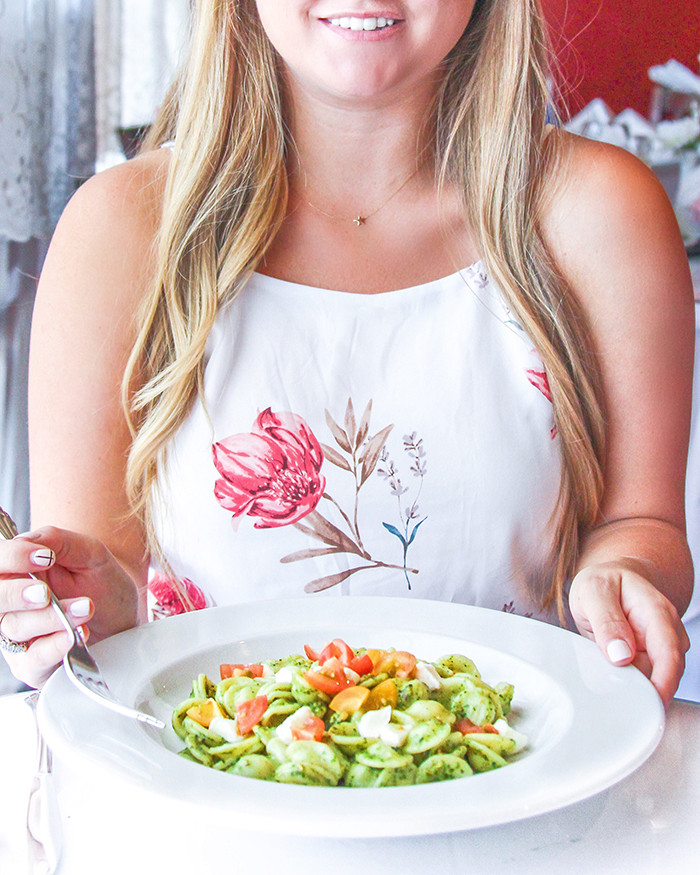 13. Andiamo- Fresh and authentic Italian actually exists in Austin! Their menu changes seasonally. I couldn't get enough of their pesto orecchiette or garlic bread.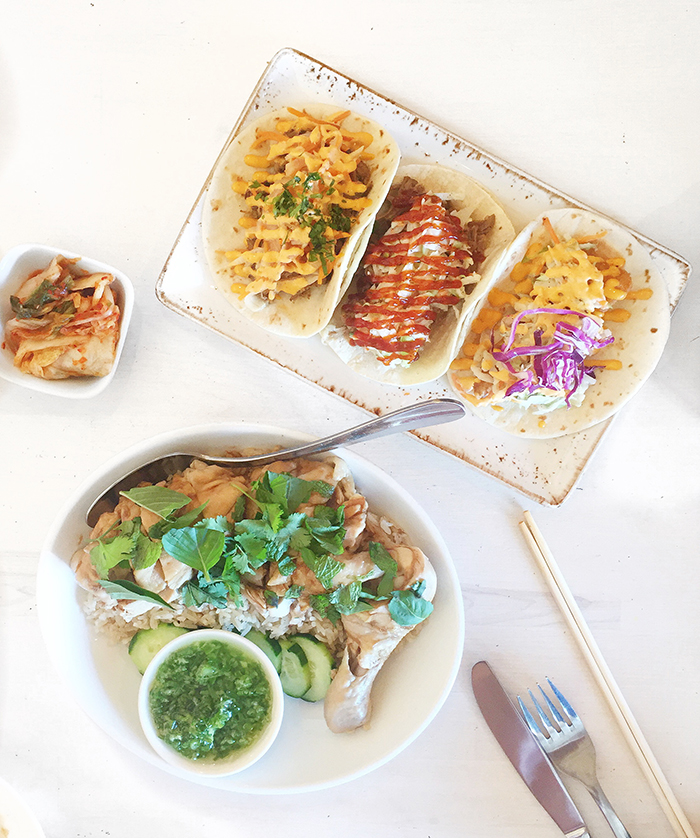 14. Peached Tortilla- You know it's good when they out grow their food truck and stay in business in Austin! They're known for their tacos but this Hanian Cold Chicken dish really rocks my world. They also have ramen on Thursdays!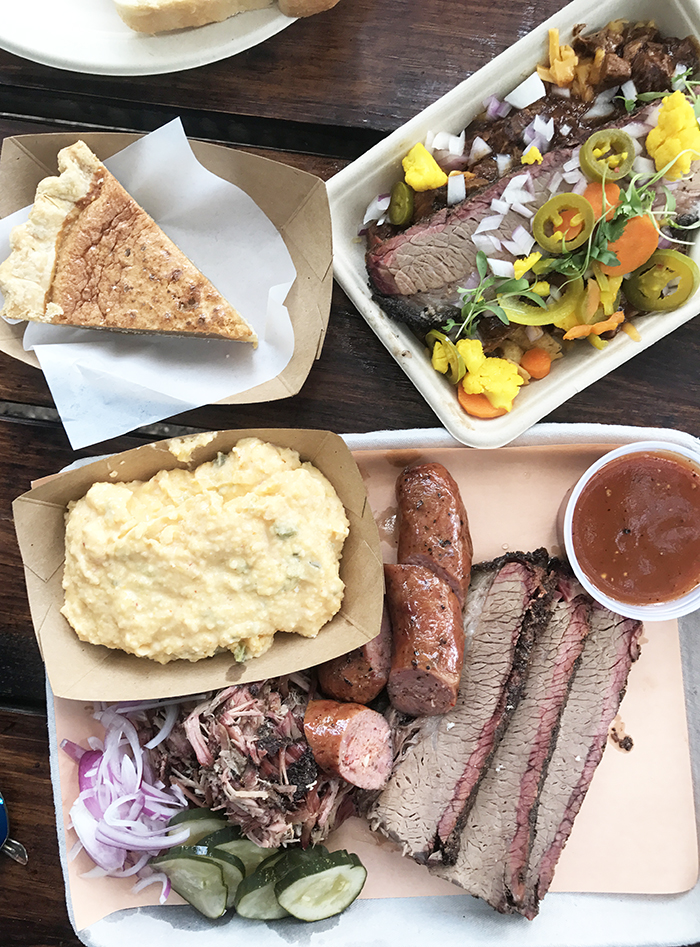 15. Micklethwait Craft Meats- It made the top ten on Texas Monthly's barbecue list but my personal fav is their frito pie! So much flavor! The sausage, green chile cheese grits and desserts are stellar too.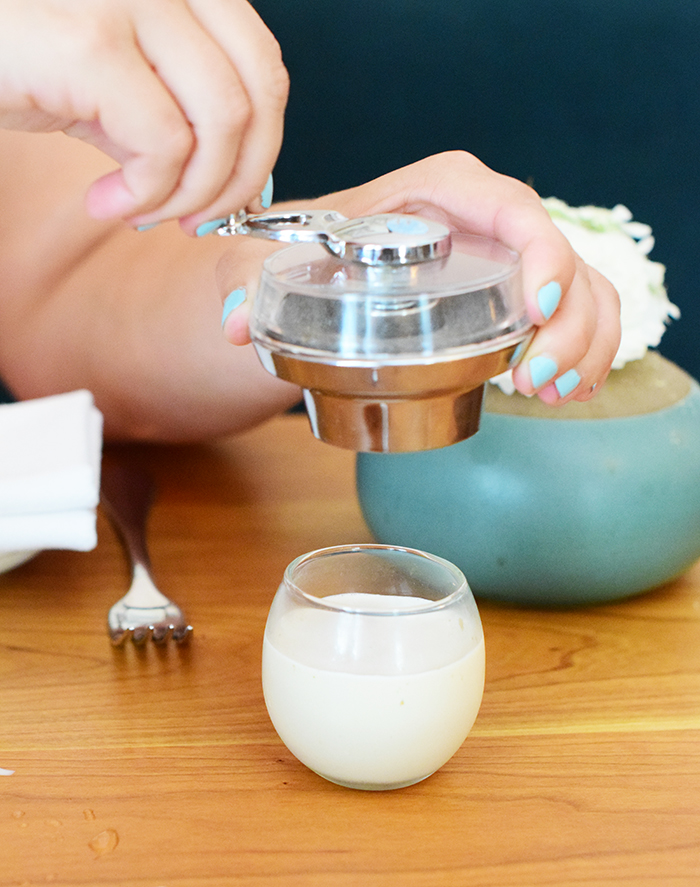 16. Mattie's at Green Pastures- So happy that this place is finally back and it's better than ever. You'll swoon over the gorgeous decor and peacocks but the food is also great too. There is a dog friendly happy hour on the patio and go for brunch and share the famous milk punch with your friends.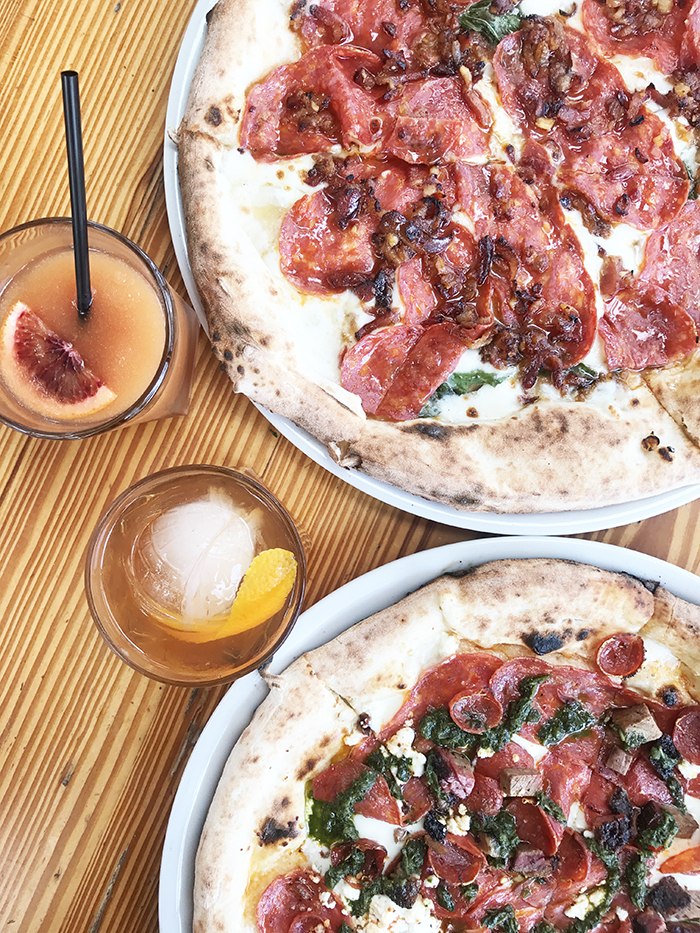 17. Cane Rosso and Cow Tipping Creamery- This pizza is legit. The cocktails are too. They like to have fun here but take their pizza pretty seriously. Order the off- menu Honey Bastard or the seasonal pizza with Valentina's brisket.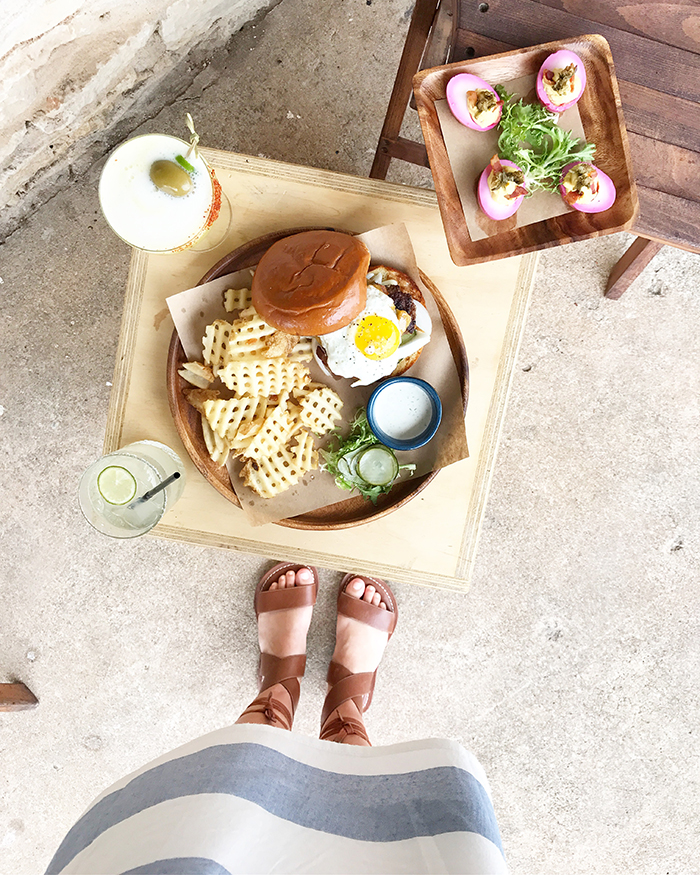 18. Native Hostels- I love how unique this place is. The rooms are incredibly fancy and the place you'll want to host all your girls slumber parties! Not to mention the food and drinks are excellent and open late. Definitely get the loaded waffle fries. You can cozy up here too and work during the day with their great coffee selection or stay until HH for good company and tunes.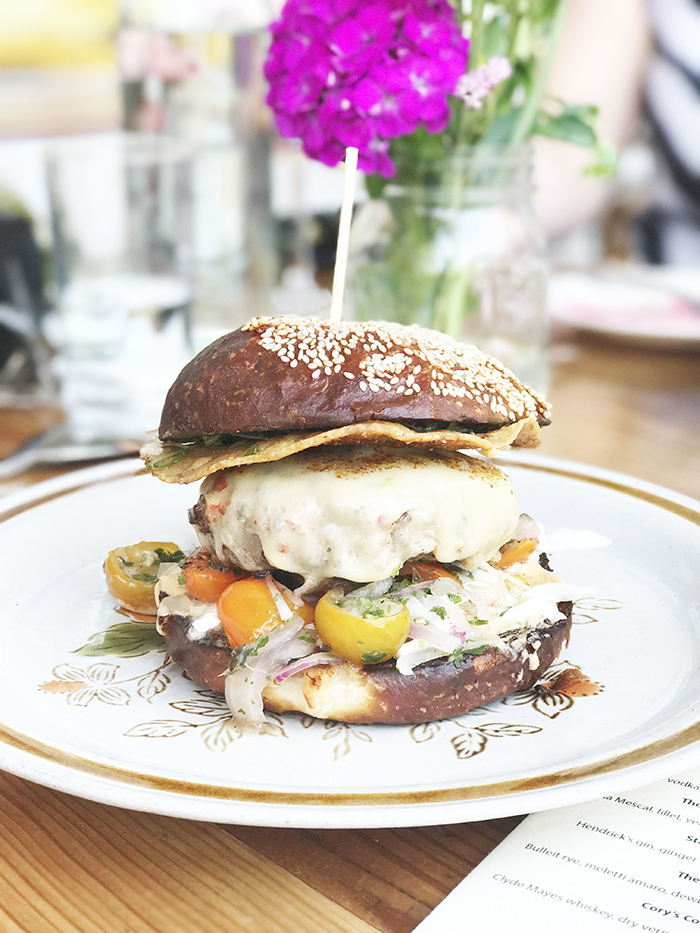 19. Odd Duck– It's on every Austin restaurant list for a reason! My favorite time to go is for lunch though. They have great salads, tacos and I still dream about this burger.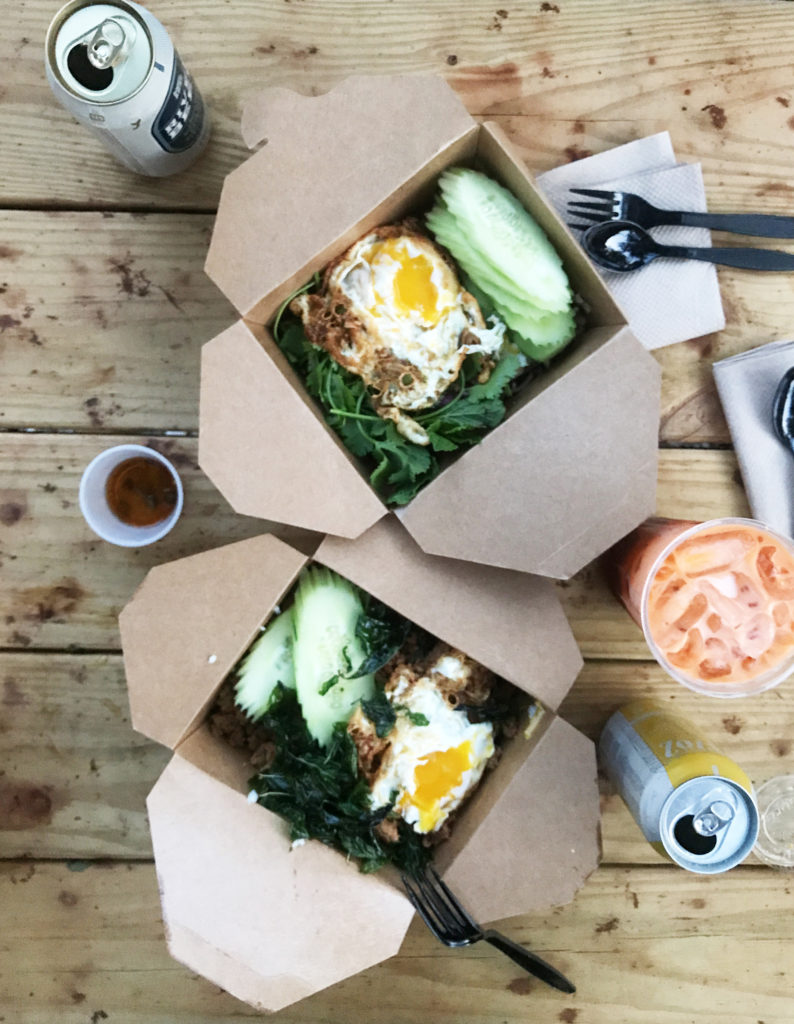 20. Dee Dee- Before we left for Thailand we had to get a taste of the most authentic food we could find! Dee Dee did not disappoint! The food is spicy so be sure to get a Thai Tea and Mango Sticky Rice to cool off with. You can grab a six pack across the street too.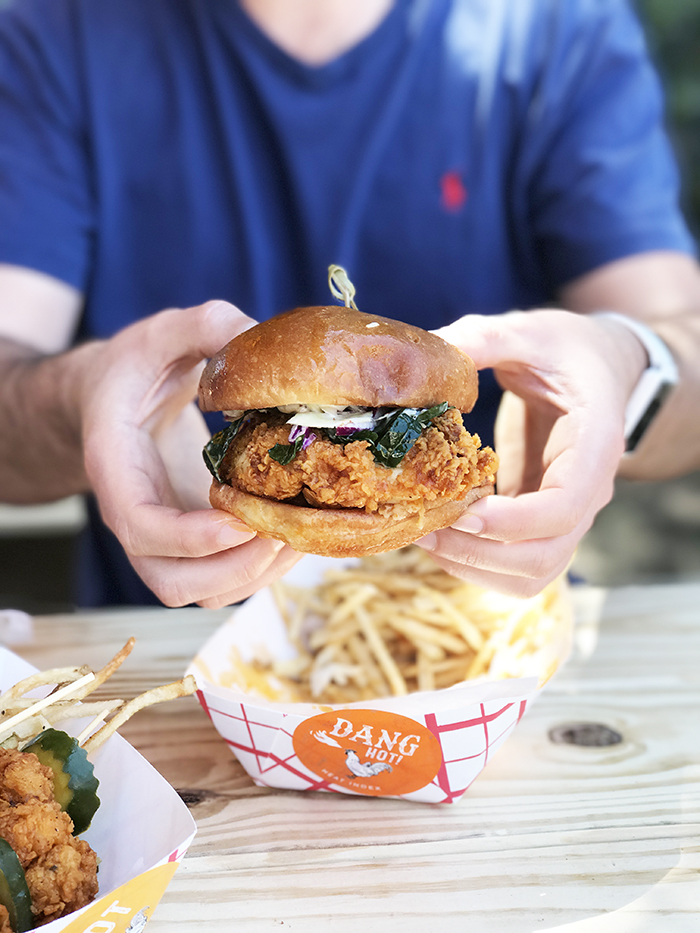 21. Tumble 22- After we left Nashville, I never thought we'd have hot chicken again but Tumble 22 has blessed Austin with their spice! It's not totally traditional hot chicken but I love their sandwiches and fries. It might be the only thing that would get me on West 6th street on a weekend.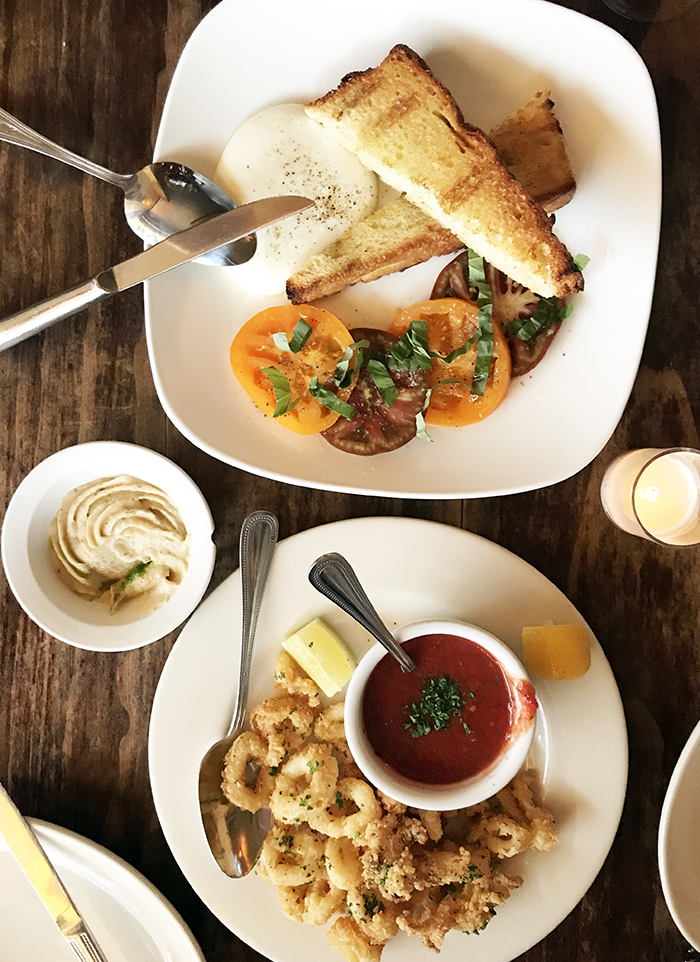 22. Vespaio- I love Vespaio. It's classic Italian and an Austin institution. I go for the cacio e pepe and BMW likes their meatballs. It's always busy but we always seem to be able to grab a table too which I love.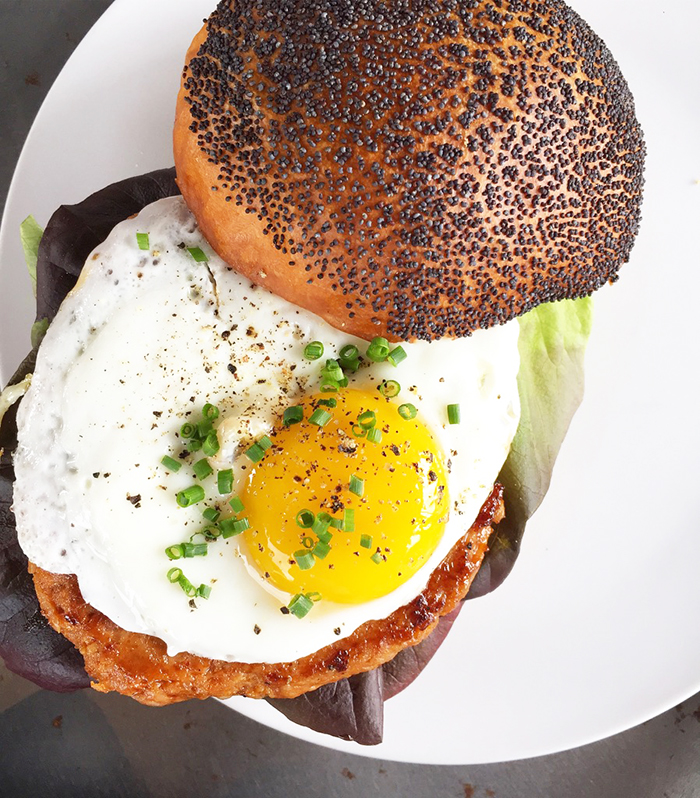 23. Juniper- I've only been for brunch but if that is any indication then you'll want to get dinner here too! The steak and eggs were impressive for brunch.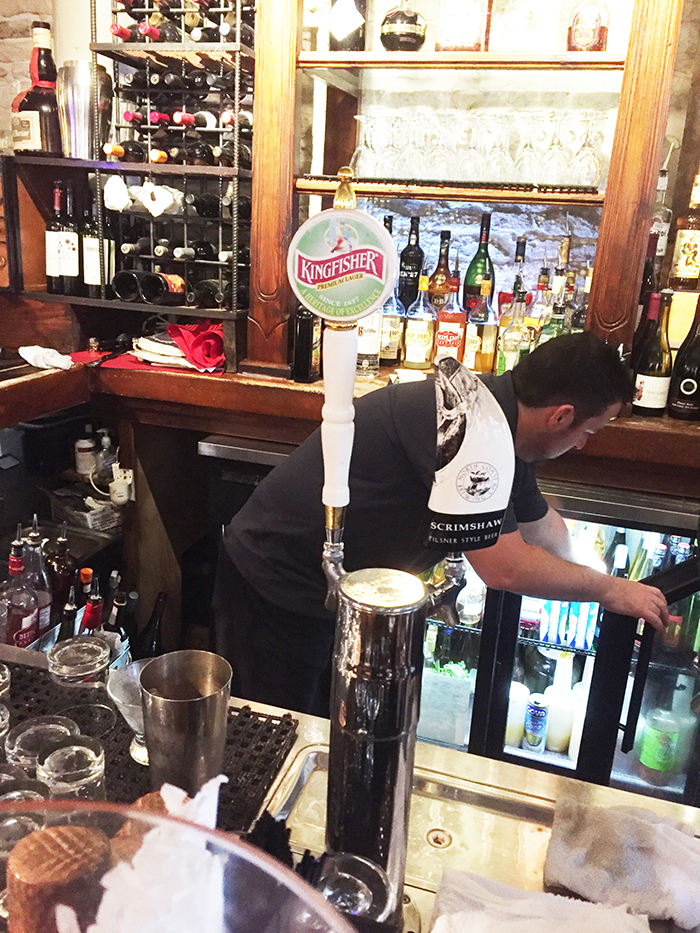 24. Clay Pit- We mostly order take out from Clay Pit. They have our favorite Tikka Masala in town. It's usually on a Sunday night when we are ready to curl up on the couch with some Netflix. We did make it out to the actual restaurant one night and were pleasantly surprised to find a traditional Indian beer on draft!
25. Emmer & Rye- I wish I could give each of you a little bit of this heavenly cacio e pepe. Sorry if there's a theme here but it's one of my favorite dishes of all time. Everything Emmer & Rye does is right. Order all the pasta dishes your stomach can handle and you won't be disappointed.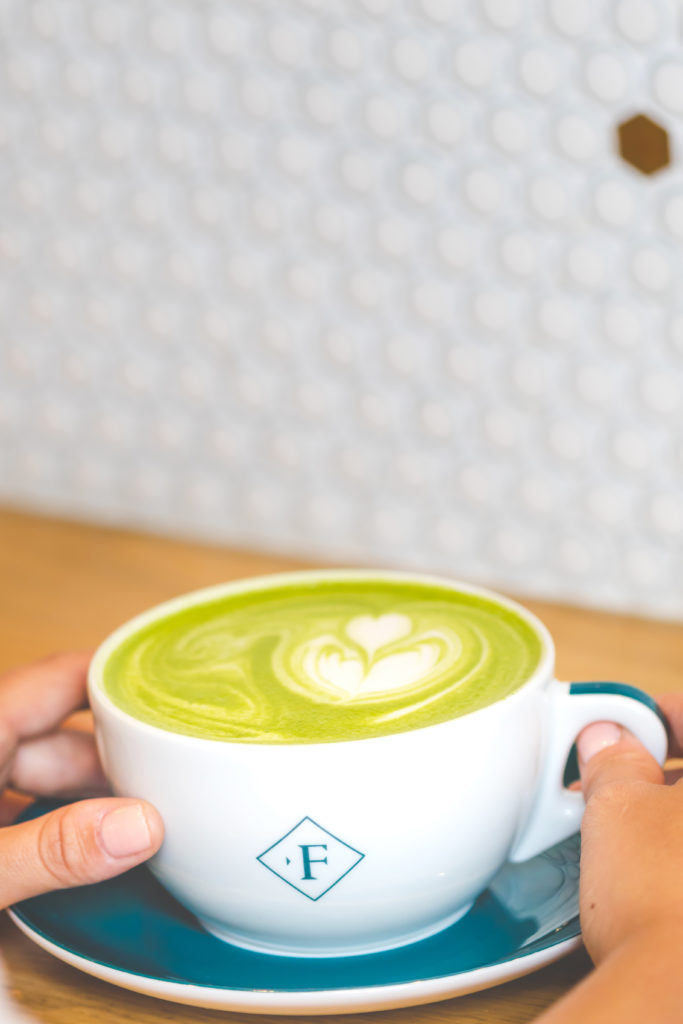 26. Forthright Cafe- I love Forthright for their coffee, matcha lattes and golden milk. They have breakfast tacos, brunch and a great lunch menu. The perfect place for working lunches. Now that it's cooler you can spill out on the patio.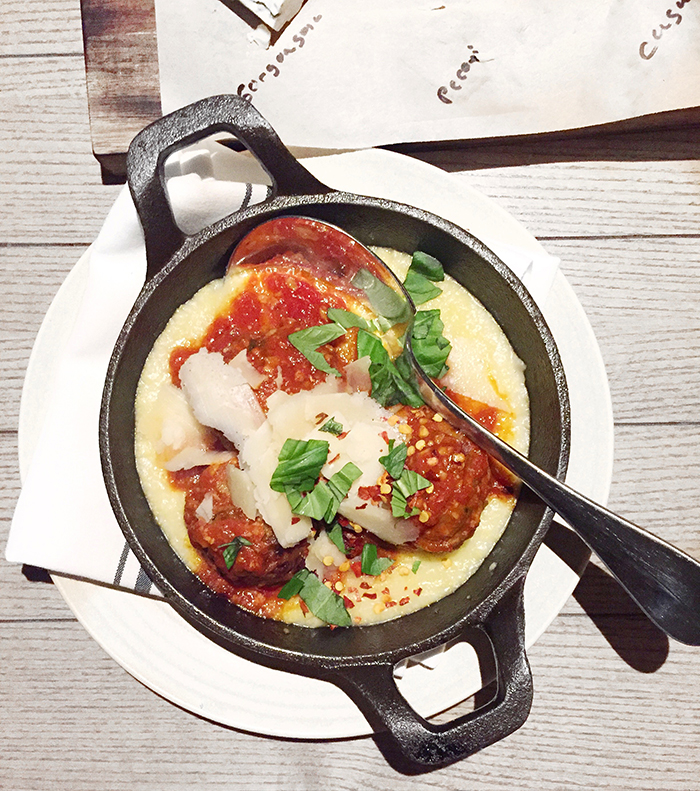 27. Red Ash- It's spendy but it's worth it. Don't skip on the meatballs or burrata. If you can, grab a seat at the bar during HH, not the bar area, the actual bar or the HH isn't valid.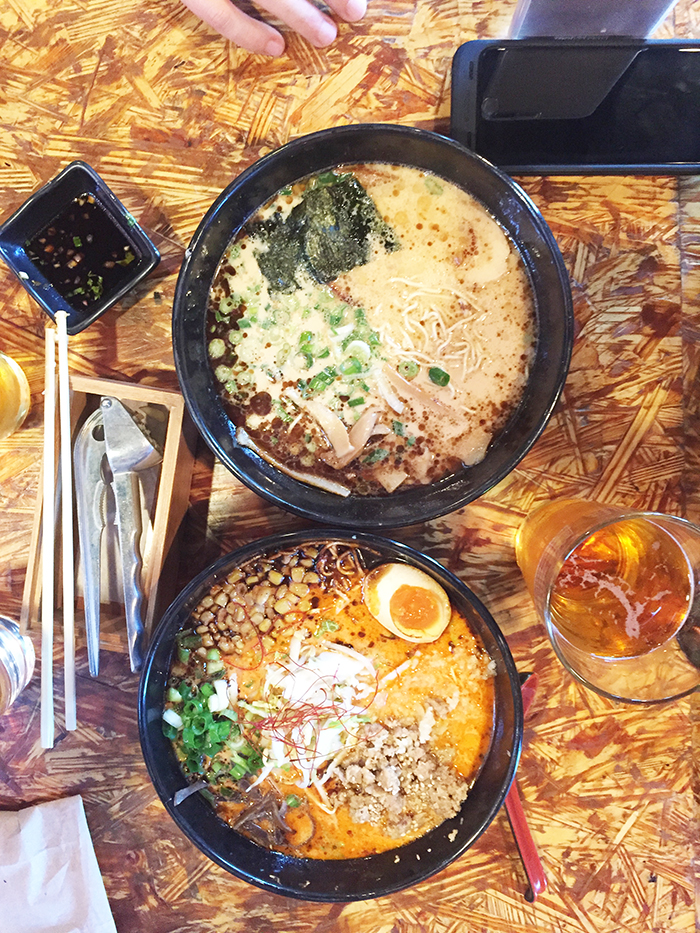 28. Ramen Tatsu-Ya- When this place opened I never dreamed I could eat a steaming hot bowl of spicy noodles in 105 degree heat but then I fell in love. Oh the things we do for love. Now that it's cooler, I'll probably be kicking my love affair up a few more notches. I always go for the Miso Spicy and play around with the add ins.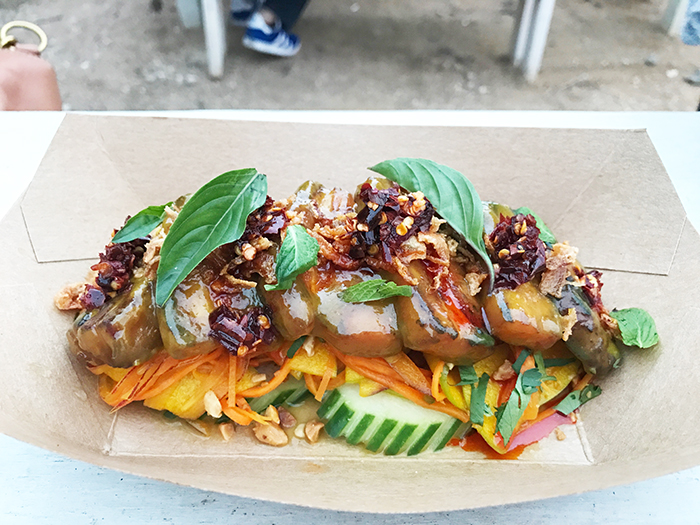 29. Soursop- Creative and funky spins on Asian street food are just what we need to curb my cravings when we come home. PS- they have tom kha soup dumplings. Make sure to check their schedule though because they're only served on certain days.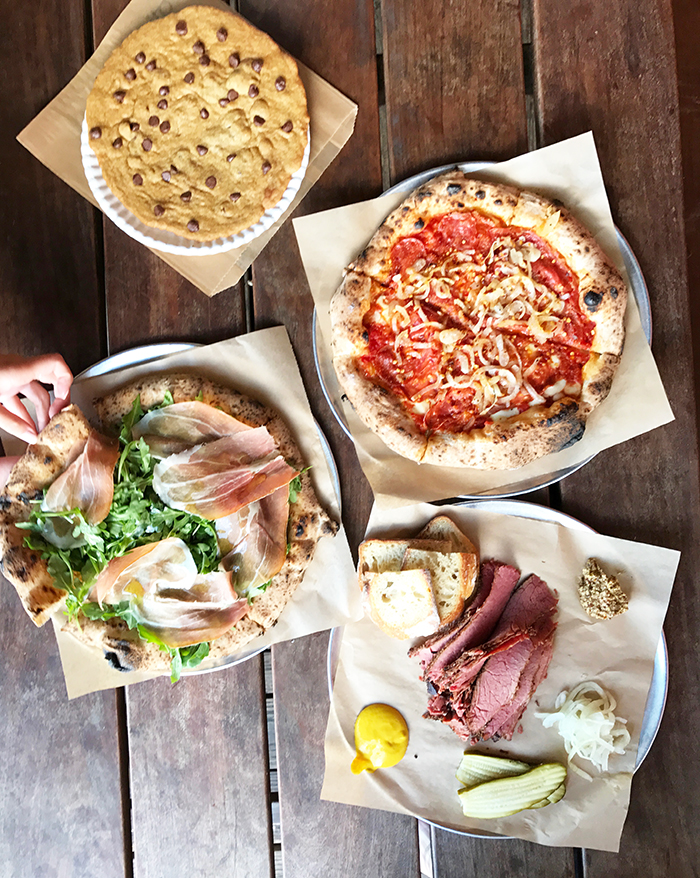 30. Pieous- Totally worth the drive, which without traffic isn't actually that far at all! Their pizza crusts are perfectly chewy and make sure to get a dessert and kouign amann too.
Did your favorite spots make the list? Did I miss any? Tell me in the comments!