This Spiked Cherry Lemonade is made with fresh cherries and perfect for a pitcher for sharing!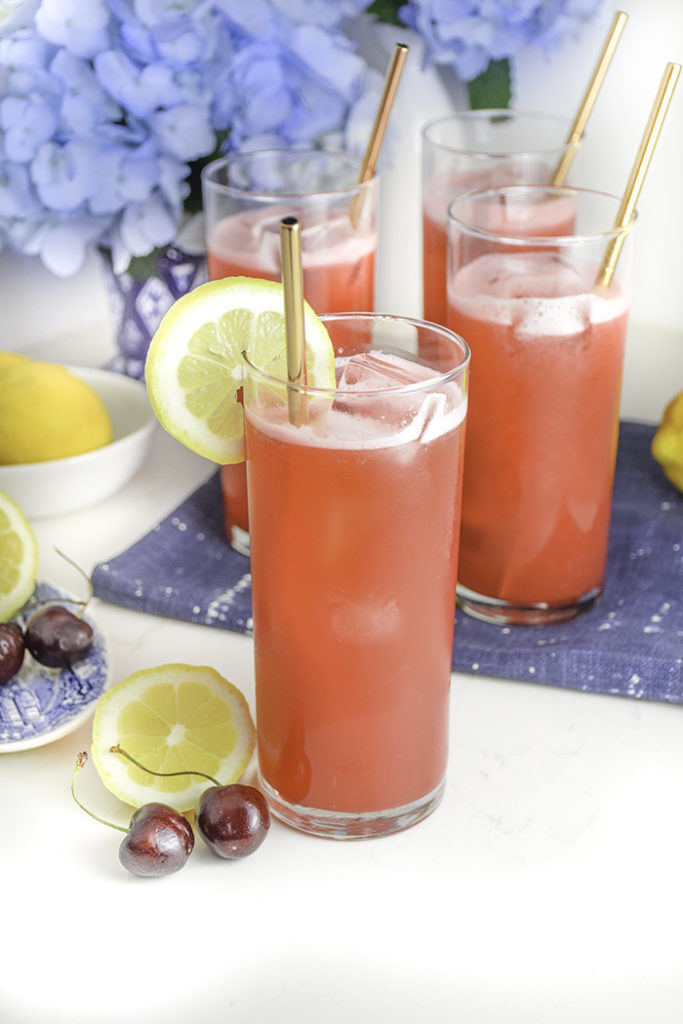 Summertime is perfect for pitcher cocktails and chilling out with friends! We made this Spiked Cherry Lemonade a few nights ago for game night at our place and this was a hit! This is an old recipe that I revived, I typically would make my pitcher cocktails with the alcohol, but this recipe is great without it too. These days we have lots of friends that are staying on the wagon for lots of reasons, so I made this fresh cherry lemonade without alcohol and set the vodka out so people could spike their own glass if they wanted!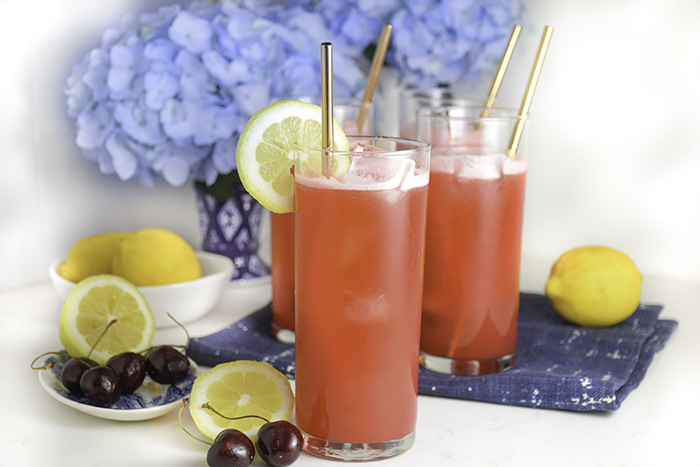 Fresh Cherry Lemonade
Fresh cherries are definitely the key to getting this recipe right. The fresh cherries have the perfect balance of sweet and tart, just like the lemonade, plus they are responsible for this gorgeous color! You only need about a cup of cherries, so it doesn't take too long to pit them. Then you'll make a quick cherry mixture. You can use it all if you're making this Spiked Cherry Lemonade as a batch or pitcher cocktail or just use a teaspoon in a single cocktail and save the rest in the fridge for later!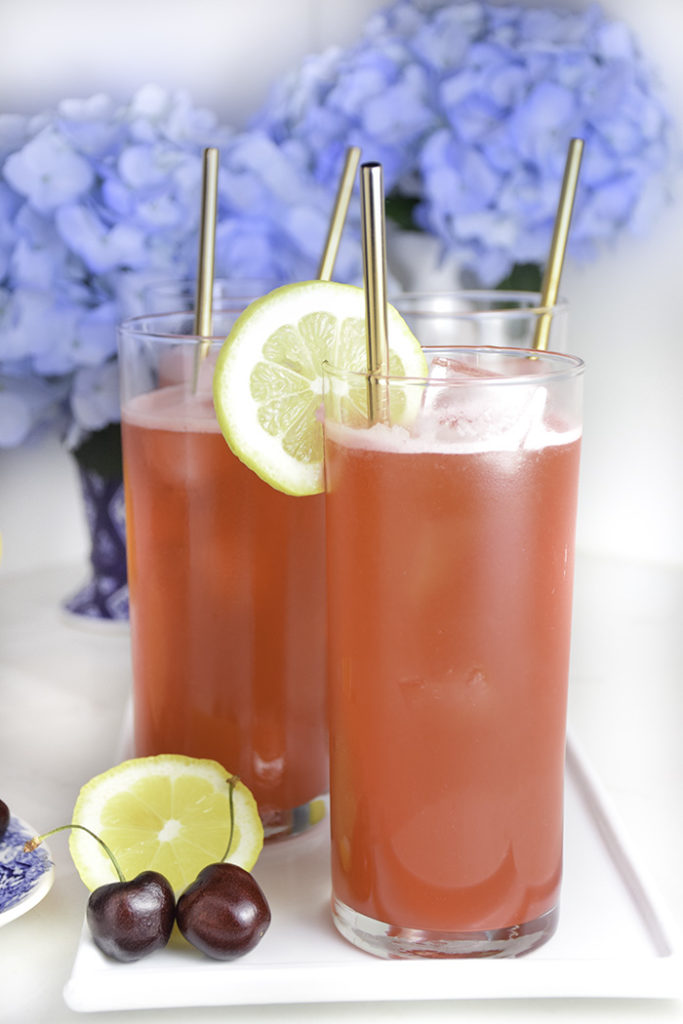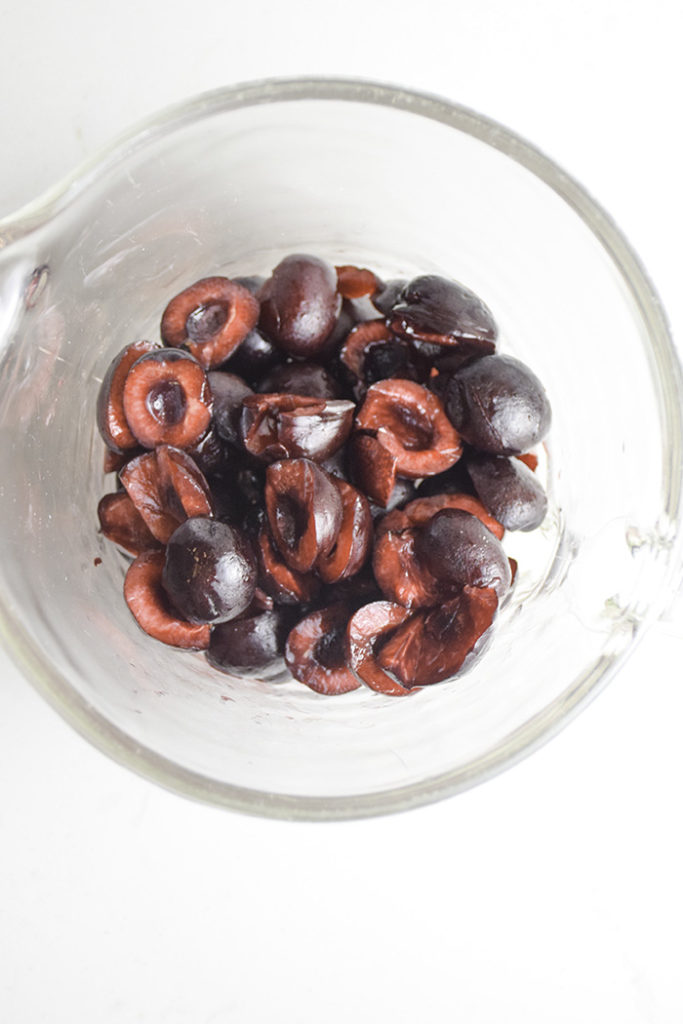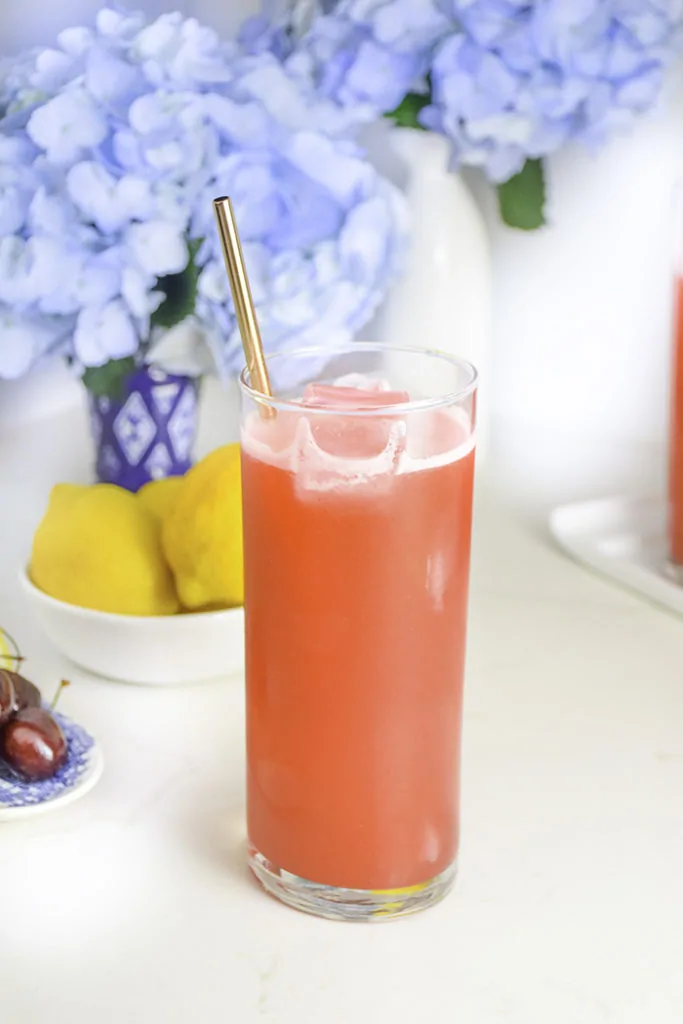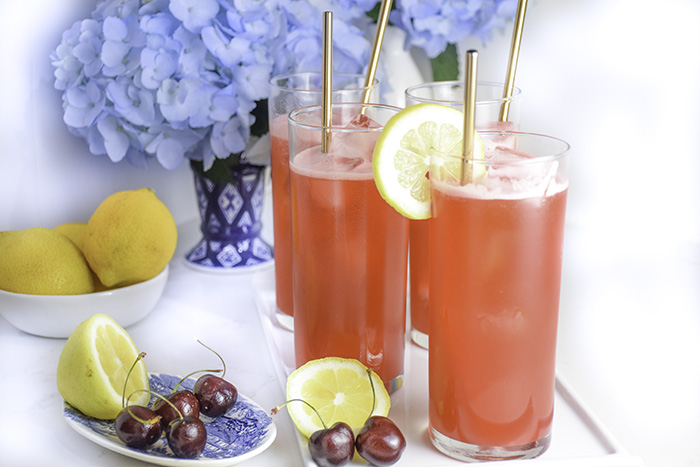 You can spike this cherry lemonade with vodka or add a fun fizz with sparkling water! It's great just as is too, which is how I served it the other night. I wanted to give y'all lots of options to make this just how ya like it!
Pro-Tip: You can totally use pre-made lemonade for this recipe. Choose whatever bottled kind you like or pick up some that fresh squeezed from the produce section at the grocery. The key is making the fresh cherry juice, so save your energy for that!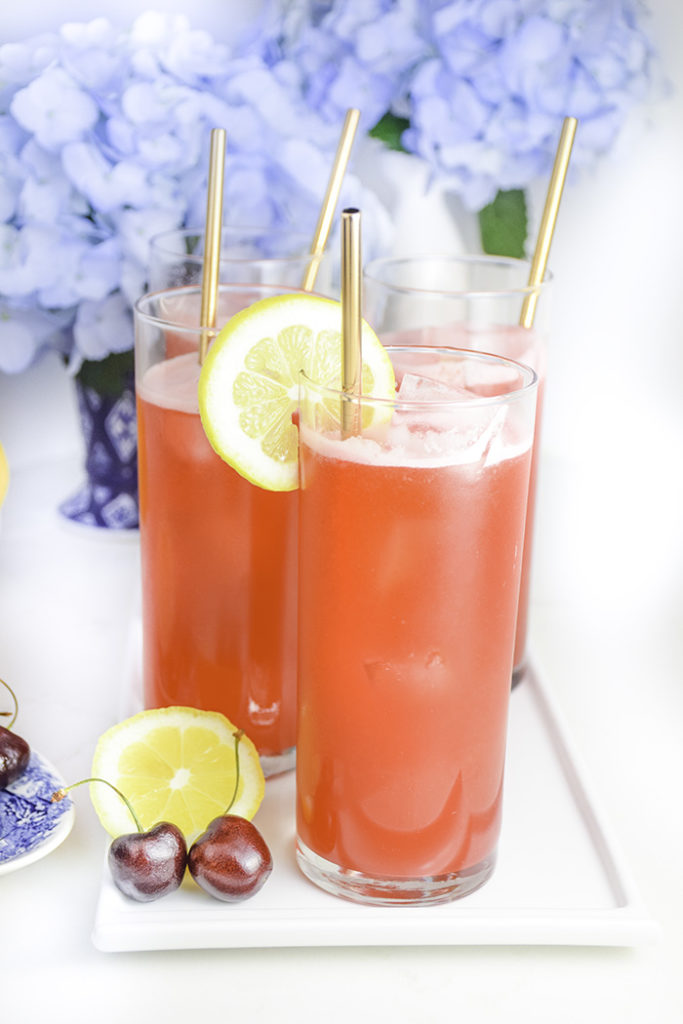 Spiked Cherry Lemonade
Makes 8-10 servings
Ingredients: 
1 cup fresh cherries, pitted
1 tablespoon sugar
1 liter of lemonade
Optional: 1/2 cup vodka and 1/2 cup Topo Chico or other sparkling water
Fresh lemon slices and cherries for garnish
Directions: 
Begin by pitting the cherries. Then add cherries and sugar to small pot. Bring cherries to a simmer then stir frequently until softened, about 5 minutes. Make sure not to let sugar burn.
Put cherry mixture into high-powered blender or food processor and process until very smooth, about 1 minute. Strain juice through fine mesh sieve or cheese cloth and set aside.
Combine cherry juice with lemonade and vodka or sparkling water, if using, and stir together until well mixed.
Serve over ice and garnish with lemon slices and cherries! You can add a vodka floater if you're looking for a boozier option!