This is my list of The Best Easy Weeknight Meals! These recipes are easy, delicious and great for the whole family!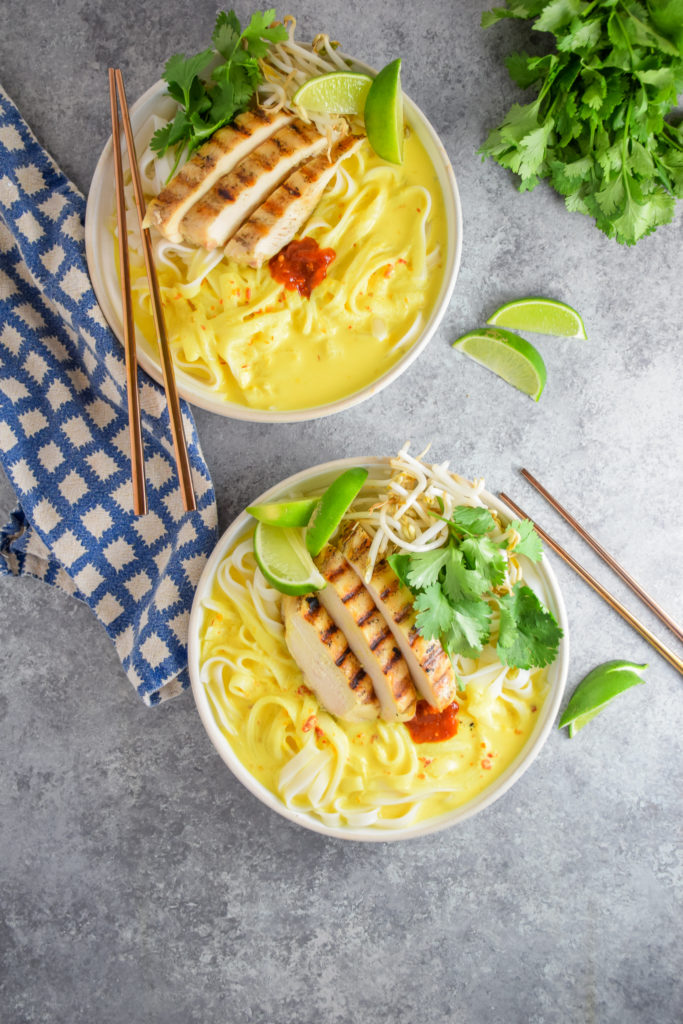 One thing I am always on the search for is a quick, easy and delicious weeknight meal! Sometimes I want something healthy for dinner but many nights I am looking for something easy and delicious. That is why I decided to put this list together. Honestly, it's a little bit selfish  but then I figured you all might be looking for the same thing! Save or pin this post and then refer back to it whenever you are meal planning!
This post contains affiliate links. If you purchase a product through these links I may earn a few pennies. Thanks for keeping this free blog going!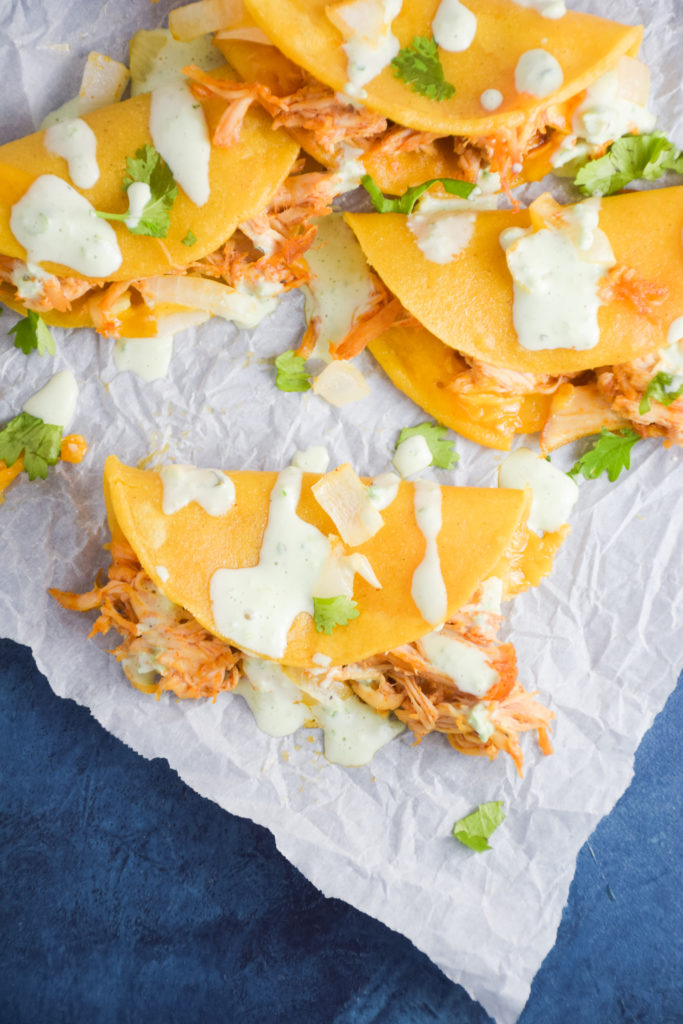 The Best Easy Weeknight Meals
I've always thought that meals can be both delicious and simple to make. That has been one thing throughout the life of my blog that I have held onto. Food should taste good. It should be pleasurable. Then it can be easy and quick, or light and healthy, or whatever. But first and foremost it should always be delicious!
I rounded up these easy weeknight meals for those nights when we are racking our brains trying to figure out dinner. I love when I can hand off a list to BMW and say, "Ok, I'm doing bath time and feeding the baby, you make something off this list." All these meals are easy enough for the most novice cook and they come together quickly because we are all working extra these days and I want dinner to feel less like a chore.
Tell me in the comments which of these you think will be your favorite!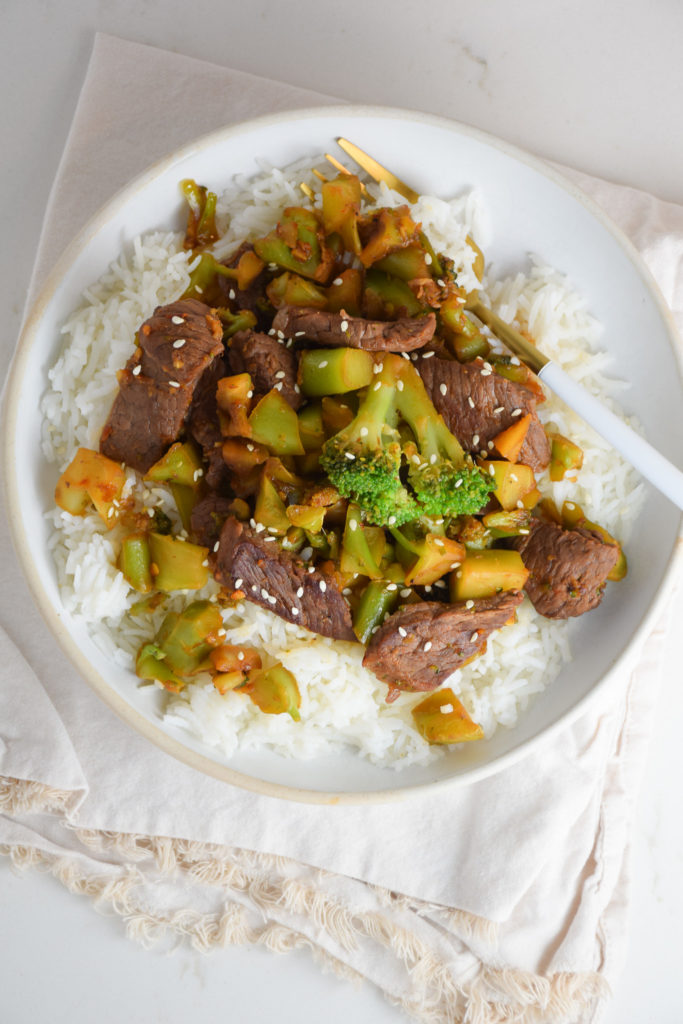 Better Than Takeout Broccoli Beef– One thing Austin is lacking is great Chinese takeout. So this Broccoli and Beef is our answer to that American Chinese favorite! Super simple and so delicious!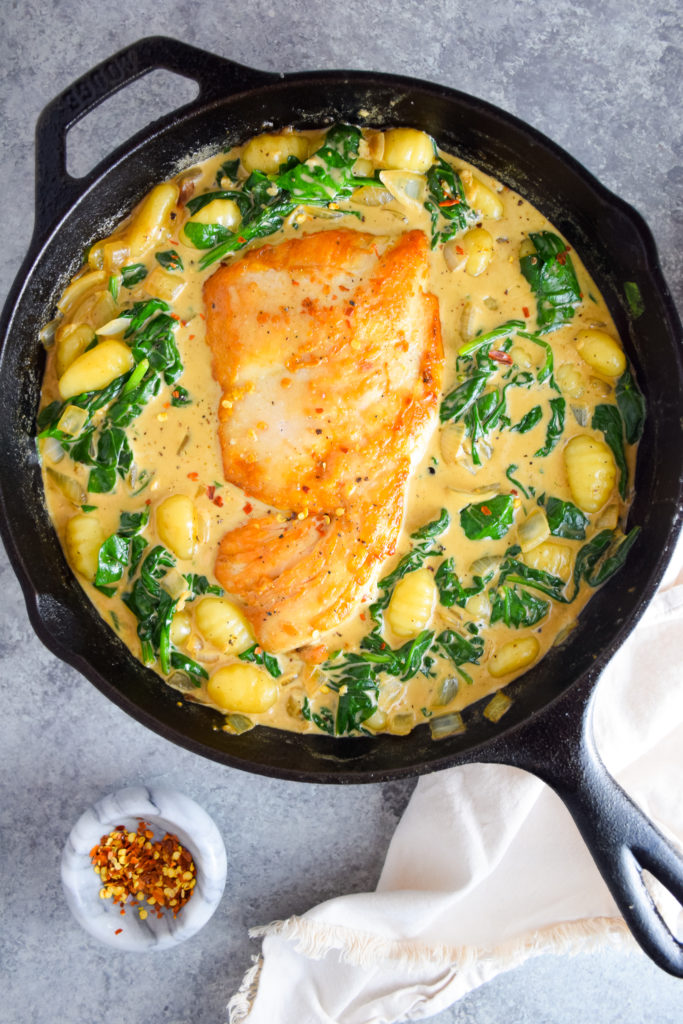 2. Chicken Gnocchi Florentine– Gnocchi forever, please! There is something about those pillowy potato bites that make dinner feel so luxurious. Not to mention they cook up in less than 5 minutes so this recipe takes than 30 minutes start to finish!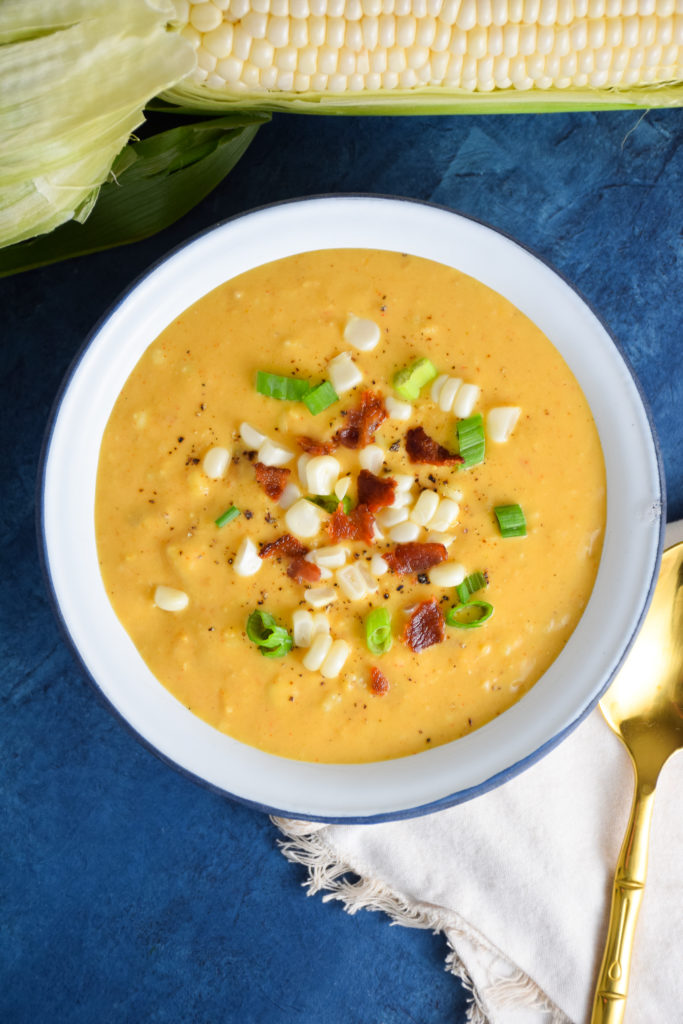 3. Chunky Corn Chowder with Sweet Corn and Bacon– I never thought I was much of a chowder person until we went to Boston and then my mind was changed. Now, I like to make all the chowders and this chunky sweet corn version is so good!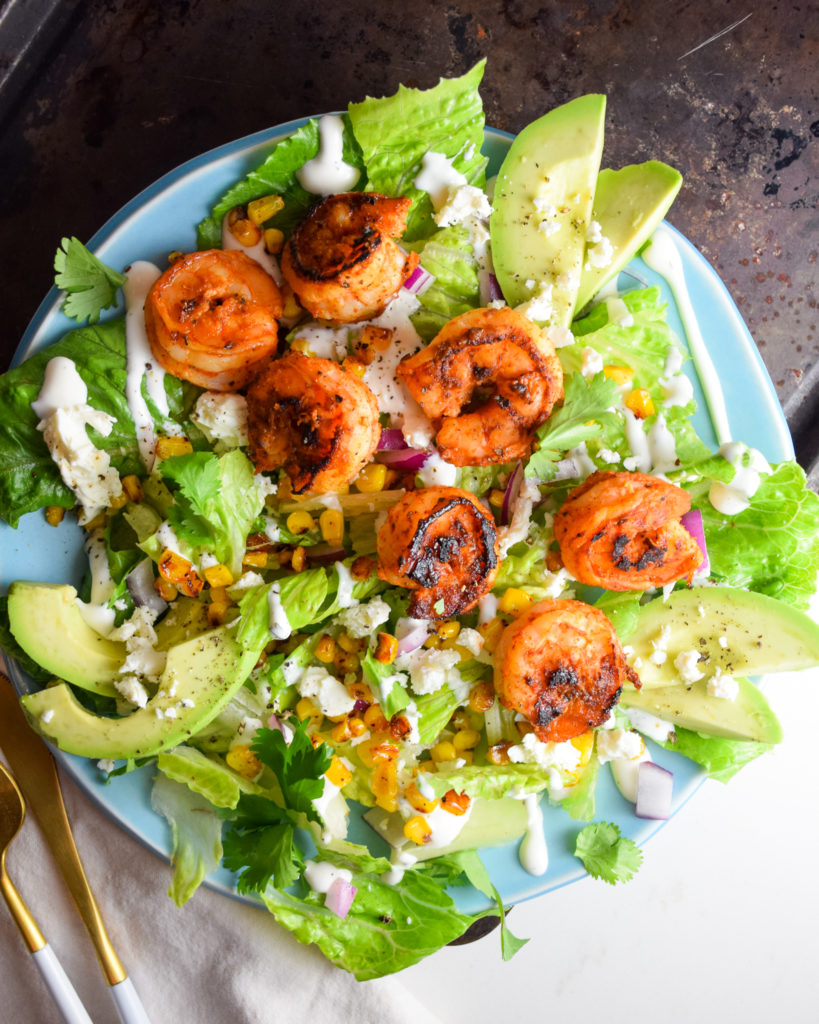 4. Blackened Shrimp Salad with Corn and Avocado– One reason I love cooking with shrimp is because they cook so quickly! They make adding protein to a weeknight meal a snap. We love this quick and filling salad any night of the week.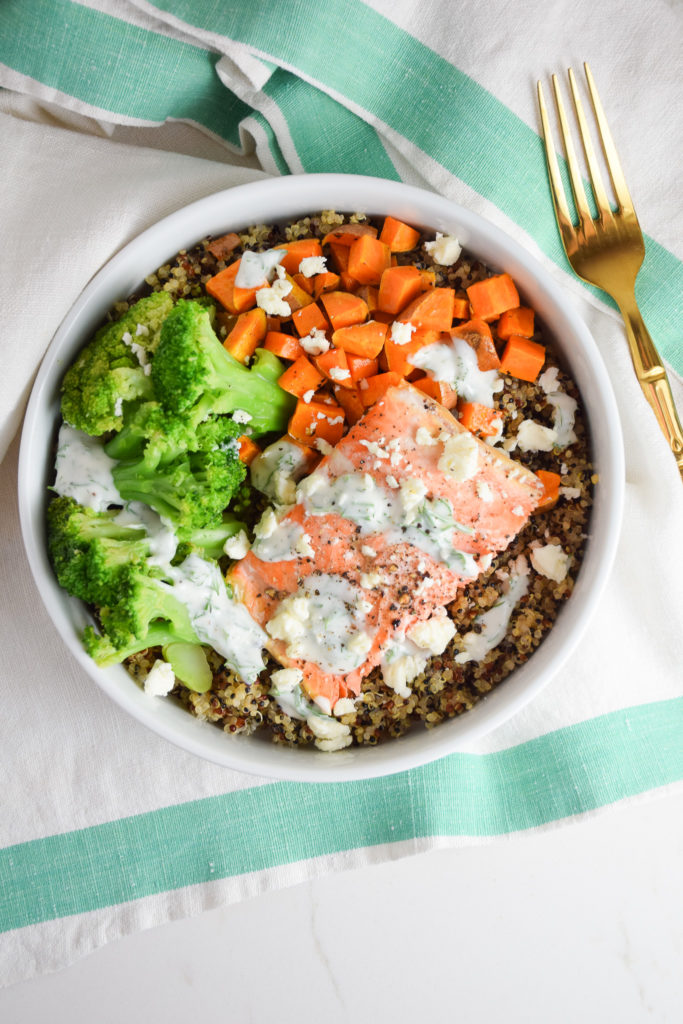 5. Roasted Salmon Quinoa Bowls with Lemony Dill Sauce– Whenever I feel like I am need extra nutrition in my life I reach for these bowls! They are packed with all the good for you things like wild caught salmon, quinoa and broccoli.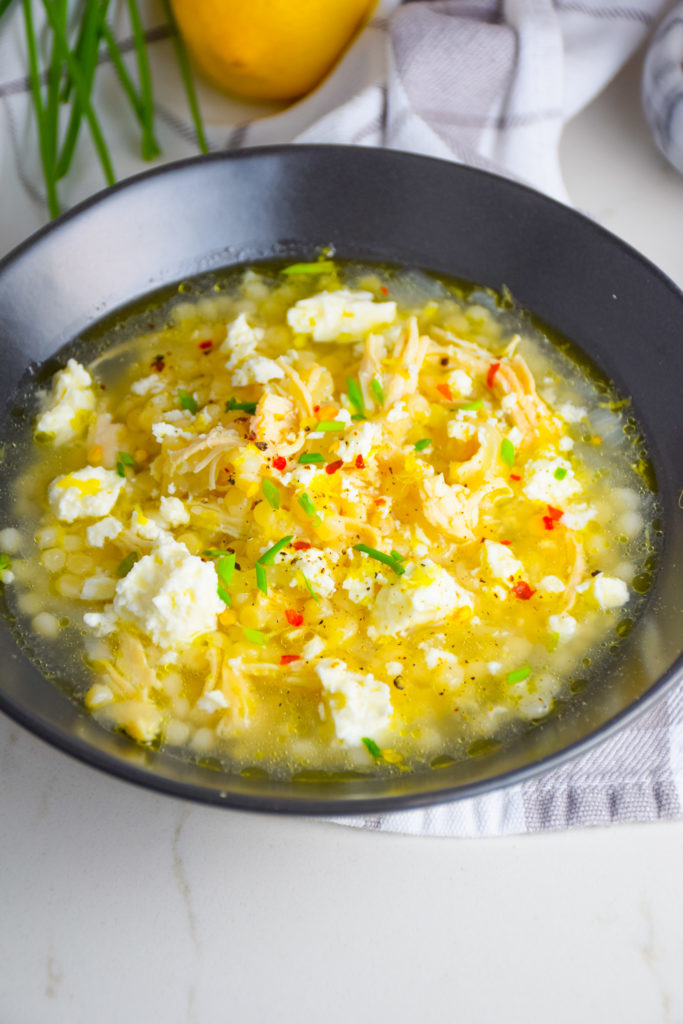 6. Lemon Chicken Couscous Soup– BMW and I can always agree on this soup! It's perfect anytime of year and despite it's surprisingly short ingredient list it packs a ton of flavor. Don't skip the feta!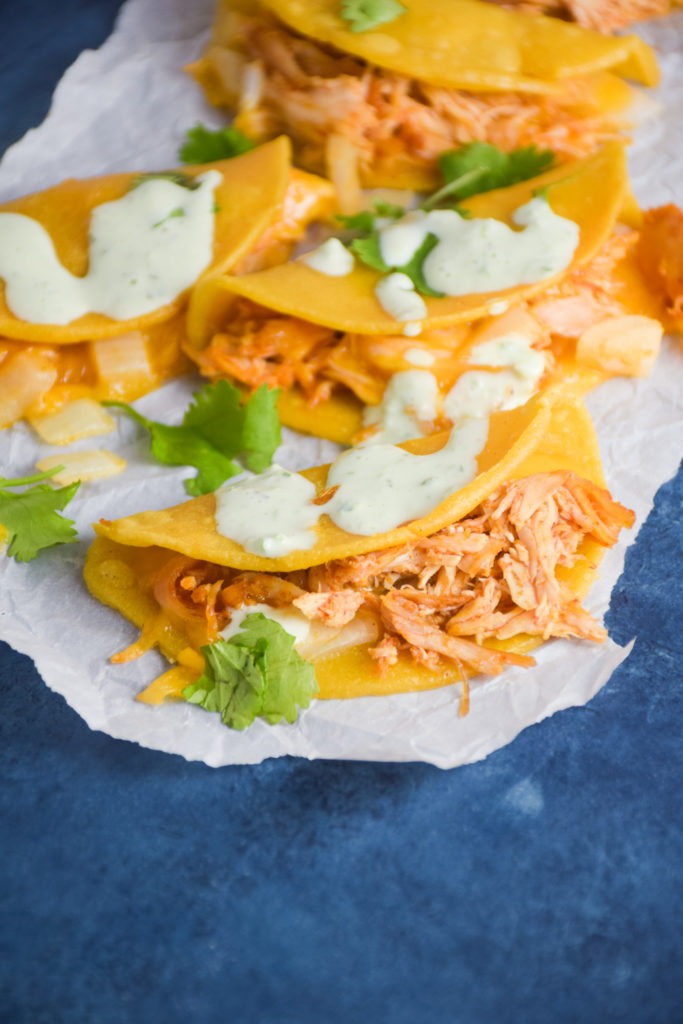 7. Mini Baked Chicken Street Tacos with Poblano Ranch– Tacos but make it mini! These little tacos are so, so good! They remind me of the all the street tacos we ate during our time in Mexico City. All tacos need sauce so be sure and make that poblano ranch!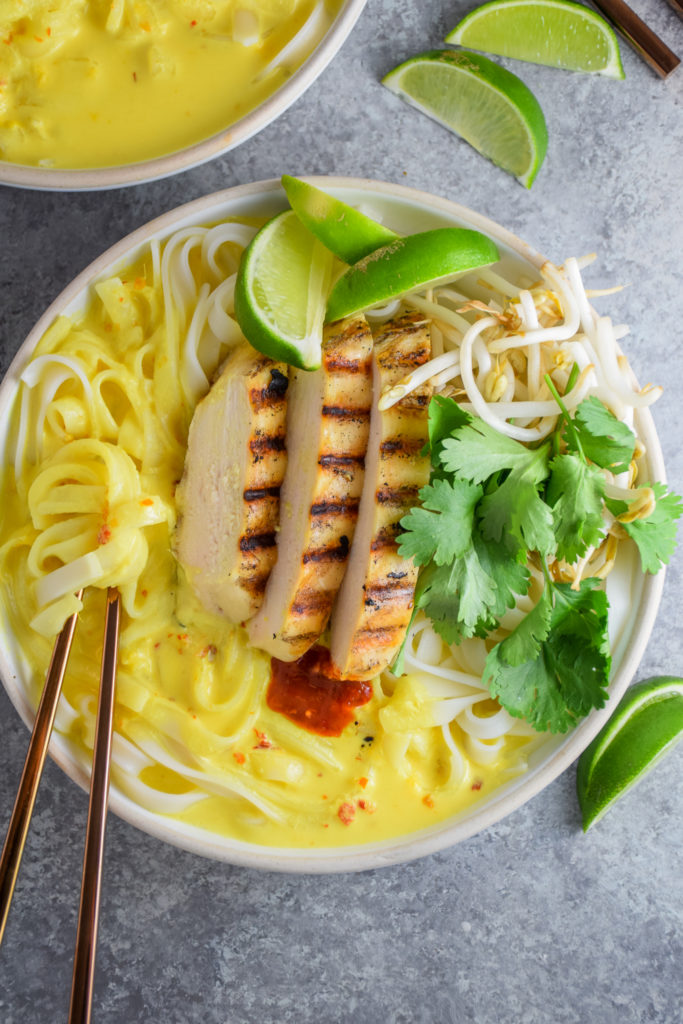 8. Grilled Chicken Coconut Lemongrass Bowls– Slurpable and so comforting. These noodle bowls combine two of my favorite food genres: noodles and Asian flavors. Yup! These bowls get tons of flavor from sambal
and fresh turmeric!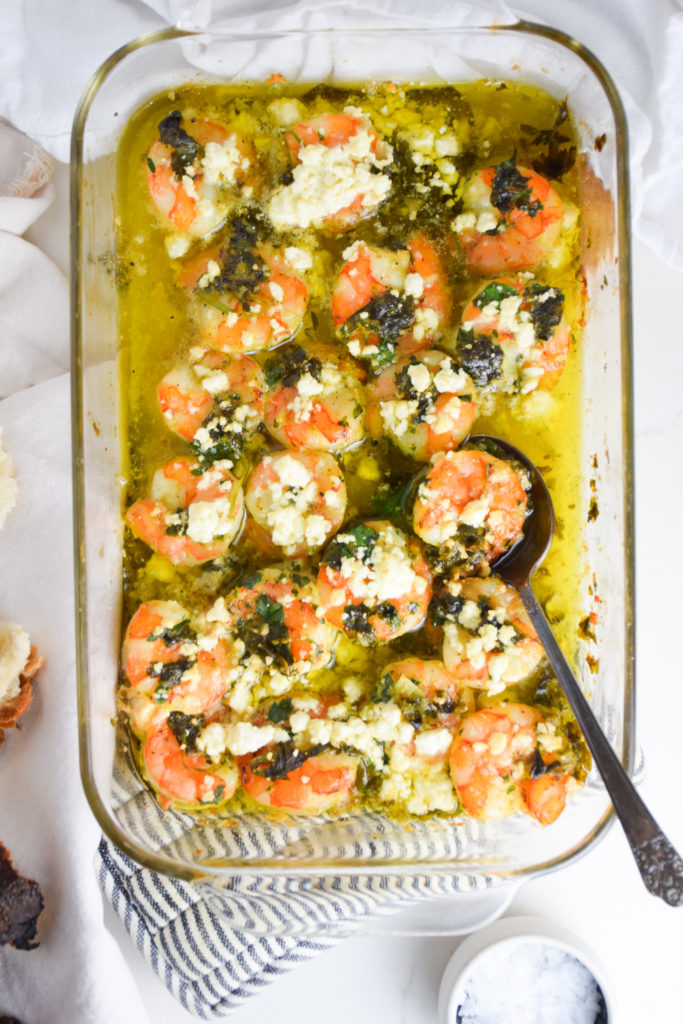 9. Herby Shrimp Confit with Feta and Crusty Bread– This recipe had quite the heyday over on Instagram and I can see why! It's nice to look at, am I right?! Plus, it's almost entirely hands off. You can assemble this into one pan and slide it into the oven and then come back when you are ready to eat. Doesn't get easier than that!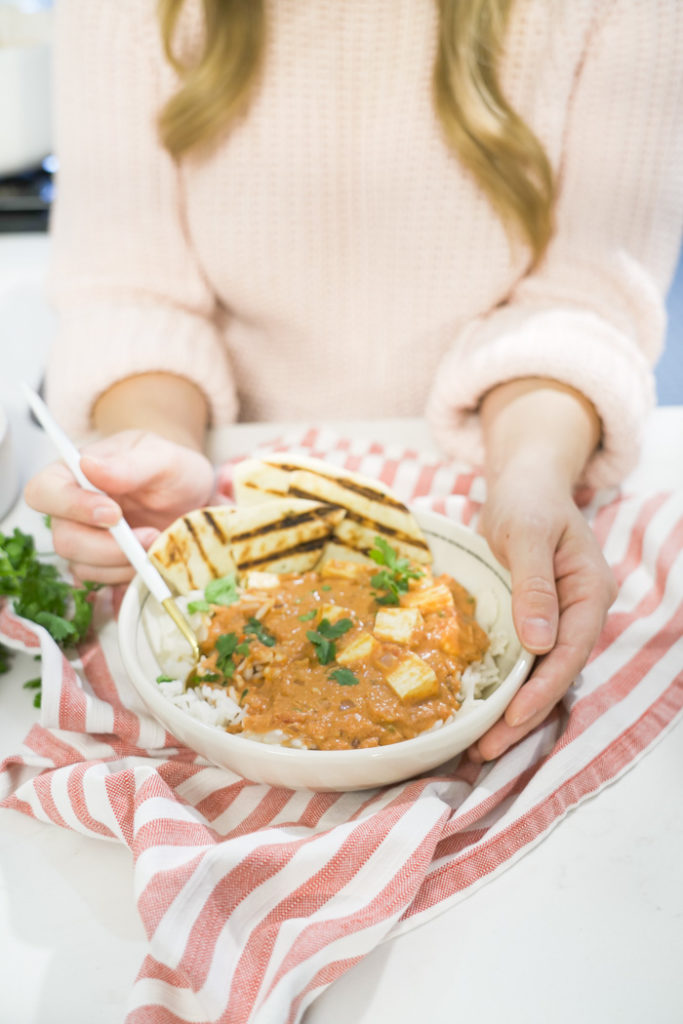 10. Tikka Masala with Paneer– This is one of our takeout favorites but I love making it at home! It's easier than I imagined and I love that I can use all my organic ingredients. This meal is super comforting and one I love making a big batch of on Sundays and having leftovers for lunches or dinners during the week.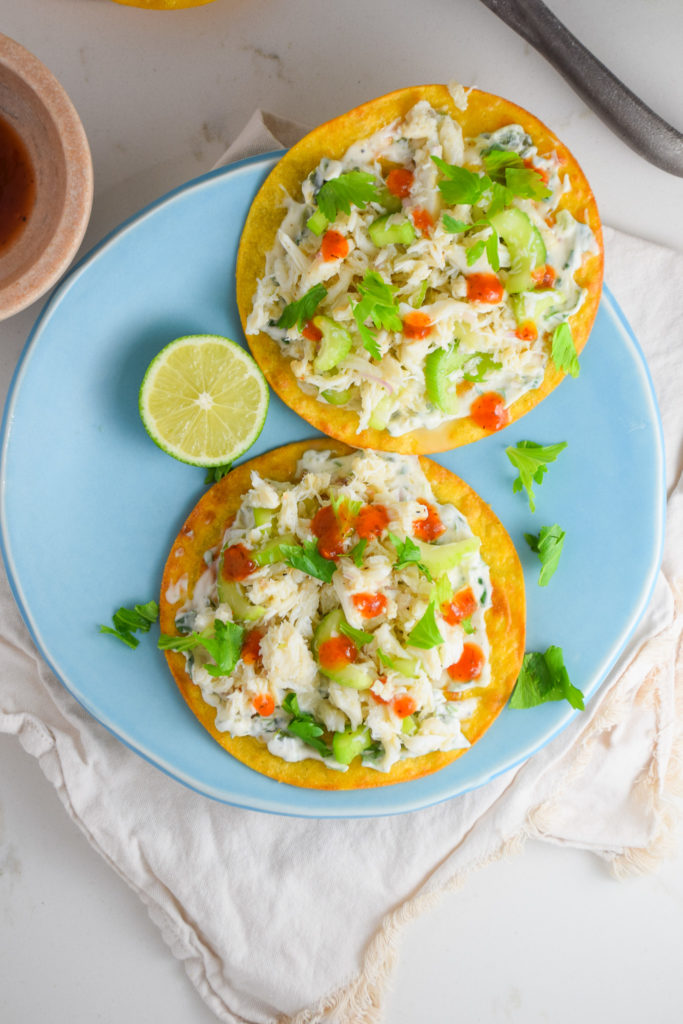 11. Crab Tostadas with Herby Aioli– This recipe always reminds of the fish tacos I would eat on the beach with my grandparents. There is something so fresh and light about this recipe. If you need a drink to go with it, I definitely recommend a margarita or some fresh guacamole!