8 Quick Healthy Weeknight Meals! These are some of my favorite easy meals that are healthy and great for dinner!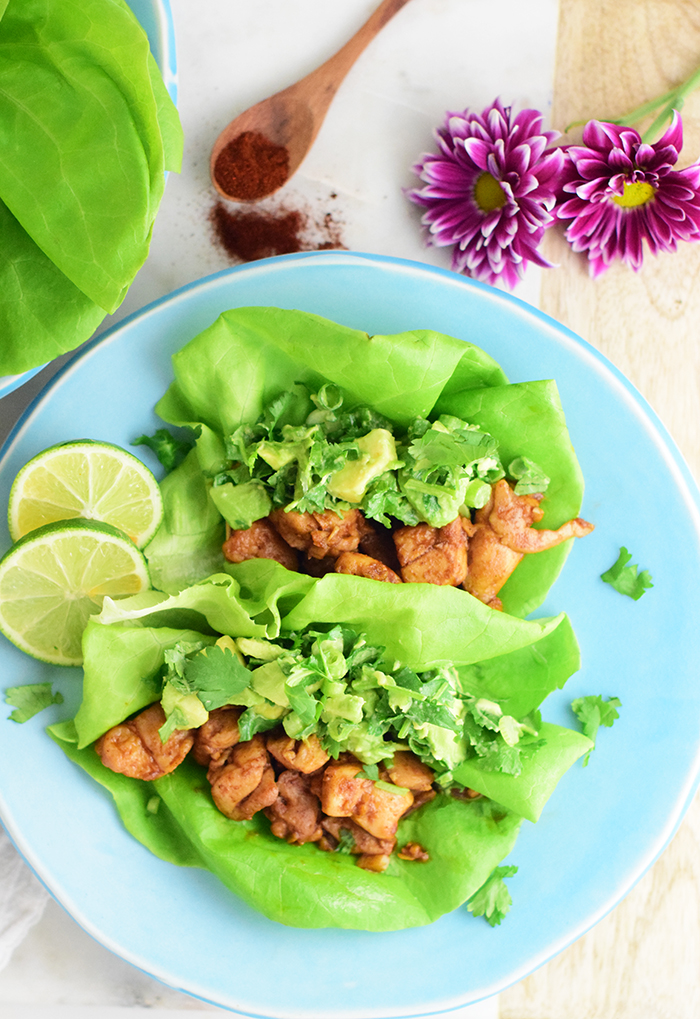 The beginning of the fall season always feels more like the start of a new year to me. I guess it's all those back to school vibes. But this time of year always has me rethinking my routines and checking in on what is working and what could use some help. This year it's all about keeping it simple and sneaking in as many veggies as I can!
This post contains affiliate links. If you purchase a product through these links I may earn a few pennies. Thanks for keeping this free blog going!
8 Quick Healthy Weeknight Meals
These are my go-to quick and healthy weeknight meals! When I get stuck in a rut, I always go back to my meal planning tips and a few simple recipes that I know either BMW or myself can put together after a long day. My rule is that eating healthy should never be boring or difficult and should always be delicious!
Many of my meals are vegetarian but you can always add additional protein with a grilled or shredded chicken breasts or some roasted chickpeas.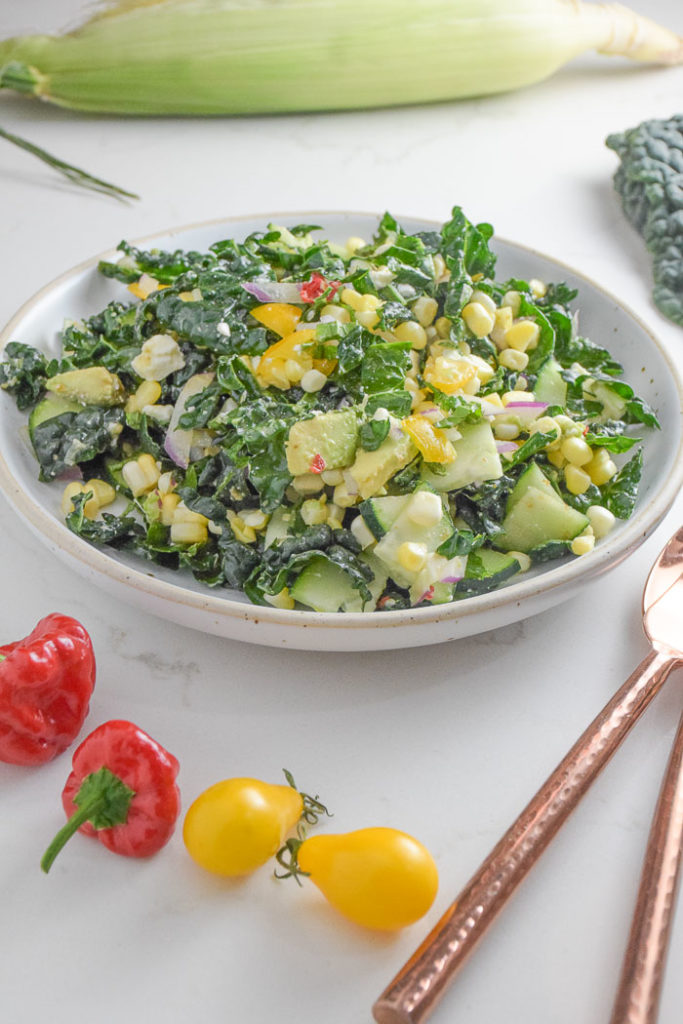 Summer Corn and Kale Salad– I love this fresh, hearty salad! It's packed with dino kale and gets a little kick from peppers that keeps things interesting!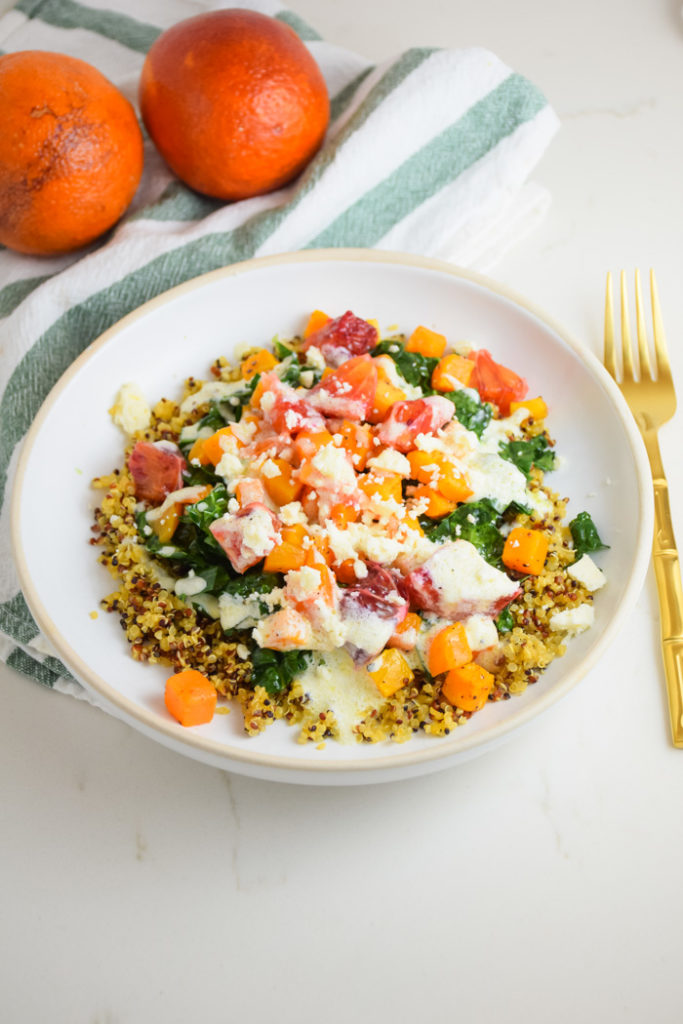 2. Healthy Quinoa Citrus Bowl with Creamy Apple Cider Vinaigrette– These bowls are so perfect for meal prep! You can make a big batch early in the week and you have lunches and dinners ready to go!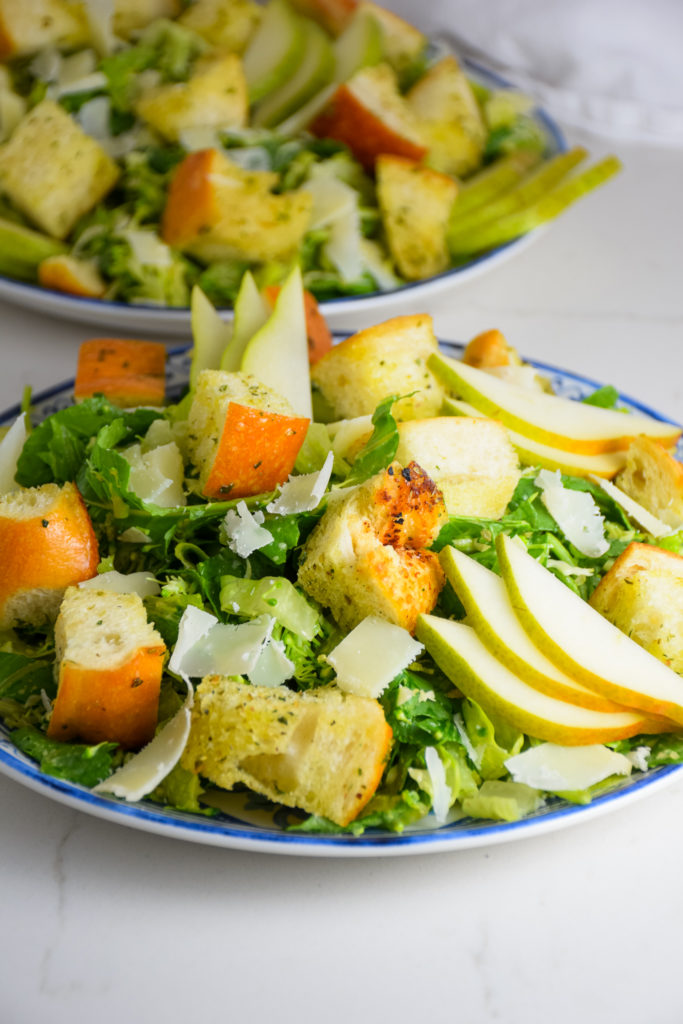 3. Superfood Panzanella Salad– I love panzanella because it basically means bread salad. I mean you are getting a load of superfood veggies so you deserve to balance it out with some carby goodness!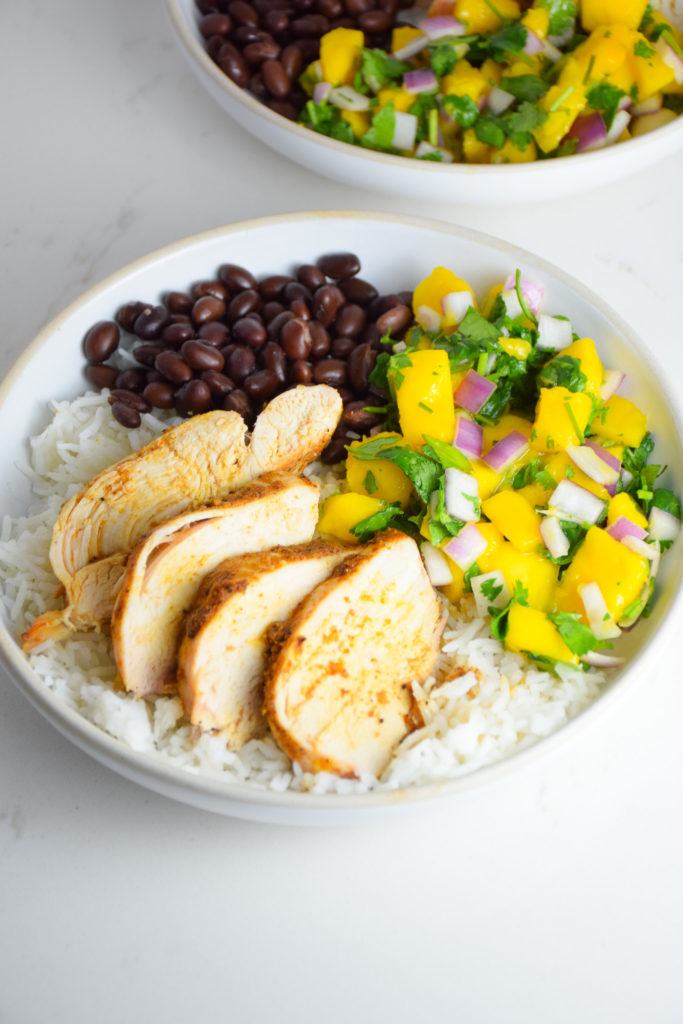 4. Jerk Chicken Bowls with Black Beans and Mango Salsa– These bowls are super satisfying! This mango salsa is great just on it's own but really pairs perfectly with the black beans and jerk chicken!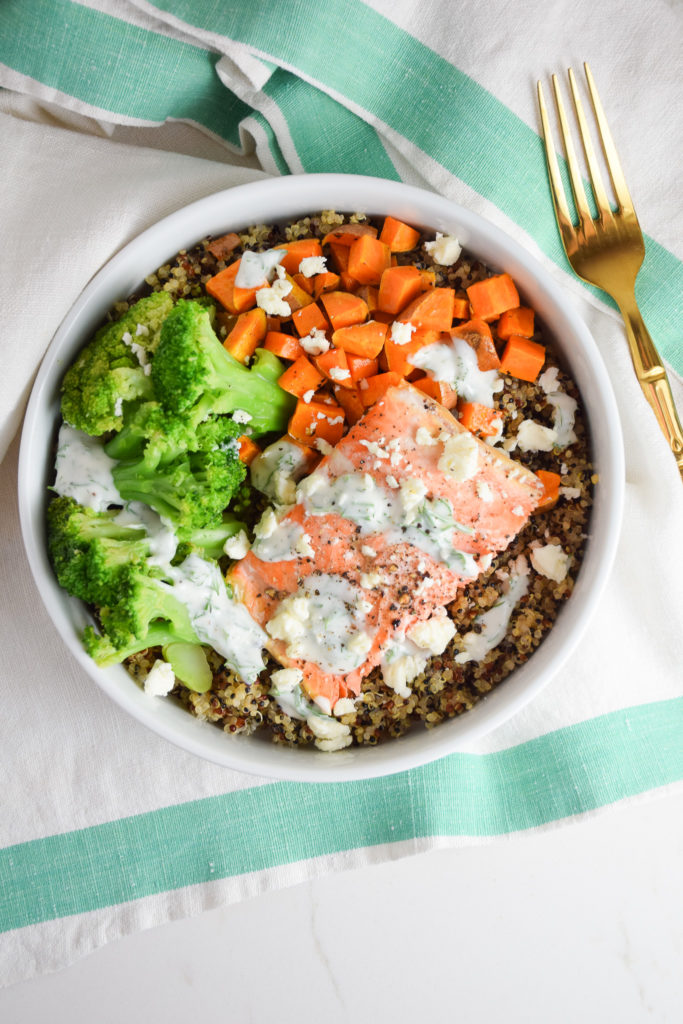 5. Roasted Salmon Buddha Bowls with Lemony Dill Sauce– I always feel like a super woman after eating this meal. It's got so many good for you ingredients and it's filling, which is just what I need!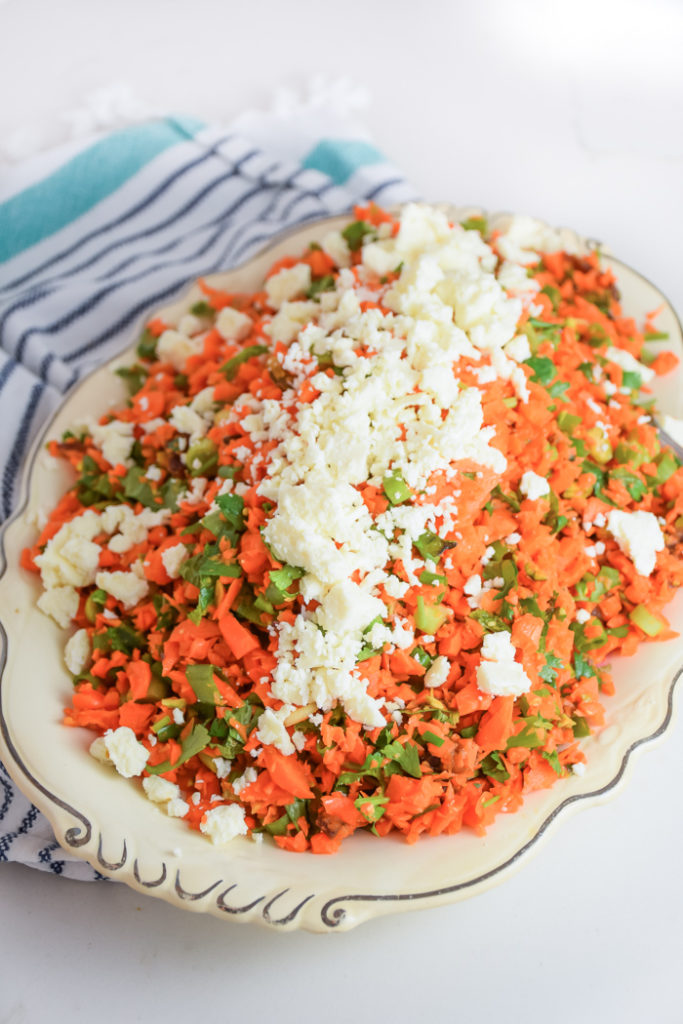 6. Moroccan Carrot Salad– This is one of BMW's favorites! Shredded carrots gives this dish so much moisture and it's packed with flavor from spices, fresh lime and lots of herbs. You can't go wrong with this one!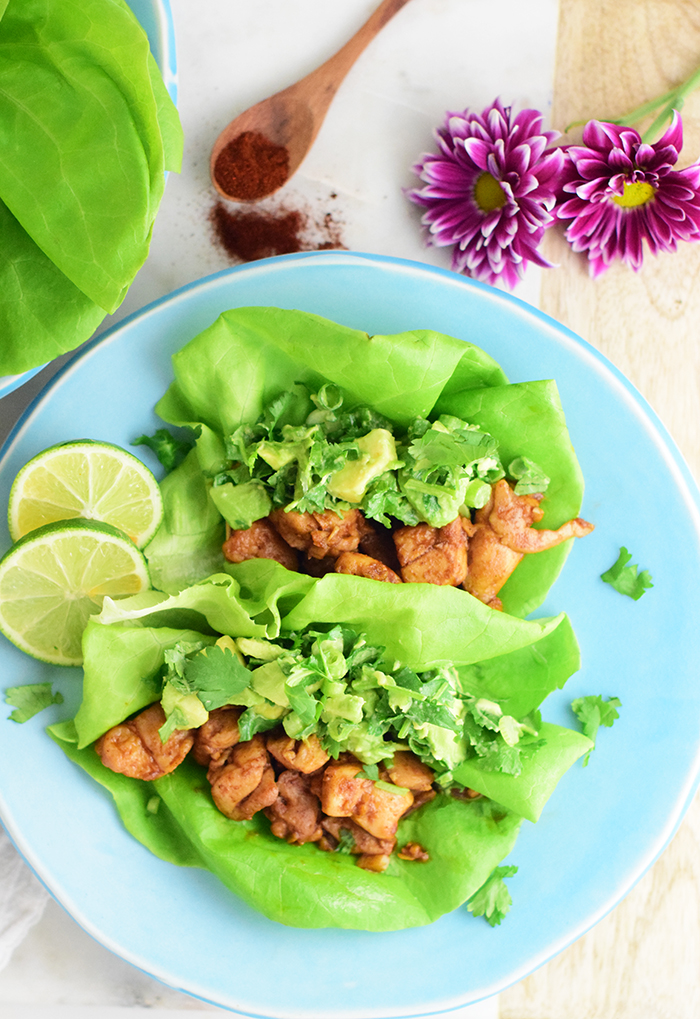 7. Smoky Asian Chicken Lettuce Wraps– This meal is what I call stupid easy. Not to mention, it's so quick! I often make this meal for lunch between meetings and calls because it's so quick!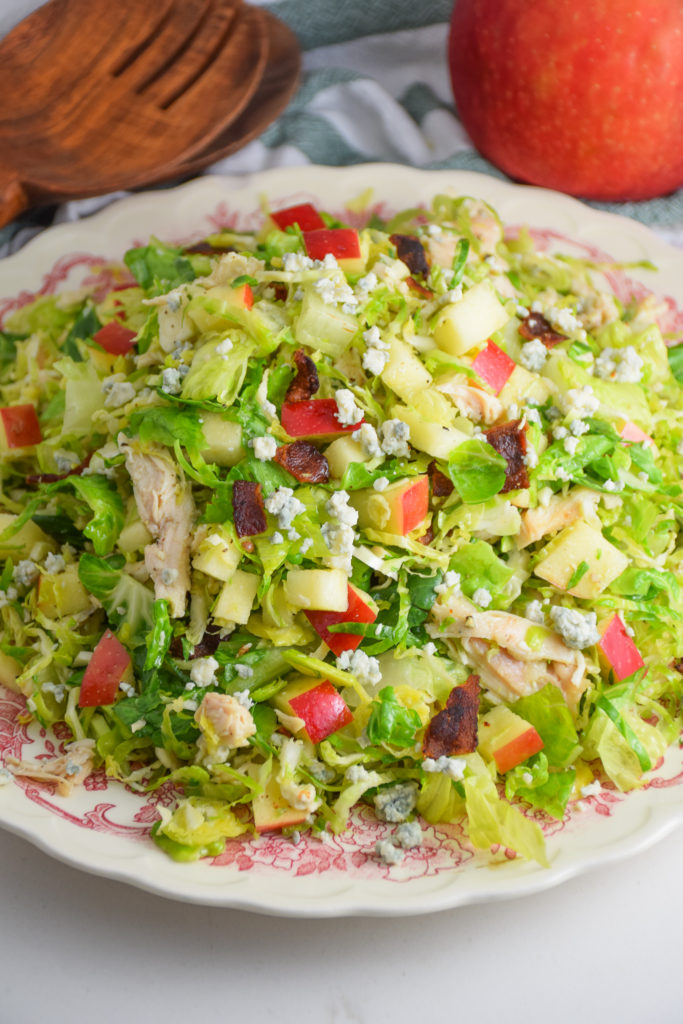 8. Apple Bacon and Blue Cheese Salad with Shredded Chicken– The combination of salty blue cheese, fresh crisp apples and savory bacon is total winner! You just can't go wrong! This salad is somehow totally satisfying and light at the same time.