The Best Homemade Guacamole! This recipe makes restaurant style tex-mex guacamole that is super fresh and so easy to make at home!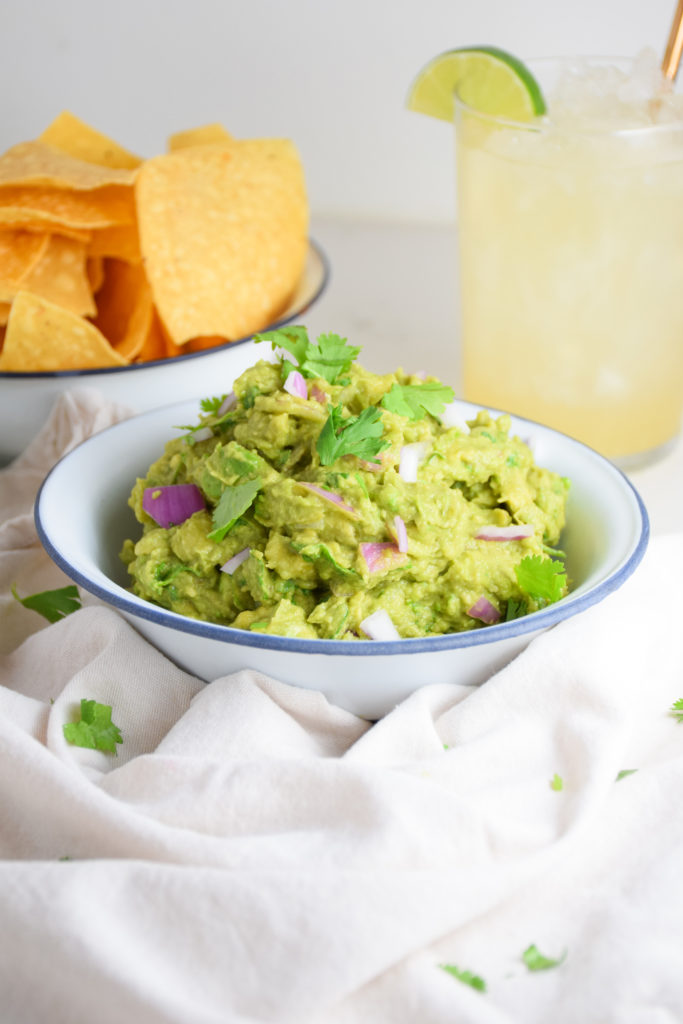 Raise your hand if you can make a meal out of chips & guac and margaritas? Glad I am not the only one! This guacamole is the fresh and zesty kind you'll find at restaurants. I always wondered what made guacamole at restaurants so much better than the kind I found at the grocery store. The answer is super fresh, quality ingredients. This is a simple preparation of guacamole and it's so and easy and delish to make!
This post contains affiliate links. If you purchase a product through these links I may earn a few pennies. Thanks for keeping this free blog going!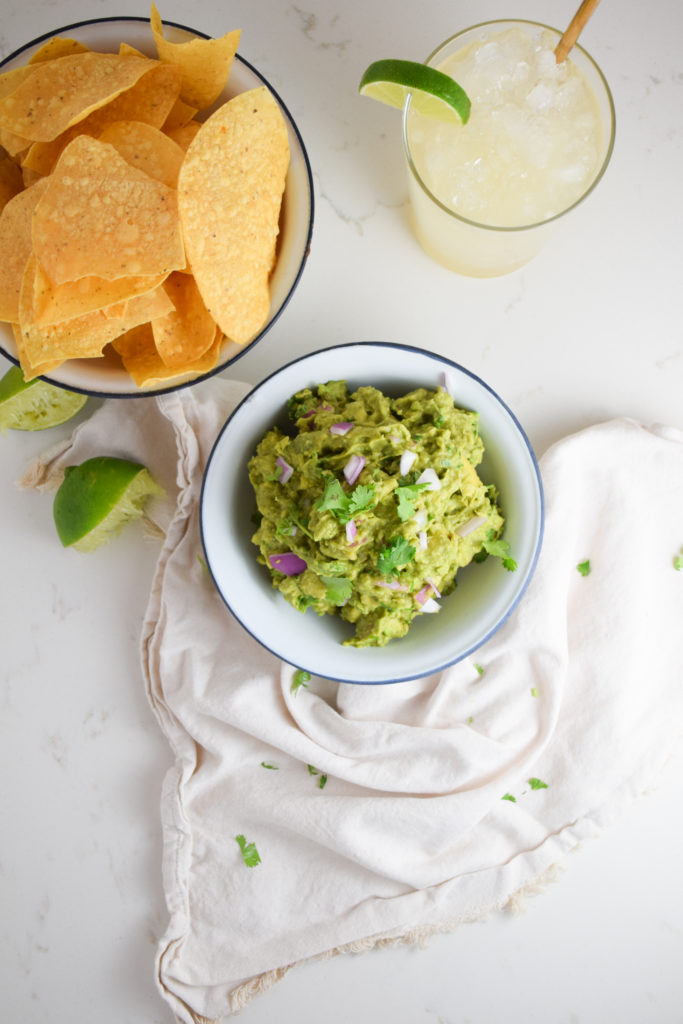 Tex-Mex Style Guacamole
What I learned about guacamole is that the base recipe, like the one here, is so simple. Just a few quality ingredients all mixed together. There are about a bajillion and one ways you can fancy up guacamole. Might I suggest this spicy version with mango!
At the end of the day, a basic but delicious guacamole recipe is a great thing to have in your back pocket. I find that pretty much everyone loves guac these days and being able to whip up a big bowl to serve for happy hour at home or with dinner is a great way to please all palates.
Tableside Guacamole
One of my favorite things to order at restaurants is anything that is prepped tableside! I love it when restaurants prepare things like guacamole or bananas foster right at the table! I know it might sound cheesy but I love it so much.
You can easily make your own tableside guacamole at home! It's a lovely idea to spread all the prepped ingredients and then mix them together right before you are ready to eat. It's those extra little things that make dining at home special!
Pro Tip: Of course, you can also just prep this and eat it when you are ready! If you are making the guacamole ahead of time, be sure to lay a piece of plastic wrap on top of the guacamole to keep the air off the top. This will prevent the guacamole from browning. Store in the fridge up to 24hrs before eating.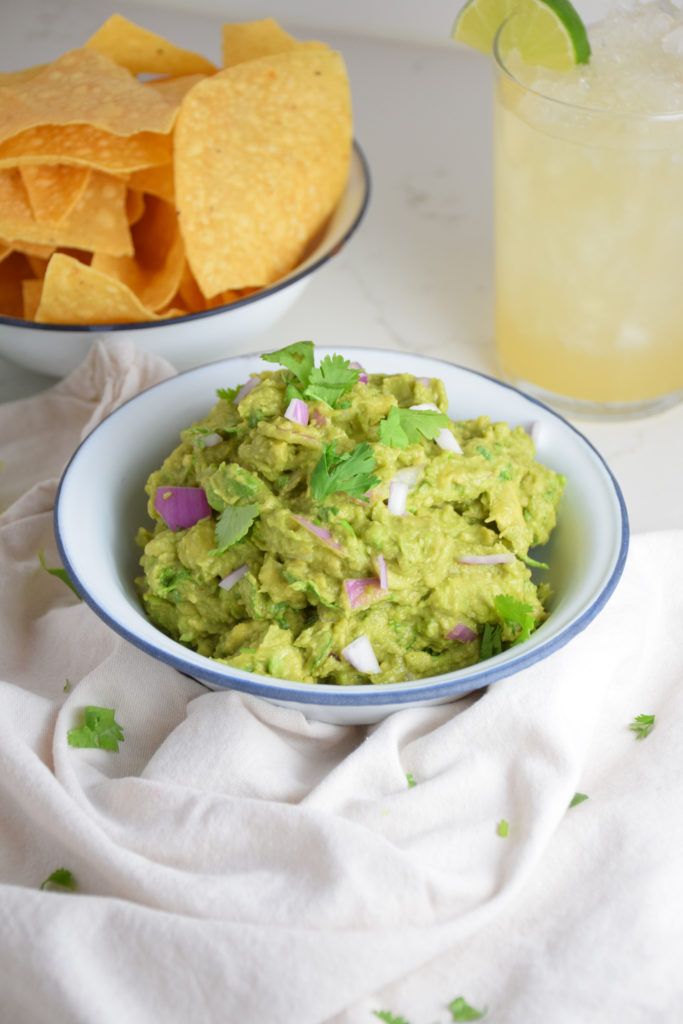 You Might Also Love
The Best Homemade Guacamole
Makes 4-6 servings
Ingredients: 
2 large haas avocados or 4 small avocados, about 2 cups of avocado chunks
1/4 cup red onion, diced
1/4 cup cilantro, leaves and small stems, chopped
1 ounce fresh lime juice
1 teaspoon cumin
1/2 teaspoon coriander
1 teaspoon kosher salt + more to taste
Directions: 
Slice open the avocado and remove the flesh into a bowl.
Squeeze lime juice all over avocado chunks to prevent browning.
Add cumin, coriander, salt, cilantro and onion to bowl. Mix everything together until well combined, leaving guacamole a little chunky.
Serve immediately with tortilla chips or alongside tacos!