These are all of My Favorite Fall Cocktails! They are easy to make and perfect for sipping on during this cozy season!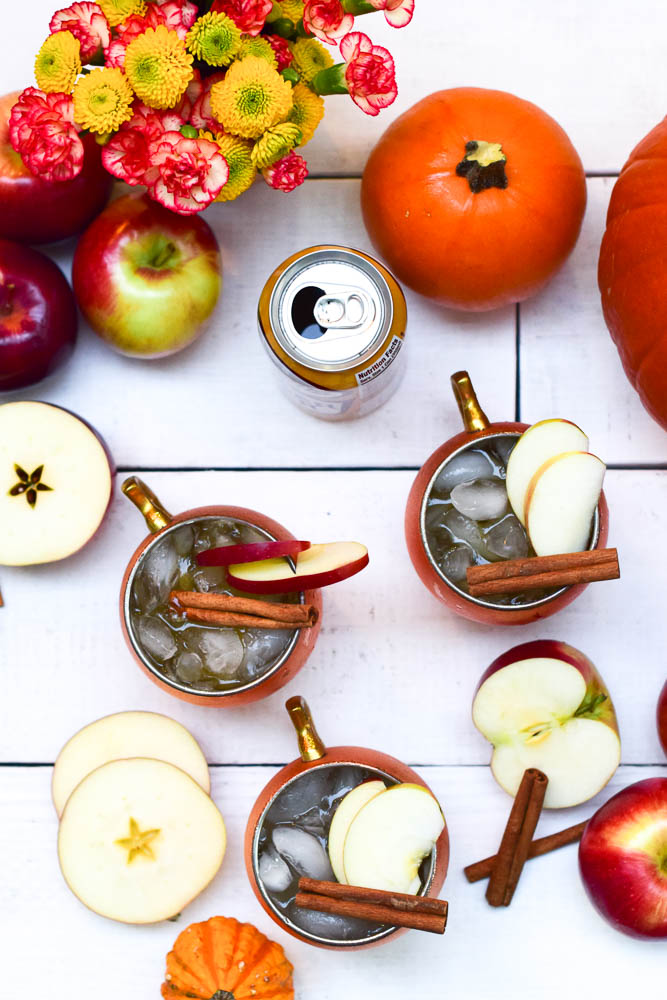 It's the coziest season of them all! To me there is nothing better than pulling up a chair, or a blanket!, and sipping on a delicious cocktail with good company. Whether that company is a housemate, husband or hound dog, they all count! We've been #blessed this year in Austin with cooler temperatures early on in the season which has made getting together outside with friends much more enjoyable. Front yard happy hours and backyard brunches are all the rage this season! I am kicking off my favorite season with some of my most favorite cocktails!
This post contains affiliate links. If you purchase a product through these links I may earn a few pennies. Thanks for keeping this free blog going!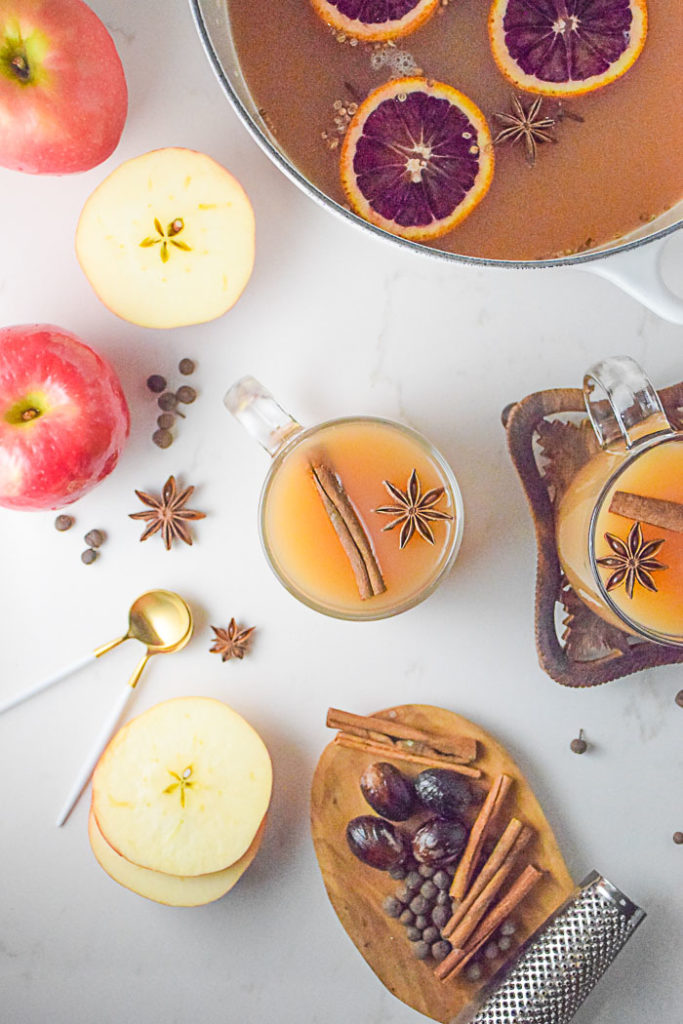 My Favorite Fall Cocktails
From big batches to hand crafted, I've got all your cocktail needs covered this fall! I love all the flavors of fall so you'll find some apple cider, some warming spices and some chocolate flavors to round things out. I've got hot and cold cocktails to go with whatever temperatures you are working with!
Be sure and send this post to a friend you'd like to grab a cocktail with!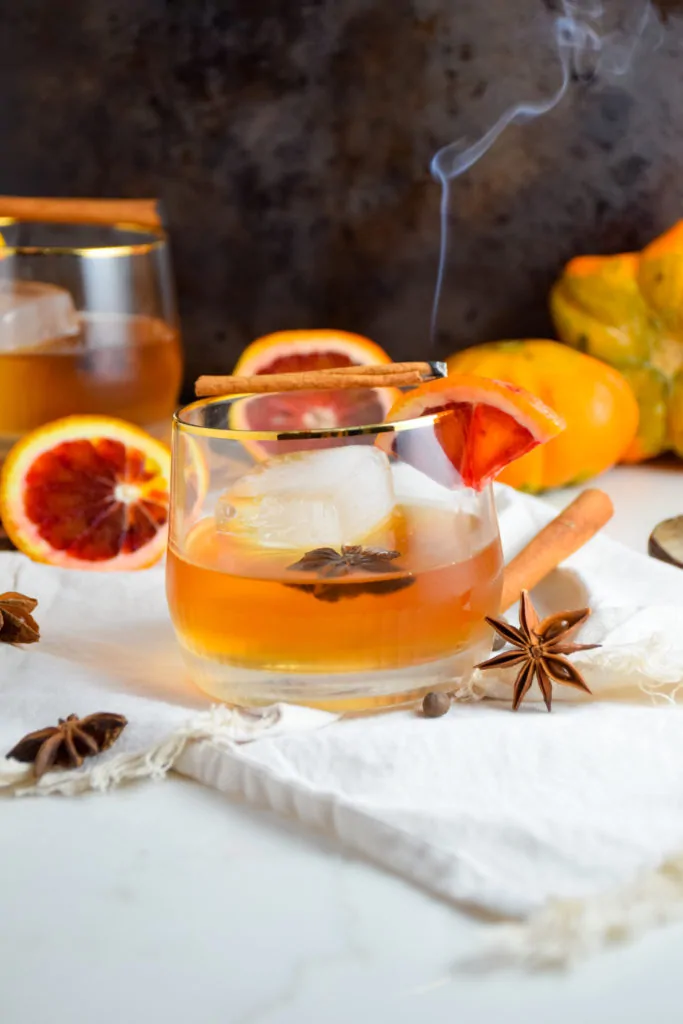 Fall Spice Old Fashioned with Burnt Cinnamon– Oh y'all, this a good one! You know we love our old fashioneds around here but this one is all things fall. It's got lots of warming spices and the burnt cinnamon really put this one over the top!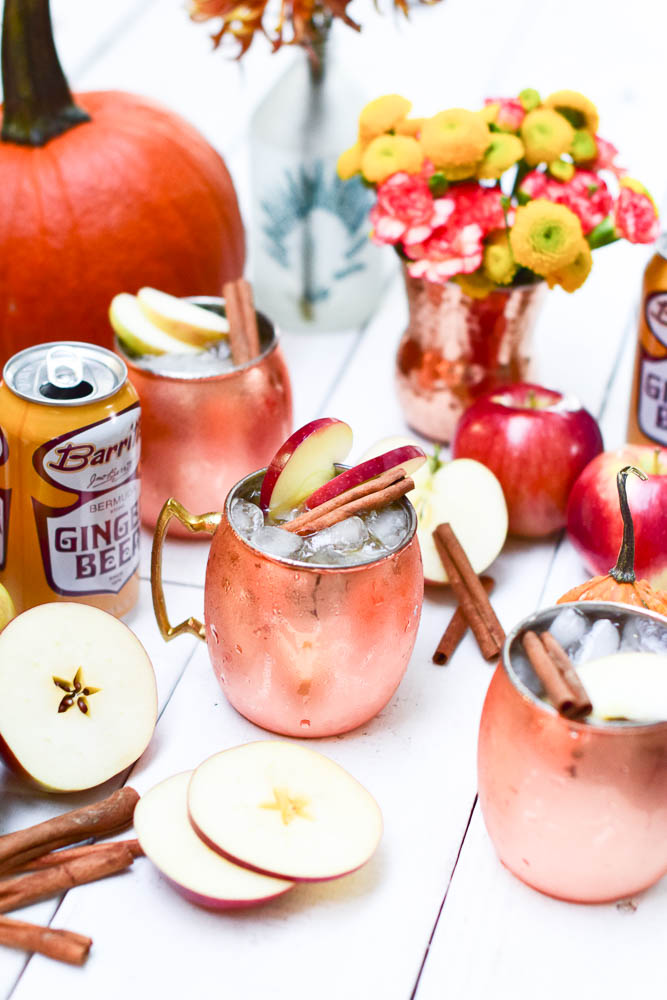 2. Apple Cider Kentucky Mules– It's a Moscow Mule but with bourbon instead of vodka! Add a few splash of apple cider and you've got yourself a real winner! These are super easy to make and I definitely suggest grabbing some whole cinnamon sticks
for garnish!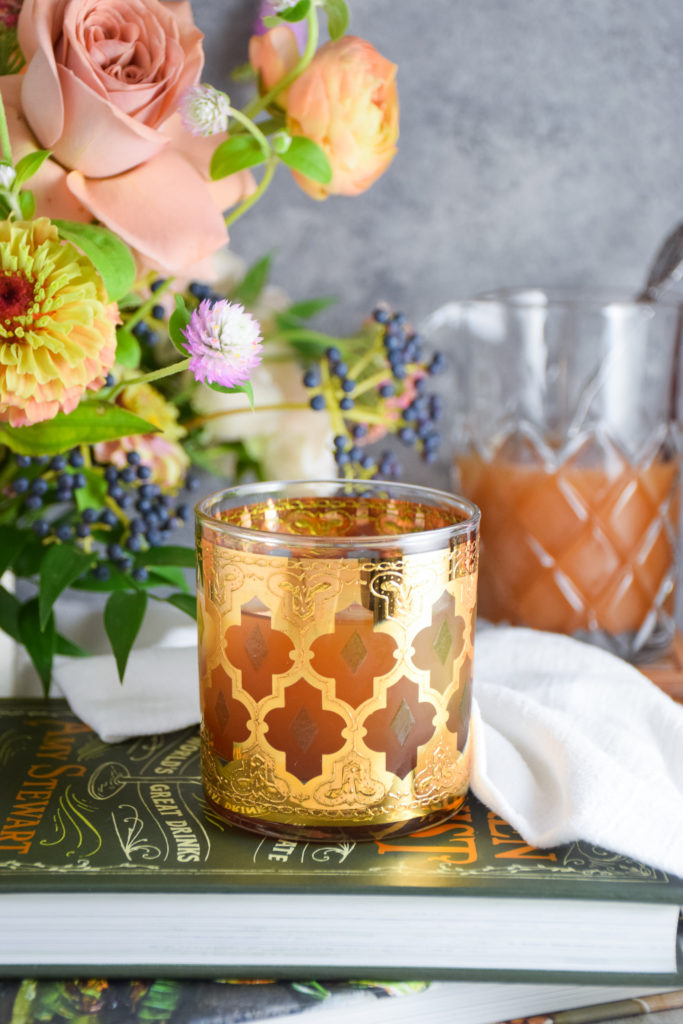 3. Dirty Horchata– Creamy, dreamy horchata is easier to make than you think! I love making the horchata concentrate to keep in the fridge and add a splash to coffee or other drinks. Then when it comes 5 o'clock it's perfect with some vodka or rum! You can serve this one hot or cold!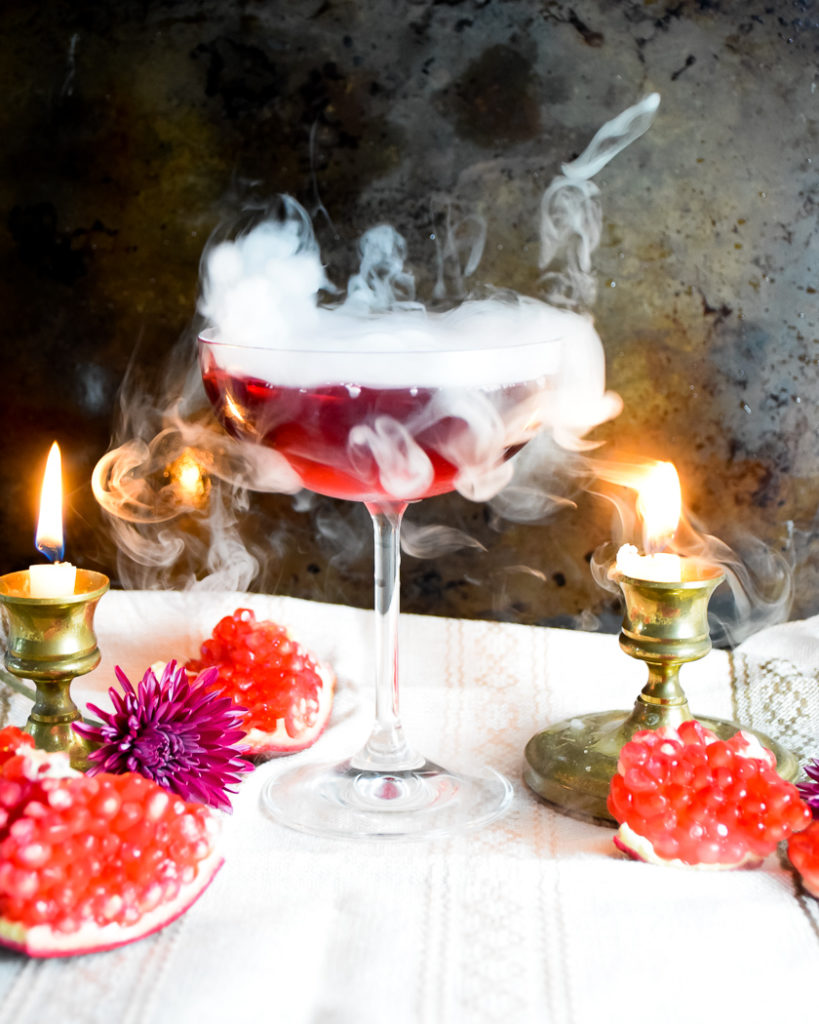 4. How To Use Dry Ice To Make Spooky Cocktails– I've always loved the effect dry ice gives to cocktails! It's so perfect for Halloween and I just can't get enough. These are so easy to make and I give you all my tips for working with dry ice so that you can have a safe, easy and super spooky drink!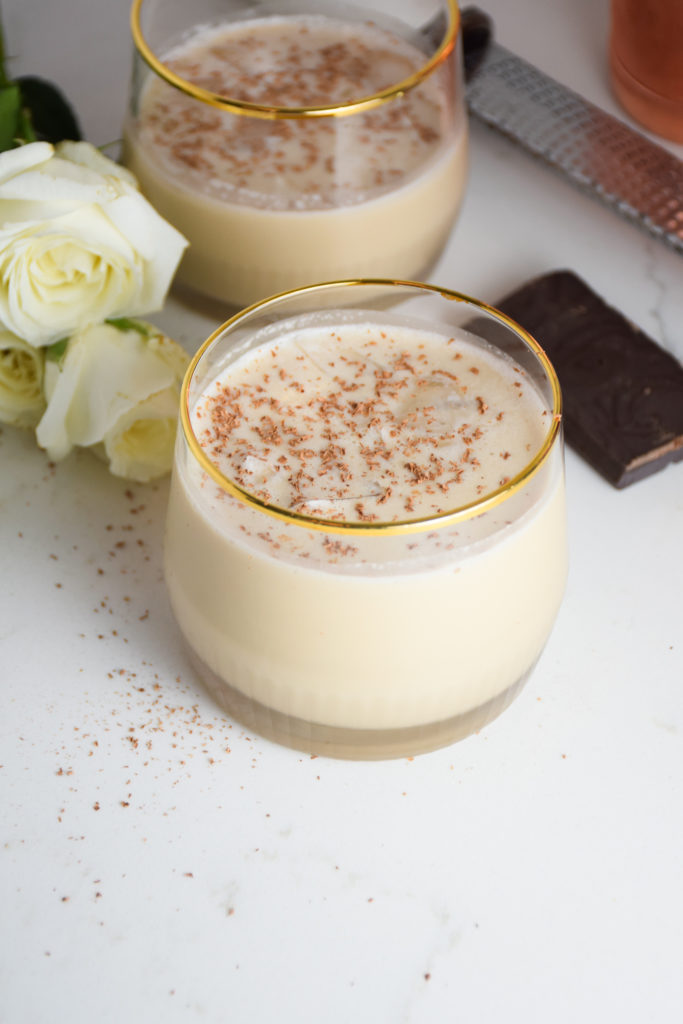 5. 3 Ingredient White Russian– Cold, creamy and decadent. Sounds like dessert, doesn't it? Well this easy peasy 3 Ingredient White Russian can definitely do double duty as a drink or a dessert!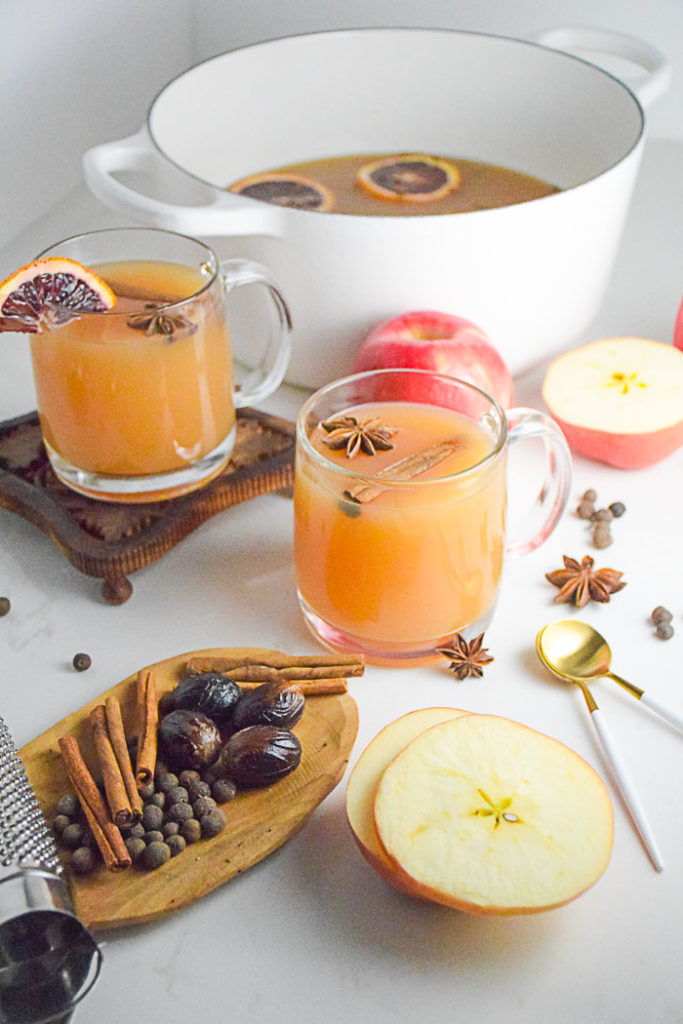 6. Hot Mulled Apple Cider– Talk about a crowd pleaser! I love making a big batch of this and keeping it warm over the stove or in a crock pot. It will also make your house smell incredible which just brings so much merriment to the moment!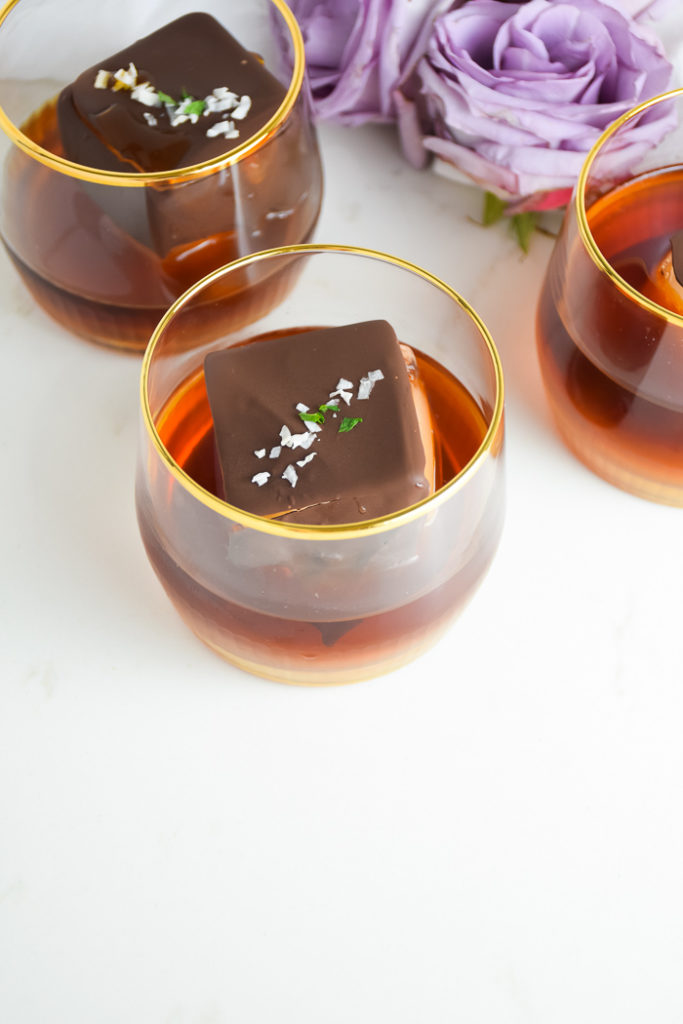 7. Chocolate Covered Ice Cubes and a Whiskey Coffee Cocktail– This cocktail is easier to make than you think! You might be saying but chocolate and water don't mix this is impossible. That's true, they don't mix but with my tips you can have these show stopping ice cubes ready for any occasion!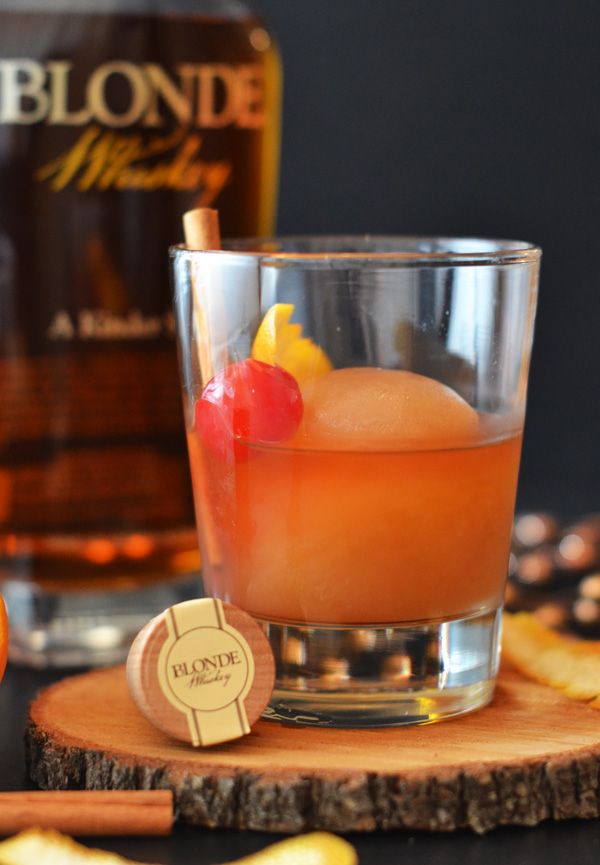 8. Apple Cider Ice Ball Old Fashioned– I love this cocktail so much! Why? Because it's what I like to call stupid easy. Seriously, just make the apple cider balls then mixing a few ingredients together and you're done! That's it!
Be sure and save, pin or share this post so you have it handy whenever you're ready to make those fall cocktails!