This cold, creamy 3 Ingredient White Russian Coffee Cocktail is so simple to make! It's a delicious dessert style cocktail that is perfect anytime of year!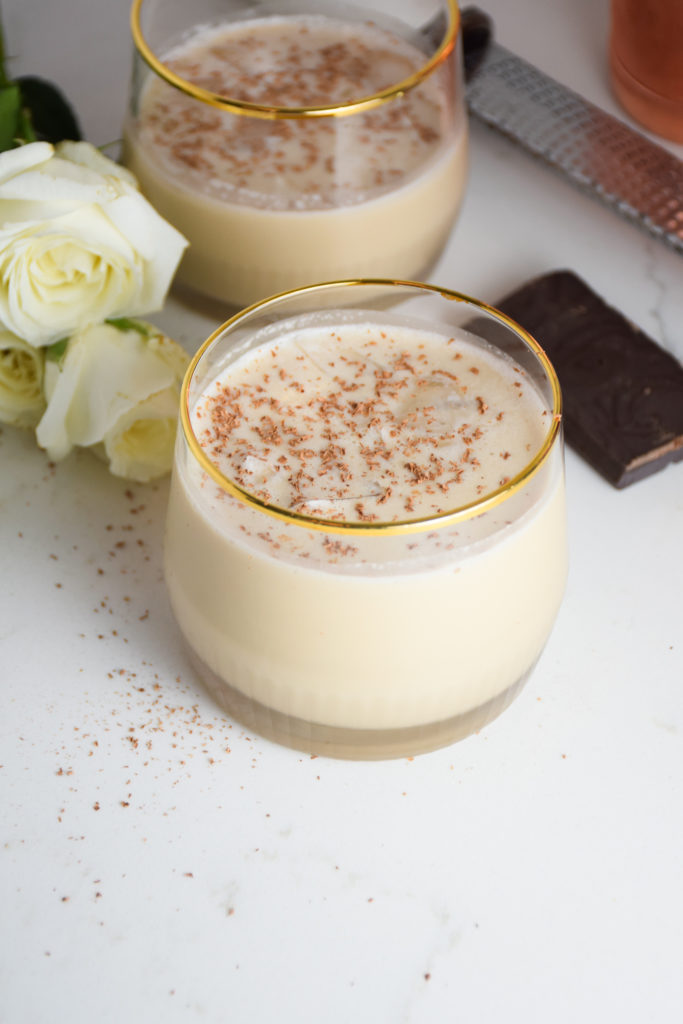 In the afternoons I often crave something cold and sweet. Enter this creamy, delicious coffee cocktail! The White Russian is a classic, old school cocktail that is decadent and unbelievably easy to make. It's perfect as a creamy treat for happy hour or as an after dinner drink that doubles as dessert!
This post contains affiliate links. If you purchase a product through these links I may earn a few pennies. Thanks for keeping this free blog going!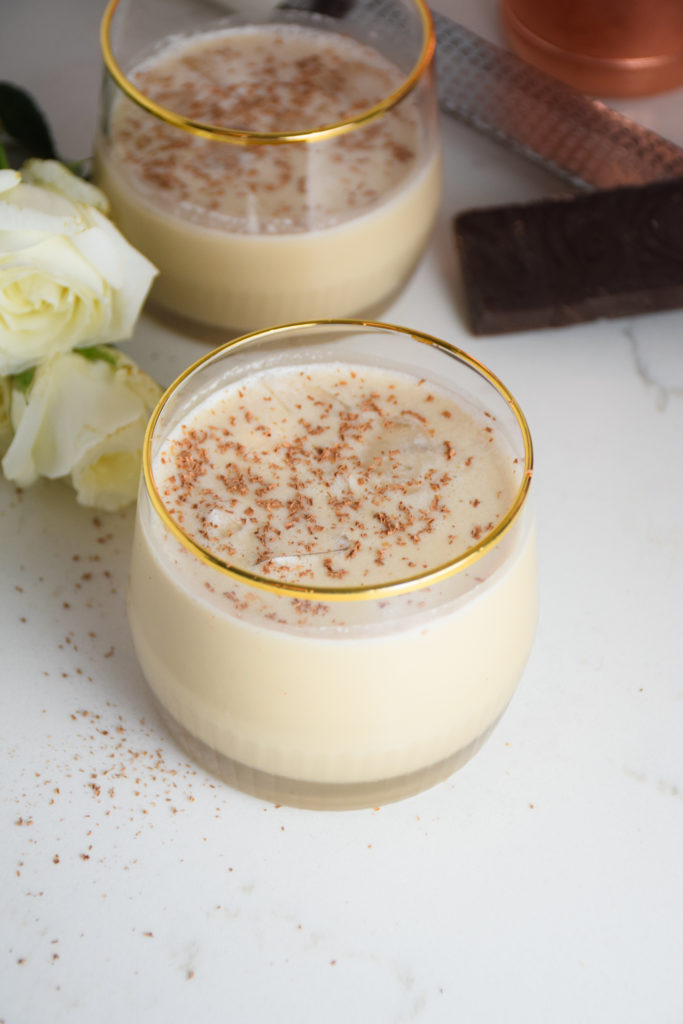 Cold and Creamy Coffee Cocktail
I'm a sucker for coffee treats like coffee ice cream and a boozy coffee milk punch! Lately, BMW and I have been doing happy hour at home to help break up the day from working at home. This 3 Ingredient White Russian is so easy to make and is a cocktail we both have been enjoying.
I used to think that White Russians were a fancy drink that you might order at a restaurant after a long, delicious dinner. But then I realized how easy they were to make! I can't believe I waited so long to make these at home!
With one three simple ingredients, White Russians are definitely something anyone can make at home. You only need vodka, coffee liqueur such as Kahlua, and cream. I suggest crushing a little ice
to put into each glass as well. In no time, you'll have a creamy, cold cocktail to enjoy!
You Might Also Love
How to Make Perfect Old Fashioneds at Home 
Chocolate Covered Ice Cubes + Whiskey Coffee Cocktail 
3 Ingredient White Russian Coffee Cocktail
Makes two drinks
Ingredients: 
2 ounces vodka
2 ounces Kahlua coffee liqueur
2 ounces heavy cream
1/2 ounce or small piece of bittersweet chocolate bar
Optional* for a boozier drink use 4 ounces of vodka. I prefer the lower ABV of the recipe above.
Directions: 
Fill a shaker with ice. Measure ingredients into shaker and close with lid. Shake up and down for 30-45 seconds.
Using a sieve to strain ice out, pour liquid into rocks glass filled 1/3 of the way with shaved or crushed ice.
Zest chocolate over top of drinks and serve!