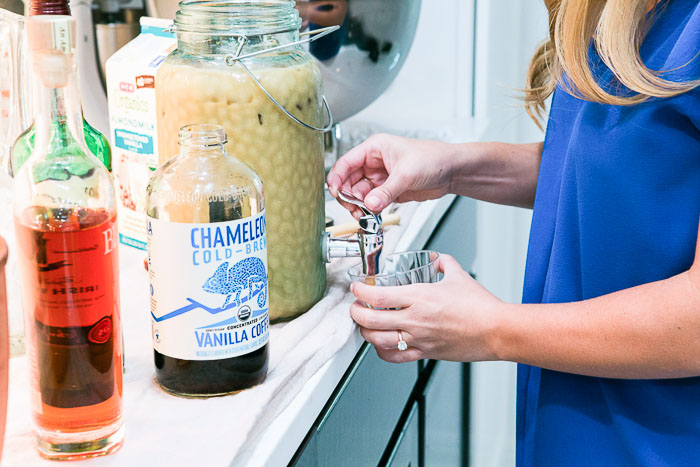 I recently hosted my bridesmaid proposal party and it was a brunch party of course! I knew I wanted to serve something Irish but a full Irish breakfast wasn't what I was feeling for this event especially since it was the middle of summer. I wanted to serve a custom cocktail that was easy for everyone to enjoy. I wound creating this non-dairy Irish Whiskey Milk Punch! I wasn't sure what to call it: was it a milk punch? a coffee punch? a brunch punch? Well, short answer is all of the above!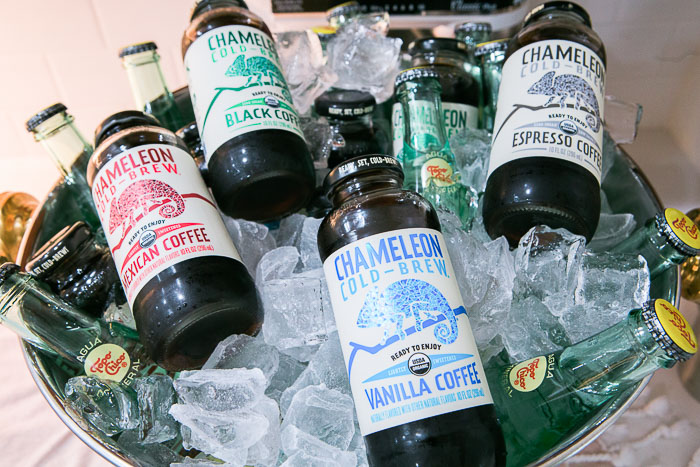 A few non-boozy options that were ready to drink!
I've tried a few milk punches in my life and I like them alright. Although typically they are very heavy and quite sweet. Not to mention made with real milk. I decided I wanted a boozier, creamy yet caffeinated, non-dairy version for my party! Enter Chameleon Coldbrew. I'm big fan of theirs, if you follow me on Instagram then you can see me posting about them frequently!
I wanted to make an Irish something for my bridesmaid proposal party and I thought of an Irish Coffee! Of course, I didn't want anything hot since it was over 100 degrees in Austin, so it would need to be a coldbrew version. And many of my gal pals avoid dairy, so I would need something creamy that wasn't cow's milk. And those were my guiding principles as I came up with this Irish Whiskey Milk Punch!
As the ice melts, it tempers the alcohol content a little so you can refresh your punch as needed throughout your event. The almond milk will separate a little (its totally normal) so be sure to give it a stir every now and then.
Irish Whiskey Milk Punch
Ingredients: 
2 cups Vanilla Chameleon Coldbrew Concentrate
4 cups Almond Milk
1 cup Non-Dairy Hazelnut Coffee Creamer
2 cups Whiskey
1 tablespoon Nutmeg
Ice as needed + extra for serving
Directions: 
1. Mix all the liquid together in a large drink dispenser.
2. Fill dispenser with ice.
3. Stir as need to keep ingredients from separating.
Enjoy!
Photos by Taylor Prinsen Photography