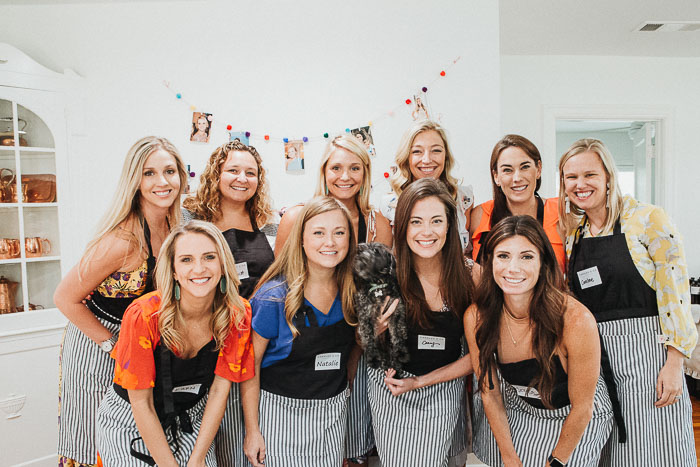 After you get engaged it seems like there are a zillion things you are supposed to do. To be honest, I have never been heavily involved in the wedding planning process so I felt really lost! After we picked our venue, BMW and I began thinking through whether we wanted to have bridesmaids and groomsmen or not. We have so many close friends and the thought of narrowing it down seemed daunting. We have recently been to weddings that did not have any bridal party and others that had very small amounts of attendants and others that were huge. Ultimately, we agreed that we wanted to have our closest friends by our side on the big day!
Once we decided to have bridesmaids and groomsmen, I began thinking up fun ideas for a bridesmaids proposal! I knew I wanted to do something really special for my gals, so here is what I did!
Bridesmaid Proposal Party
For my bridesmaid proposal party, I decided to host a brunch! Not a boring old ladies brunch though. A fun, boozy, laughter filled brunch! I wanted to make sure my gal pals know how much I care about them and how much it means to me that they support BMW and me. And I'll take any excuse to celebrate and throw a party!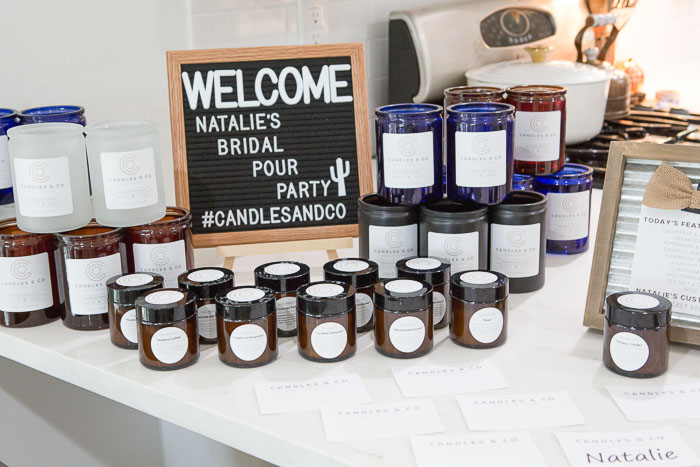 Entertainment
I had recently been invited to a Pour Party by Julie from Candles and Co. Basically, Julie hosts parties where you get to pour your own candles! I had a lot of fun and decided that I wanted to host a pour party for my best gals. So the Pour Party covered my entertainment– check.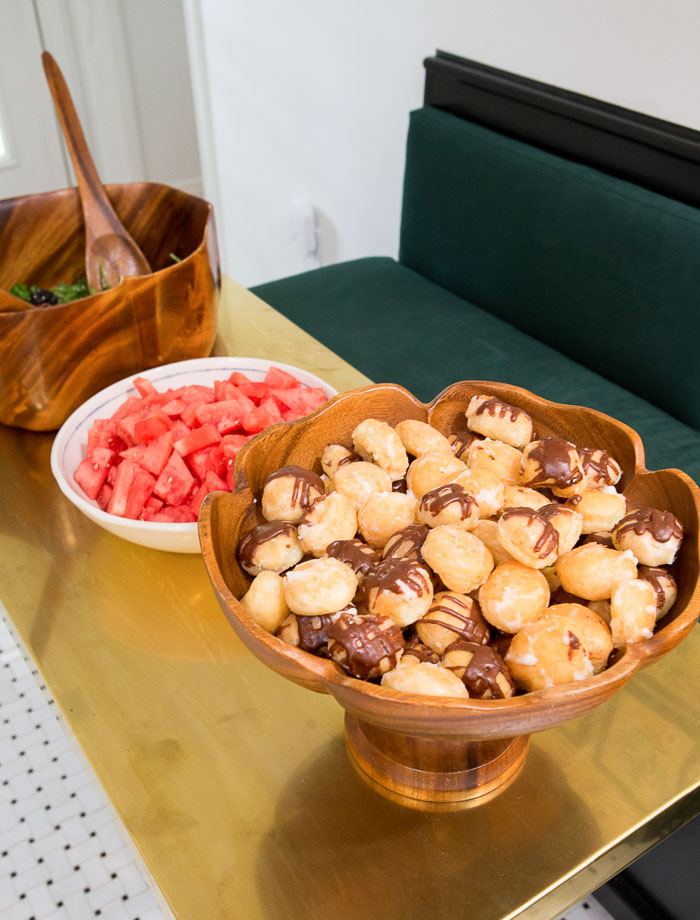 Food
Next up, what was I going to serve for brunch? While I usually would have whipped up something super yummy, my party was hosted during the middle of our hot, hot summer here in Austin and the thought of turning on the oven before I had party with lots of hot wax and a room full of people sounded like a terrible recipe so I opted to order in. I placed a big order for breakfast tacos from Taco Deli, had some fruit and a salad for good measure and got a few dozen donut holes for a sweet bite. Menu- check.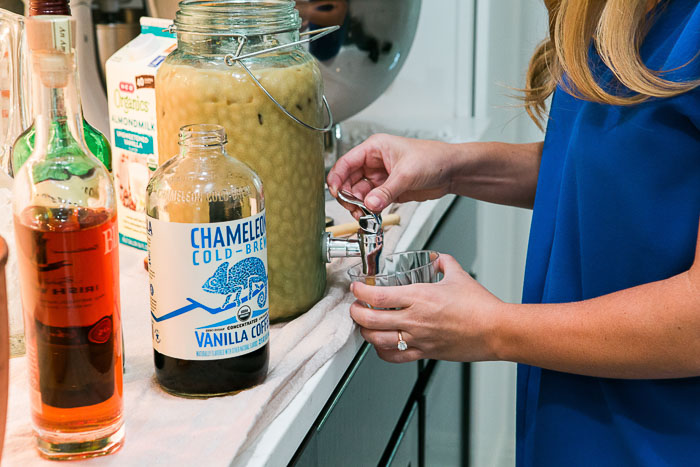 Drinks
Instead of going for traditional mimosas and coffee, I wanted to do something a little different. But not too different so I had a big punch bowl full of iced down bottles of rosé and I made an Irish Coffee Whiskey Punch! The punch was cool, creamy, boozy and just a tad of sweetness. Perfect for hot summer brunches!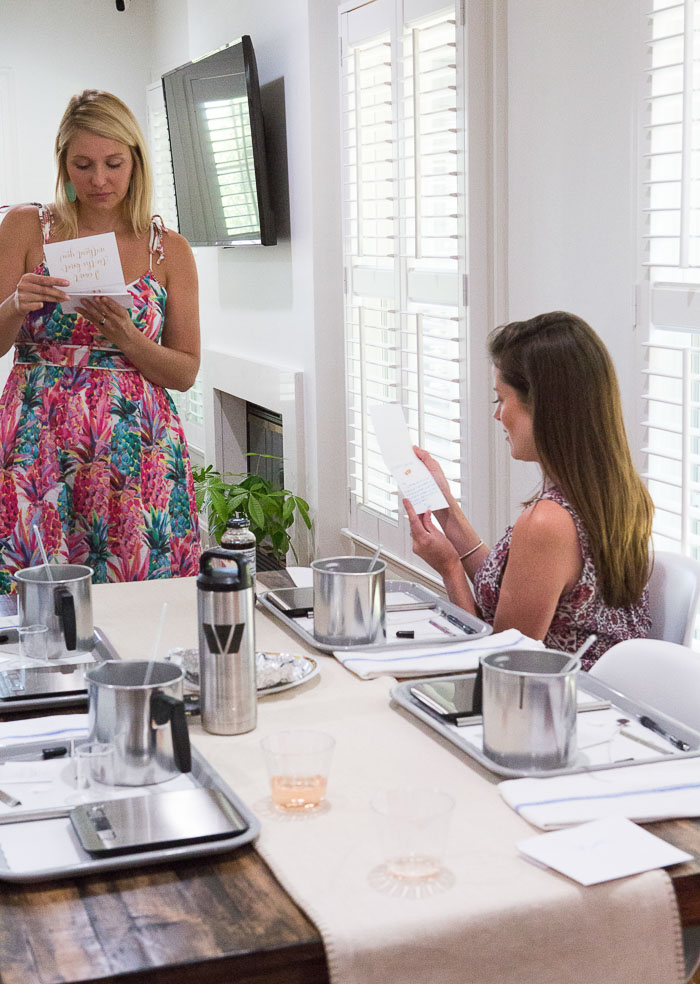 The Ask
So how was I actually going to ask them? First, off, several of the girls live out of town and couldn't make it in town for my brunch which I casually sent out a Paperless Post with just an invite for Bubbles & Brunch. I wound up buying cards that said "I can't tie the knot without you!" Then I bought rose gold knot earrings and placed them inside the card and wrote a special note to each lady. I mailed off the notes to the girls who couldn't make it earlier that week. Then when the gals arrived to the brunch, I had the notes laying out under my photo wall and had them all open them at the same time.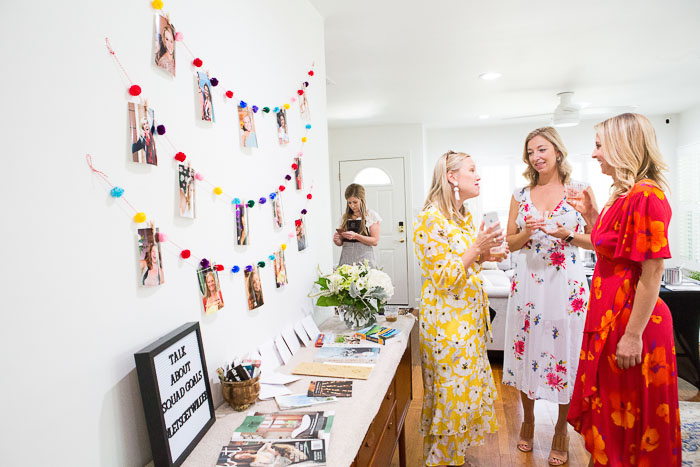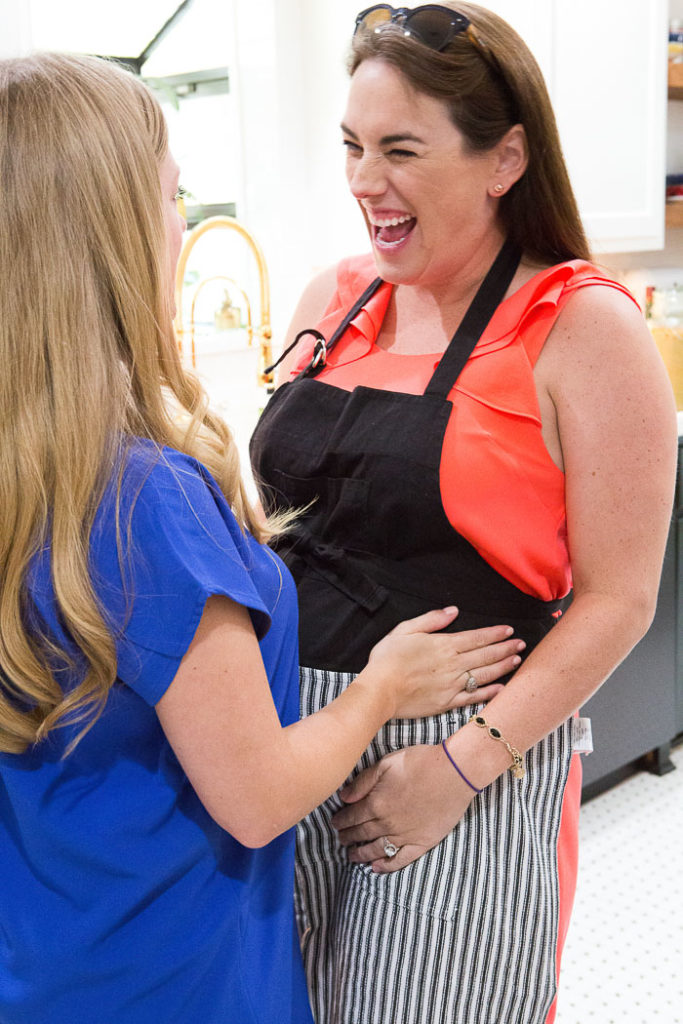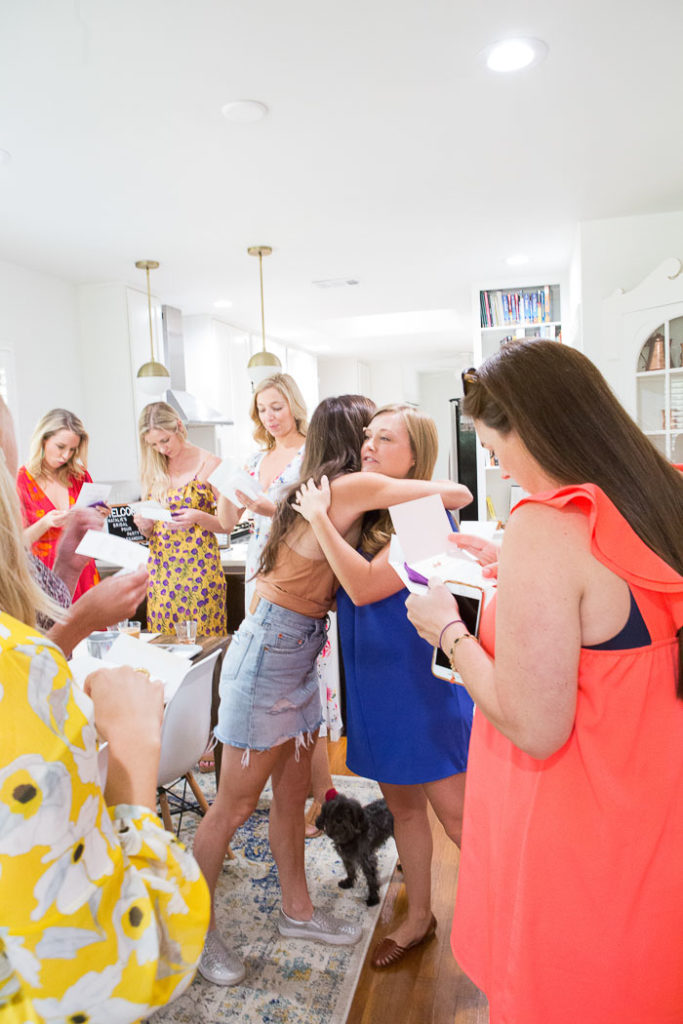 It wound up being such a fun morning! I am so glad I took the time to throw a Bridesmaid proposal party! Did you do anything special for your wedding party?
Photos by Taylor Prinsen Photography