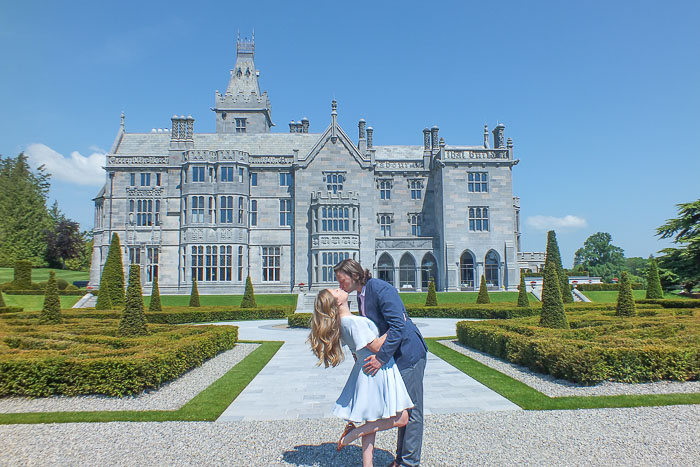 BMW and I bonded over our love to travel. One of our first big trips together was to Japan for New Year's! After BMW planned the most perfect surprise proposal, we knew almost immediately that we wanted to have a destination wedding. Taking all of our friends and family on an adventure is a like real life fairy tale to us! We ultimately chose to plan our destination wedding in Ireland. We are constantly fielding questions about "why Ireland" so I thought I would write up why we chose the Emerald Isle for our destination wedding!
Why We Chose Ireland for Our Fairy Tale Wedding
When people find out that BMW and I are engaged and that we are getting married in Ireland, inevitably their first question is always, "so why Ireland?" No, neither of us are Irish. Although my recent Ancestry DNA test did say that I am 19% Irish, I have no real relation to Ireland. In fact, the first time I visited Ireland was this past February to tour wedding venues! I know, I am a little crazy and fly by the seat of my pants like that.
When we got engaged we knew pretty quickly that we wanted to do a destination wedding. We also knew that we didn't want to do it at a beach. While I love a beach vacation, neither of us care much for hot weather. So the beach destinations were out of the picture from the get go.
We actually looked into potentially doing our wedding in one of our most favorite places Mexico City. We quickly learned that while my Spanish is good enough for giving directions and ordering meals, the language barrier would be difficult. Venues there are also huge, like as in minimums of 1000 people, and we didn't want a wedding that big. There were some smaller venues of course but when we reached out to venues and planners, it took them a while to get back to us and nothing was feeling right.
At the same time, we were also looking at castle and chateau venues all over Europe! Magical, right? I mean who doesn't want to get married in a real castle!?! The idea of hosting all of our closest friends and family under one roof just felt so perfectly right.
Upon further Pinteresting and Google searches, I kept coming across gorgeous castles and manors surrounded by rolling green hills. I read about the Celtic culture and how many of our wedding traditions today like tying the knot, wearing blue, wedding bells and even the honeymoon all come from Ireland! BMW loved the idea too. Hello, golf courses. We had heard how incredibly friendly the Irish people are. That alone was enough for us to book plane tickets for two weeks later to go look at venues!
Planning a Destination Wedding in Ireland
The moment we stepped off the plane I was smitten by the Irish charm. The accents, the history, the jolly people, the hills, the sheep, the beer… we both loved it all. We knew this island was the place. Now, just which venue!
Originally, we had wanted a short engagement and to get married in the fall. Our favorite season. But as fate would have it our perfect place wouldn't work out until next March. March 9th, 2019 to be exact. Looking back, it all fell into place so perfectly and I wouldn't change a thing!
Touring Wedding Venues in Ireland
Waterford Castle
We toured four venues. First up was Waterford Castle. Yes, the same Waterford as the crystal! Growing up, my mom would give me a Waterford Crystal ornament every year. The castle sits on its own island and the venue was actually one of our favorites over all. We loved the exclusivity of it. However, the castle, especially the older ones aren't actually all that big. There were only 19 rooms in the castle and at maximum they could host 120 and that would be pushing it. The bar at Waterford, the huge fireplace, and the charming rooms would have been perfect if we were having a tiny wedding but ultimately this gorgeous place just wasn't big enough.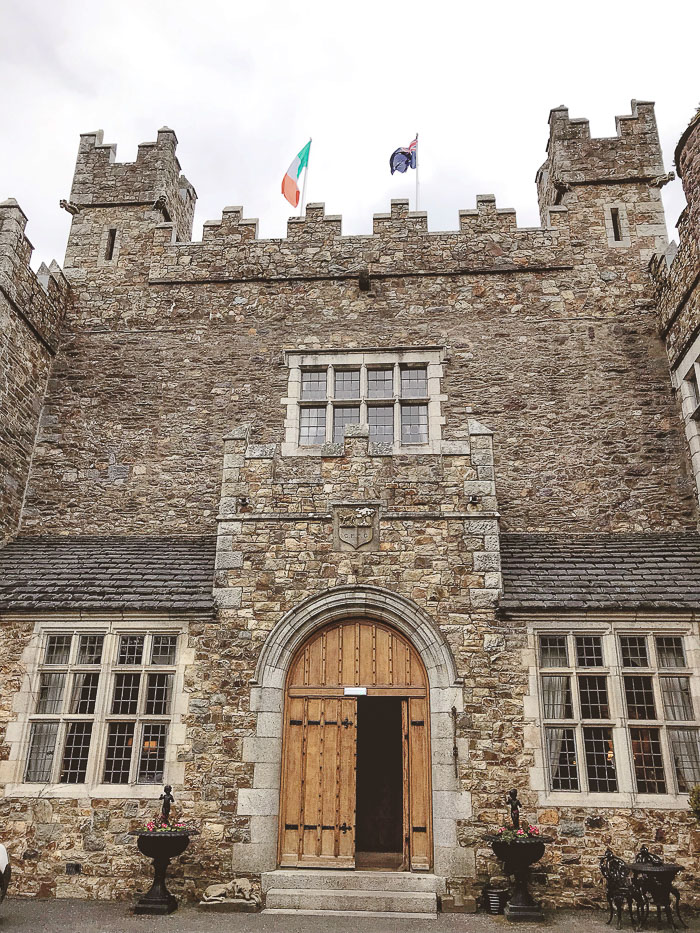 Waterford Castle Wedding Venue in Ireland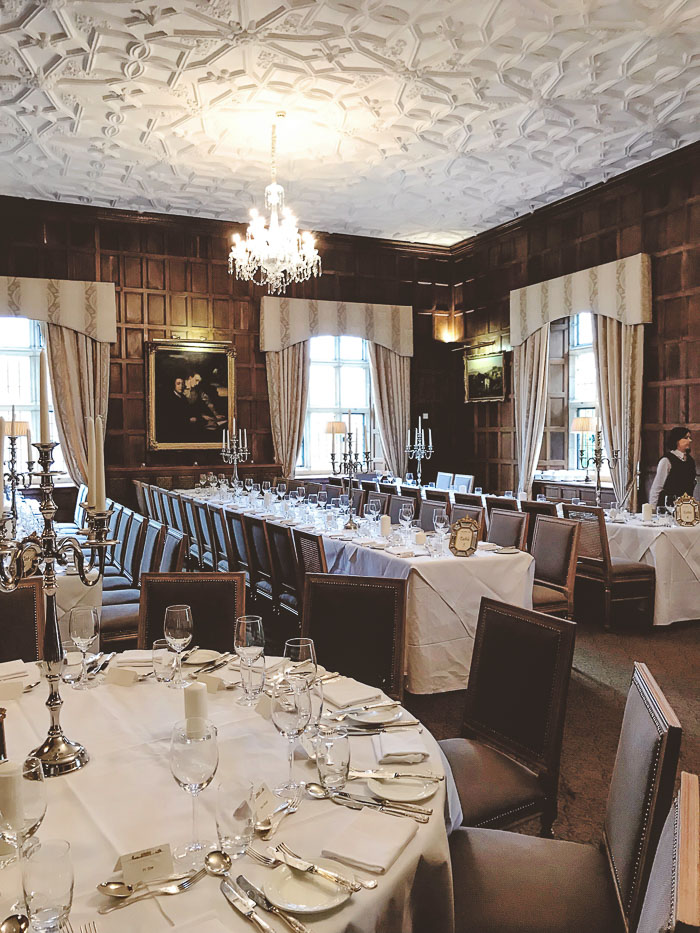 Waterford Castle Dining Room Set for Wedding Dinner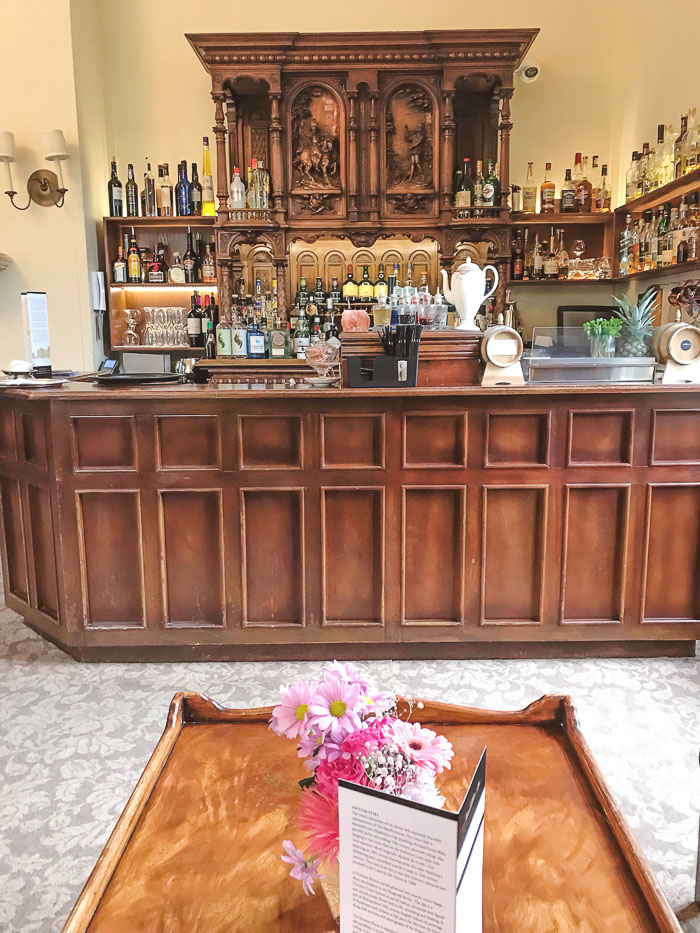 Waterford Castle Antique Bar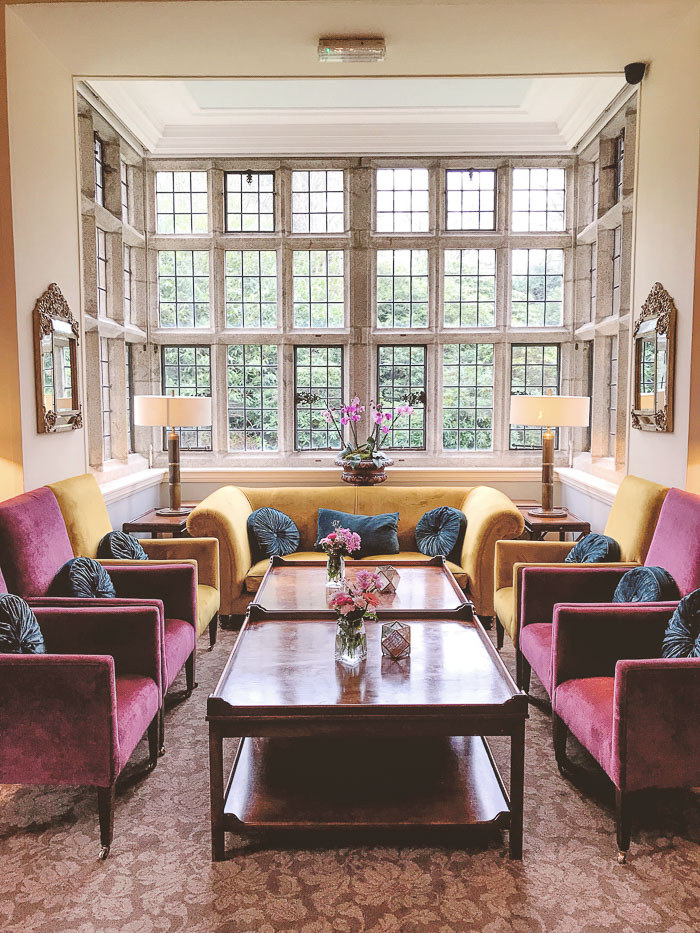 Waterford Castle Lounge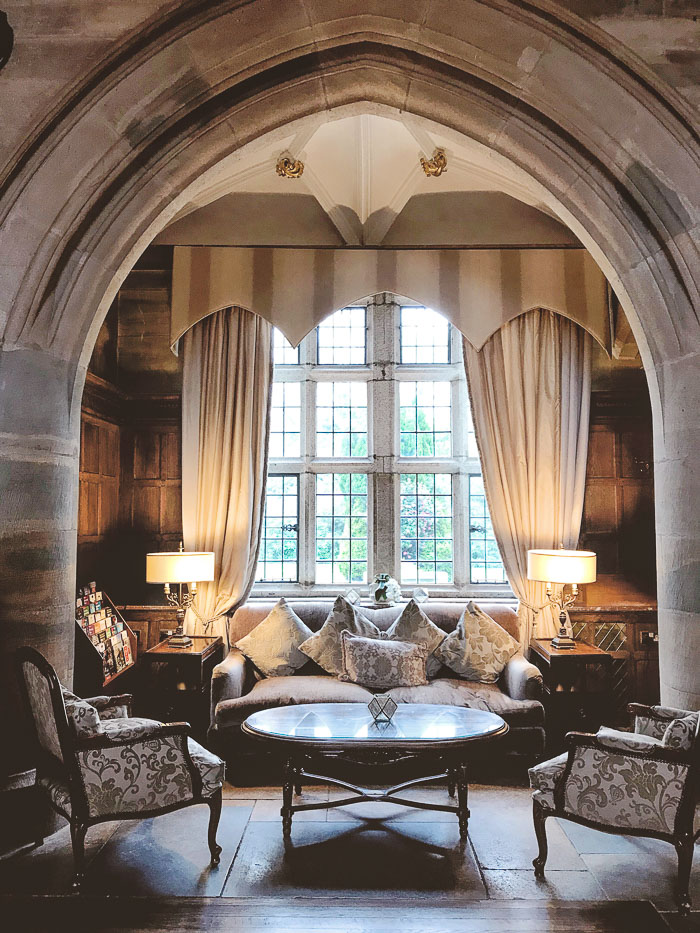 Waterford Castle Foyer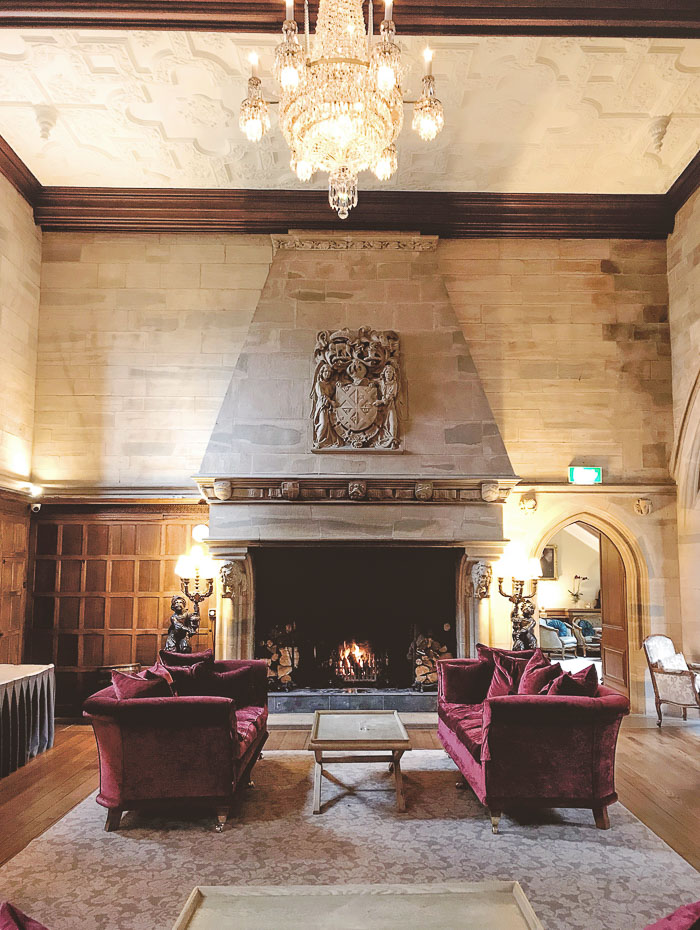 Waterford Castle Foyer 
Dromoland Castle
Skipping ahead to Dromoland Castle. From everything we had read and looked up, we thought Dromoland would be the place! We actually had it on hold for a Saturday this September before we took for our trip. The history of the castle really spoke to me and I had enjoyed my email conversations with the wedding coordinator there. I loved the period rooms like the dining room, drawing room and bar. However, from the moment we arrived we just knew this wasn't right. While the staff were incredibly friendly and we enjoyed our stay, the style of ballroom just didn't fit us. It felt like something out of Medieval Times, a little cheesy. We weren't feeling the vibe.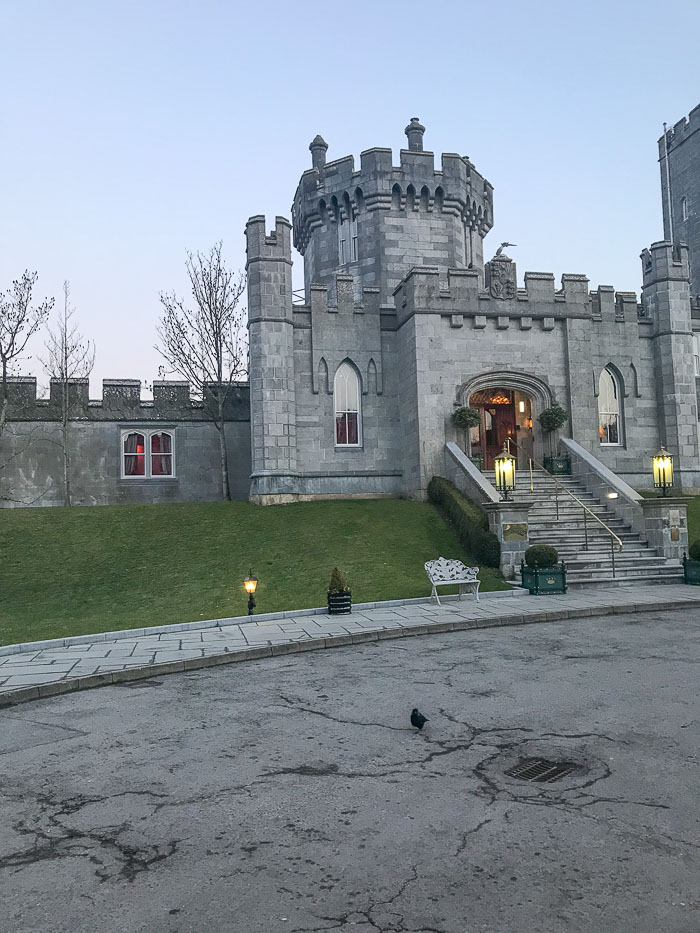 Dromoland Castle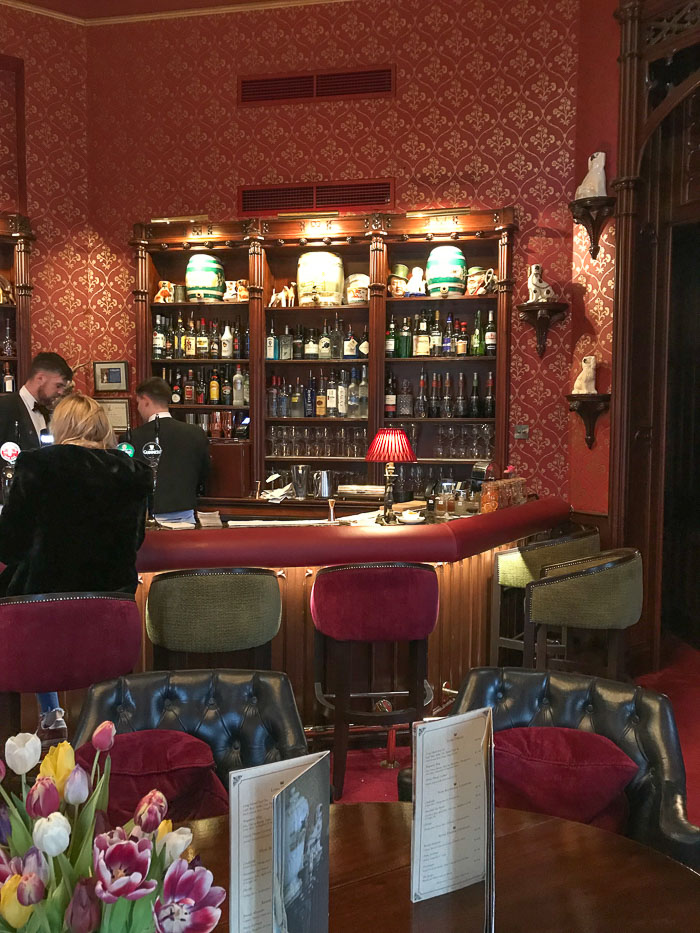 Dromoland Castle Bar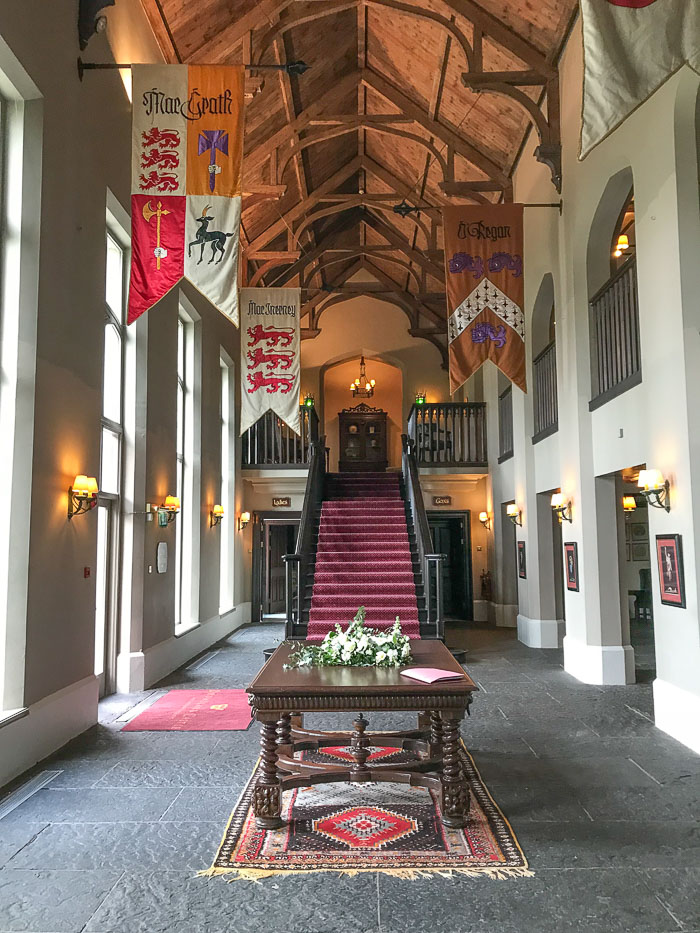 Dromoland Castle Wedding Hall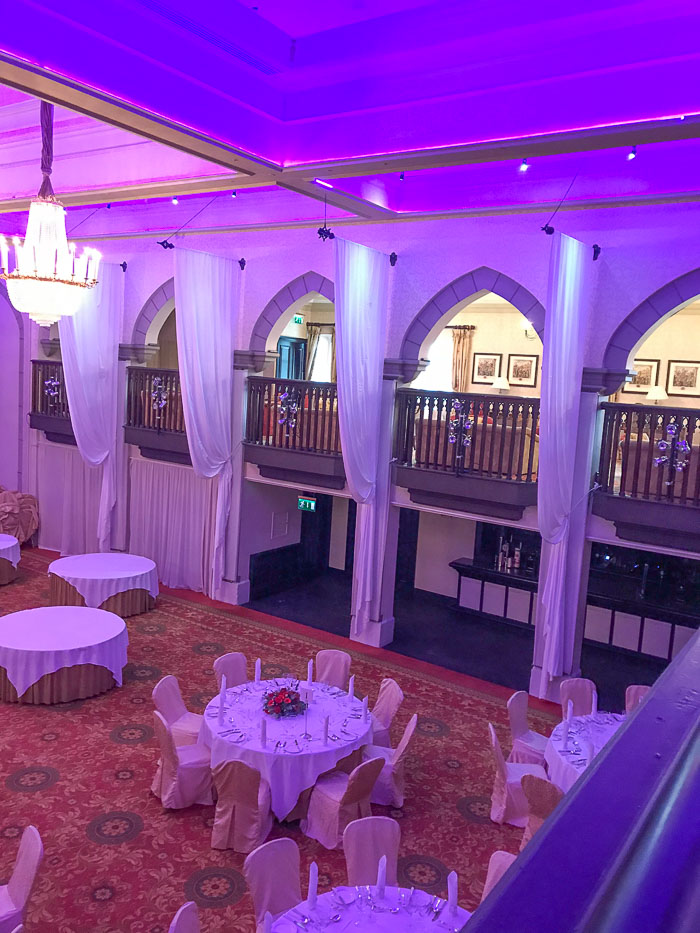 Dromoland Castle Wedding Ballroom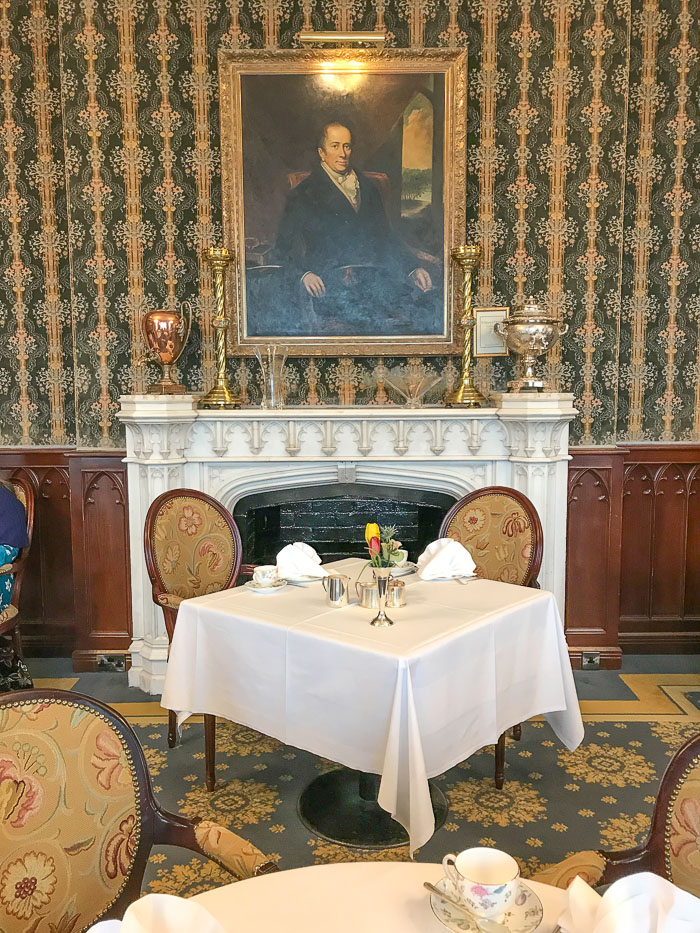 Dromoland Castle Dining Room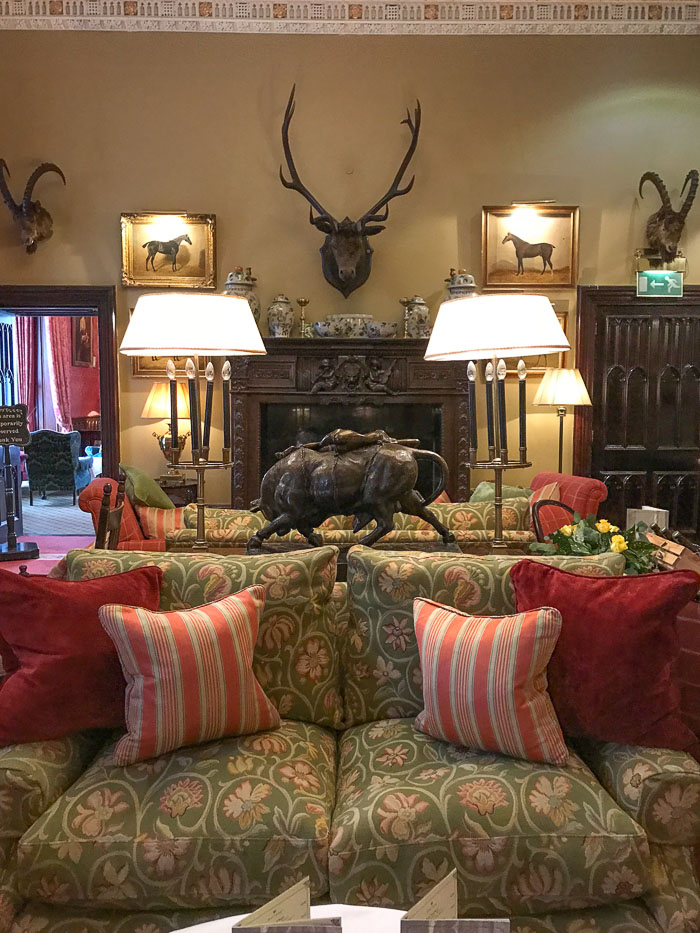 Dromoland Castle Lounge
Kilkenny Castle
Our final stop was Kilkenny Castle. It's proximity to Dublin versus the other locations was ideal. We visited it on the recommendation of our travel advisor. The grounds of this place were wonderful. The rooms were each unique and quaint but again the common rooms were quite big enough and the ballroom had just been redesigned and while it was fitting, the style was a little more modern than what we were looking for.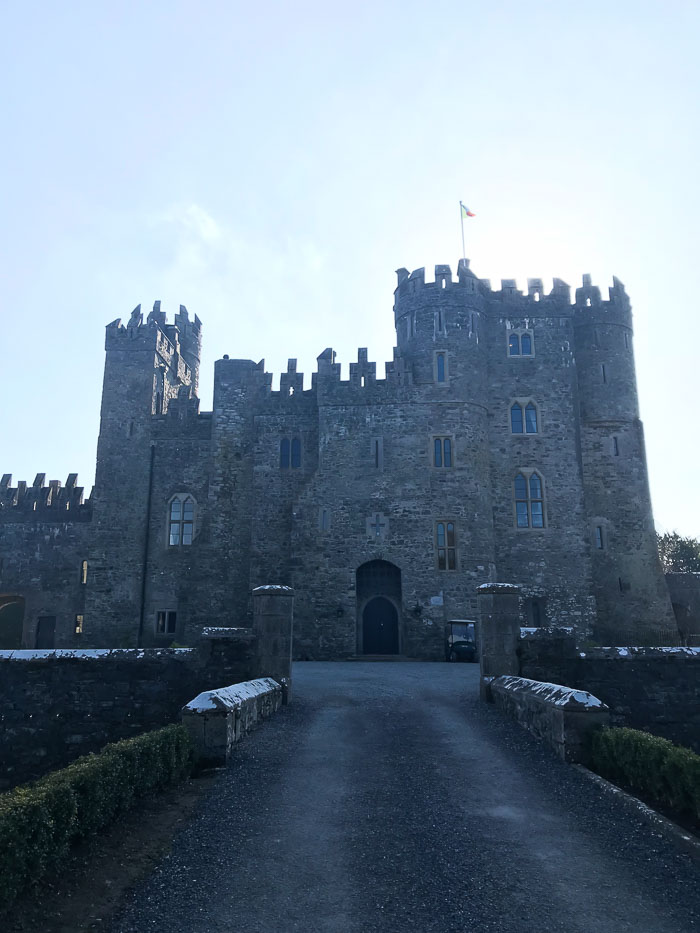 Kilkenny Castle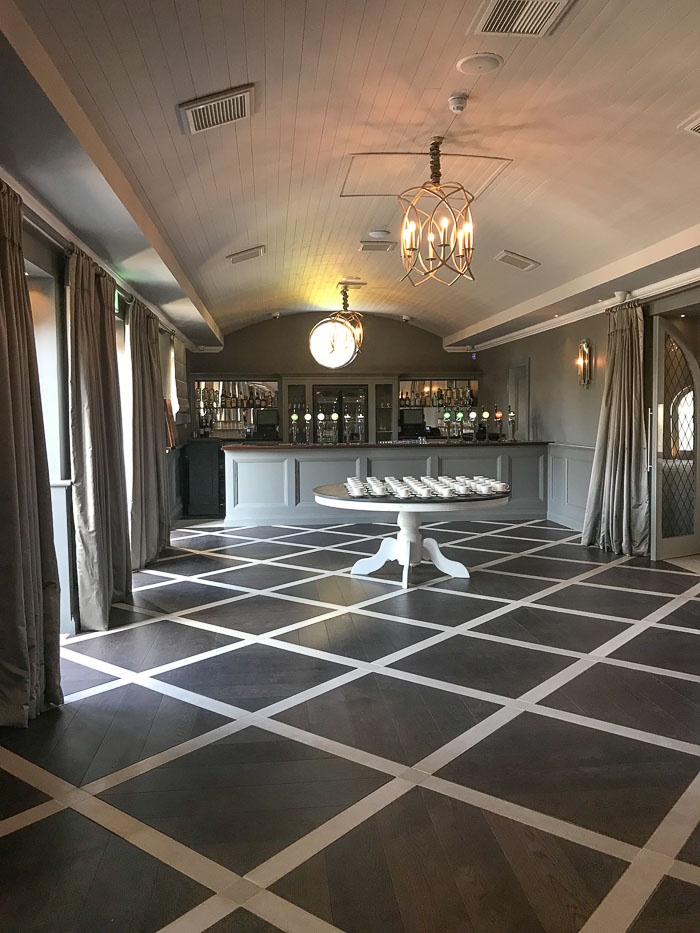 Kilkenny Castle Wedding Hall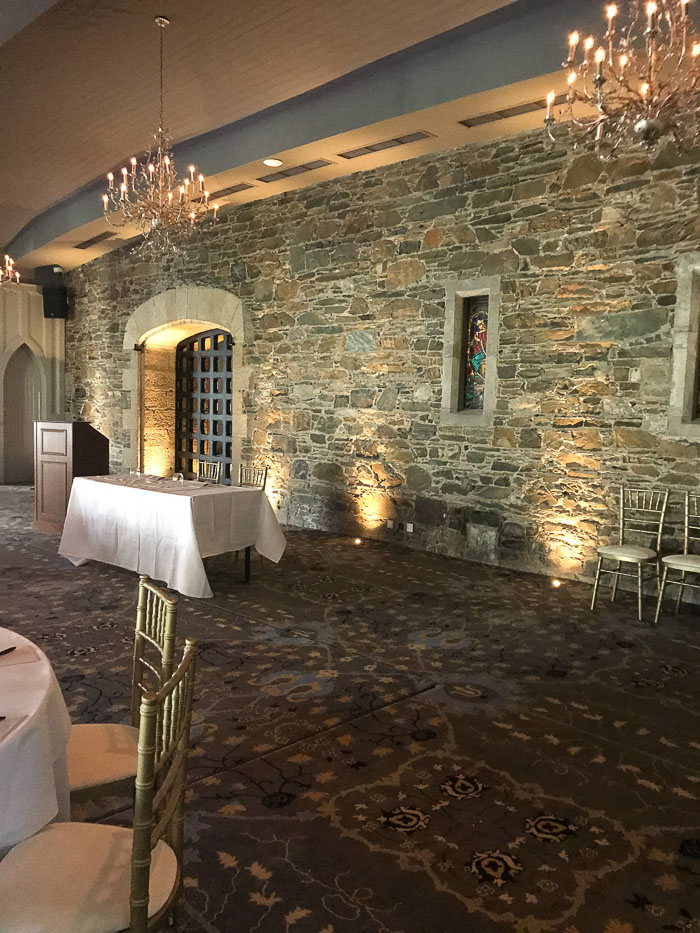 Kilkenny Castle Wedding Ballroom
Kilkenny Castle Foyer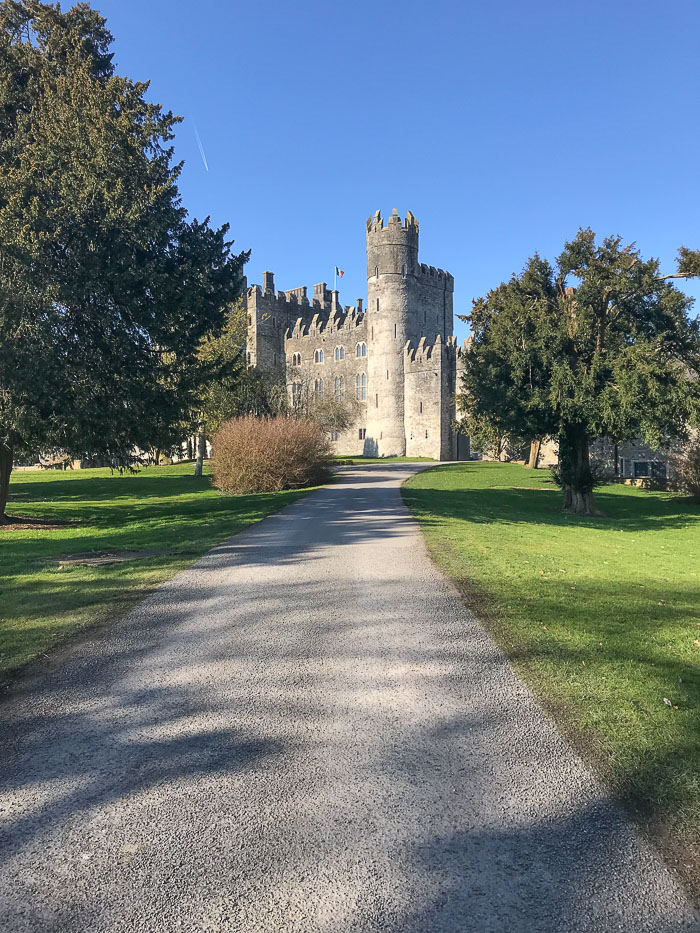 Kilkenny Castle Wedding Venue in Ireland 
How We Picked Adare Manor for Our Irish Wedding
Our second stop on our Irish wedding tour was Adare Manor. Our travel advisor and my friend Chelsea had recommended it. We thought it was great from what we saw online but weren't sure if we could swing it budget-wise. In fact, we almost skipped it all together. What a mistake that would have been! From the second we pulled up to Adare Manor I had butterflies. I loved every detail. And trust me, every detail has been attended to at the newly revamped Adare Manor!
The entire staff treated us with such kindness and care. We felt looked after every second we were there. The ballroom was gorgeously built and honestly just stunning. During our tour with the wedding planner, BMW and I kept eyeing each other and we both just knew this place was special.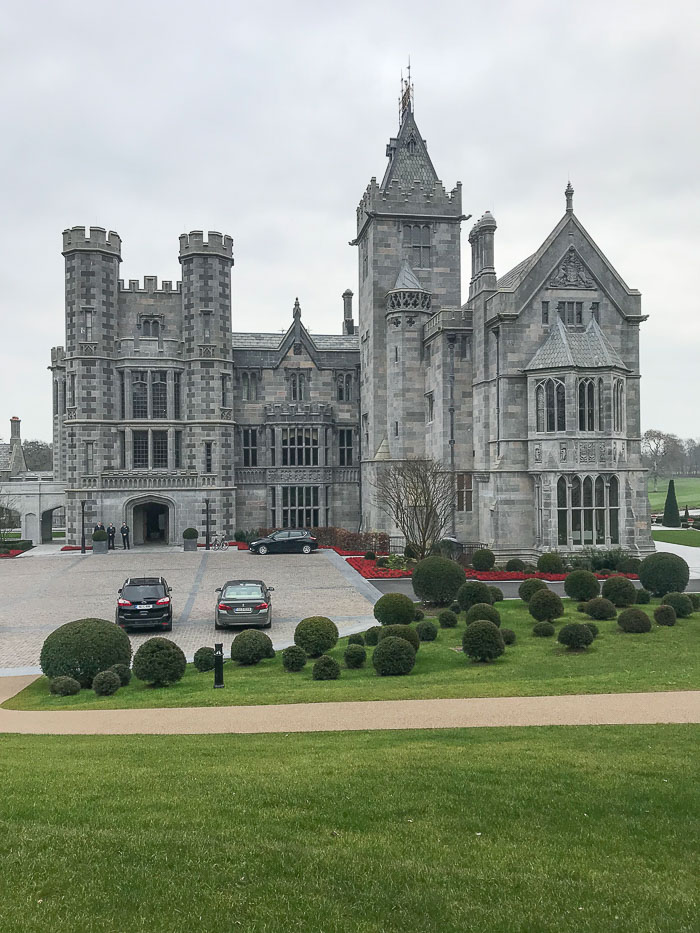 Adare Manor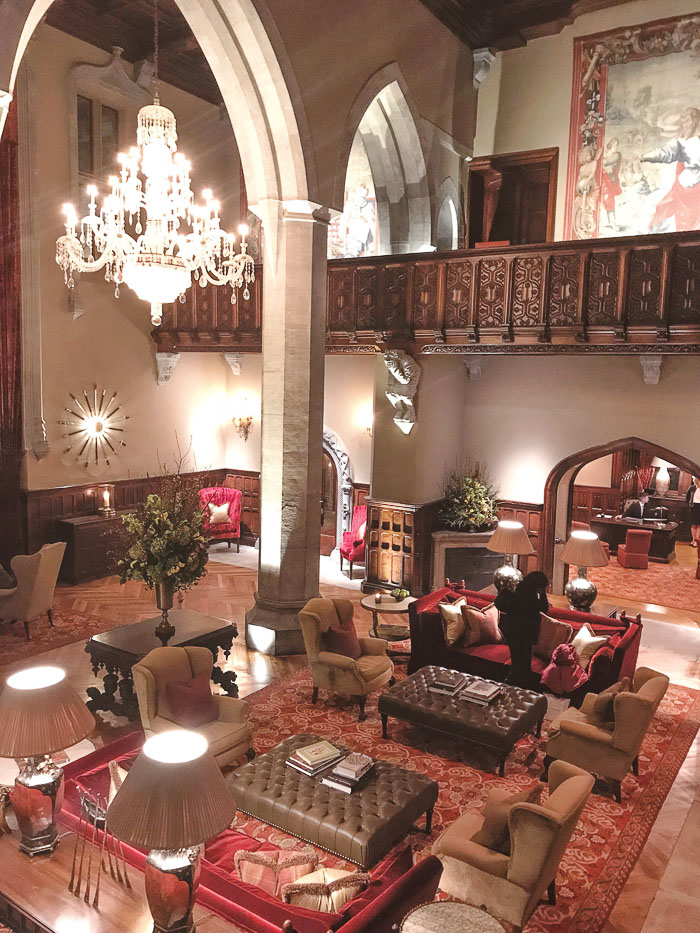 Adare Manor Foyer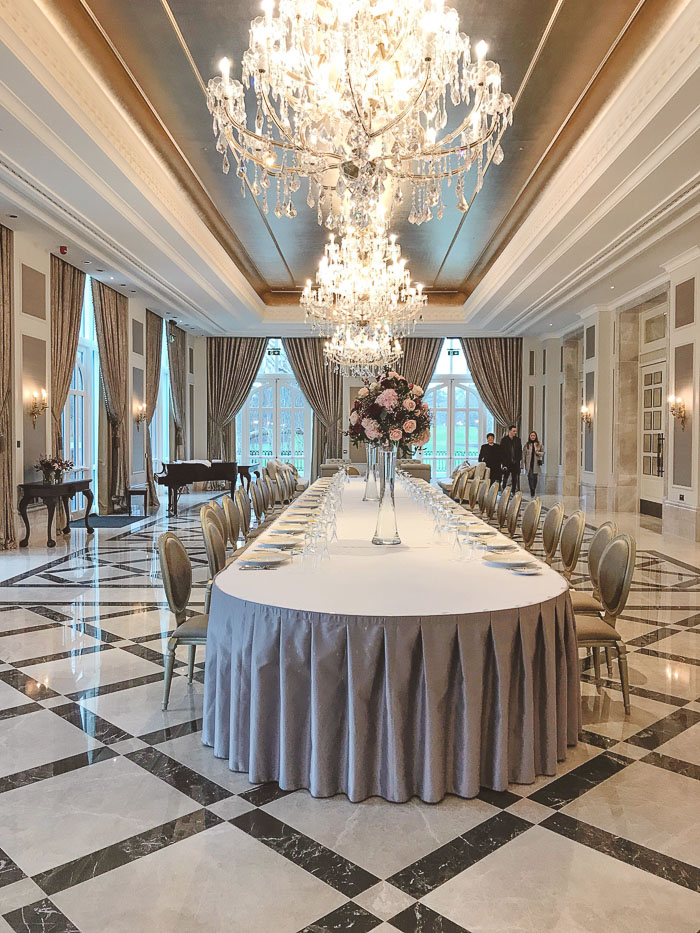 Adare Manor Wedding Hall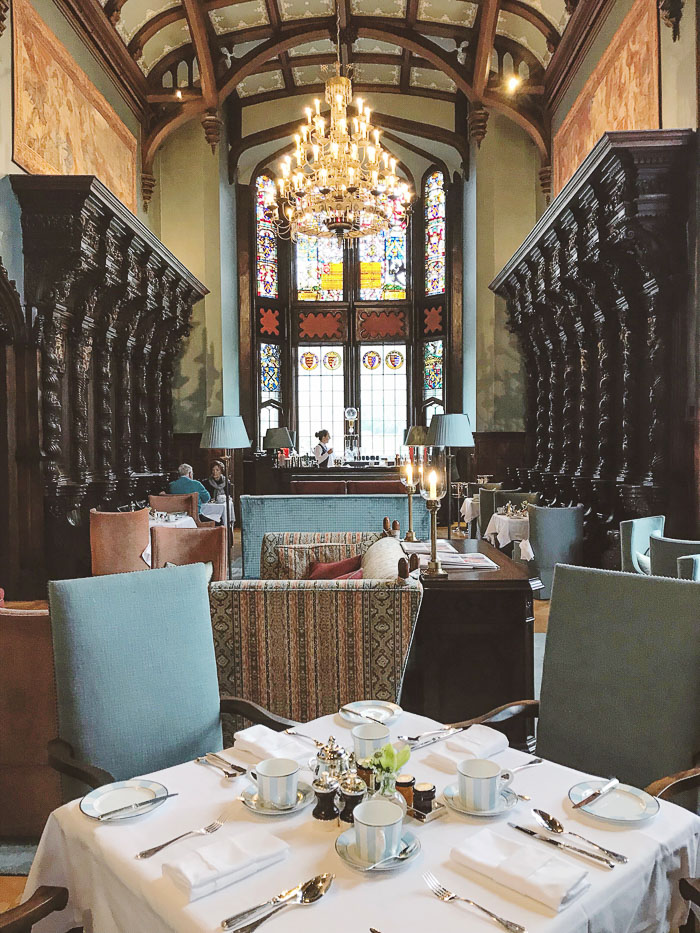 Adare Manor Gallery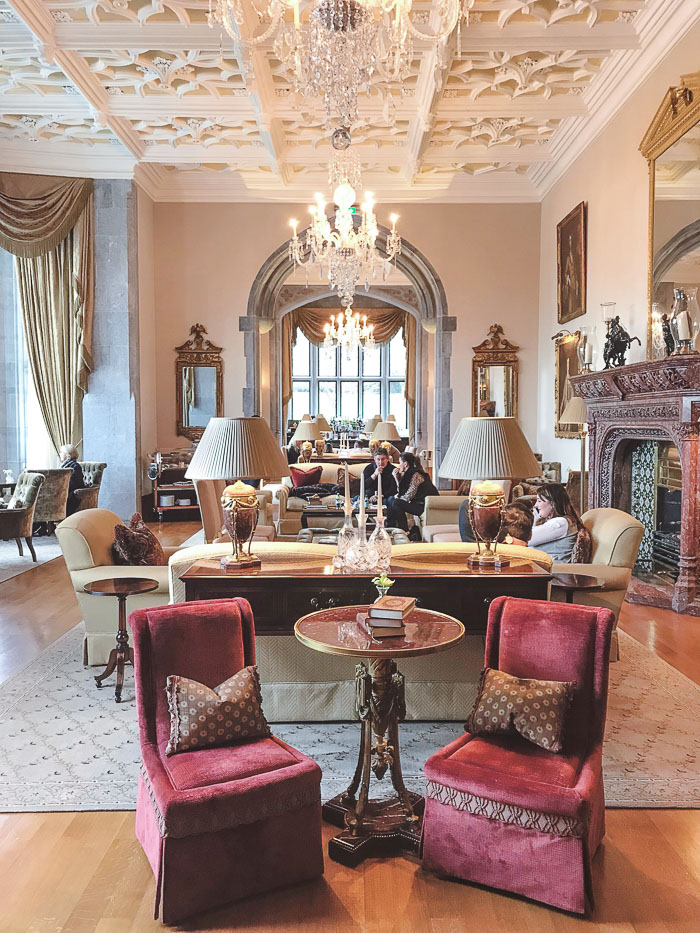 Adare Manor Drawing Room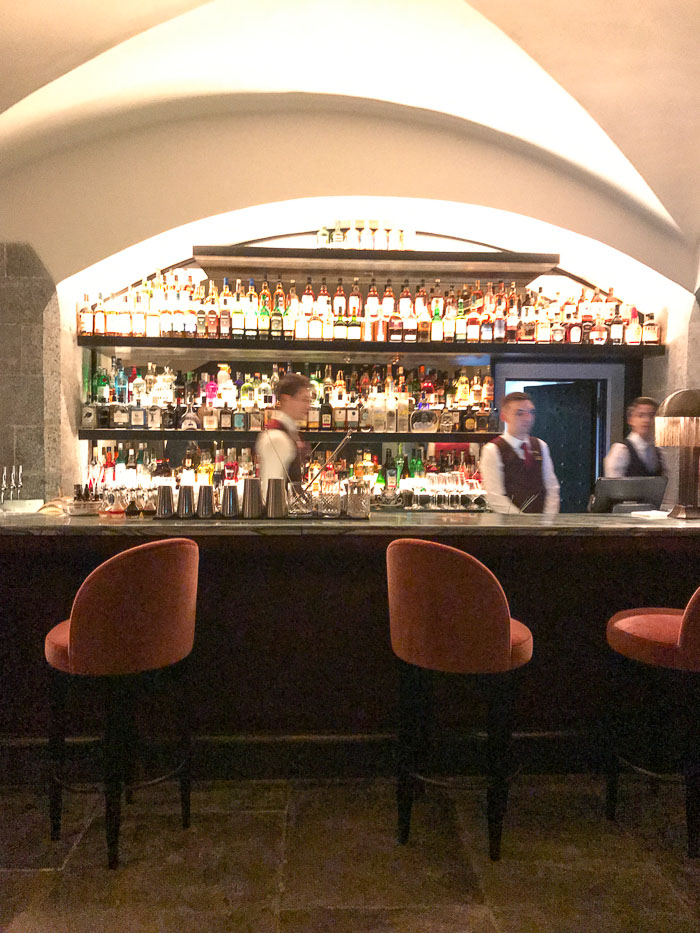 Adare Manor Tack Room
Luckily, with help from both our families and savings of our own, we made the decision to book Adare Manor as our venue! Since then, we have visited with my dad and his girlfriend to choose our menu and will return again with our moms in the fall to do some more planning. Every step of the way we have been so grateful that we chose Adare Manor.