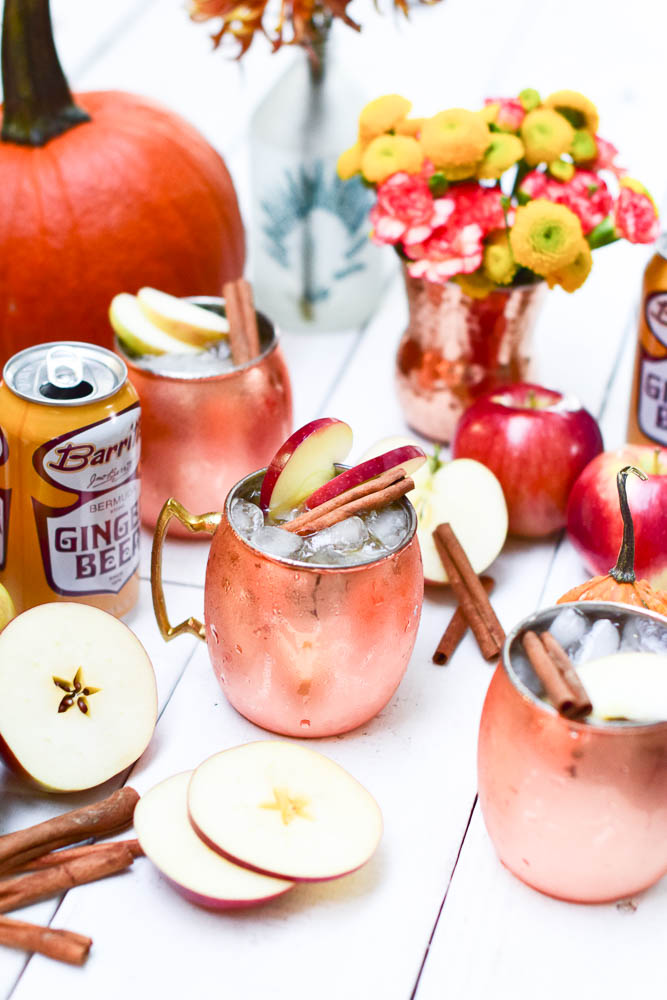 I've really been loving hosting happy hours at my house lately! Don't get me wrong I love checking out the new happy hours at restaurants and bars all around town but there's something I've been enjoying about having people over to the house. Everyone seems to relax a little bit more and stick around a little while longer which is what I love! Since it's fall and I just can't seem to get enough of this season, I made these Apple Cider Kentucky Mules for a happy hour this week. They are just like Moscow Mules but instead of vodka, I used whiskey. Vodka would of course work in this recipe and they are great sans alcohol for a virgin cocktail which was great for my girlfriend who is pregnant– a mom mule if you will!
Apple Cider Kentucky Mules
This post is in partnership with Barritt's Ginger Beer. Thanks for supporting the sponsors who keep this site going!
Plus, I used this as an excuse to set up the cutest table ever. I went over board with apples and cinnamon and copper. It's the little things y'all that make me so happy! The ginger beer adds a good kick without being too sweet and has a nice amount of carbonation to keep it refreshing. It's the perfect way to cheers the season!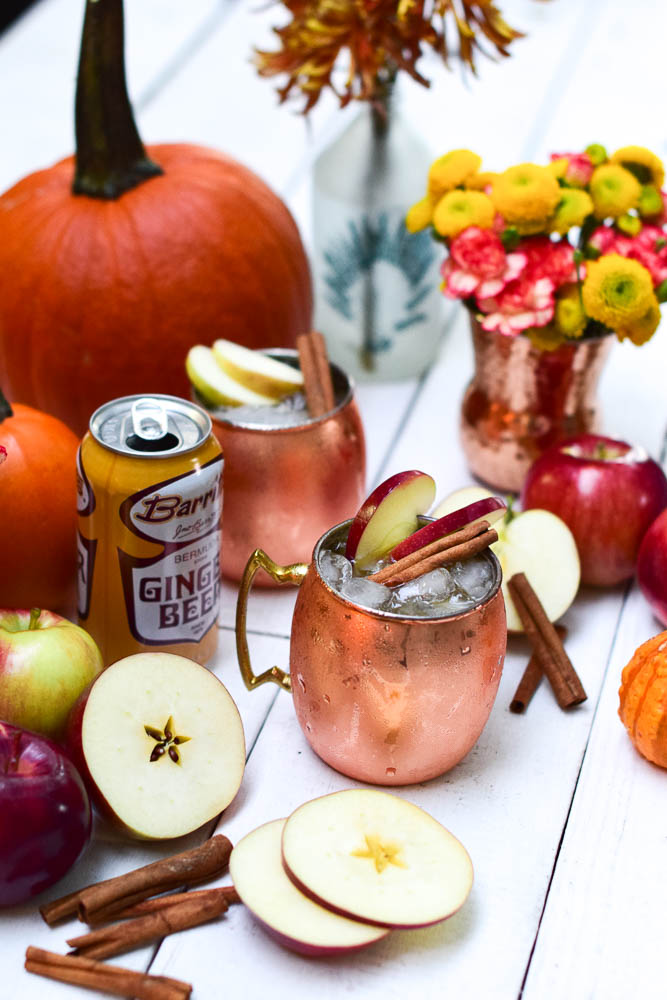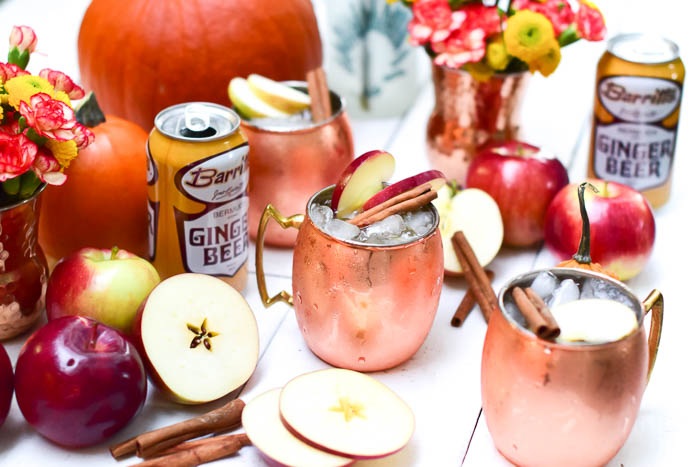 Apple Cider Kentucky Mules
Makes 4 drinks
6-7 cups of crushed ice
4 cups of spiced apple cider
1 cup of Barritt's Ginger Beer
1 cup of smooth whiskey or bourbon
Apple slices and cinnamon sticks for garnish
Put crushed ice into copper cups.
Pour 1 cup of apple cider into each cup over the ice.
Put two ounces of whiskey into each up.
Top off with Barritt's Ginger Beer.
Garnish with apple slices and cinnamon sticks and serve cold!