Our Backyard Renovation and Addition includes an apartment, outdoor kitchen and pool! We completely redid all the landscaping to build our outdoor oasis!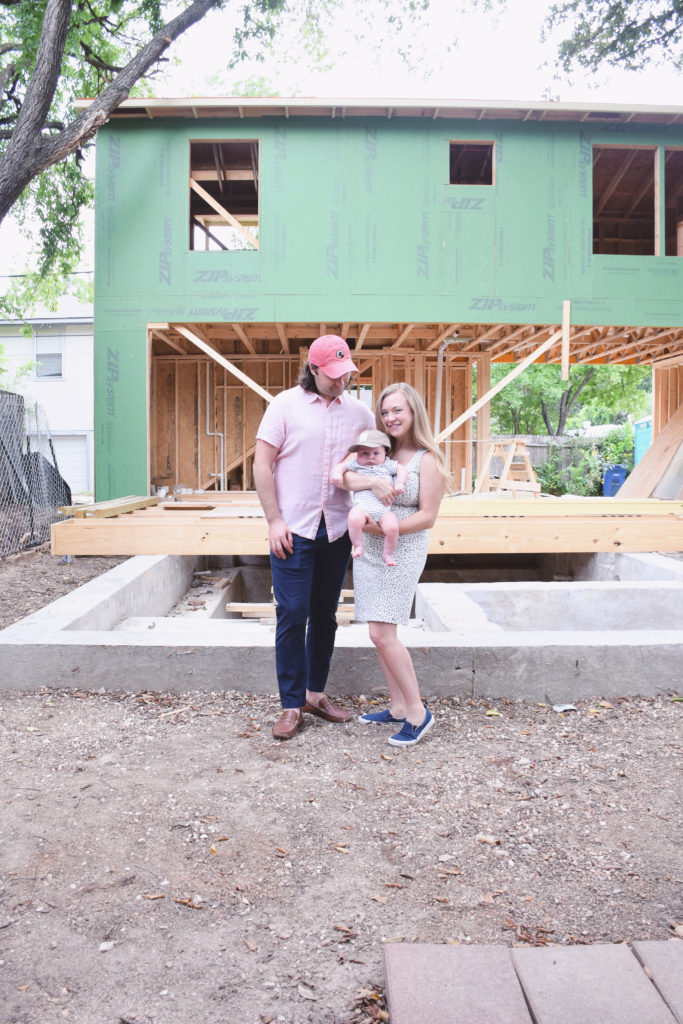 It's no secret that we love to entertain over here! We love our neighborhood and house so we decided to embark on a big project to make the most of every inch of space we have and turn our backyard into the outdoor oasis we always dreamed about!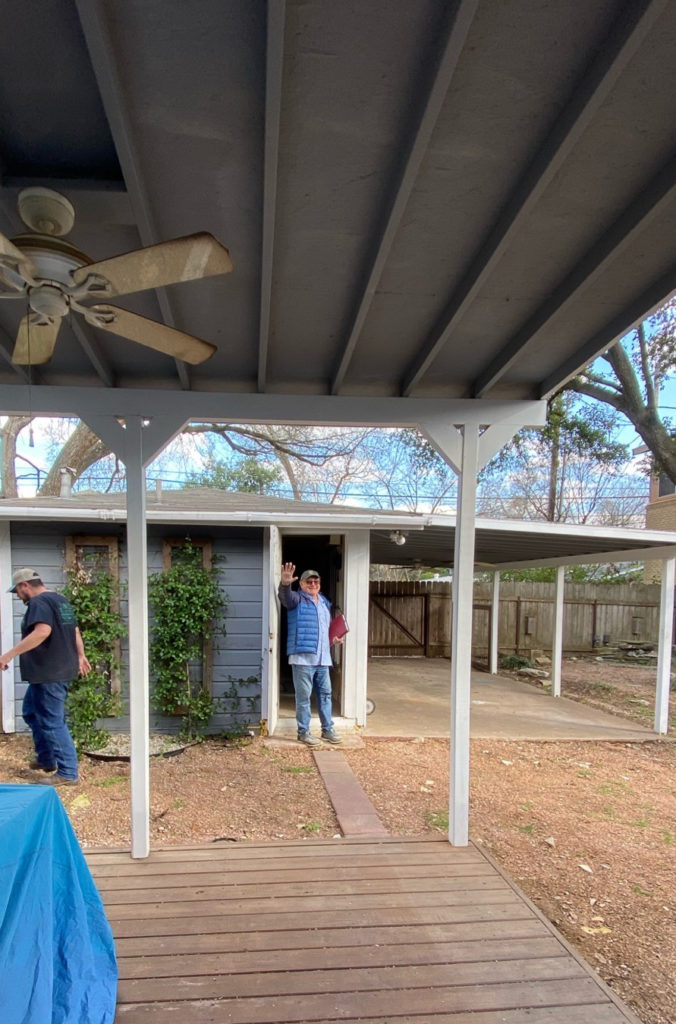 The Before
Our Outdoor Oasis
When we first purchased our home, we saw a lot of potential in the backyard space! It was hard for a lot of people to understand what we envisioned because there was a huge garage and carport sitting smack dab in the middle of our backyard. Behind the structure there was a lot of space that was going completely unused.
I was thrilled to see what we could make out of this space! It was definitely going to be a project and little did I know just how many hurdles there would be but I am excited to share our plans and progress so far!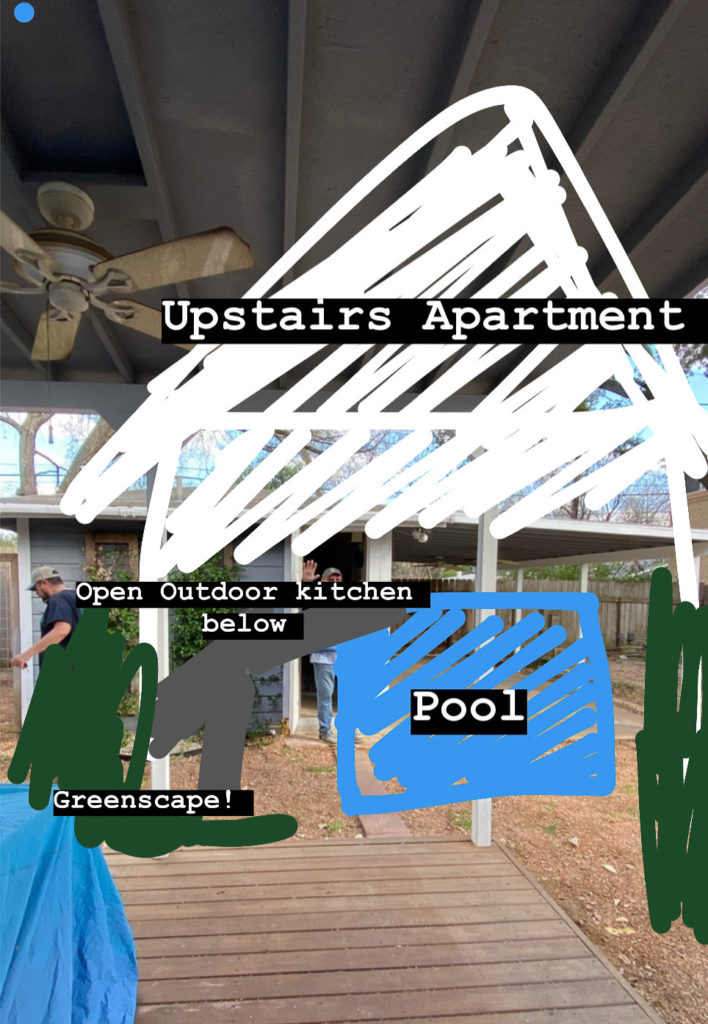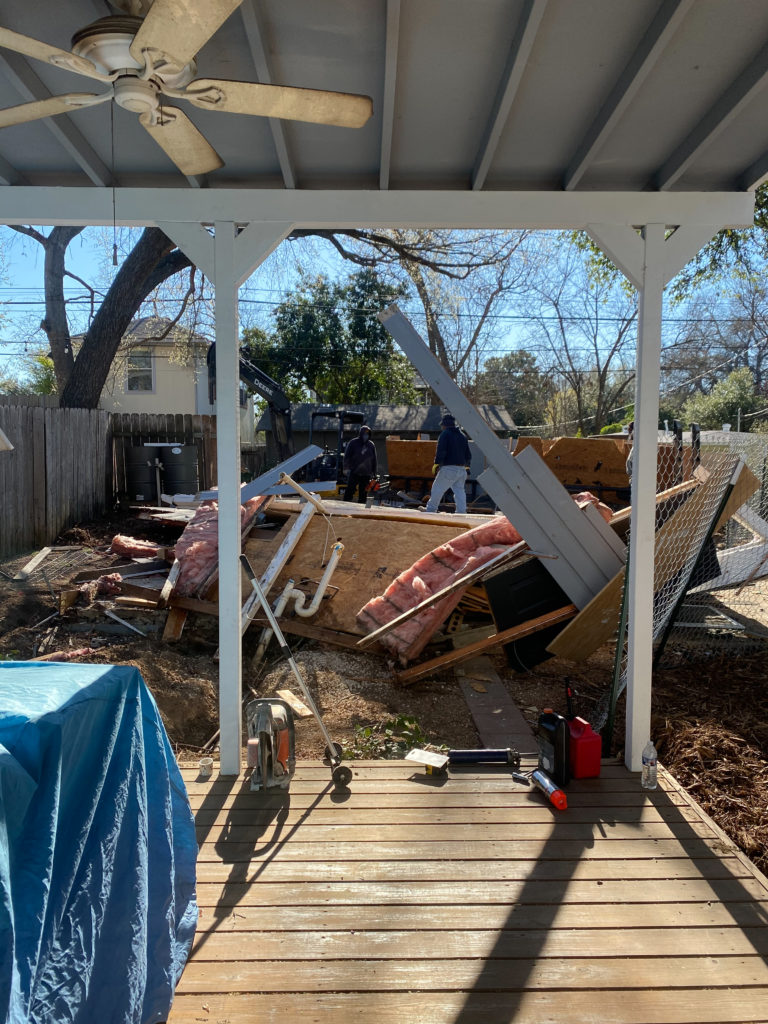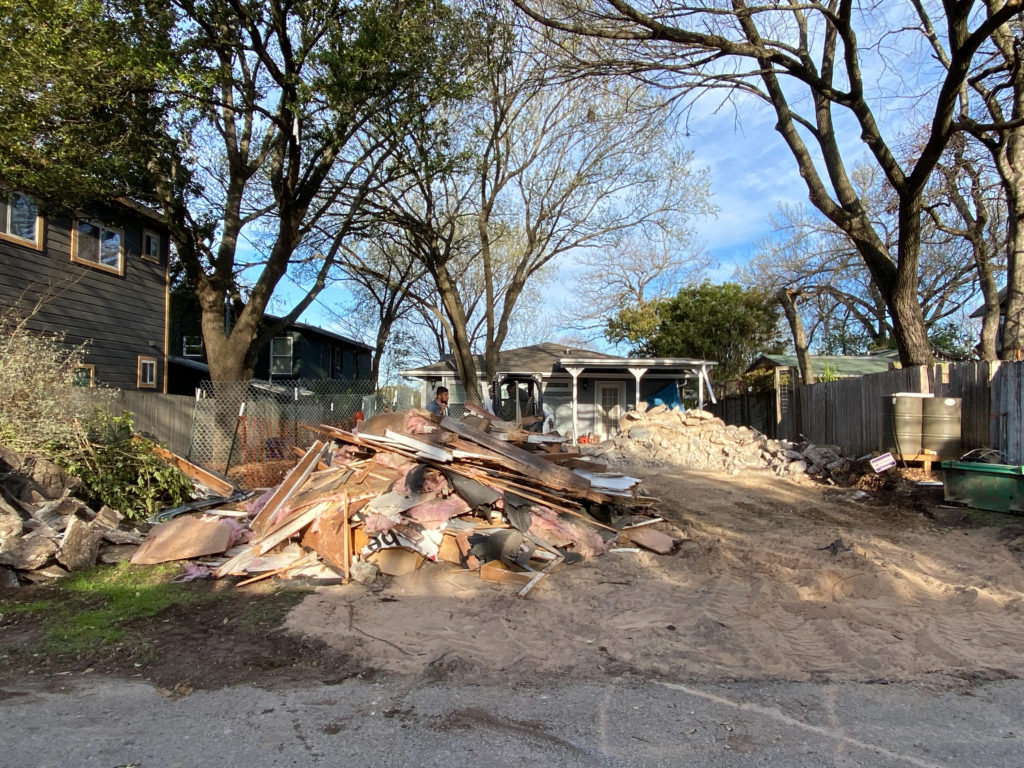 View from back alleyway 
The first step in our project was to find an architect who could help bring our dreams to life! We have several trees in our backyard that are protected by the City of Austin, so that meant that we would need to get creative with our use of space. Tree regulations vary widely depending on where you live, so you will definitely want to contact a local architect who can walk you through the process where you live. We went with Ed Hughey here in Austin and have been really happy with his work so far!
Then second step is to find a builder to actually put those drawings into reality. We went with Matt MacConnell here in Austin and are excited to have him build our dream backyard! Our pool builder is Enfield Pools and they have been fabulous to work with as well!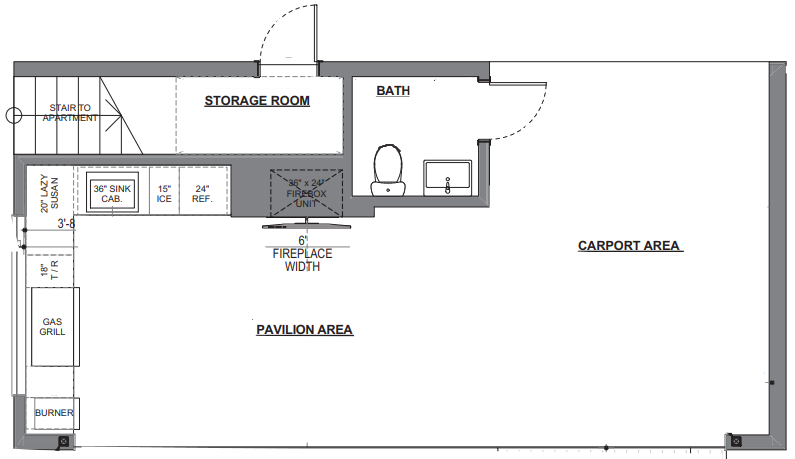 downstairs open air pavillion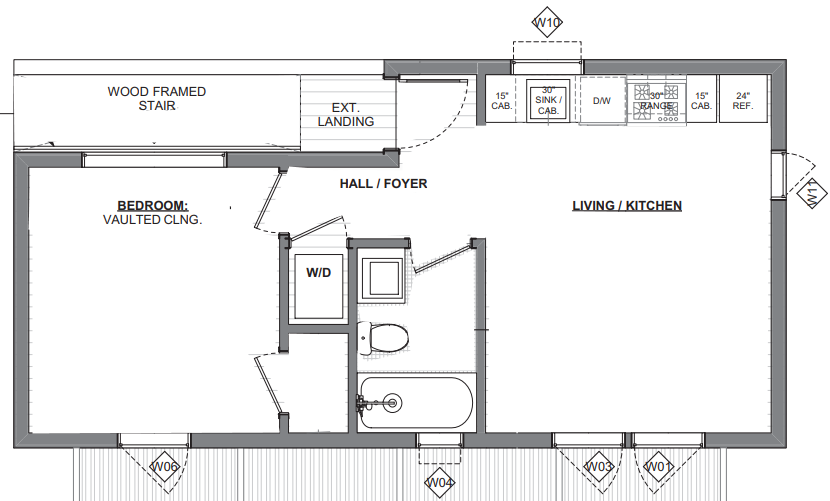 upstairs one bedroom one bathroom apartment with kitchen, living and laundry
As we talked through exactly how we wanted our space to function, our project grew! We knew we wanted a pool and outdoor kitchen since it's hot here in Austin at least six months out of the year. Then we thought, well what about the other months? We wanted to enjoy our space year round so we decided to add a big fireplace and a hot tub.
Then as we talked about the project we realized why not take full advantage our space and… build up! We were already pouring a slab complete with water and gas so it wasn't a huge leap to go vertical.
We decided to make the most of every dollar and decided we wanted the upstairs to be a complete one bedroom apartment where someone could live if we ever wanted that option. So we added a full bathroom, laundry and kitchen with dishwasher. It isn't a huge space but it's definitely liveable.
At first, we are thinking this space will primarily be used as an office or studio space for BMW and me and as a guest house for my parents to stay in when they come visit us.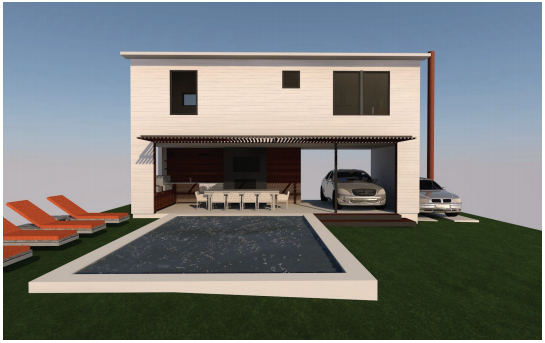 view looking out from house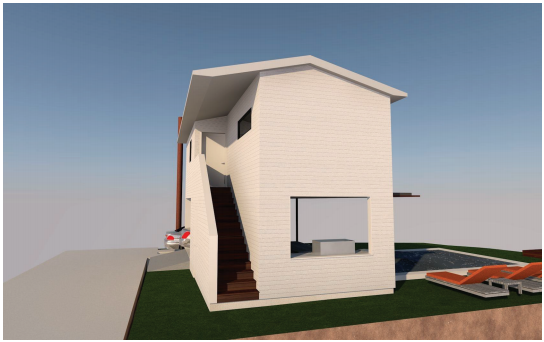 side view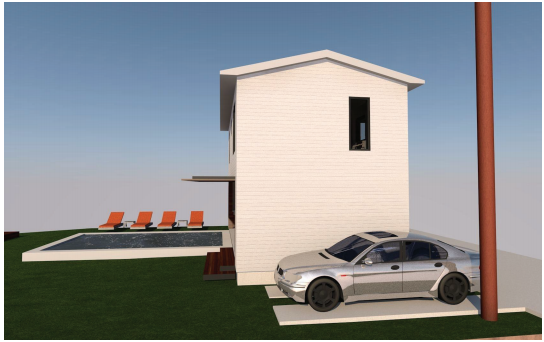 other side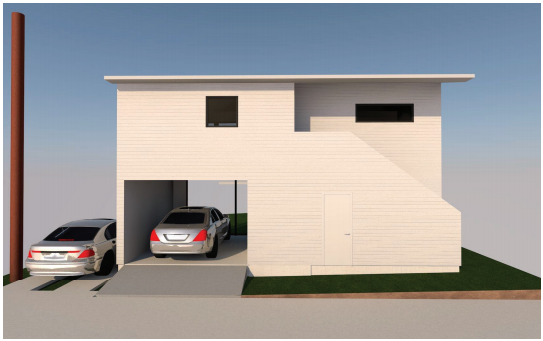 view from back alleyway 
Yes, if you're thinking did this girl just add two kitchens to her house, yes I sure did! And that's in addition to the one we already have in our house. Basically, this foodie can't get enough! I am so excited to have three great spaces to cook my heart out in and share lots of new recipes with y'all.
Also, I am super excited to have a pool and huge open air area to entertain in and throw dinner parties! We are truly designing this space to be an extension of our home that we can use year round. Instead of another living room inside, we are thinking of this as an outdoor living space.
I will continue to share updates and let y'all know how everything shakes out! In the meantime, feel free to ask any questions in the comments below!