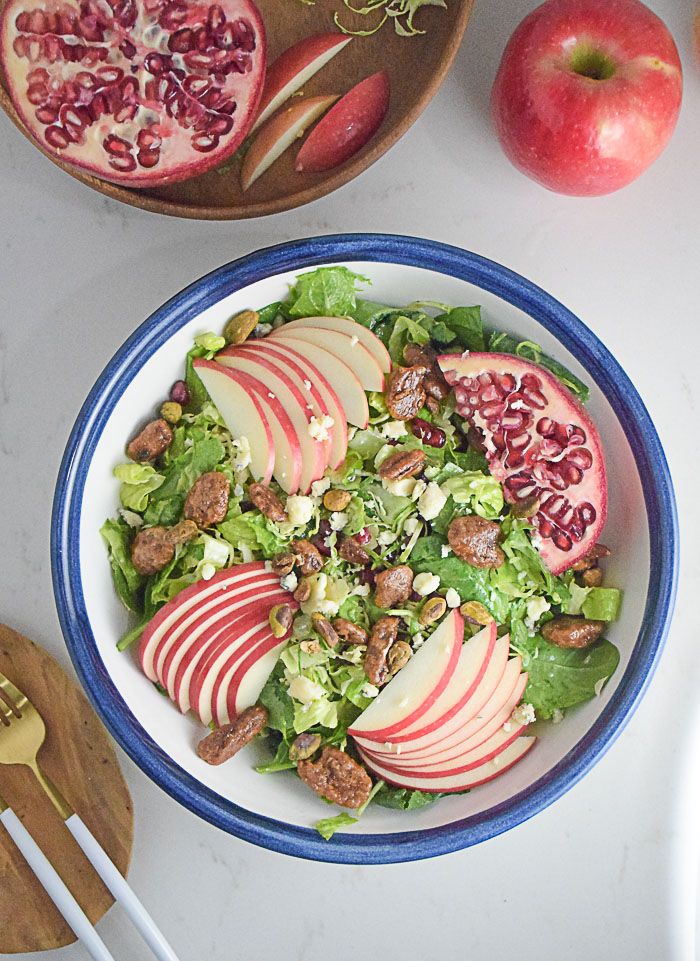 Let's just file this Fall Holiday Salad under what I am currently craving! The holidays are full of indulgences and I do enjoy participating. This salad is a great mix of both worlds– lots of holiday flavors but a little lightened up. Maybe I am just biased but I would say that this salad is delicious enough to make and take with you to your holiday gathering this year! It's also quick enough to pull together on a busy weekday evening for dinner.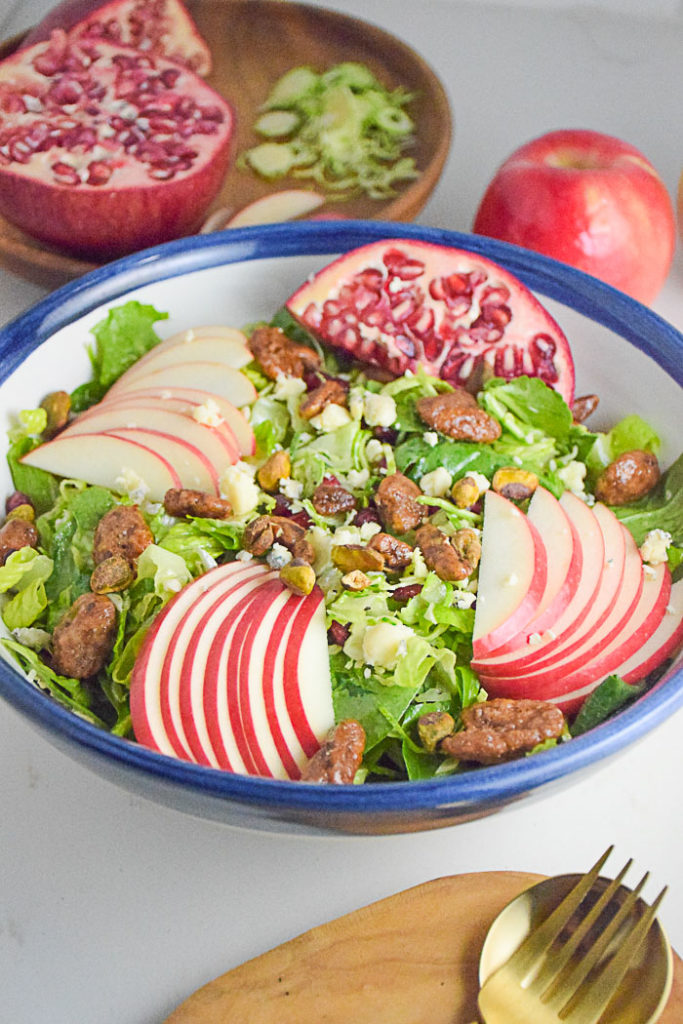 I love how crunchy this salad is… my mouth is watering just thinking about it! I love this salad on it's own but BMW likes it when we add some chicken to it. It pairs nicely and gives it a little more protein. This salad is just a touch sweet but in a good way– the mustard and apple cider vinegar dressing give it some depth and sour to balance things out.
Who knew you could pack so many nutritious foods into one delicious bowl!?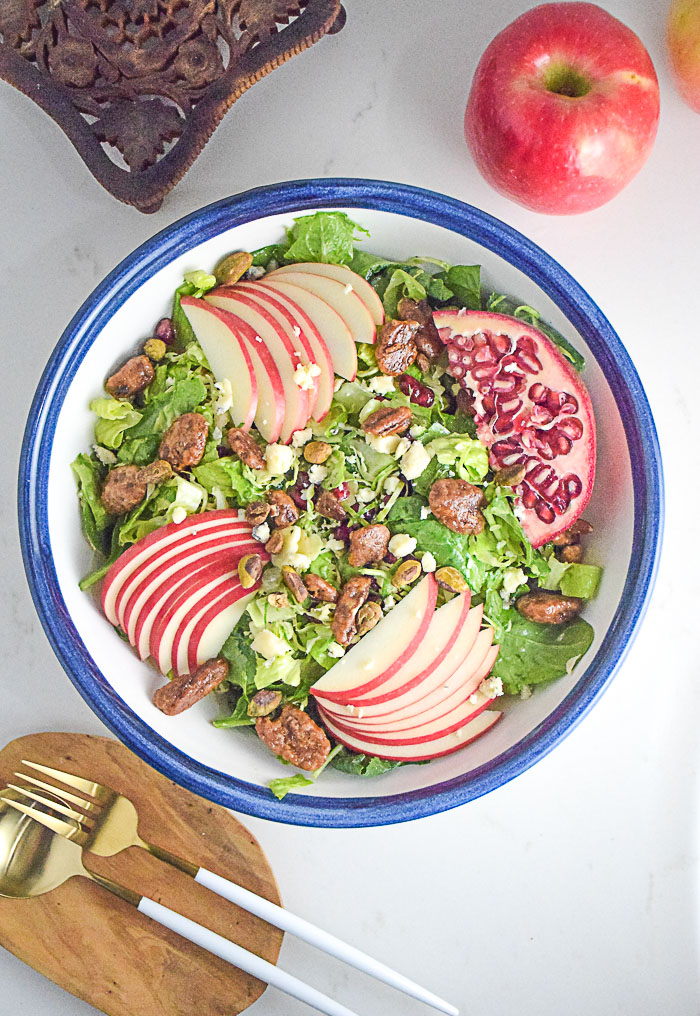 Fall Holiday Salad with Pomegranates and Candied Pecans
Makes 2 large salads or 4 small salads.
Ingredients: 
1 cup baby spinach
1 cup baby kale
1 cup romaine, sliced thinly
1 cup shredded or very thinly sliced fresh brussels sprouts (I use a mandolin for this!)
1 large crisp apple (like Pink Lady) thinly sliced
1/2 cup fresh pomegranate seeds
1/2 cup gorgonzola or blue cheese crumbles
1/4 cup candied pecans
1 tablespoon crushed pistachios
For the dressing: 
1/2 cup good quality olive oil
1/4 cup dijon mustard
1/4 cup pure maple syrup
2 tablespoons apple cider vinegar
1 teaspoon black pepper
Directions: 
Whisk all ingredients for the dressing together in a small bowl and set aside. Can be made ahead and refrigerated in an airtight container.
Combine lettuces with apple slices, pomegranates, nuts and cheese. Toss all together.
Add dressing and toss until well coated. Serve immediately! If you are making this salad ahead of time, assemble just before serving.