9 Cinco de Mayo Recipes that will make your fiesta extra spicy! From margaritas to snacks to tacos, I've got your Cinco de Mayo covered!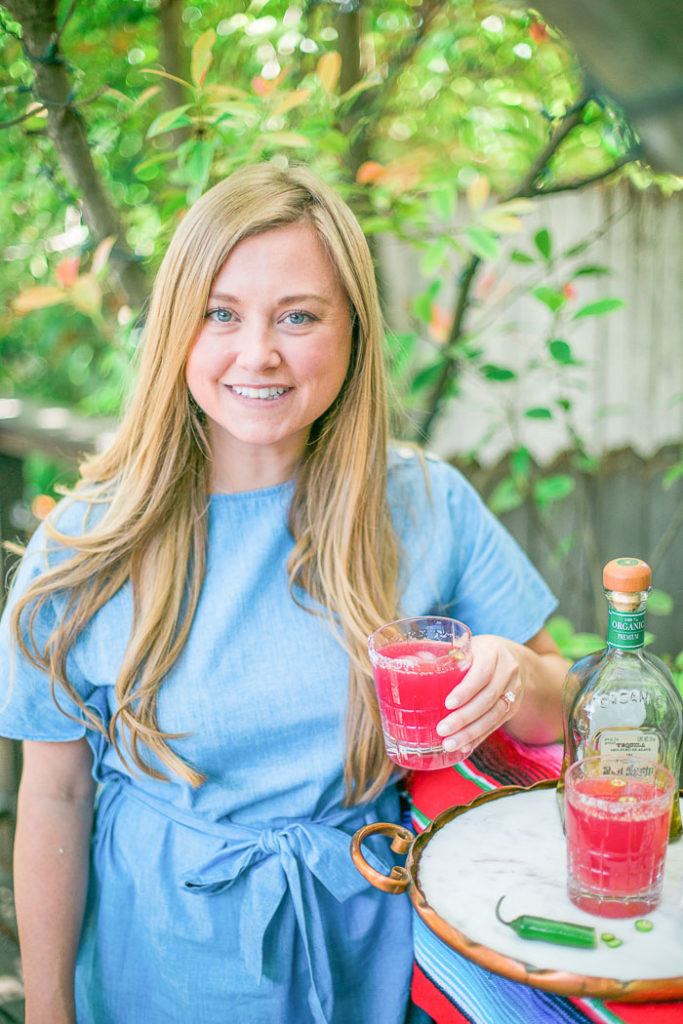 Growing up in Texas, I've always known about Cinco de Mayo. I will say in the past ten years or so, it seems like people get way more into this holiday than I remember as a kid. I know Cinco de Mayo isn't something that is typically celebrated in Mexico, but the way I look at it, I'll take any excuse to celebrate good food and drink and with friends! Olé!
This post contains affiliate links. If you purchase a product through these links I may earn a few pennies. Thanks for keeping this free blog going!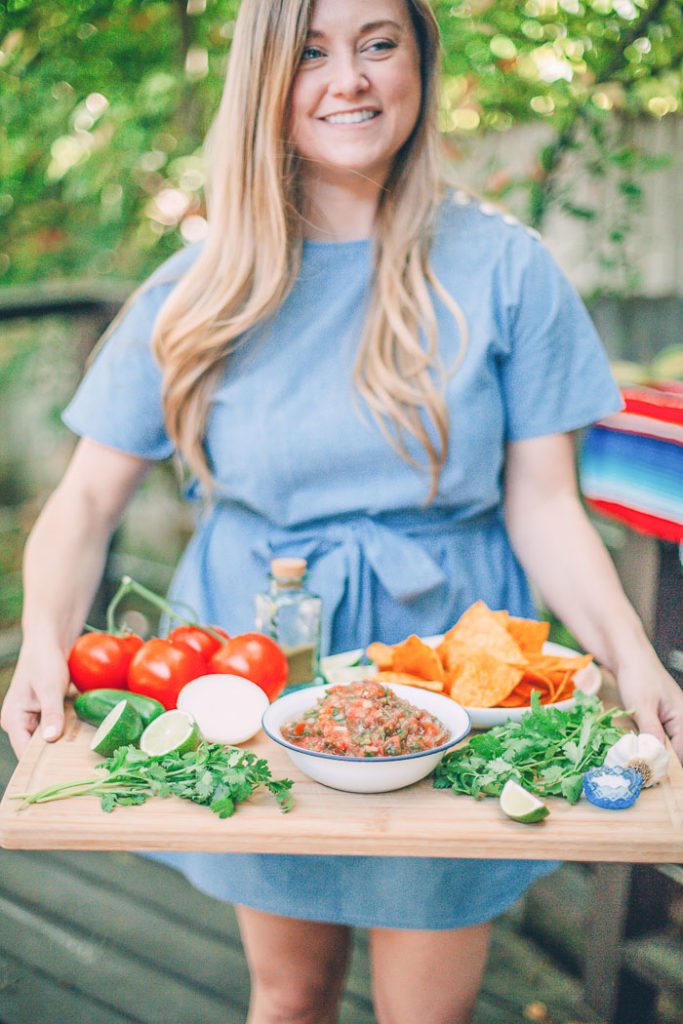 9 Cinco de Mayo Recipes
These nine delicious recipes are easy to make and share! It's a great way to celebrate Cinco de Mayo or really any time of year. From dips to tacos to drinks, I've got all your recipe needs covered!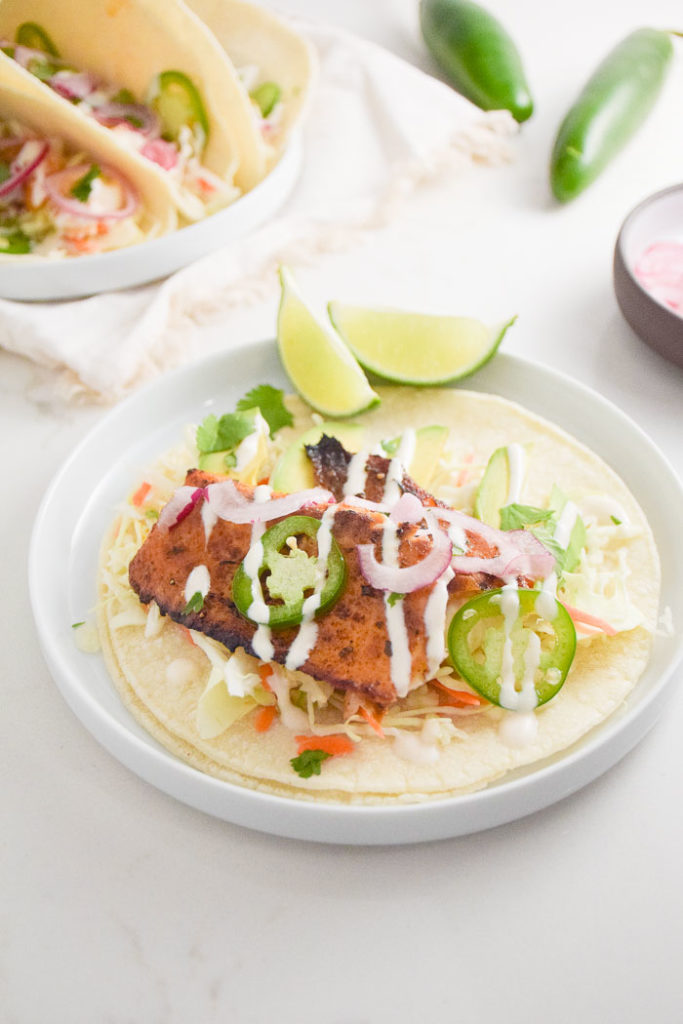 Spicy Fish Tacos with Hot Sauce Crema – These tacos remind me of trips with my grandparents to Mexico and eating fresh fish tacos for lunch on the beach!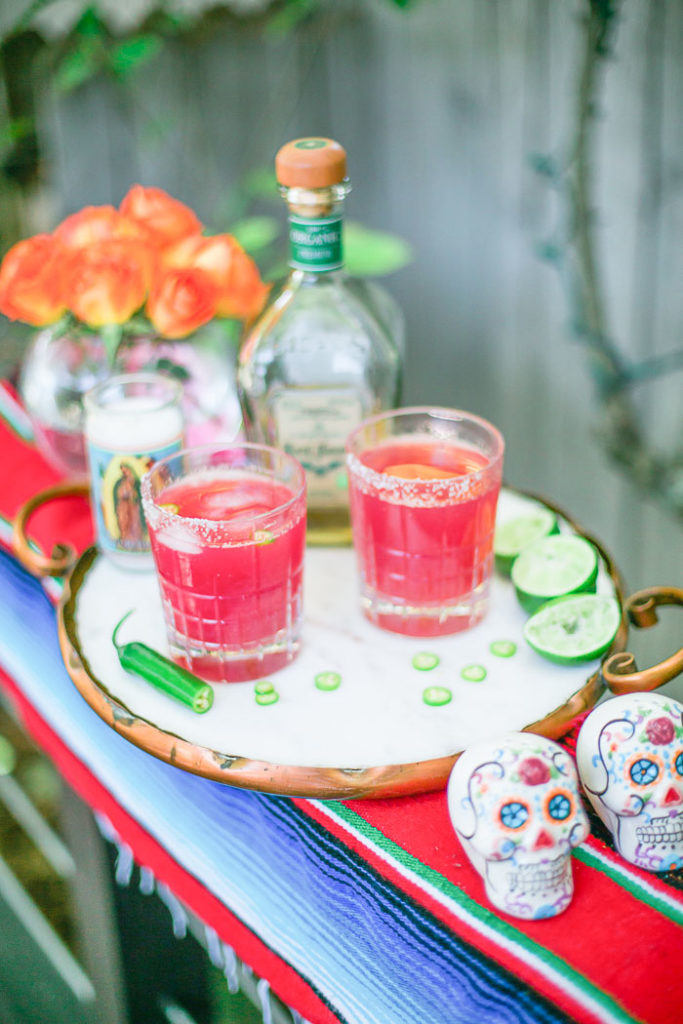 2. Prickly Pear Margaritas – This is my favorite kind of margarita to order at restaurants in Austin! The prickly pear is a cactus fruit and what gives this drink it's bright pink (all natural) hue!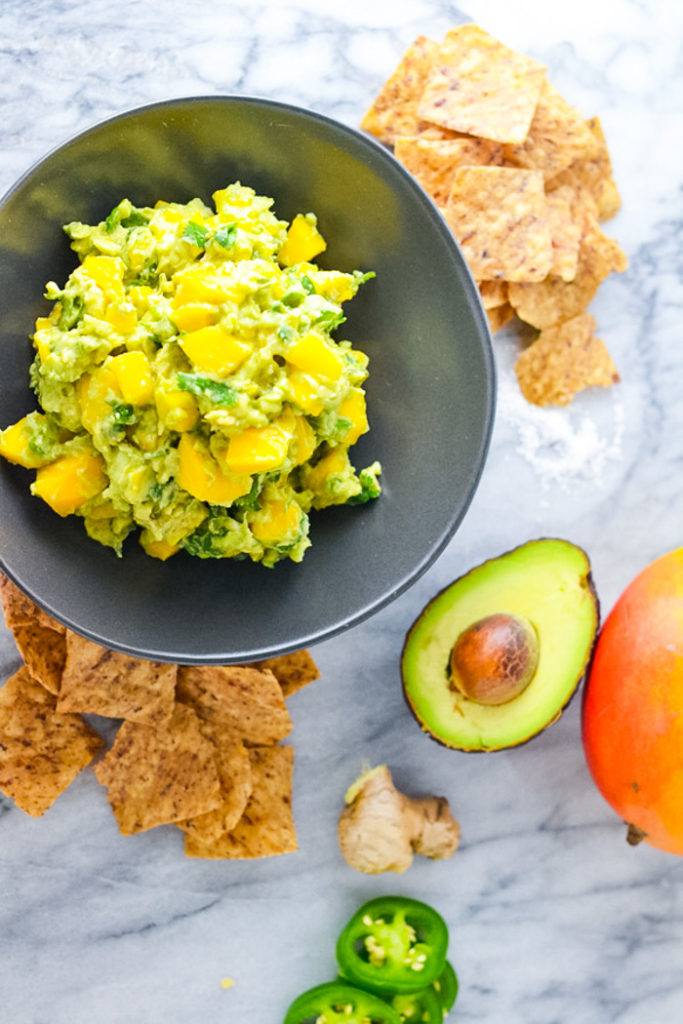 3. Mango Ginger Guacamole – It's like regular guacamole but better! It's fresh and has a kick from the ginger and jalapeños that make this recipe really craveable.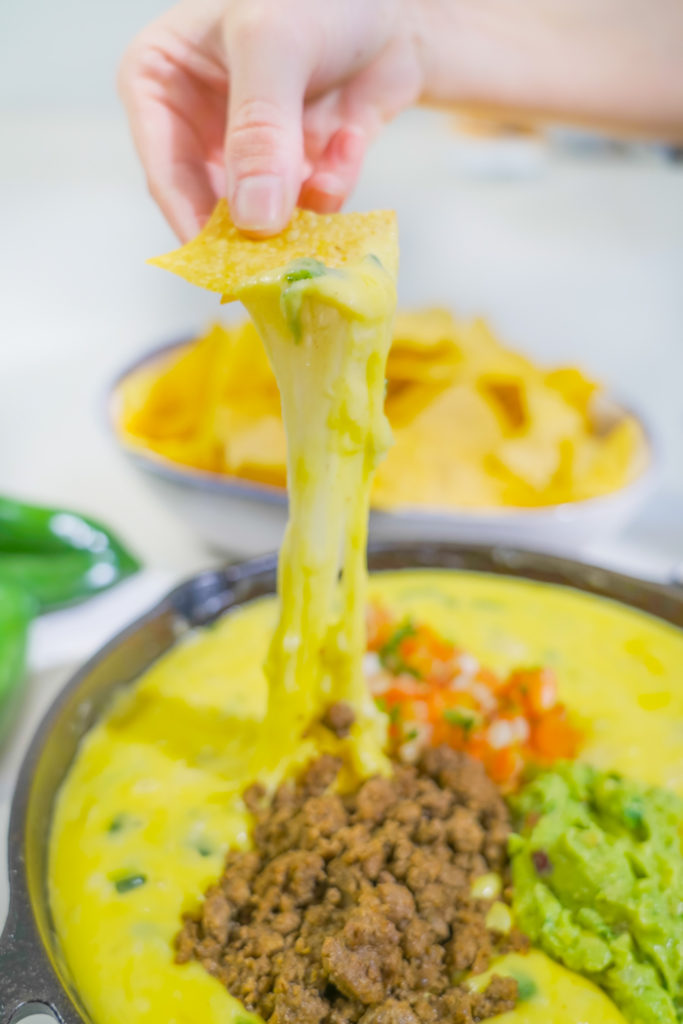 4. Loaded Tex-Mex Queso – Austin is known for it's queso and this recipe lives up to the hype! No overly processed cheeses here, just wholesome ingredients for a delicious, shareable appetizer.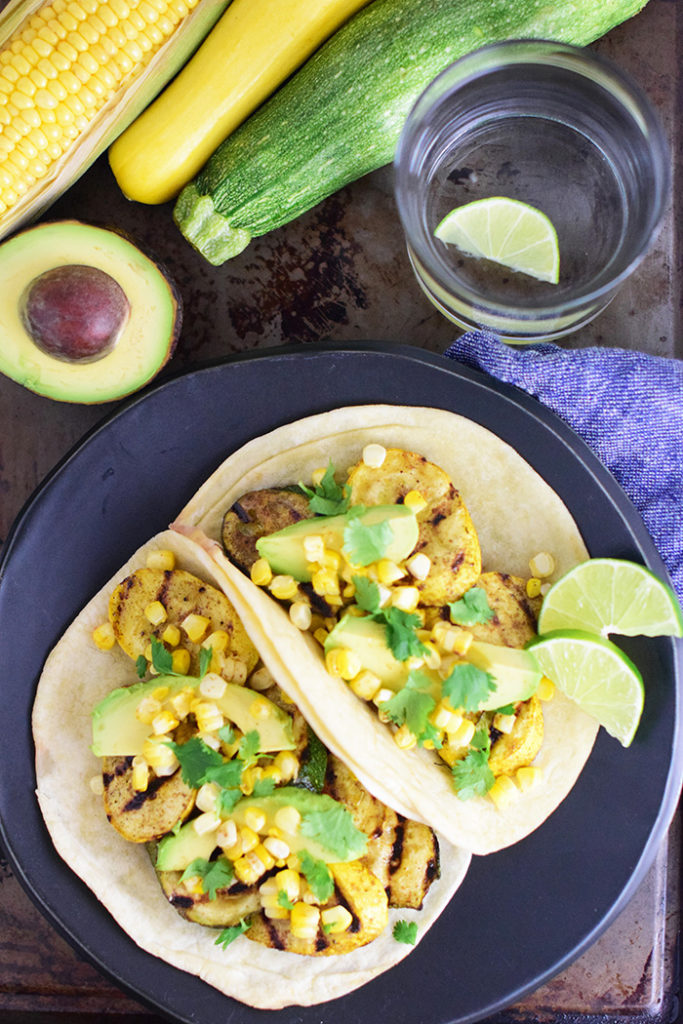 5. Grilled Veggie Tacos– Fresh zucchini and corn get fire roasted and then come together for a flavorful, vegetarian taco!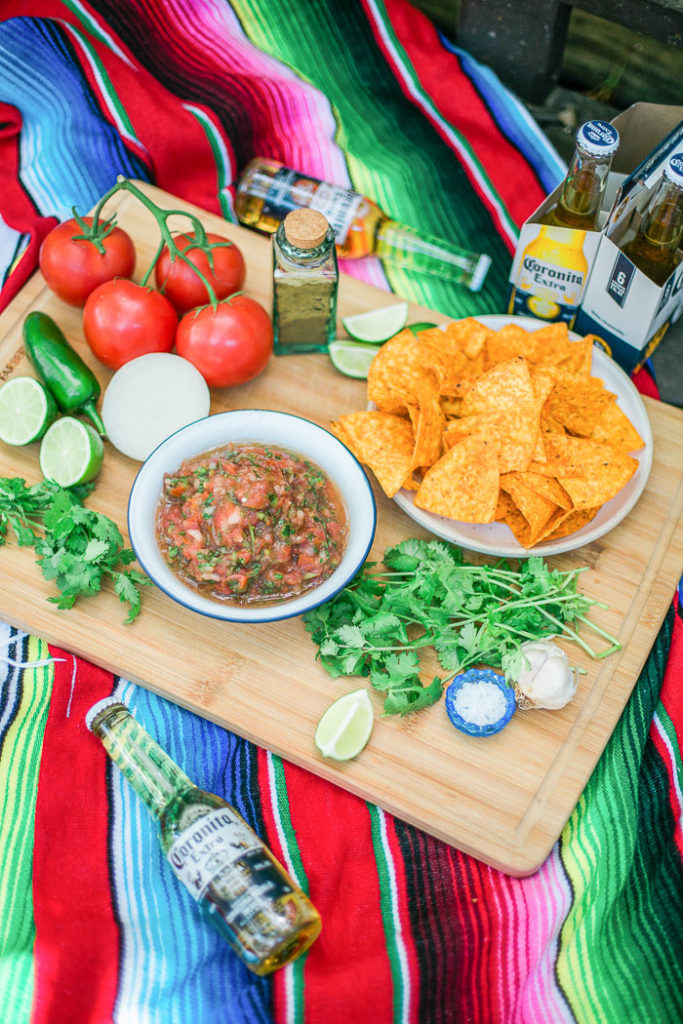 6. Easy Homemade Blender Salsa – This is a go-to recipe for our family! It's so easy and so delicious. Anyone can make it and it's always a hit!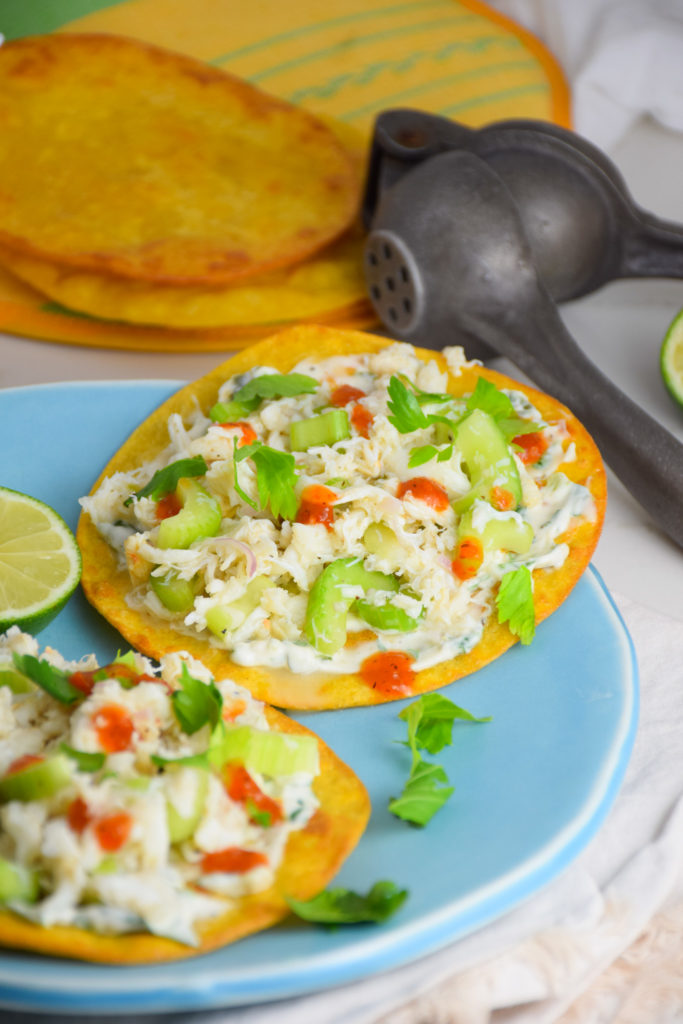 7. Crab Tostadas with Herby Aioli – The Caribbean is calling! These crab tostadas are a bright, fresh recipe that is great as an appetizer or entree.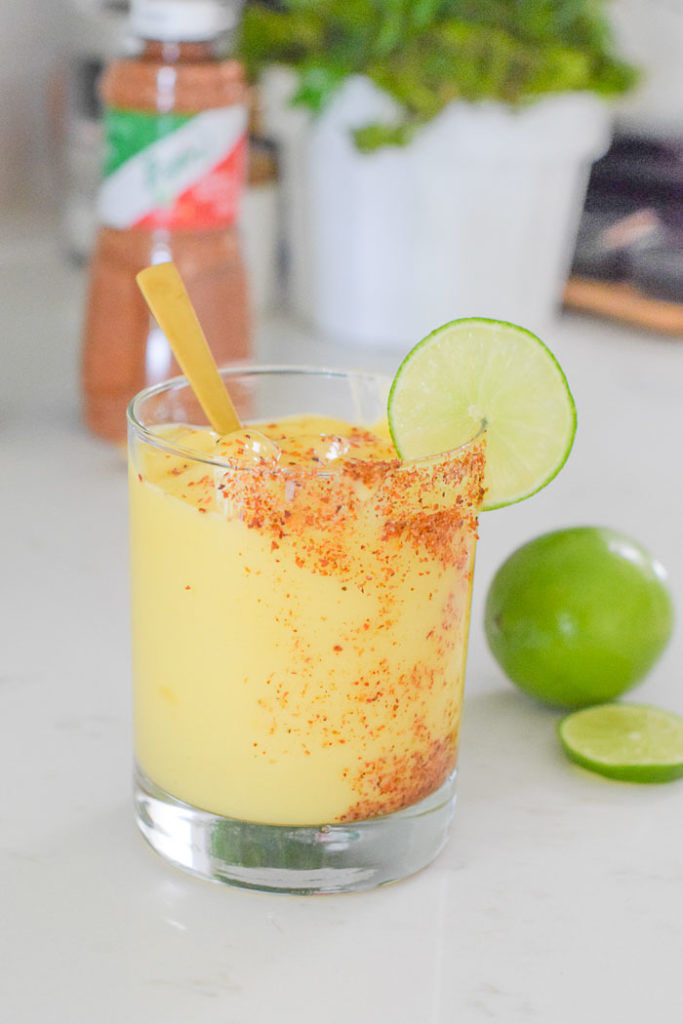 8. Frozen Mango Tajin – Frozen mango chunks give this drink a cool, creamy texture. This is a boozeless version but you can add a shot if you want!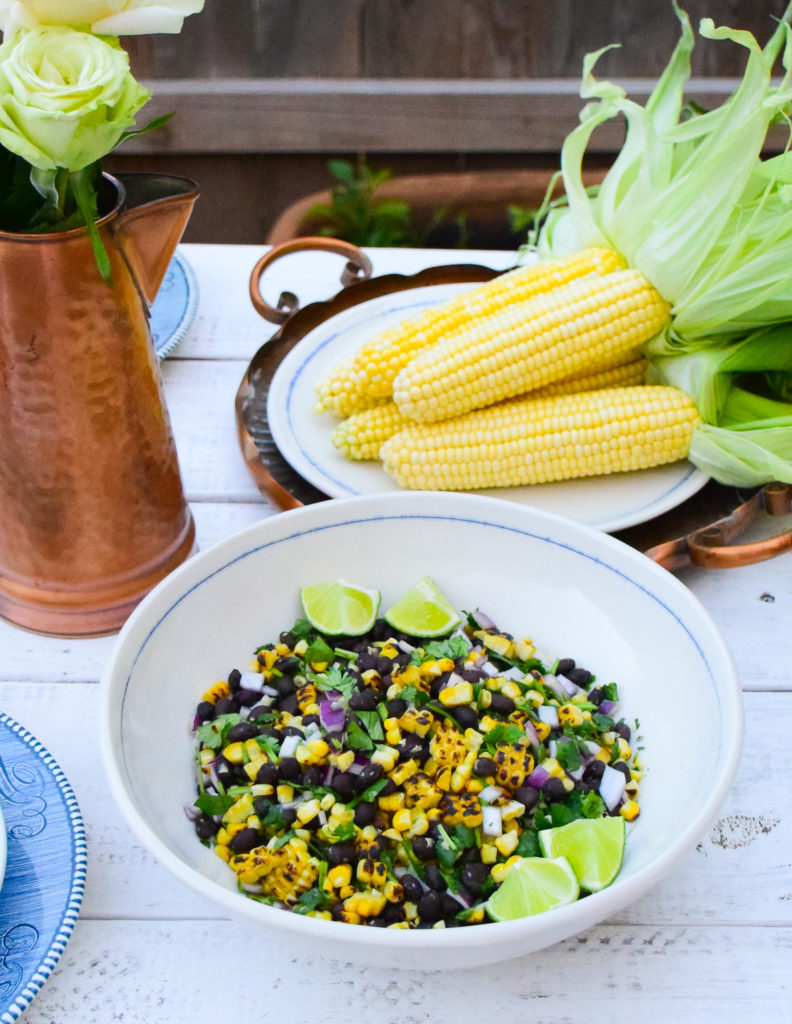 9. Roasted Corn and Black Bean Salsa – I love to eat this on tacos and salads! It's great as a dip too or as filling for quesadillas.