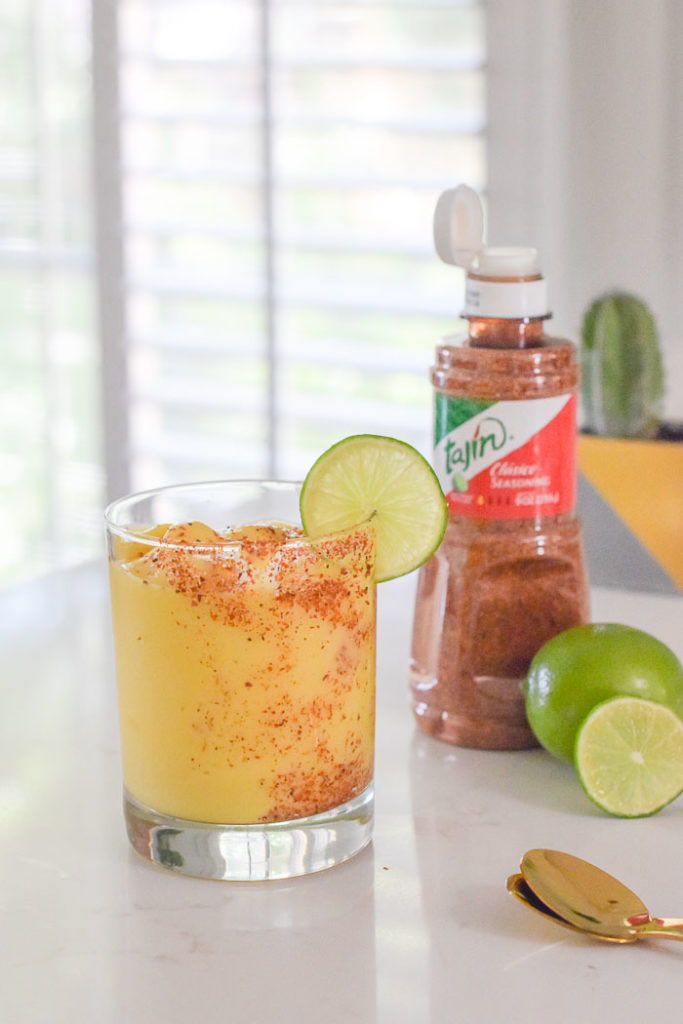 This is the perfect, super cold drink/smoothie/creamy-enough-to-be-soft-serve treat for when the summer heat is in full force and all you can do is find ways to cool down! This nostalgic treat can be found at any paleta shop, much like this one in Austin! But sometimes with this Texas heat, I don't even wanna get out of my house with the cool AC so I whipped up my own version of this treat.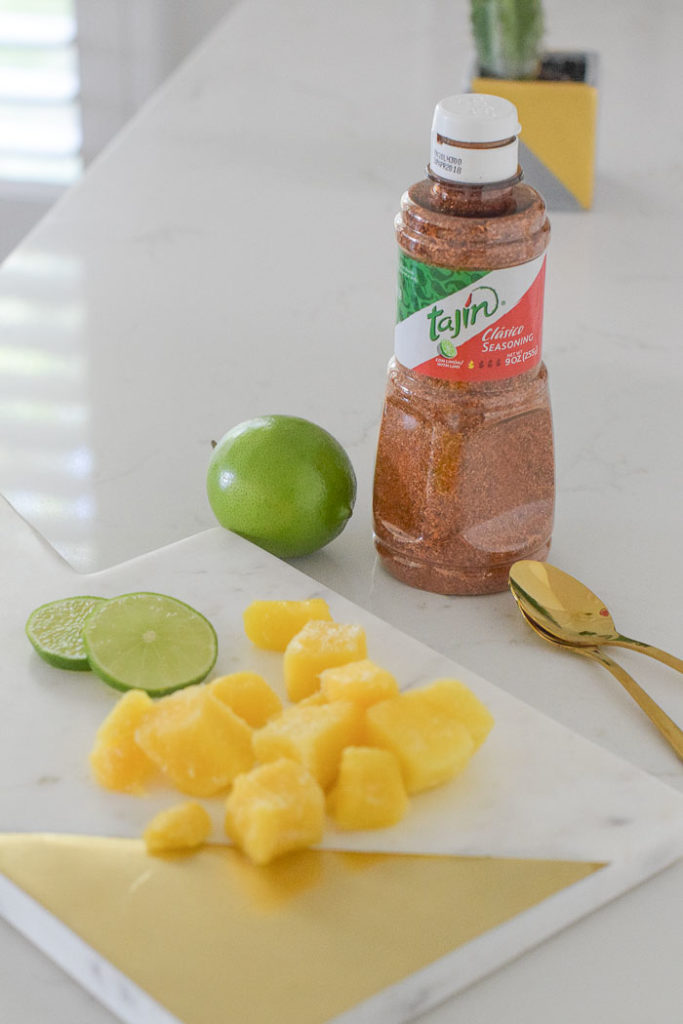 My mom actually gave me a bottle of Tajín when she discovered that it goes great with margaritas! And she is very correct. You could probably make these Mango Basil Spritzers and add some Tajín for a boozy twist. I love this creamy, sweet, super cold frozen concoction on a hot summer day! It totally satisfies that cold, sweet craving I get on the dog days of summer and it has pretty simple ingredients so you could definitely indulge in this every day if you wanted to!
Frozen Mango Tajín
Ingredients: 
2 cups frozen mango chunks
1 cup almond milk
2 ounces fresh squeezed lime juice
1 teaspoon of Tajín seasoning, divided
Directions: 
Blend mango chunks and almond milk with lime juice until smooth.
Rim your glass with 1/2 the Tajín seasoning, allowing some to get into the glass.
Fill glass with mango mixture and top with remaining Tajín, garnish with lime slice if desired and enjoy!