My Holiday Christmas Cookie Box 2020 is filled with my favorite flavors of the season! Perfect for gifting to friends and family!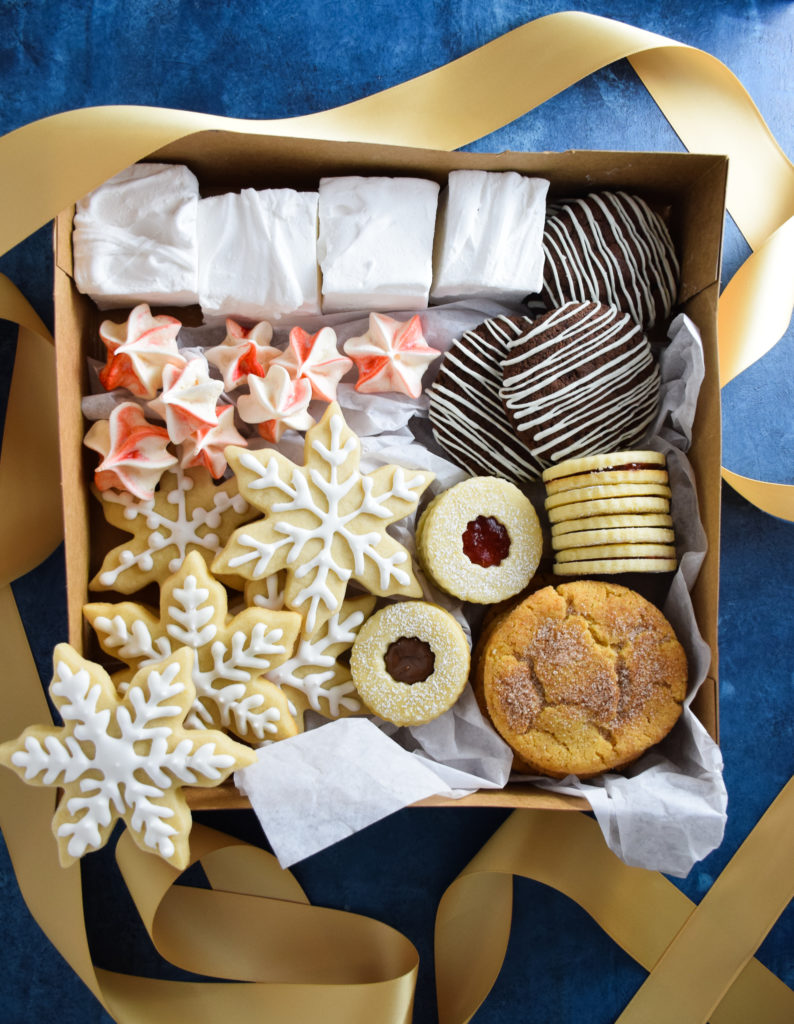 There is nothing I love more than the holiday season! The lights, the cozy vibes and of course the cookies! I went all out this year with my holiday cookie box and I am beyond excited to share it with you. These cookies have been tested (thanks to my mom and MIL!) and are fun and delicious. I hope you and your family enjoy these cookies as much as we have!
This post contains affiliate links. If you purchase a product through these links I may earn a few pennies. Thanks for keeping this free blog going!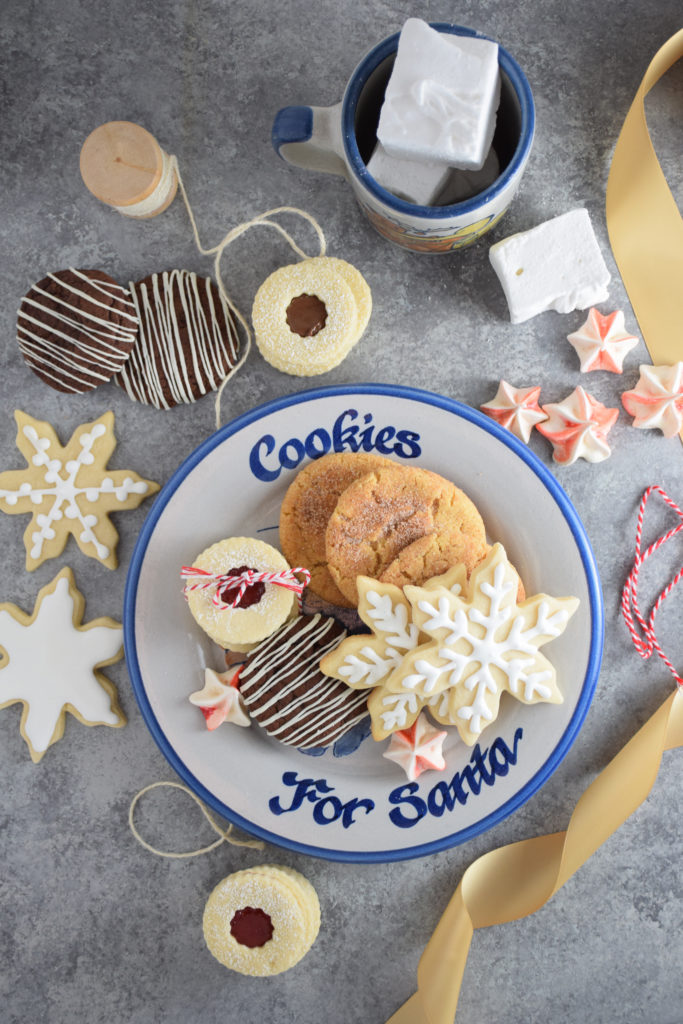 My Holiday Christmas Cookie Box 2020
The amount of time, love, butter and sugar that went into these cookies is quite a lot haha. I wish I had kept count. This year has been like none other before and we could all use a little more joy. I thought what better way to bring joy than a big box full of goodies.
These cookies are perfect for gifting to friends or family. They are delicious just to make at home for yourself. Oh and they are great for Santa too if I don't say so myself.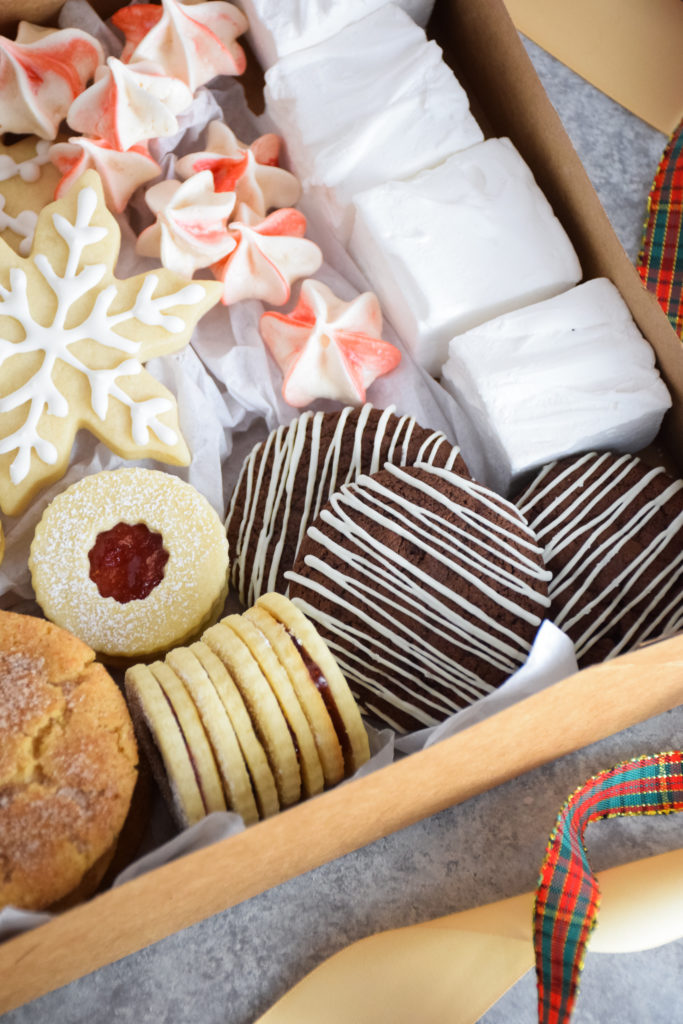 Holiday Cookies 2020
Aren't they pretty!? This year has been a doozy. So, this past August I thought why not fire up my oven and get to baking. It's 2020– there are no rules! I even turned on Christmas music and put out a few lights to get myself in the spirit.
These cookies were baked and tested over and over again so I know they are perfect for y'all. I implored my mom and mother-in-law to help me with these by having them test these recipes. They were such good sports giving me lots of feedback on making sure the instructions were crystal clear and the recipes worked in different ovens.
I am so proud of how these turned out and have been chomping at the bit to share them with y'all!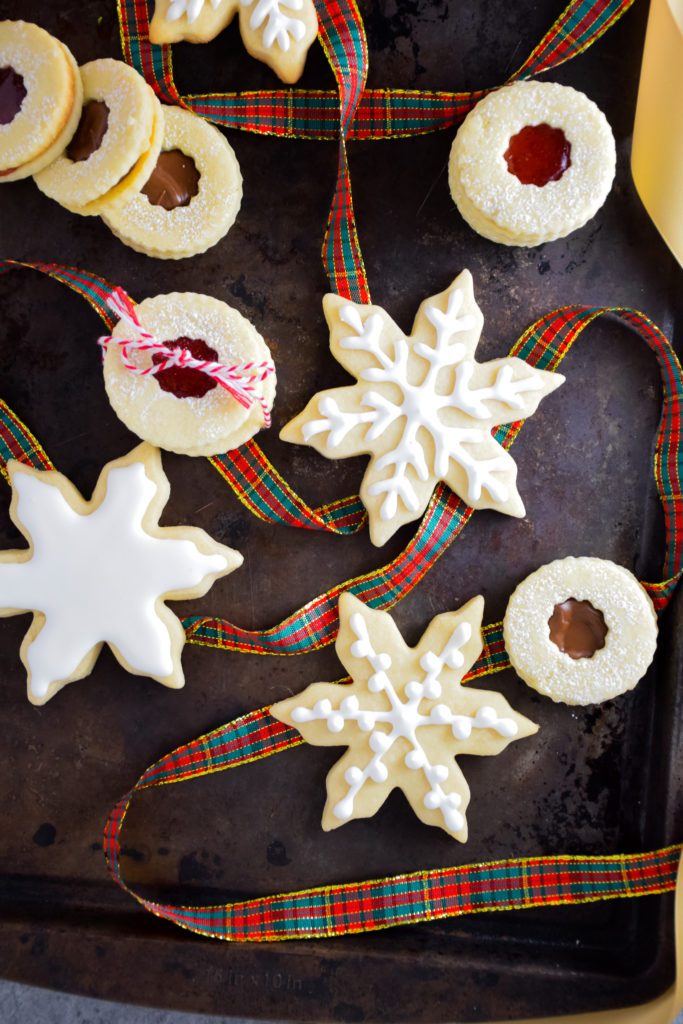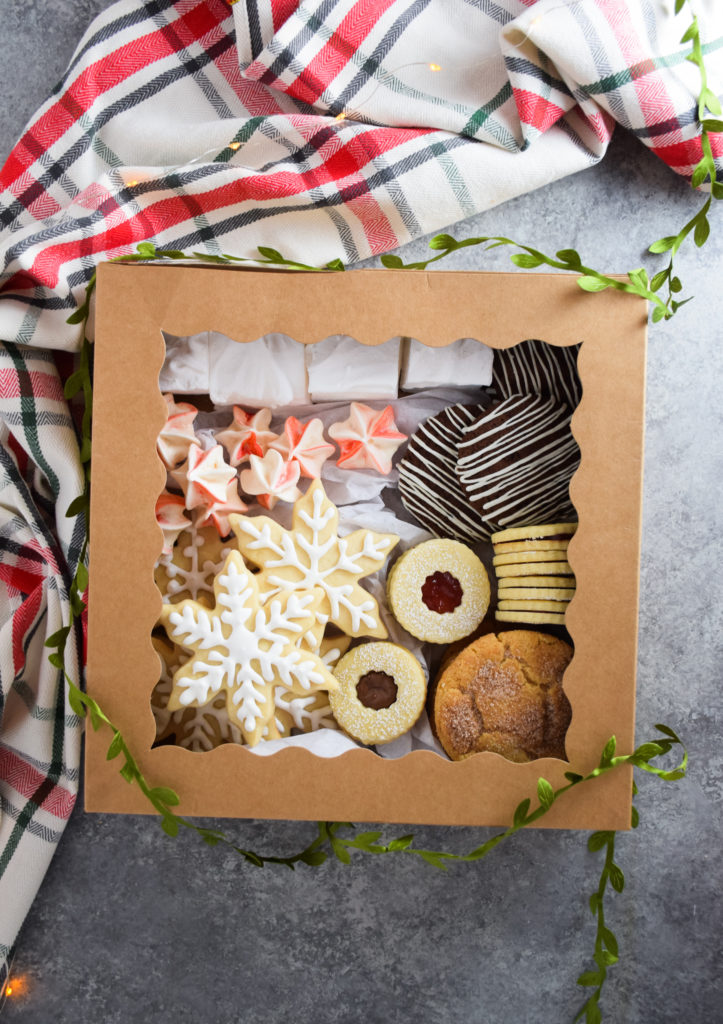 My Christmas Cookie Box for 2020
Here are all my cookies for the 2020 holiday season! Be sure to tag me when y'all make these! These are the boxes that I used.
Thick Soft Sugar Cookies for Decorating
Big Fluffy Fancy Homemade Marshmallows
Soft Chocolate Cookies with White Chocolate Drizzle
Brown Butter Peanut Butter Snickerdoodles