I've rounded up all my autumnal favorites in one place! These are all My Favorite Fall Soups so you can save and make later!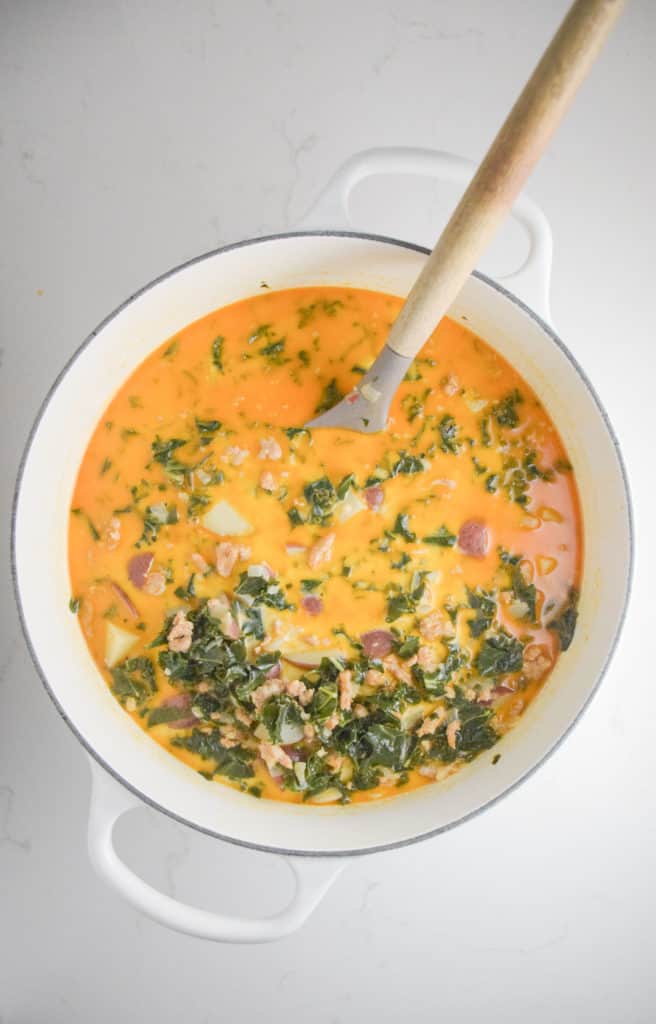 Fall definitely means it's time for soup weather! I love making a big pot of soup on a Sunday or Monday and saving some for lunches or quick dinners the rest of the week. These soups are all hearty and filling and perfect as a meal on their own.
This post contains affiliate links. If you purchase a product through these links I may earn a few pennies. Thanks for keeping this free blog going!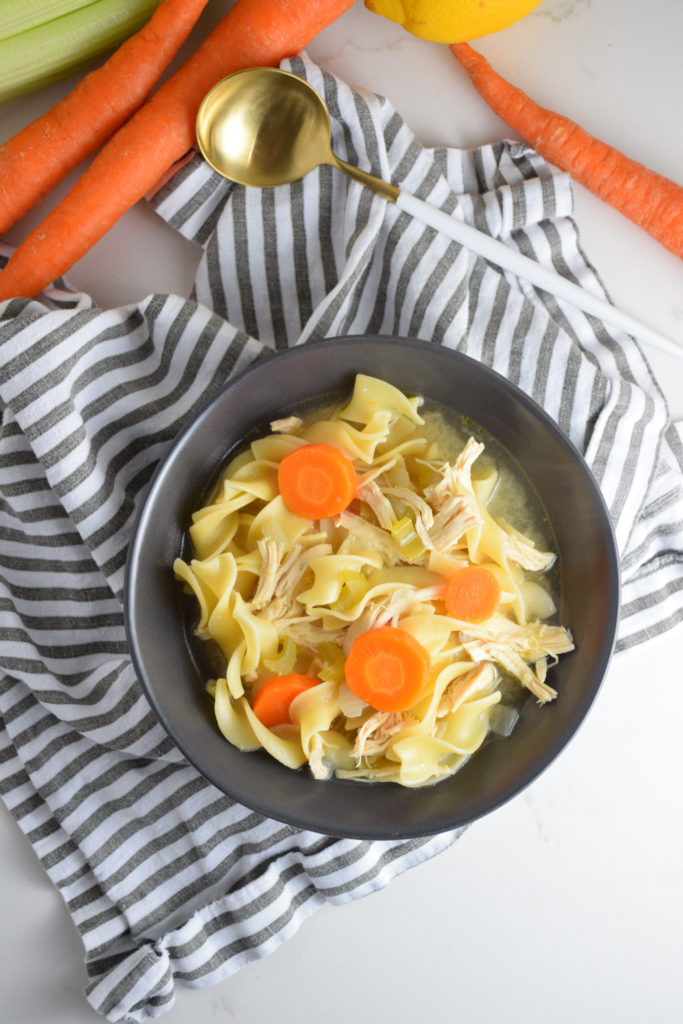 My Favorite Fall Soups
Every week when I meal plan, I like to include a soup, a salad and then some kind of seafood. I usually fill in the rest of the nights with pasta, leftovers or takeout. But during the fall season, I like to sneak in an extra soup or two.
I love that soups are so easy to pack full of veggies! Plus, it's easy to make extra for leftovers or cut it down if you just want a single serving. There is something so cozy and comforting about a steamy bowl of soup on a chilly night. Even better if you eat it in front of the fireplace!
Save or pin this post and refer back to it whenever you need some dinner inspiration!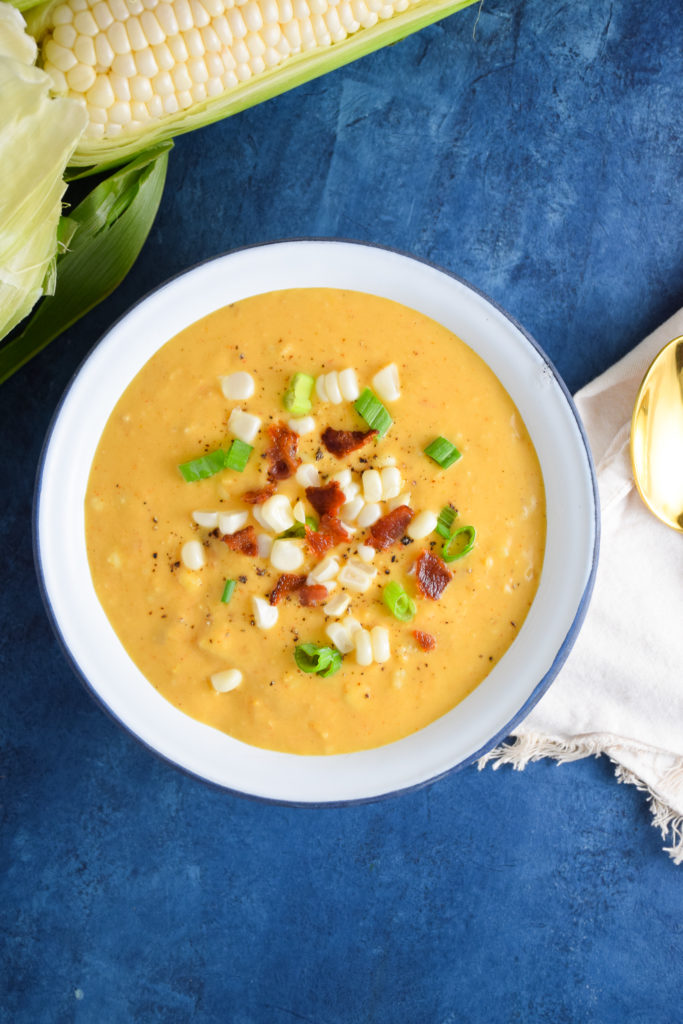 Chunky Corn Chowder with Sweet Corn and Bacon – This one is a real hit! The sweet corn and Yukon Gold potatoes come together for a flavorful chowder base with chunks of potatoes. The bacon and green onions pull everything together so don't skip out on those!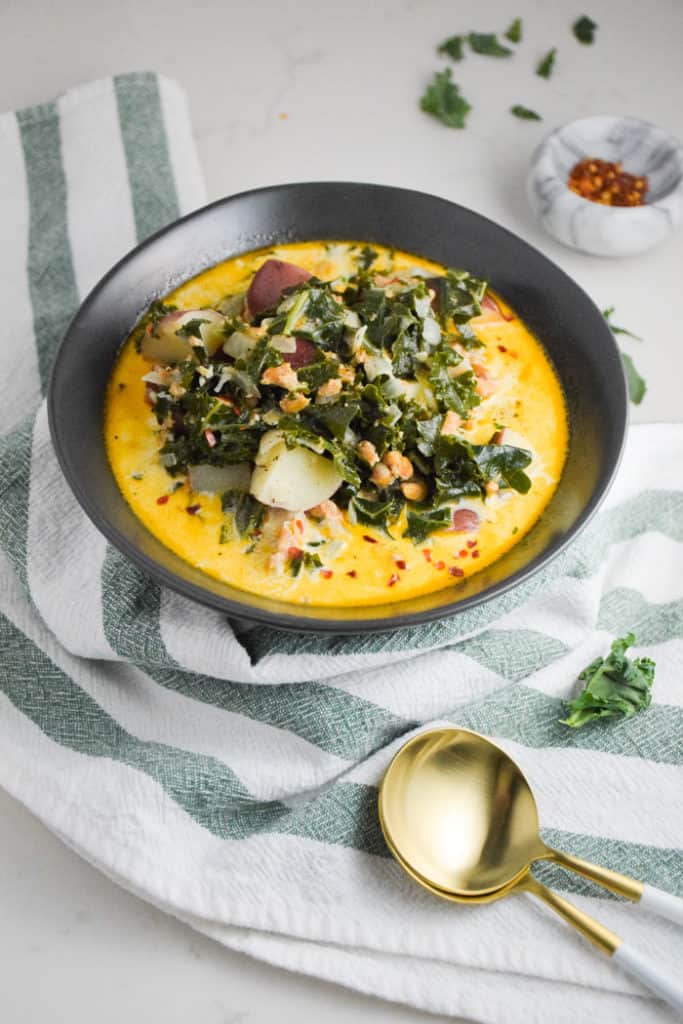 2. Sausage Potato Kale Soup – Another hearty soup! This Sausage Potato and Kale Soup is a dinner that BMW and I always agree on. These simple ingredients create such a delicious and craveable soup.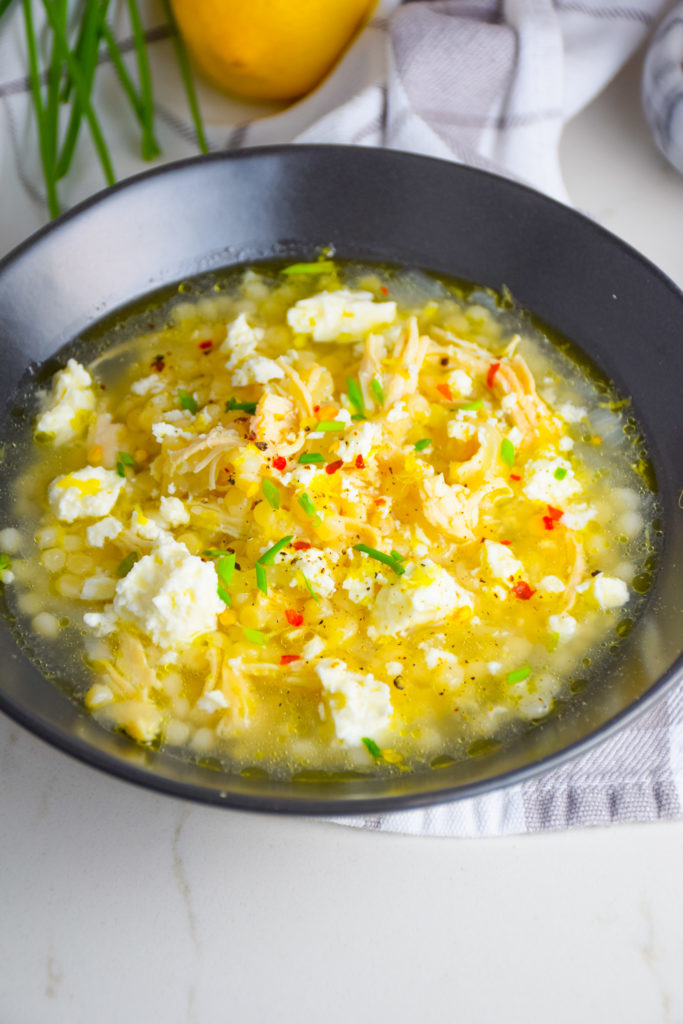 3. Lemon Chicken Couscous Soup– I like to call this soup the anytime of year, any kind of weather soup! Meaning that it is always good and always satisfying. The chewy couscous pearls and salty feta give this soup a little something extra that'll keep ya coming back for more.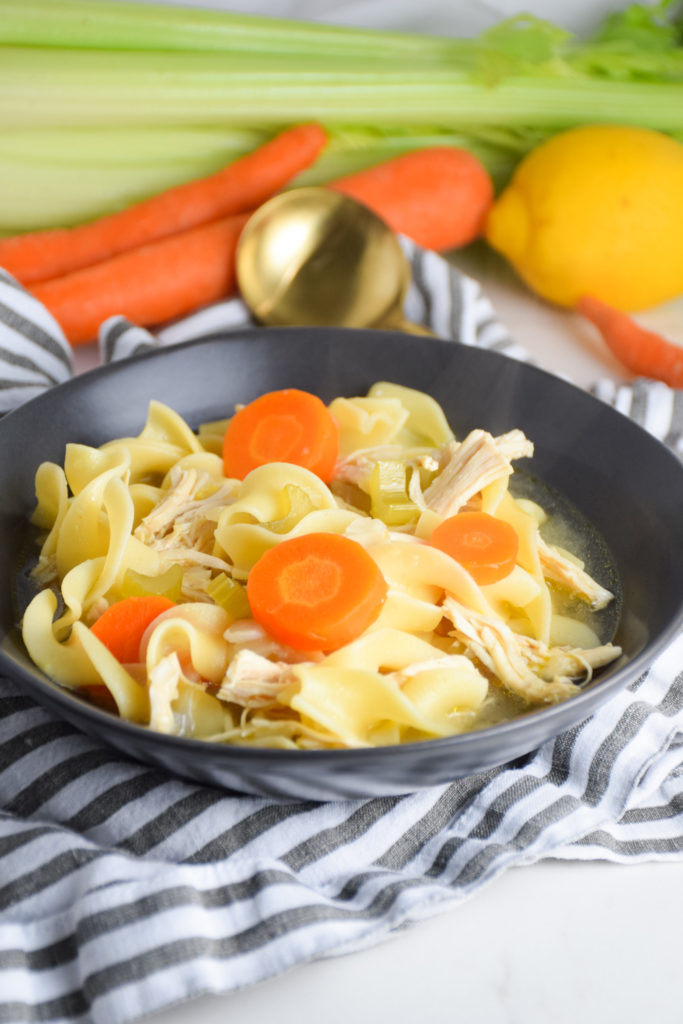 4. Classic Chicken Noodle Soup– Ahhh you can't beat a classic! This Classic Chicken Noodle Soup gets it's base flavor from a mirepoix, a mix of celery, carrots and onions, and I add another flavoring agent that gives this classic a little umami boost!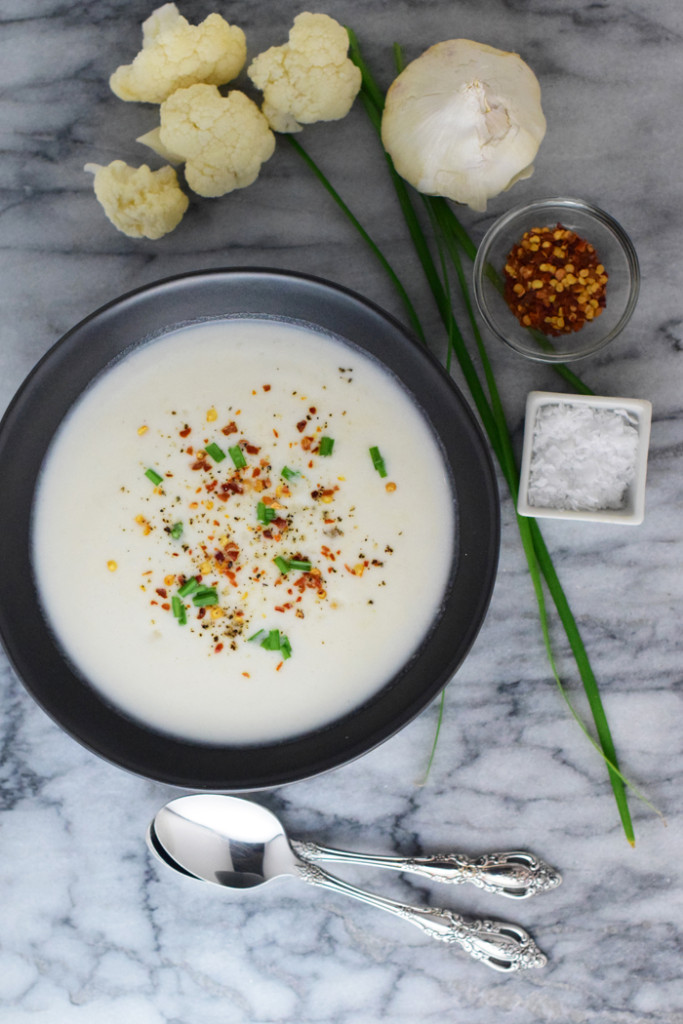 5. Easy Creamy Cauliflower Soup– Cauliflower is so versatile and makes a creamy base for this soup. This recipe is simple and to the point but always delivers!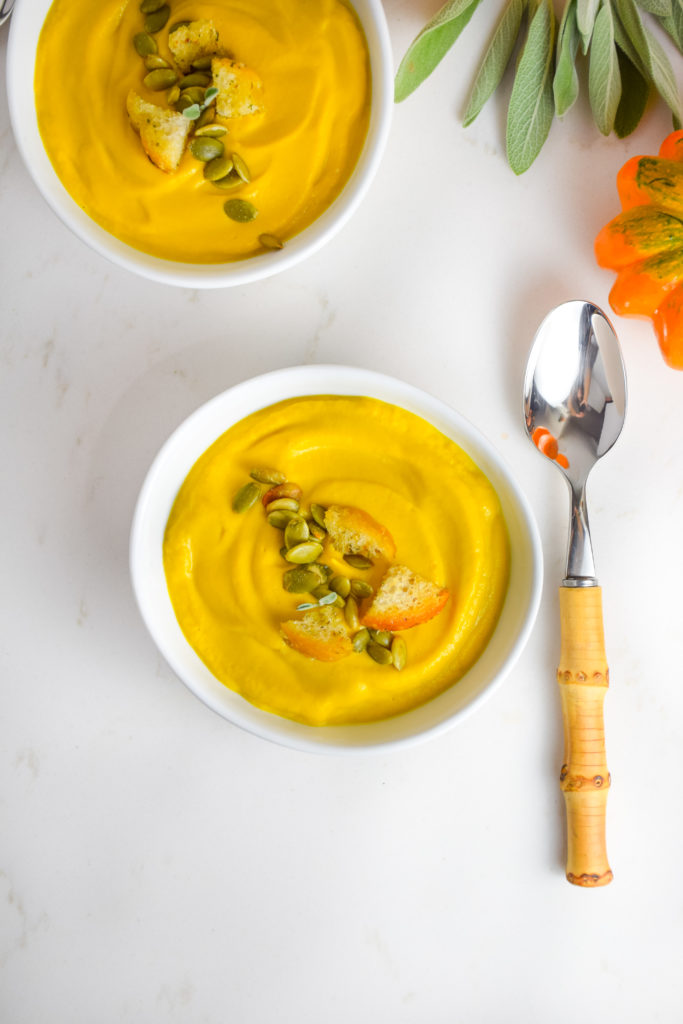 6. Pumpkin Sage Soup– One thing I love about this soup is it's velvety texture. It's so silky smooth and pleasing on the palate. You can make it in the blender too which is a huge time saver!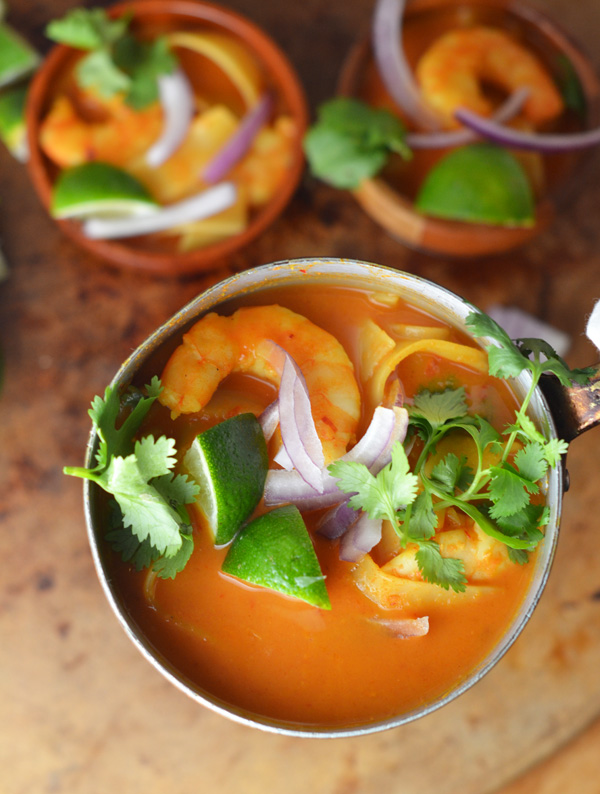 7. Spicy Shrimp Khoa Soi– This spicy broth based soup brings a ton of flavor! I love a broth based soup that is so satisfying. This is definitely one you'll want to make again and again.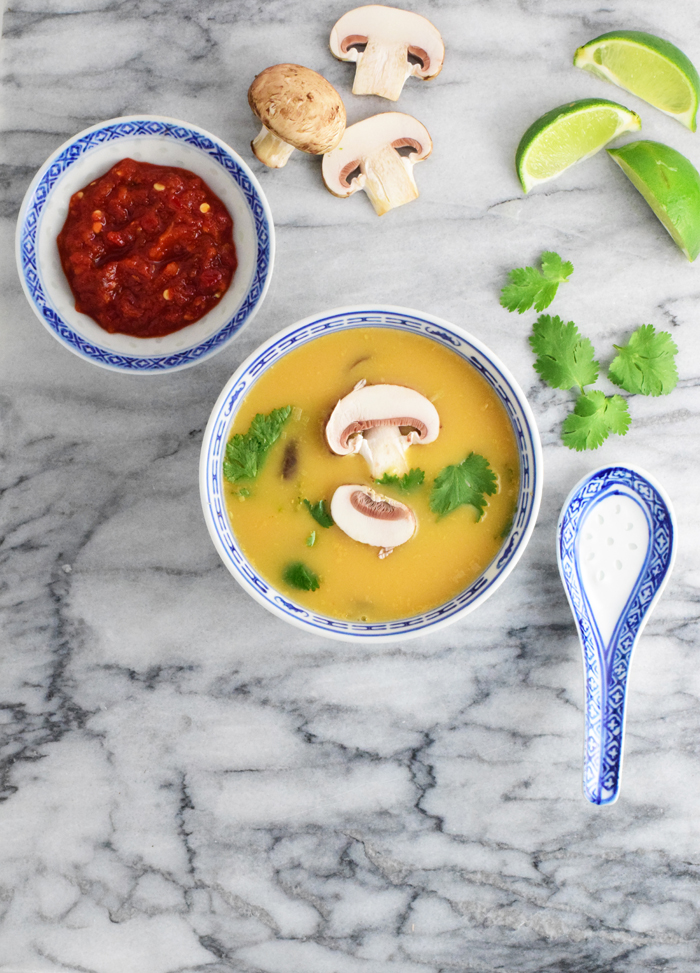 8. Tom Kha Gai– This coconut and mushroom soup has the delicious flavors of ginger and lime that all get pulled together with a little splash of fish sauce. Don't skip the fish sauce!