9 Super Fresh Salads that are bright, colorful and most importantly delicious! These salads are quick and healthy, perfect for lunch or dinner!
I am always trying to squeeze more veggies into my daily meals. I figure the more greens I eat, the better! That doesn't mean I want a boring, bland meal though. I crave super fresh and bold flavors. These salads are packed with nutrients and happen to be filling and delicious!
This post contains affiliate links. If you purchase a product through these links, I may earn a few pennies. Thanks for keeping this free blog going!
How To Make The Best Salad
There are a few things to keep in mind when making salads! You don't want to end up with a boring side salad, so here are my tips for making delicious salads that you'll actually want to eat!
Use fresh ingredients – No boring bagged salads here! Those veggies get dried out and often lack flavor. Choose produce that are fresh, ripe and organic when possible.
Mix up textures – Crunchy, tender, crisp and juicy. Try to pair tender, leafy greens with crisp carrots or crunchy nuts. If you have a juicy fruits or produce try tossing them with crisp lettuces or adding in some bread or croutons.
Bold flavors – Cheeses, nuts and dressings can add tons of texture and flavors to your salads. I almost always make my own dressings. They are so quick to make, you literally mix ingredients in a small bowl, and they tend to have much more flavor and none of the chemicals or preservatives as bottled dressings.
Making delicious salads doesn't need to be time consuming or difficult. Here are some of my most favorite, go-to salads!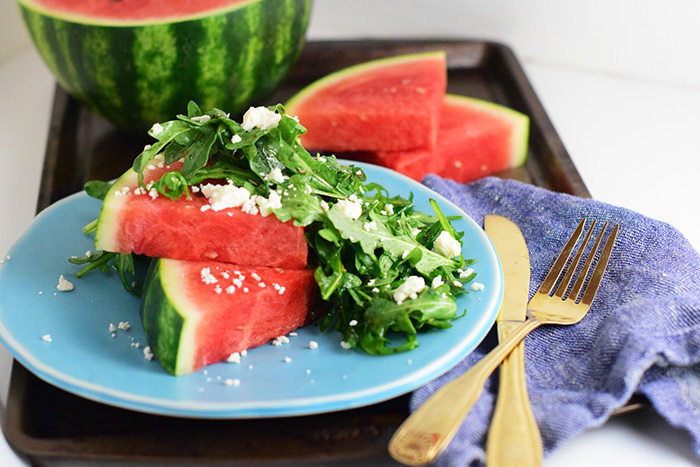 9 Super Fresh Salads
Watermelon Wedge Salad– This salad screams of sweet summer time! Paired with salty feta, you really can't go wrong here.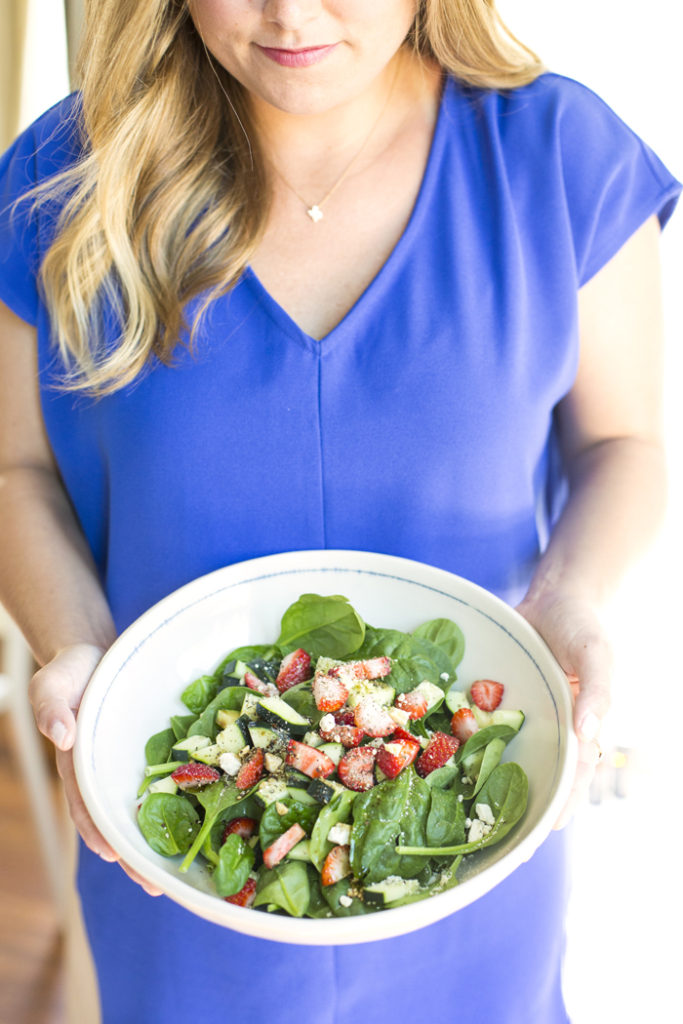 2. Strawberry Spinach Salad– This classic combo is always a crowd pleaser. A quick dressing really pumps up the flavor on this one.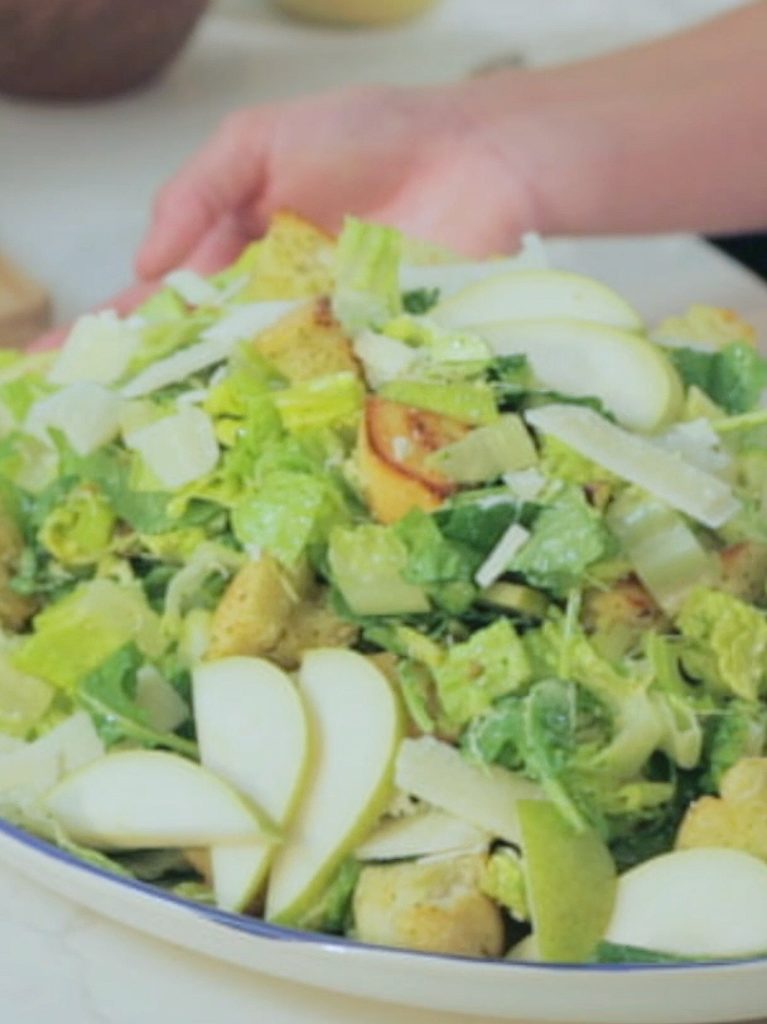 3. Superfood Panzanella Salad– I love to serve this salad to be a big crowd! It's crunchy, a little bit sweet and little bit salty. Not to mention there is bread involved!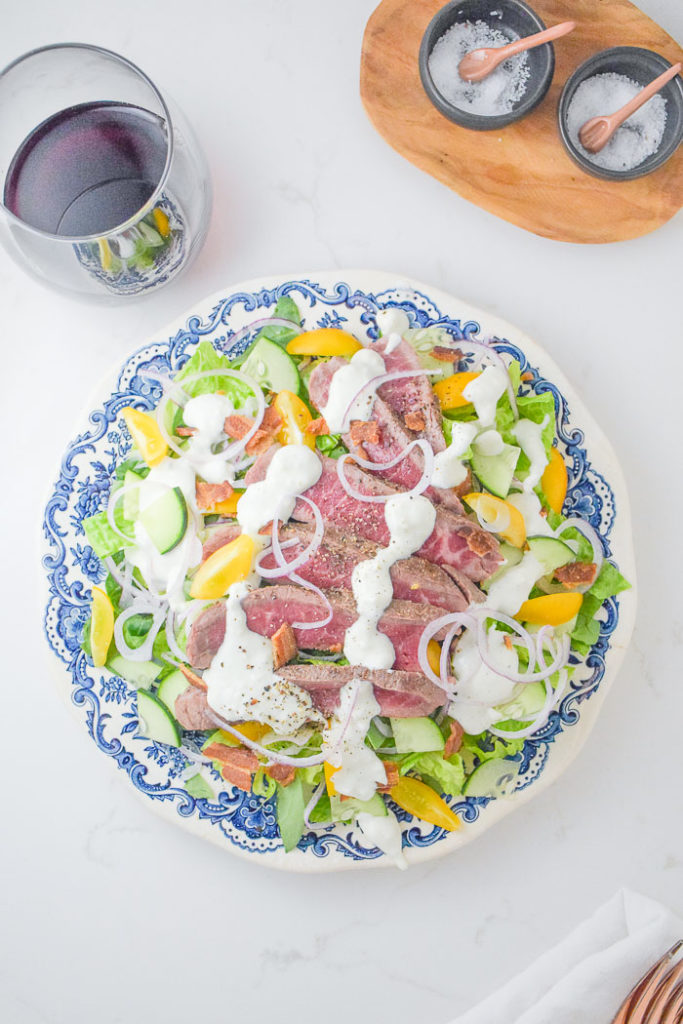 4. Steakhouse Salad with Blue Cheese Dressing– It's like a steak but also throw in some green veggies! It's a one plate meal and something BMW and I can always agree on for dinner.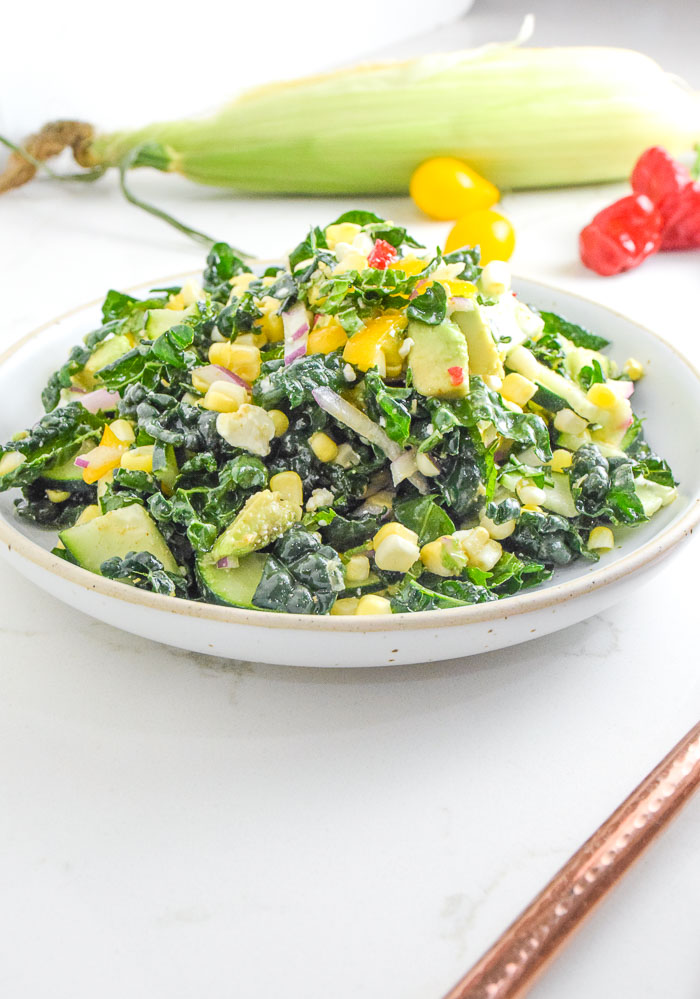 5. Corn and Kale Salad with Garden Tomatoes and Peppers– This is a kale salad that is anything but boring. It's fresh and bold, perfect for dinner or lunch.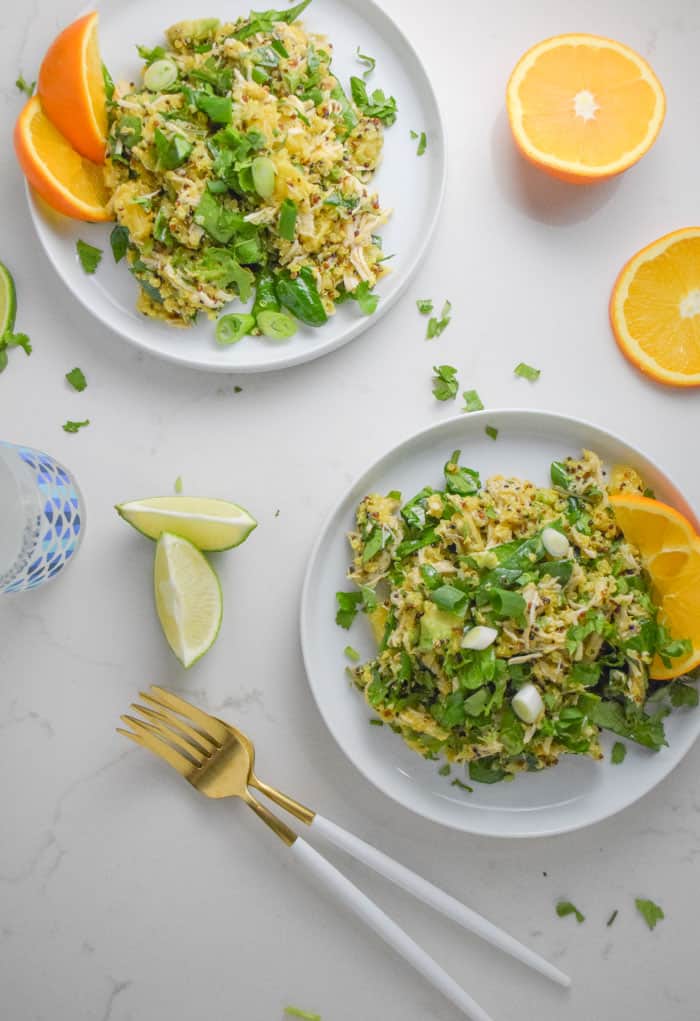 6. Quinoa Citrus Salad– This is such a satisfying salad! Packed with protein-rich quinoa and flavorful greens and punchy citrus, this salad keeps me coming back time and time again.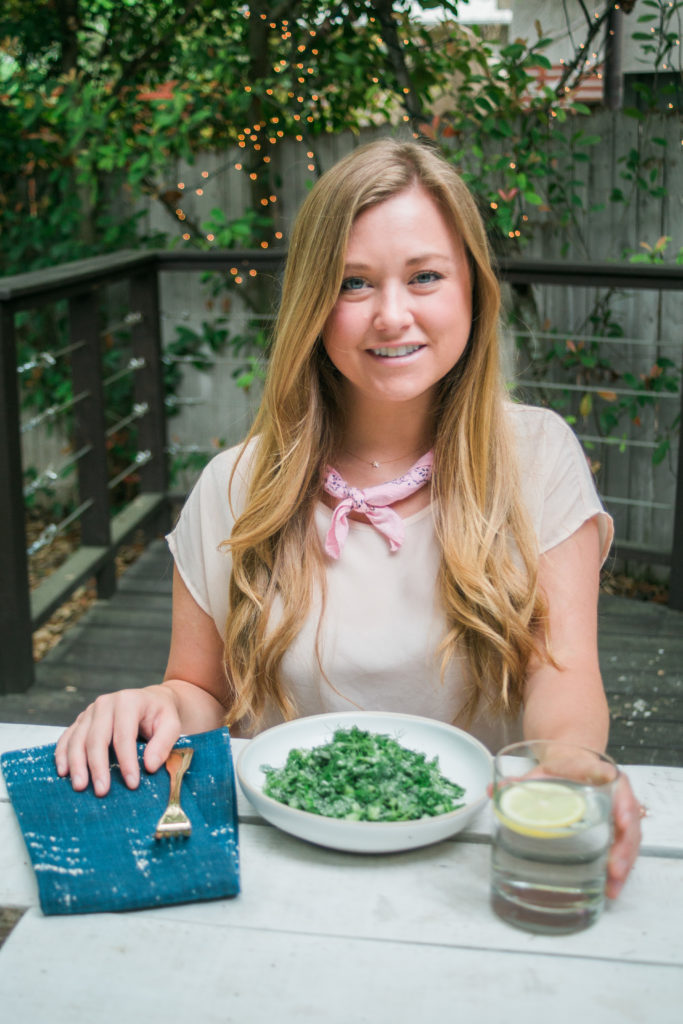 7. Mean Green Salad– This is my "cleanse" salad! After a weekend of being a little too indulgent, I reach for this green salad, not green juice. You'll get all the nutrients of a green juice, plus all that uber good for you fiber.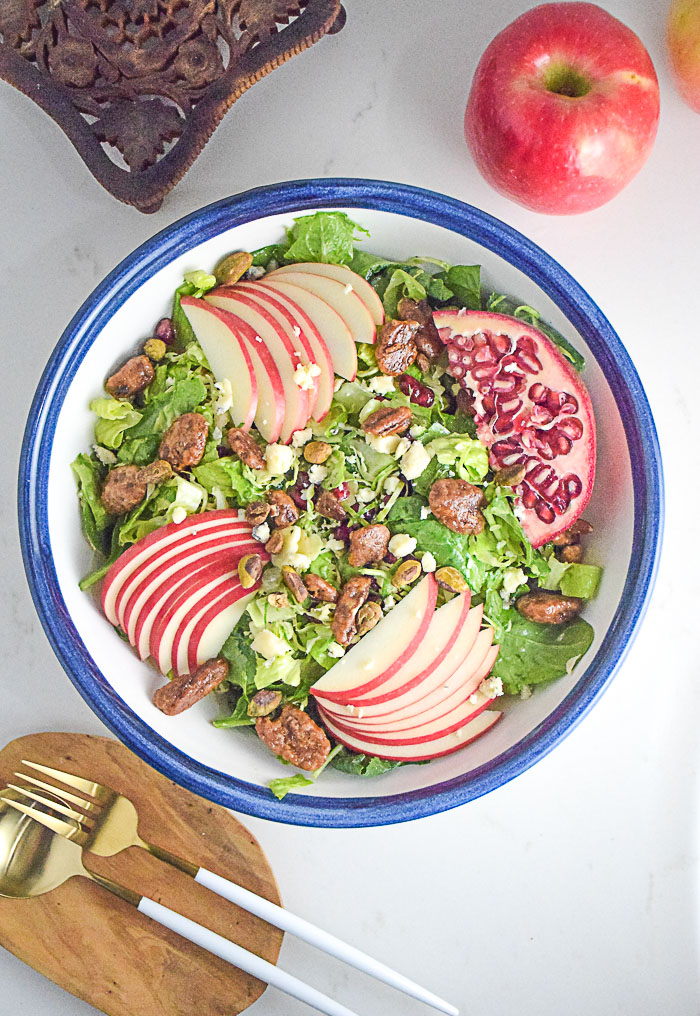 8. Crunchy Apple Brussels Sprouts and Baby Kale Salad with Pomegranates– This salad feels like a treat! Even the pickiest salad eaters love this salad. I serve it often at parties and it always gets gobbled up.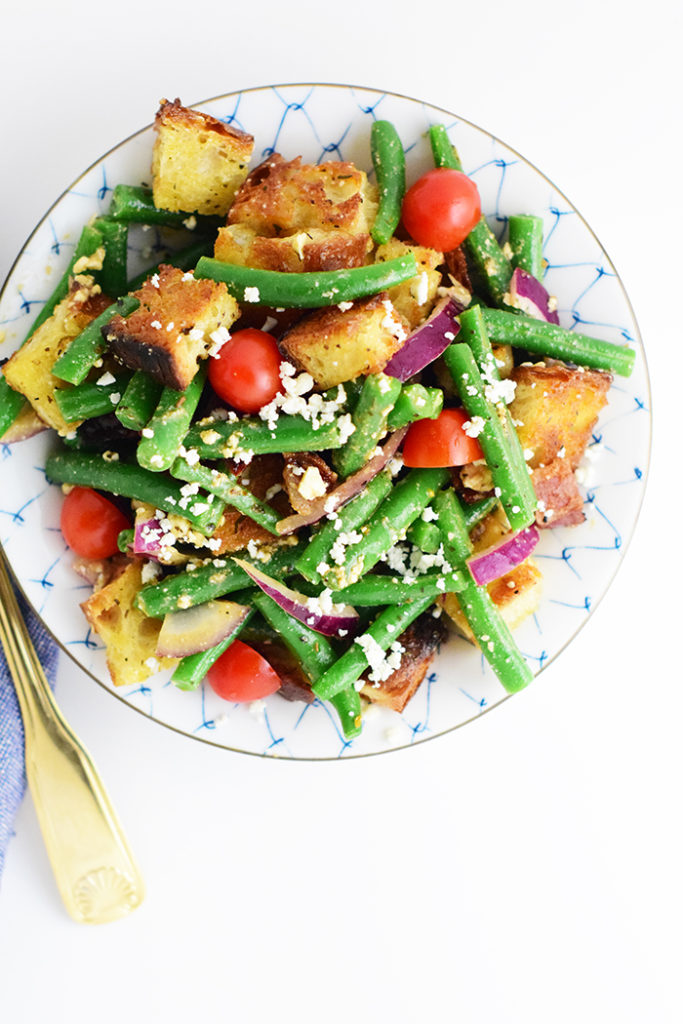 9. Green Bean Panzanella Salad– So fresh, so crunchy and oh yeah, those panzanella croutons! This is a salad that doesn't even have any lettuce. Just trust me on this one!