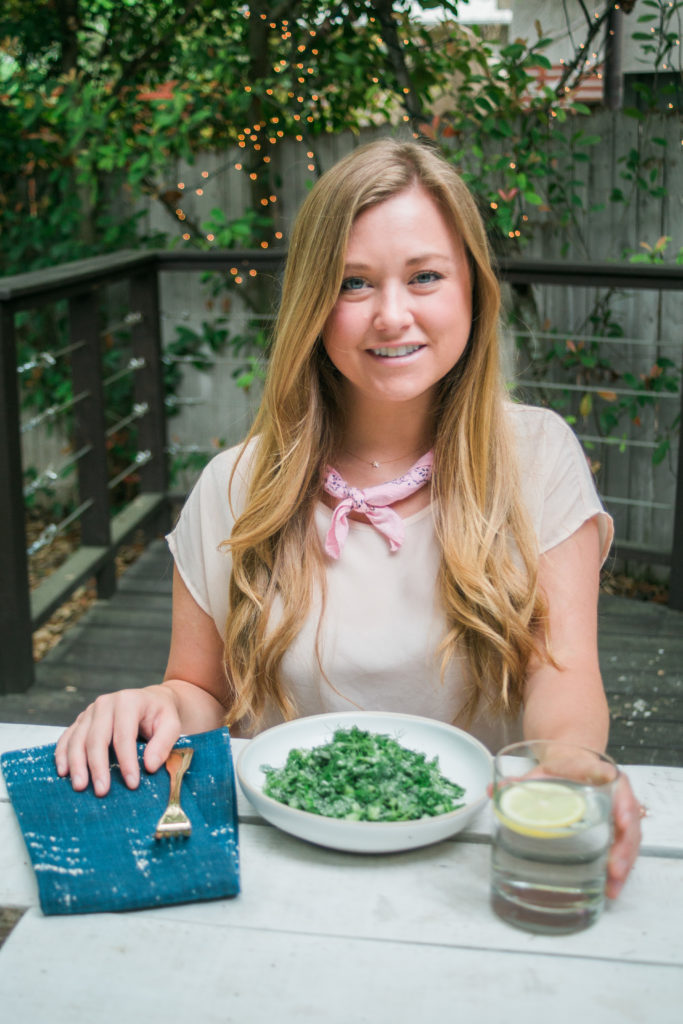 This Mean Green Salad, y'all. BMW and I have been eating this one on repeat the past few weeks. It came out of wanting to get as many greens as I could into one meal. Let's just say that I feel like I really outdid myself with this one. Not to brag but somehow I managed to get raw broccoli, kale, spinach, a ton of fresh herbs and lots of other goodies into one bowl and it actually taste like something you want to eat!
Photos by Taylor Prinsen Photography 
Mean Green Salad
We love to eat at home and have been doing it a lot more often since living together. It's fun to cook together, especially when we spend so much time eating at restaurants while we travel. Plus, after those long trips and extra indulgent weekends, we need a big nutrition hit haha. And that's what I love about this salad. It's packs in all those good for you greens and is hearty enough to satisfy your hunger.
You could definitely add some protein if you wanted too. Chickpeas or chicken or salmon would work great. We like to keep it green though most of the time.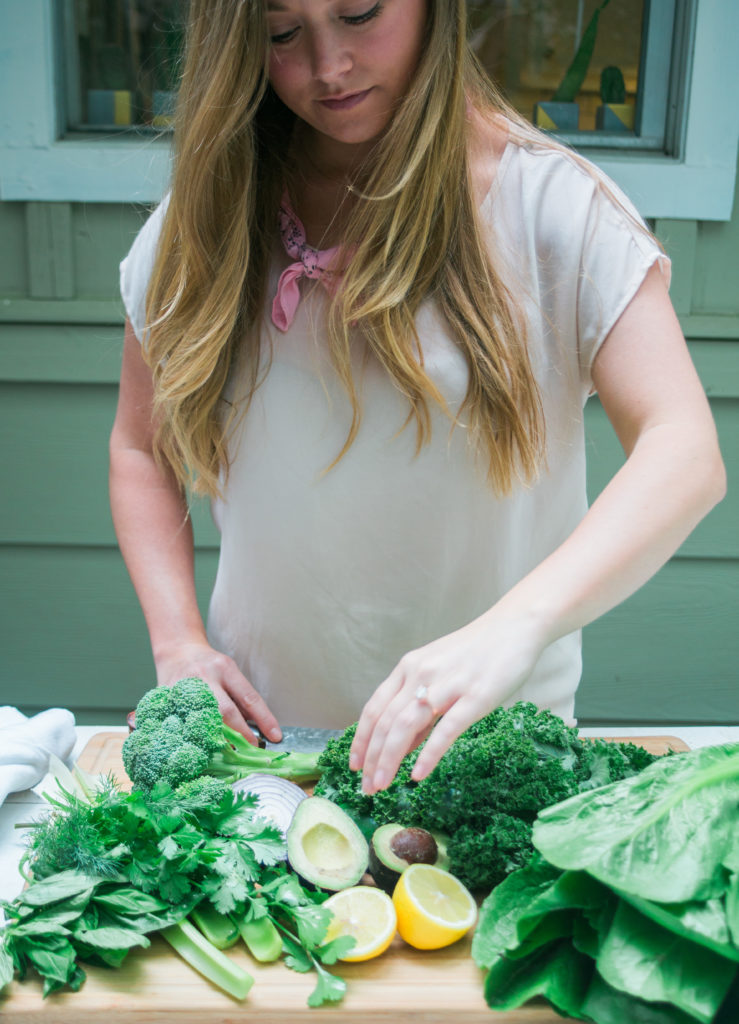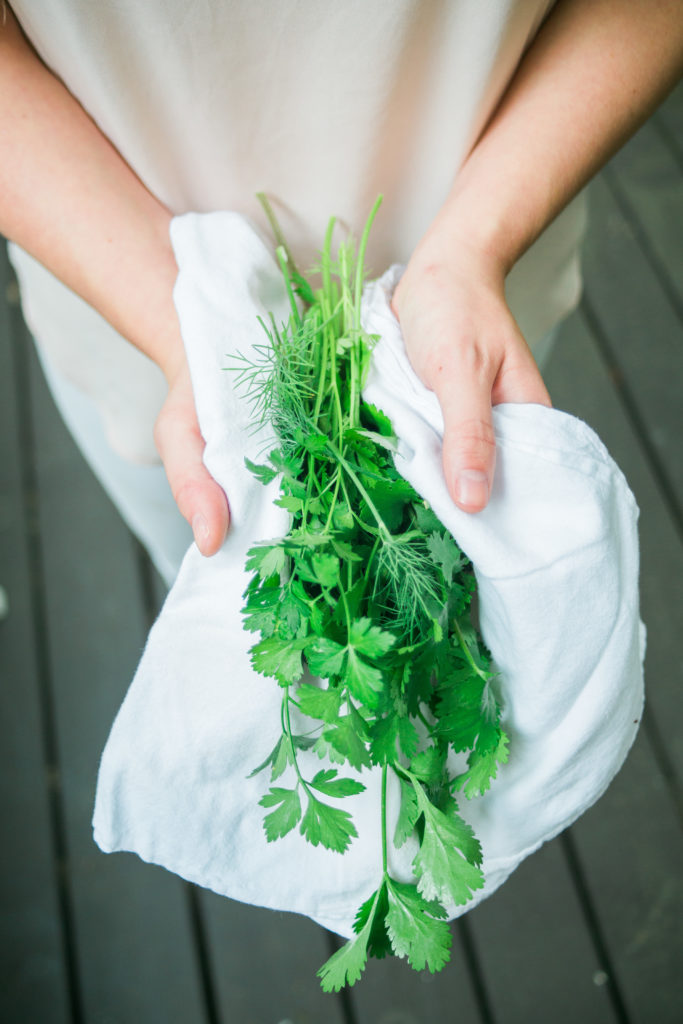 I picked these herbs straight from my garden! I've been reading more and more that fresh herbs are packed with micronutrients that we all need. I like growing my own herbs so that I know exactly where they've been and what's been in their soil (hint squirrels!) I know that growing your own herbs isn't for everyone but once I nailed down a few tricks, I've found it to be pretty easy to grow them. A post all about my love for gardening and what I've learned is coming soon!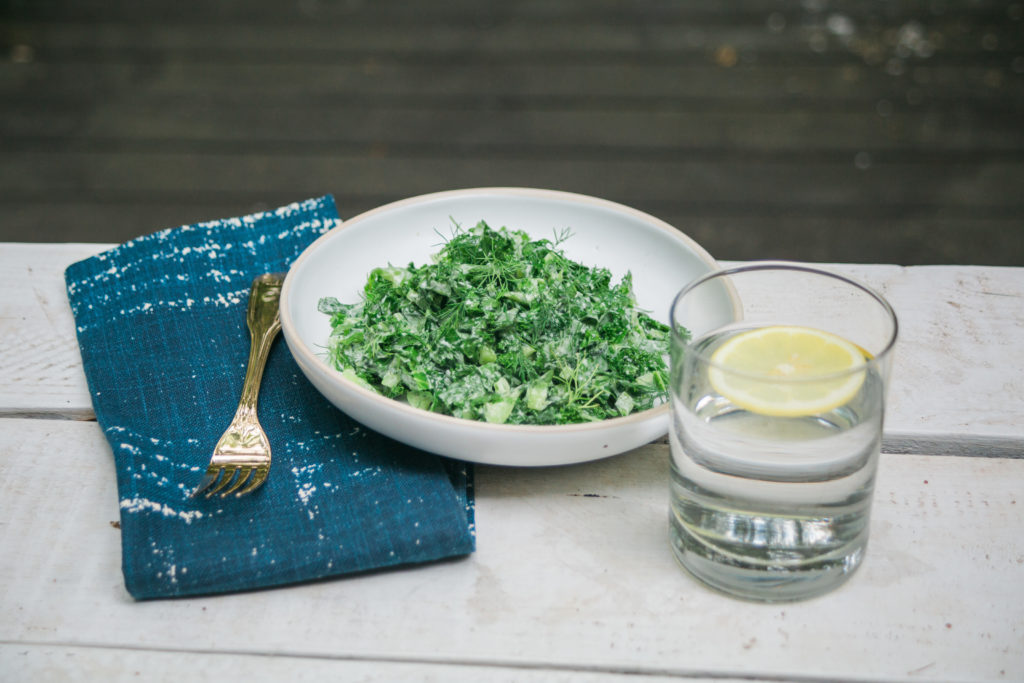 Mean Green Salad
Makes enough for two bid salads
Ingredients:
1/2 cup Romaine
1/2 cup Spinach
1/2 cup Kale (dino or curly)
1/4 cup Mint
1/4 cup Cilantro
1/8 cup Parsley
1/4 cup Basil
1/8 cup Dill
1/8 cup Green onion
1/2 cup Chunks of avocado
1/2 cup Broccoli
1/4 cup Red onion
1 tablespoon (about a 2 inch piece) Fresh jalapeño
Dressing:
1/2 cup full fat yogurt
1/4 cup Olive oil
1 teaspoon Doña sauce
1 teaspoon Lemon juice
1 teaspoon each Salt + pepper (go heavy on the salt here to bring out the flavors!)
Directions: 
Wash and pat dry all your greens. Start off by making the dressing. Whisk all the ingredients together in a small bowl and let sit so the flavors can meld. You can buy Doña Sauce (the Taco Deli version) at Whole Foods. Or if you prefer a more mild dressing, just leave it out.
Using a chef's knife, finely chop up the spinach, romaine and kale into thin slivers. Finely chop the mint, dill, parsley, cilantro and basil. Thinly slice the green onions, both white and green parts. Toss all this into a big mixing bowl.
Dice up the avocado and add that to the mixing bowl.
In a food processor, pulse the broccoli, red onion and jalapeño together. Add to mixing bowl.
Toss everything together with the dressing and serve!
If you've got questions, I've got answers! Just drop a note in the comments or send me an email!