Whether you are preparing for a lot of visitors or stocking up for easy dinners, here are 9 Delicious Make Ahead Freezer Meals!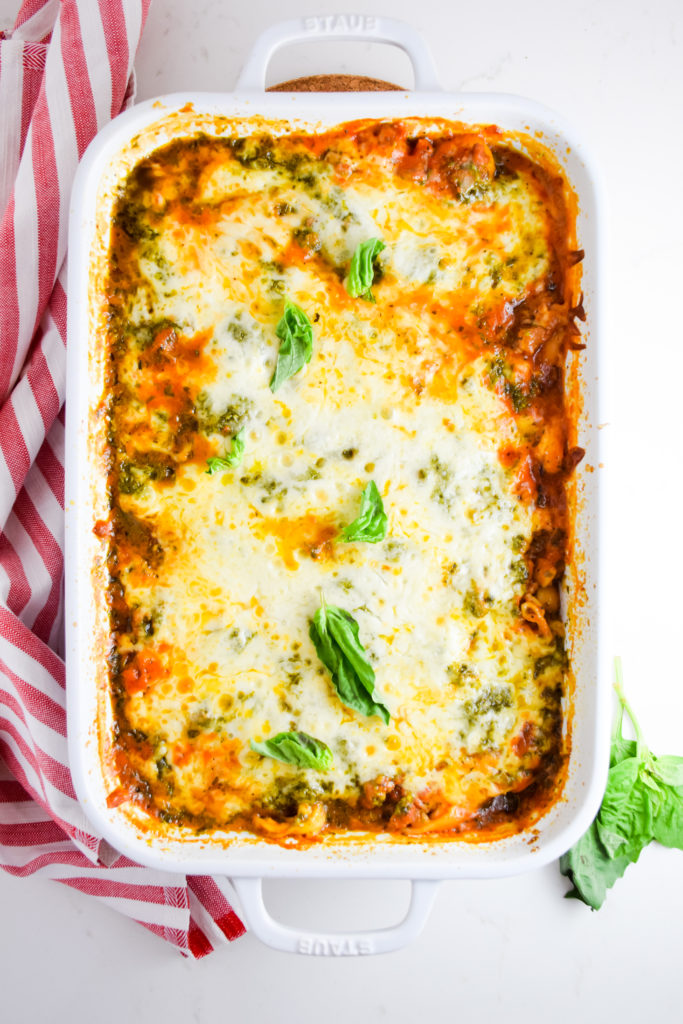 Freezer meals! Let's talk about them! In my normal day-to-day life, I usually don't have a ton of frozen meals stocked up. These days however, times are a little different seeing as we are in the midst of a pandemic and I am due to give birth in the next month. Needless to say, I am prepping for this interesting time differently than I might have otherwise. I am pretty picky when it comes to eating frozen foods or leftovers. The majority of the time, I don't love eating the same dish over and over and I typically like it when my meals taste fresh (I mean, who doesn't!?!) So, I've put together a list of my favorite meals that are delicious fresh or frozen and are easy to make extra and freeze ahead for your stash!
This post contains affiliate links. If you purchase a product through these links I may earn a few pennies. Thanks for keeping this free blog going!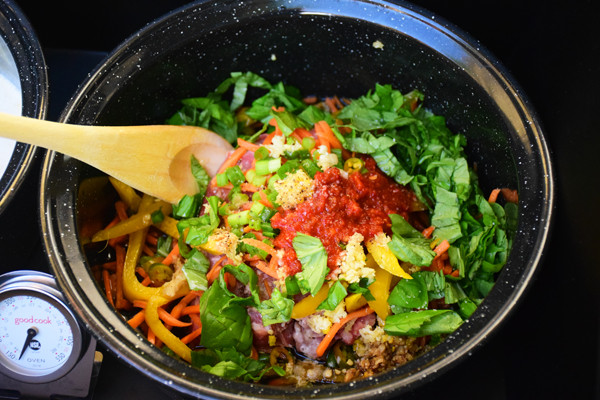 Tips for Making Delicious Freezer Meals
If you are planning to make a bunch of meals that you want to freeze, there are a few key tips for making the most of your efforts! Whether it's texture or flavor, freezing and reheating food can be really simple and yield delicious results if you follow these tips!
Flavor– To ensure you get the best flavor, use the best ingredients you can find. Yes, sometimes this can be difficult but you can pick and choose and make the best of what you have! Try and incorporate fresh spices when possible. Expired or old spices loose their flavor so they don't add quite the same potency as fresher ones.
Texture– Achieving great texture when freezing and reheating food comes down a few things. First, when cooking the food, say a pasta-based dish, be sure not to over cook the noodles. Otherwise, when you reheat (thus recook) the noodles, they will become too soft and mushy or even fall apart. Second, when reheating the meals, sometimes stove top is best, think for soups. Other times, oven or microwave is best. For example, a single serve lasagna is best in the microwave while reheating a lasagna for a crowd might be best in the oven.
Storing– Storing leftovers or freezer meals properly will ensure you get the best results and thus taste. Using the correct containers makes a huge difference. Always use freezer bags or freezer appropriate containers whenever possible. This will help to ward off freezer burn or frost. If you are able, try using a vacuum sealer. This takes a lot of air out of the package and makes food last longer and taste better. We love our vacuum sealer and use it regularly, especially for Mimi's food.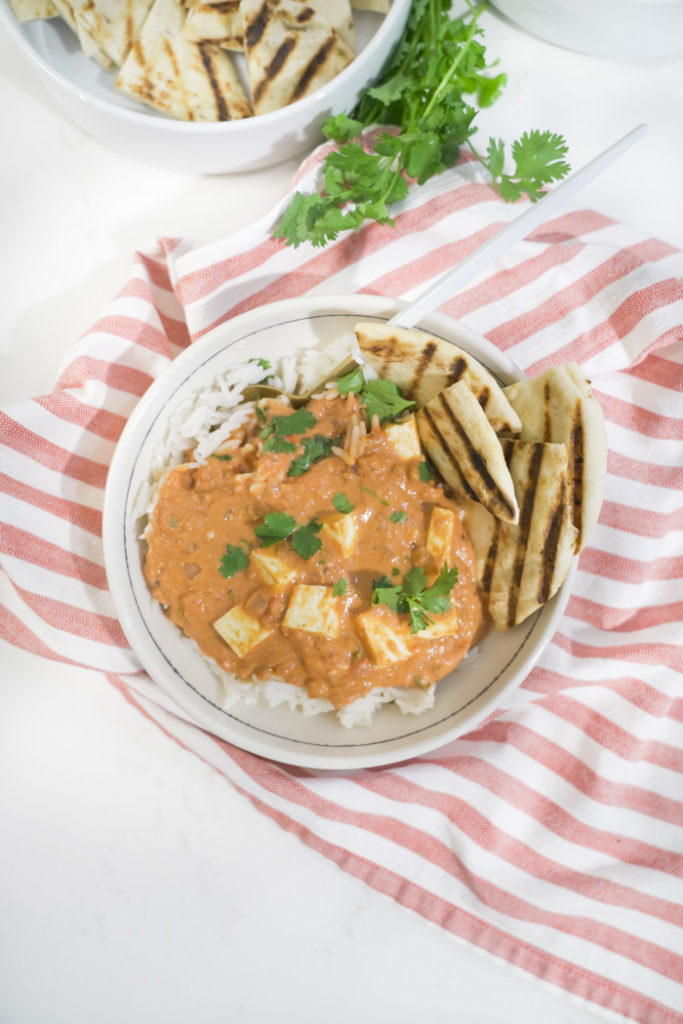 9 Delicious Make Ahead Freezer Meals
Tikka Masala– This is one of my favorite Sunday night meals as I like to call it! So comforting and it's even better the second time around. BMW and I are making a big batch this week, one to eat right away and one to freeze and save for when we need an easy, comfort meal post-bébé.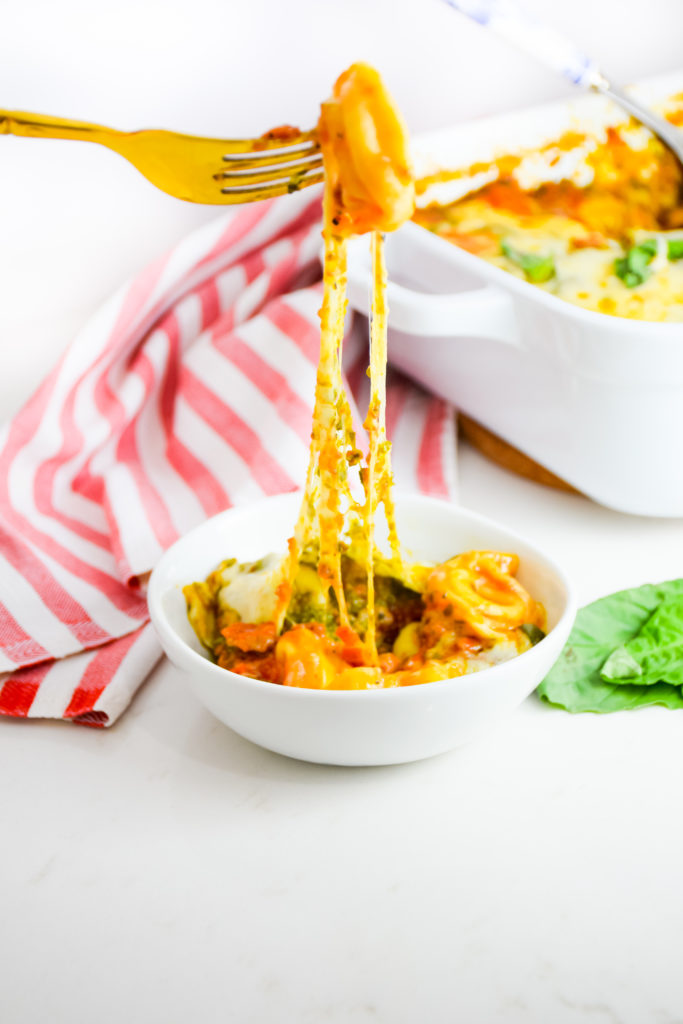 2. Spicy Red Sauce Pesto Tortellini Bake– I love to make this dish around the holidays and it is always a HUGE hit with the whole family! You can easily turn the spice up or down, depending on your preference. You can make this weeks ahead of time and freeze right in the dish you want to reheat it in. Easy peasy.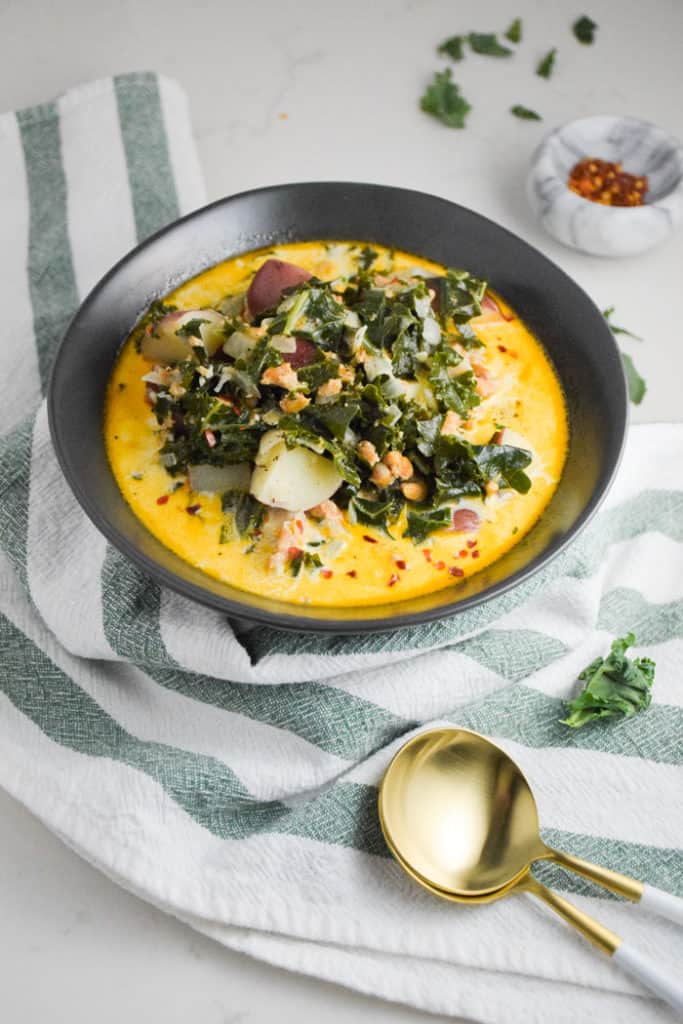 3. Hearty Potato Sausage and Kale Soup– This soup always seems to hit the spot! It's hearty enough to be a meal but without leaving me feeling sluggish afterwards. It gets major bonus points for being super easy to reheat quickly and somehow taste even better the second time!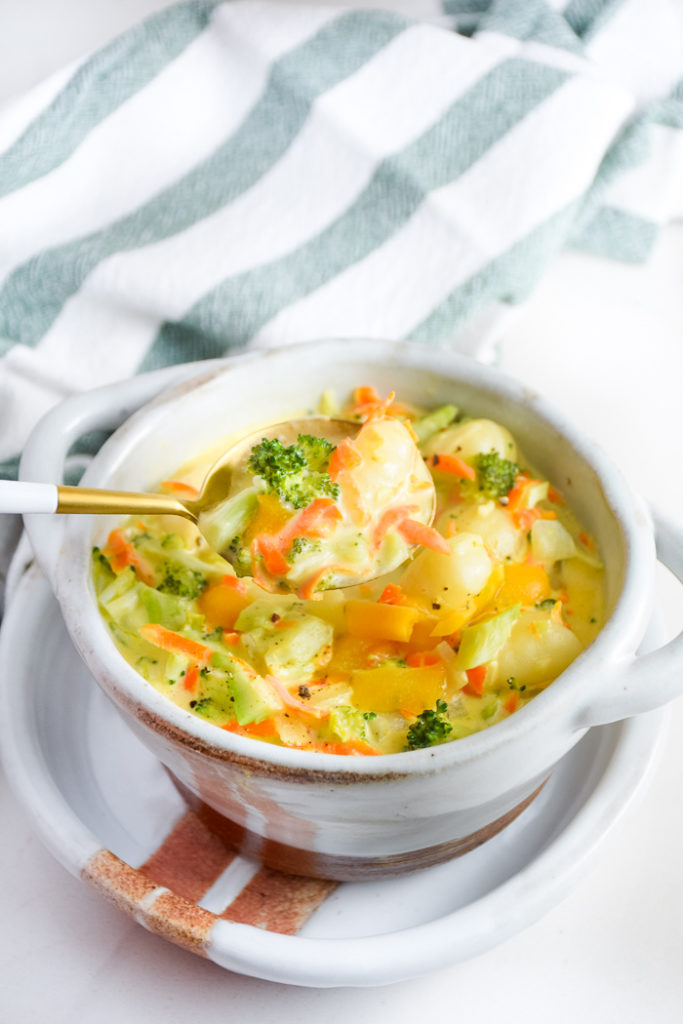 4. Souper Broccoli Cheese Gnocchi– It's like mac 'n cheese but #makeitfashion. Seriously. Whenever I am craving something cheesy, this really seems to hit the spot. Plus, with some broccoli, it feels like at least I'm getting something green 🙂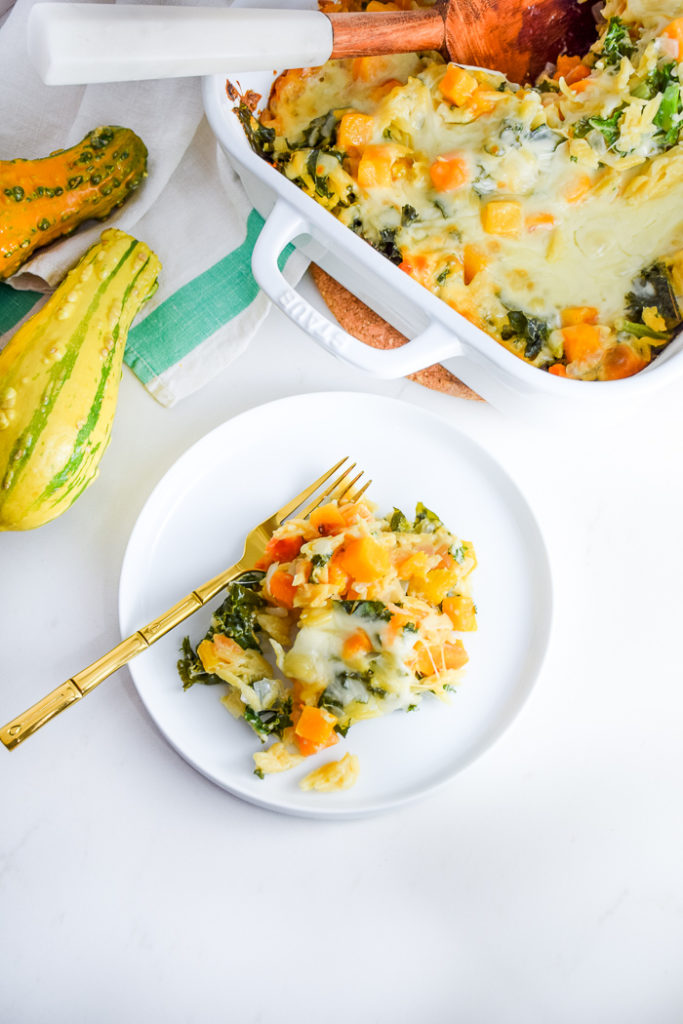 5. Kale Orzo and Butternut Squash Casserole– This is another hit around the fall holidays but honestly I would make this any time of year. This version is vegetarian but you can add some shredded chicken to the mix, making this truly a one pot meal. It freezes and reheats like a charm, so you'll definitely want to make some to eat now and later!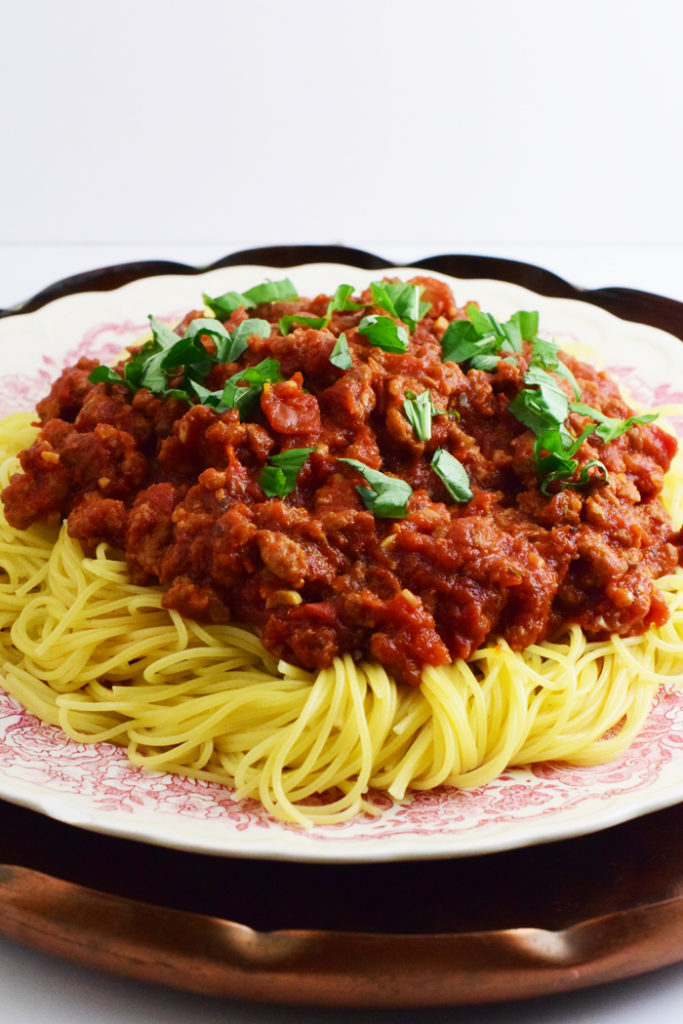 6. BMW's Spicy Red Wine Spaghetti Sauce– We absolutely love this sauce. The longer it sits, the better it gets. It's a really adaptable sauce too, so if you're missing an ingredient or too, don't sweat it. You can substitute it or leave it out all together. Freeze a big batch of the sauce and then just add whatever noodles you like when you are ready to eat!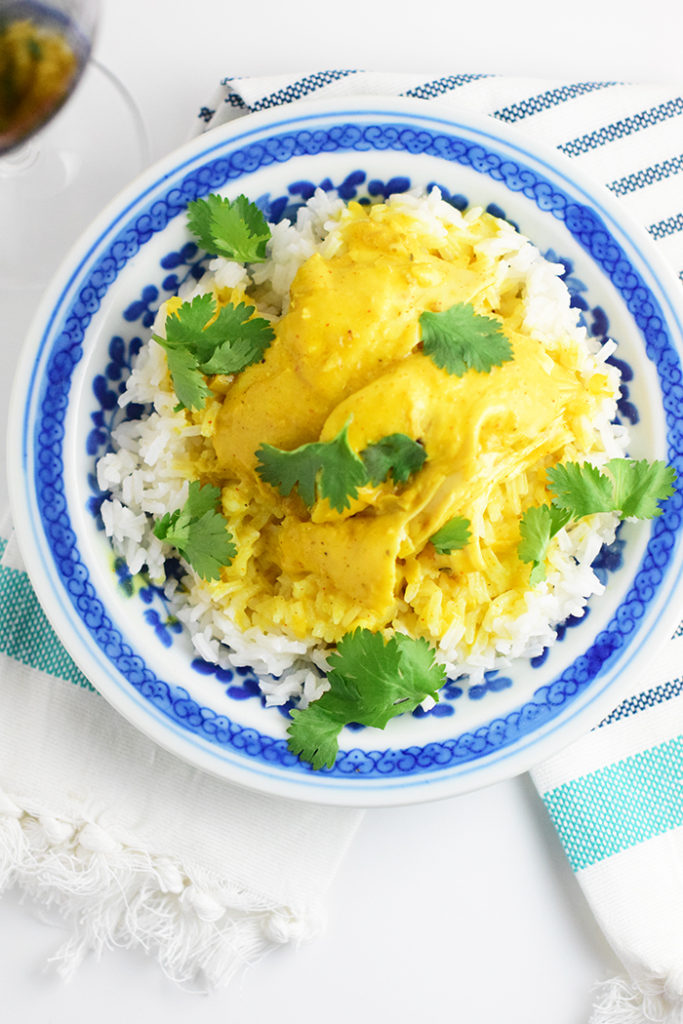 7. Lemongrass Turmeric Slow Cooker Chicken– I love how big and bright this recipe is, especially for a slow cooker recipe! The creamy chicken and rice make it comforting but the sauce really lifts up the whole dish. Perfect for enjoying with a glass of wine. I love this one pot meal!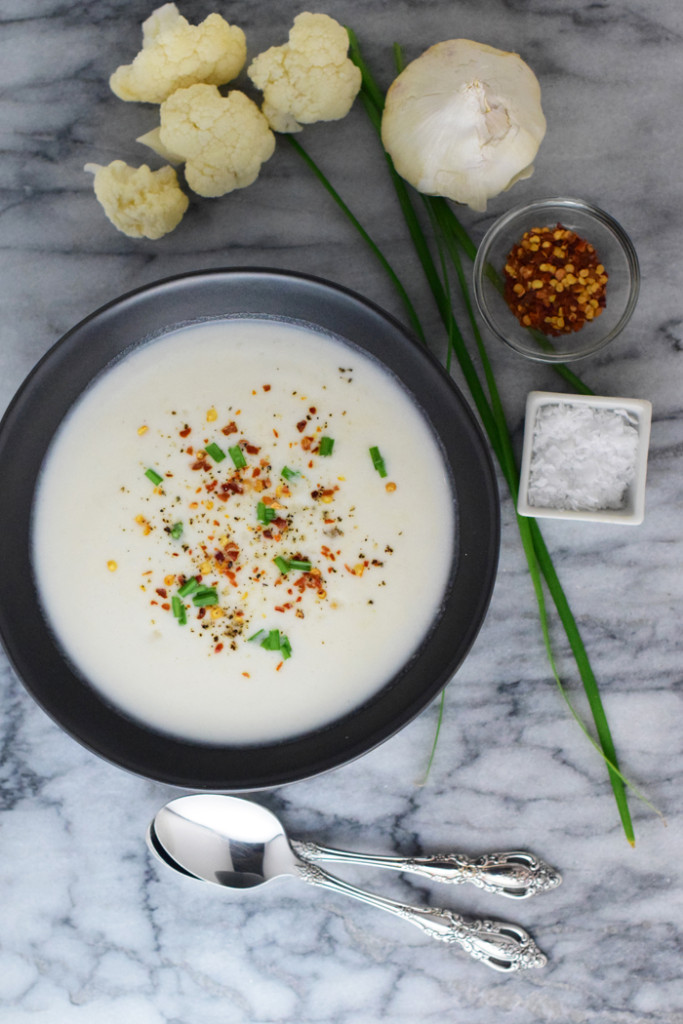 8. Easy Creamy Cauliflower Soup– Sometimes we all need a super easy meal and this one is it! Literally, you can make this in a blender. It freezes and reheats so well. It's great as a starter or side to bigger meals but I love it just on it's own too. Make double and you'll have lunch all week!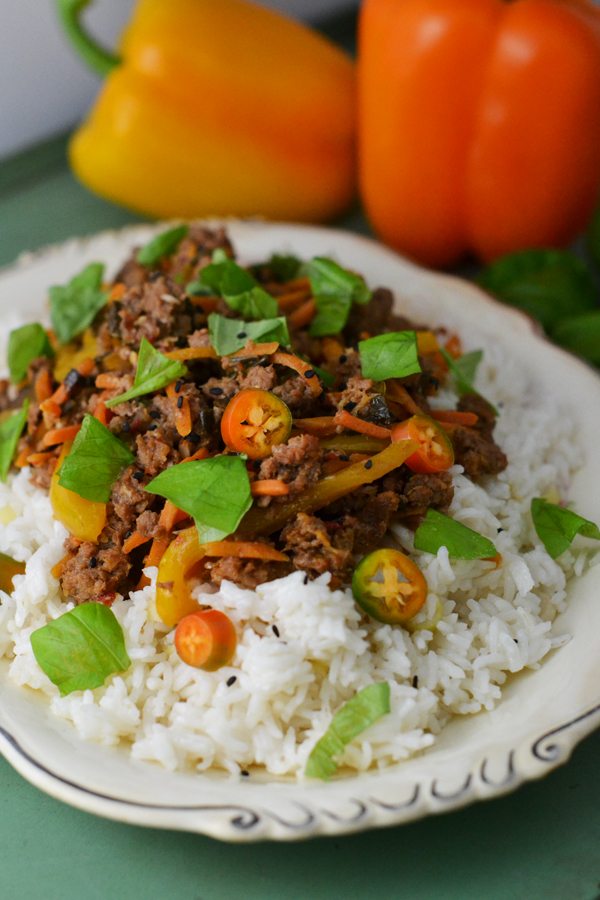 9. Spicy Thai Basil Beef– I love this dish because it's packed with bold flavors and doesn't feel like a freezer meal. It just tastes good. I love that about this Thai Basil Beef!
Do you have any favorite freezer meals? Let me know in the comments!