Fall is my absolute favorite, favorite time of year! The smells, the colors, the clothes, the food and oh those leaves! Those gorgeous falling leaves! I get so excited from about October 1st until January each year. The holidays and the weather always get me all cozied up and in a great mood for seemingly no reason everyday!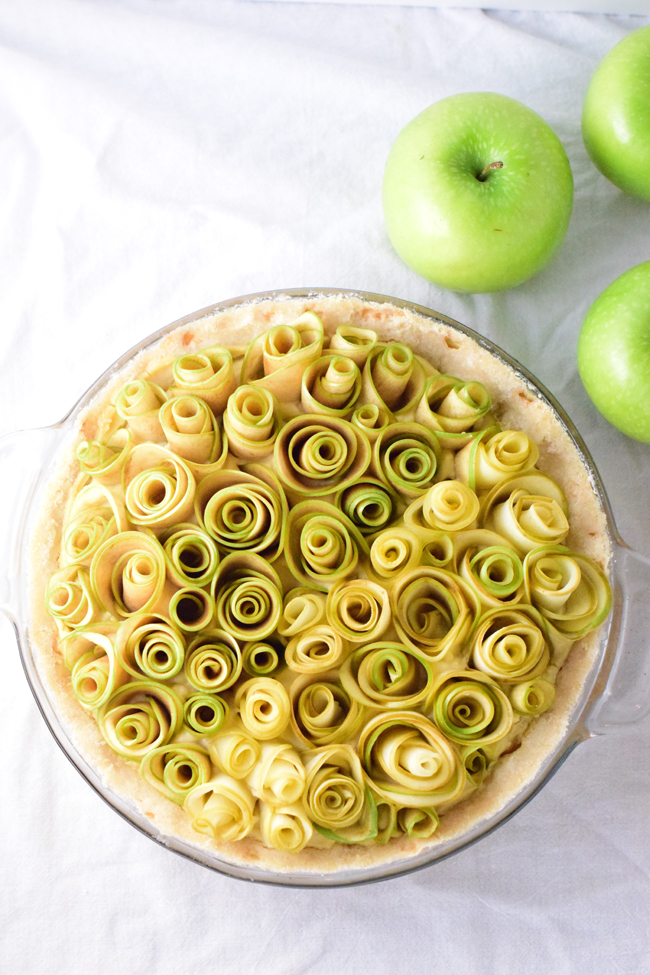 And every year in about August I start pinning and mentally planning all the gorgeous recipes and tablescapes that I will try out that season. And each year without fail I get through, um maybe, one or two of those before the season comes and goes! I get so caught up enjoying everything around me that I forget I make my own pumpkin pecan bread or gingerbread house.
This year fret not though! At least I planned ahead enough to take a gander at this gorgeous apple pie! I spied some delectable apple rose tarts peeping into my Pinterest feed and I knew that this is the year that I must try it out myself! After reading and researching lots of blogs and techniques on how to make the perfect apple rose I decided on this simple take. Easy enough to get some little hands to help out this season or if you're me a nice little task while catching up on the latest Real Housewives. Yes, you heard that right, I am total fan. Guilty pleasure right here. I can't get enough of those shows!