Leftover Turkey Pot Pie is a delicious comfort food recipe that will help you polish off those leftovers!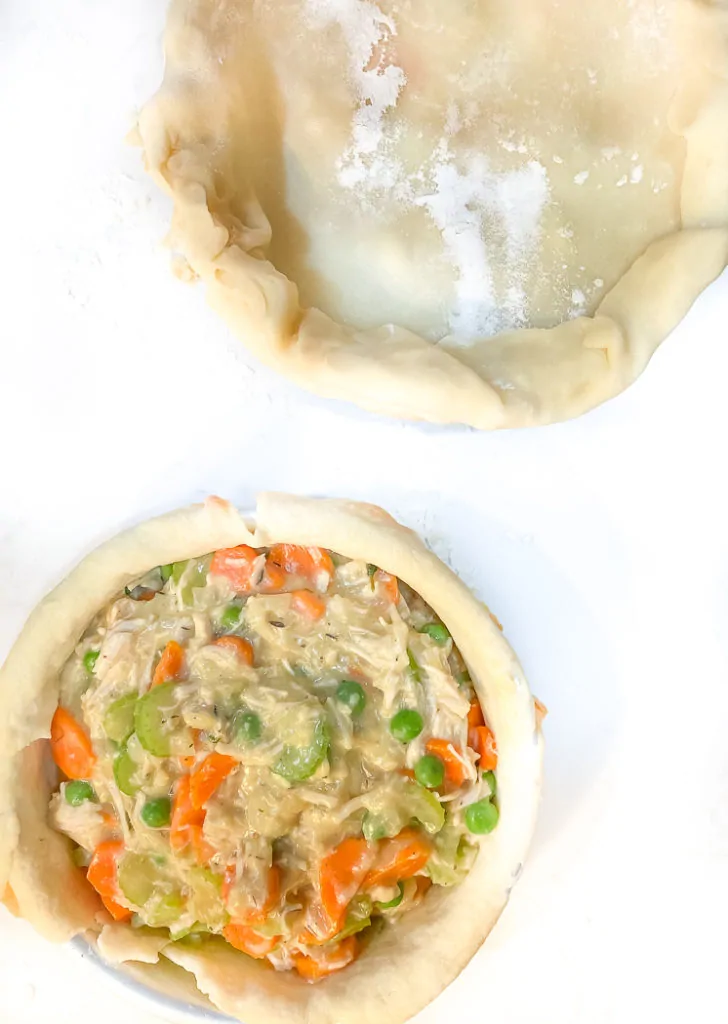 Ahh Thanksgiving! Basically the foodiest holiday of the year! I personally love the holiday season. I can't get enough of the twinkling lights, cheesy but charming holiday movies, more than enough reasons to get together with friends and loved ones and of course, the food! Every year, there are always a plethora of leftovers and often times the day or so afterwards, I find myself not exactly wanting the Thanksgiving meal all over again. Enter the Leftover Turkey Pot Pie! It's comforting, uses up lots of leftover Thanksgiving ingredients but somehow feels little bit different than just reheating day old leftovers.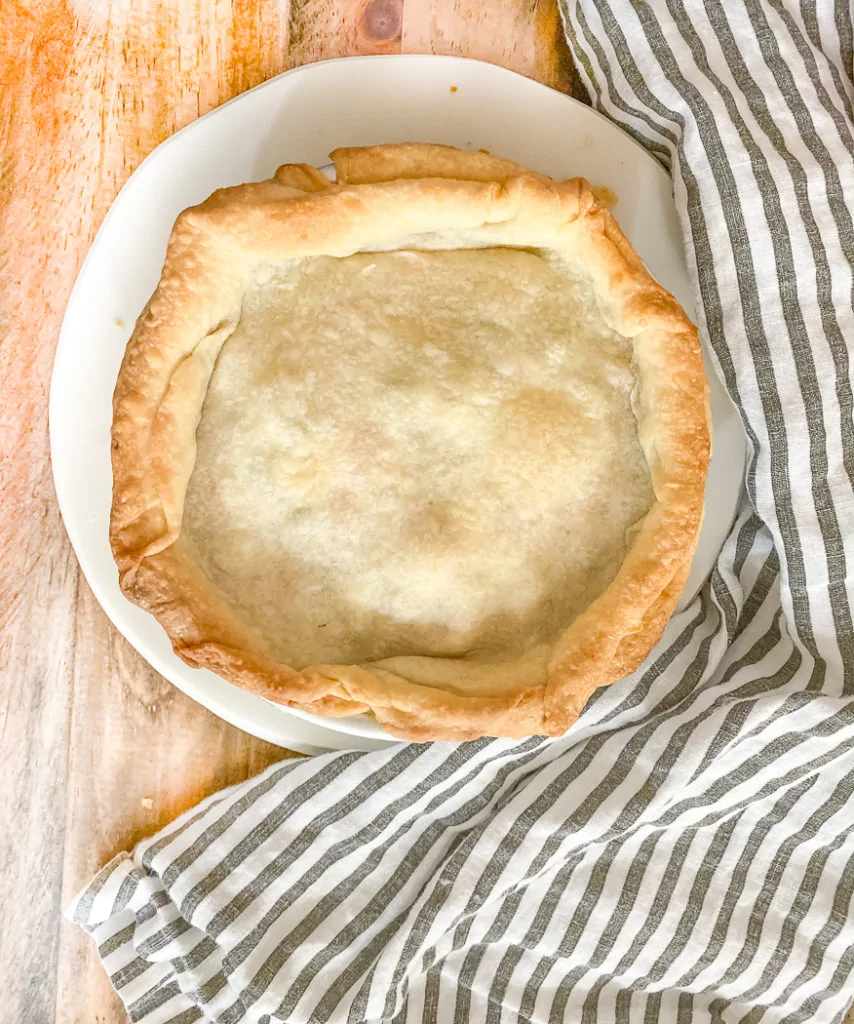 What are you favorite ways to eat up all those leftovers after the big meal? I like to get creative! I can usually only last for about one plate of reheated leftovers then I get bored. What can I say, I like to switch it up. Here are some of my favorite leftover Thanksgiving recipes!
Leftover Turkey Sandwich with a Moist Maker 
Leftover Thanksgiving Enchiladas 
Spicy Leftover Thanksgiving Turkey Lettuce Wraps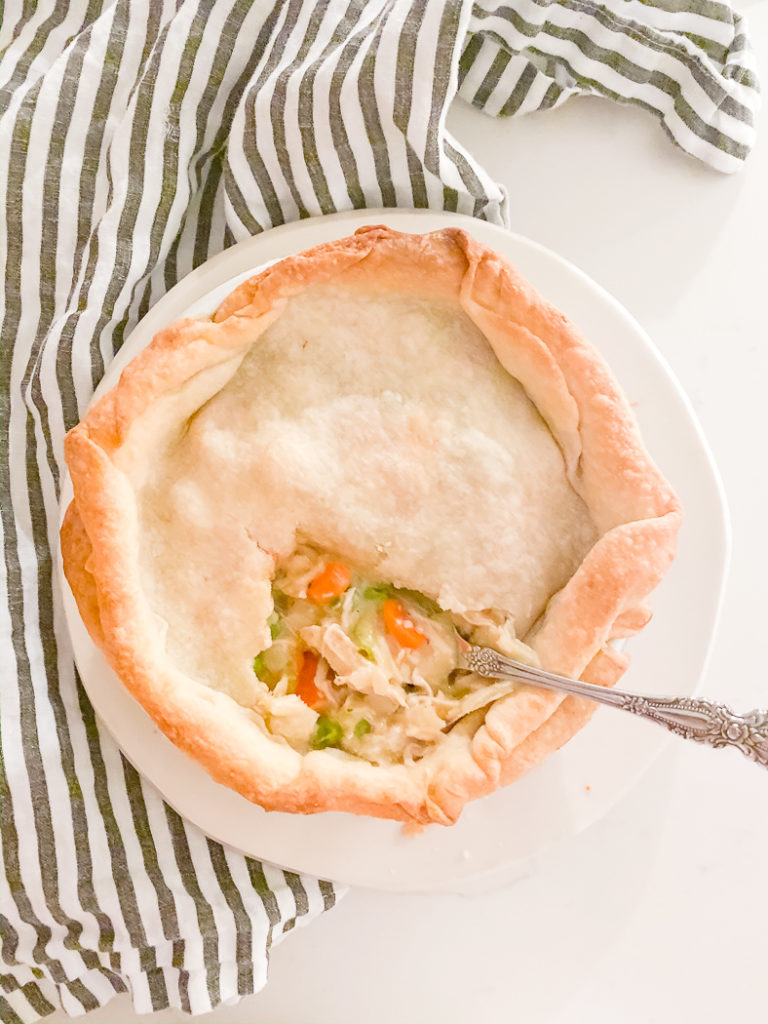 Leftover Turkey Pot Pie
Makes two 6in personal pot pies or one large pot pie
Ingredients: 
2 cups turkey (can sub chicken), cooked and shredded or diced
1 cup white onion, chopped
2/3 cups carrots, diced
2/3 cups celery, diced
2/3 cups peas, frozen or fresh
1 1/2 cups broth, chicken or vegetable (can use turkey too!)
1/2 cup whole milk
1/3 cup flour
3 tablespoons butter
3 cloves garlic
1/2 teaspoon cayenne powder
1/2 teaspoon curry powder
1 teaspoon salt
1 teaspoon black pepper
2 sprigs of thyme or 1/2 teaspoon dried thyme
2 uncooked pie crusts, can use store bought or we use this recipe 
Directions: 
Sauté onions and garlic with butter and salt until translucent, about 3-4 minutes in a large pot, over medium heat.
Stir in celery and carrots and cook 4 minutes more, until softened.
Reduce heat to low and stir in milk, spices and peas until well incorporated. Whisk in flour a little at a time to prevent lumps. Let thicken, about 5 minutes, stirring occasionally.
Line pie dish(es) with bottom crust and pre-bake crusts for 10 minutes at 375 degrees.
Divide filling into pies and top with crust. Bake for 30 minutes or until crust is golden.
Enjoy hot or eat one and freeze one for later! What do you like to do with Thanksgiving leftovers?