Sharing all of our maternity photos from Rome, Italy! We had an amazing babymoon in Rome and these photos are amazing!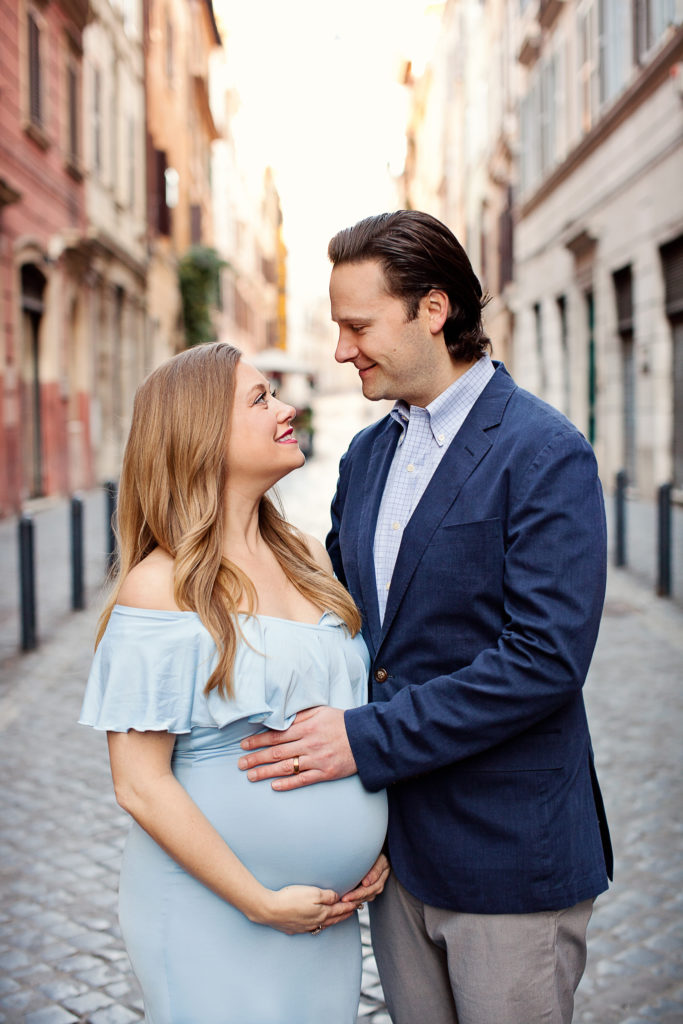 I can't believe I waited so long to share all of these photos! I shared some of them on Instagram when we took them last year during our trip to Rome but I never wound up posting all of them. We never took maternity photos, so we took this opportunity to capture this moment in our lives and in such a special place. I am so excited for you all to see these!
This post contains affiliate links. If you purchase a product through these links I may earn a few pennies. Thanks for keeping this free blog going!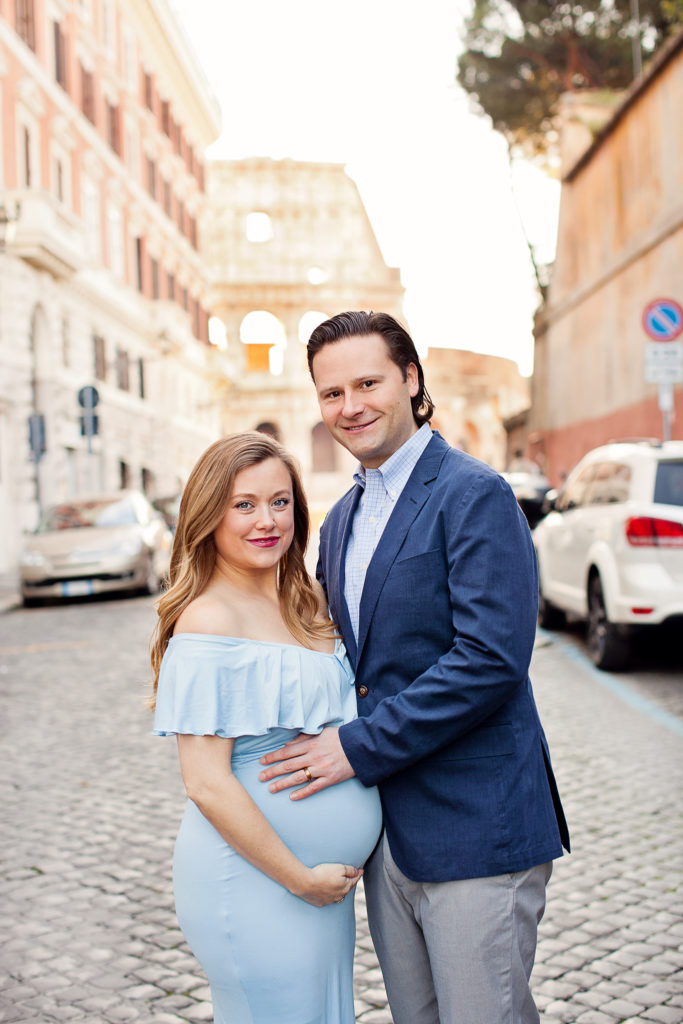 Our Maternity Photos in Rome
BMW and I love to travel together, that is no secret! We love traveling so much that we even got married abroad. So when we became pregnant, we knew we wanted to go on a babymoon. We chose Rome, Italy for several reasons but mostly the food!
Once we had chosen the Eternal City for our babymoon destination, I started thinking about activities and things to do that would be comfortable for a pregnant lady. That is when I started thinking about maternity photos. I knew I wanted to capture this moment in our lives, especially since I wasn't sure if it would ever happen again.
I searched for photographers in Rome and came across Tricia Anne Photography and immediately fell in love with her photos. All her photos were glowing and looked so picturesque. It was the exact style I was looking for! I reached out and we booked an early morning session and these photos were the result!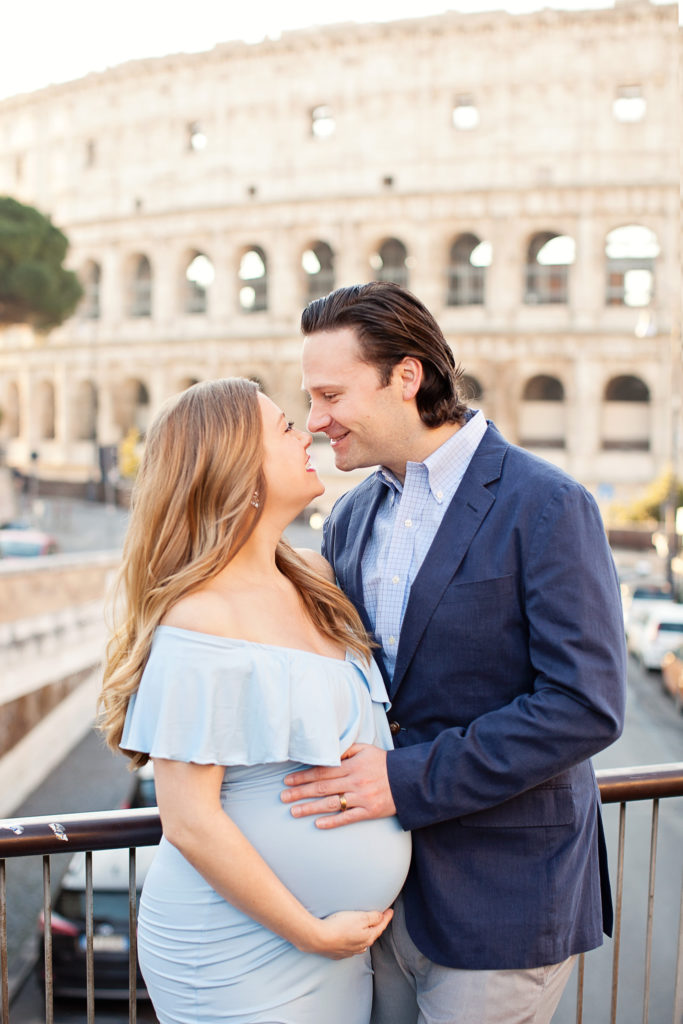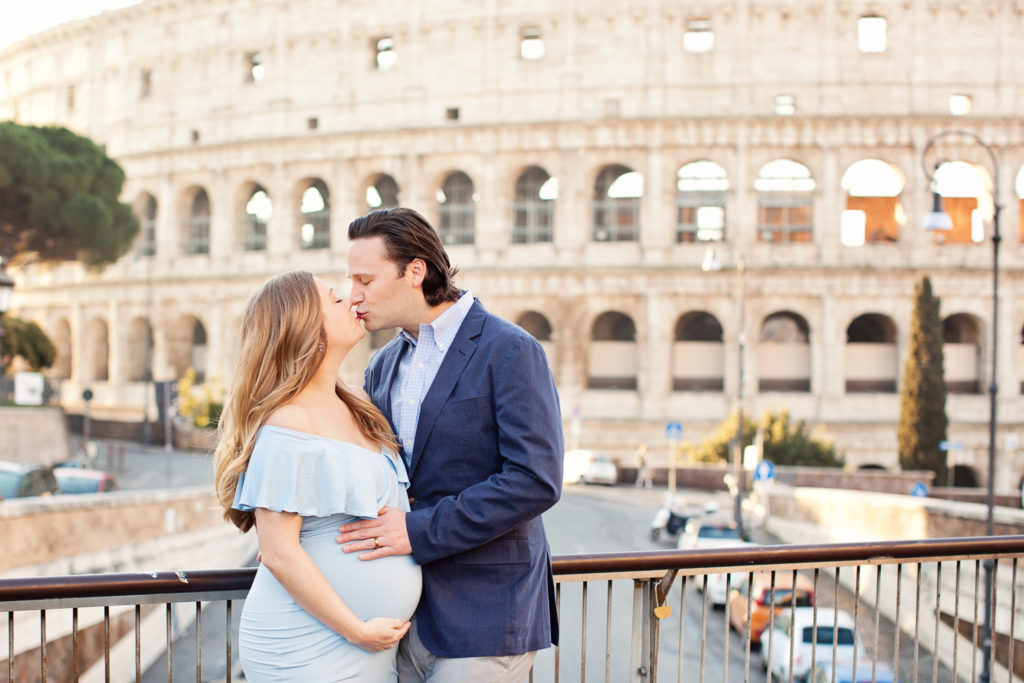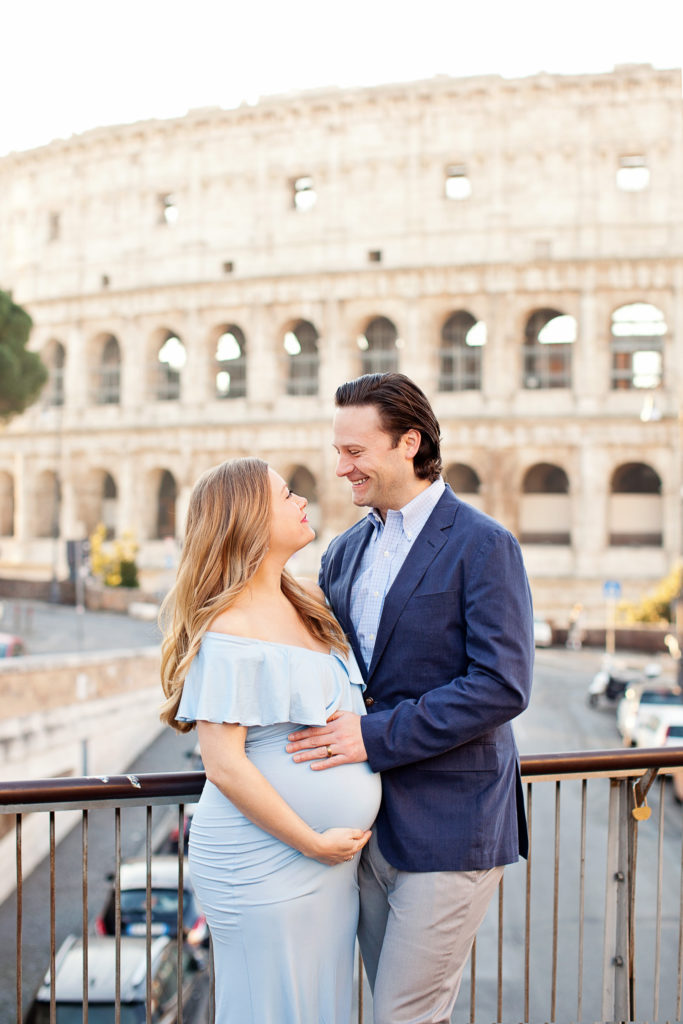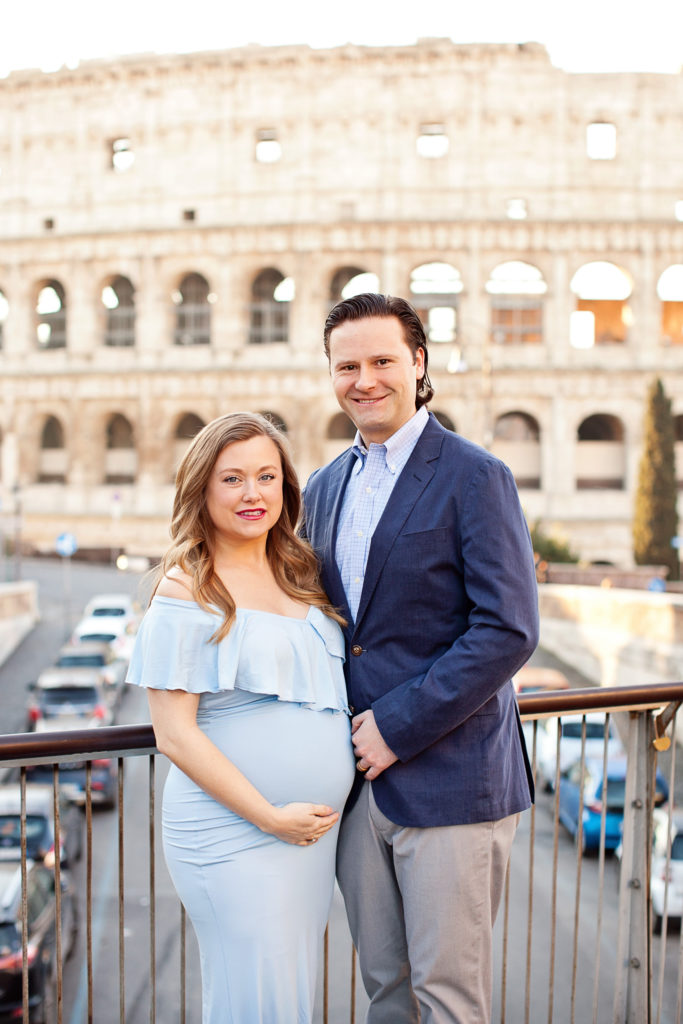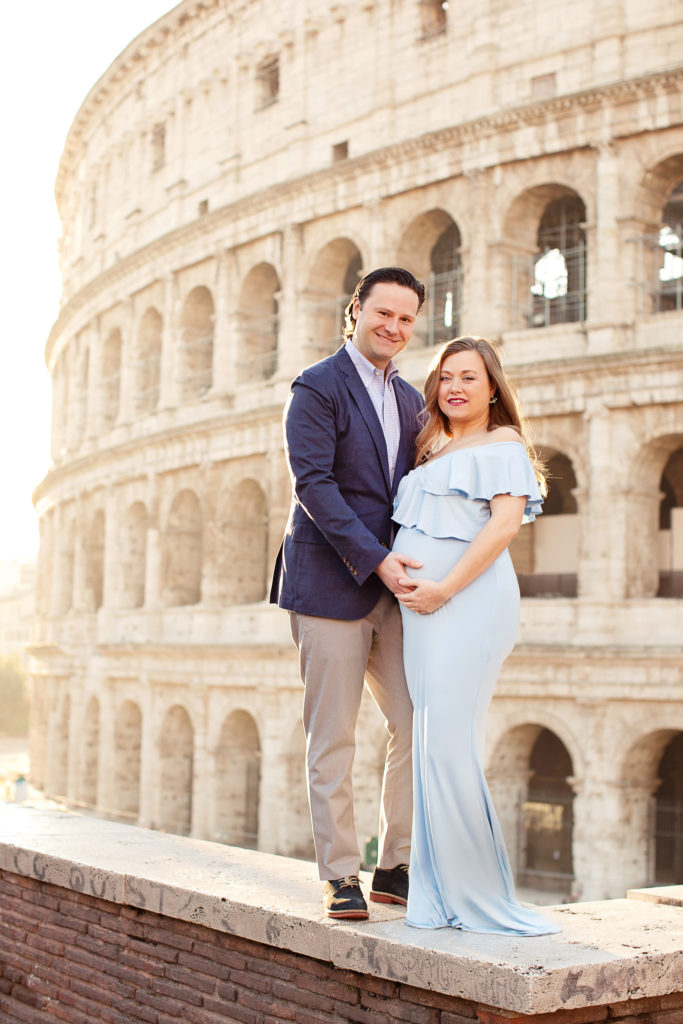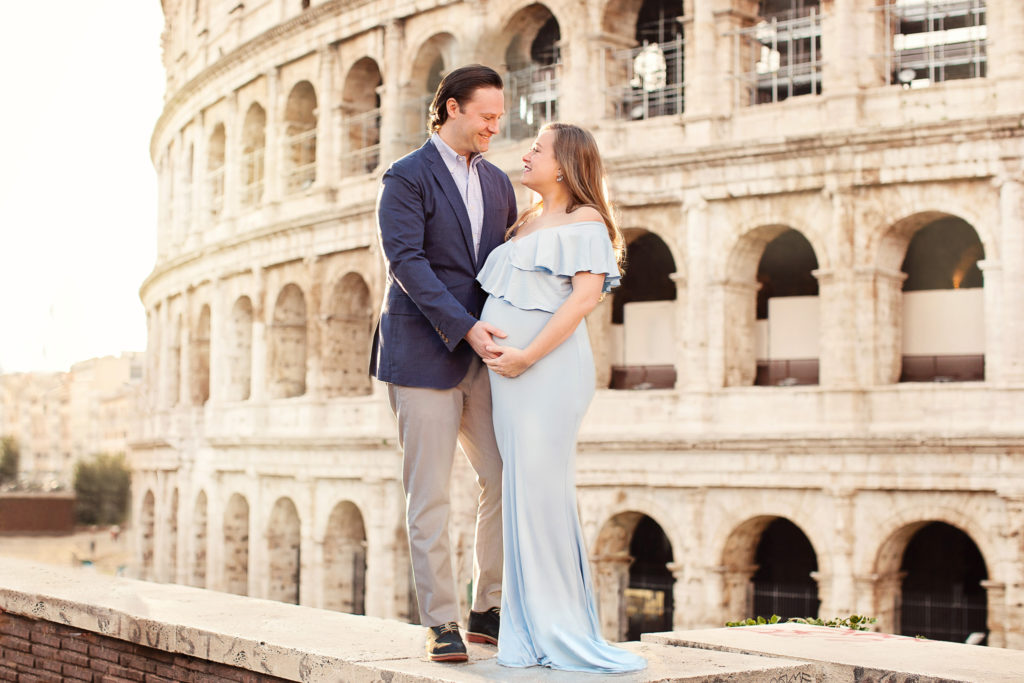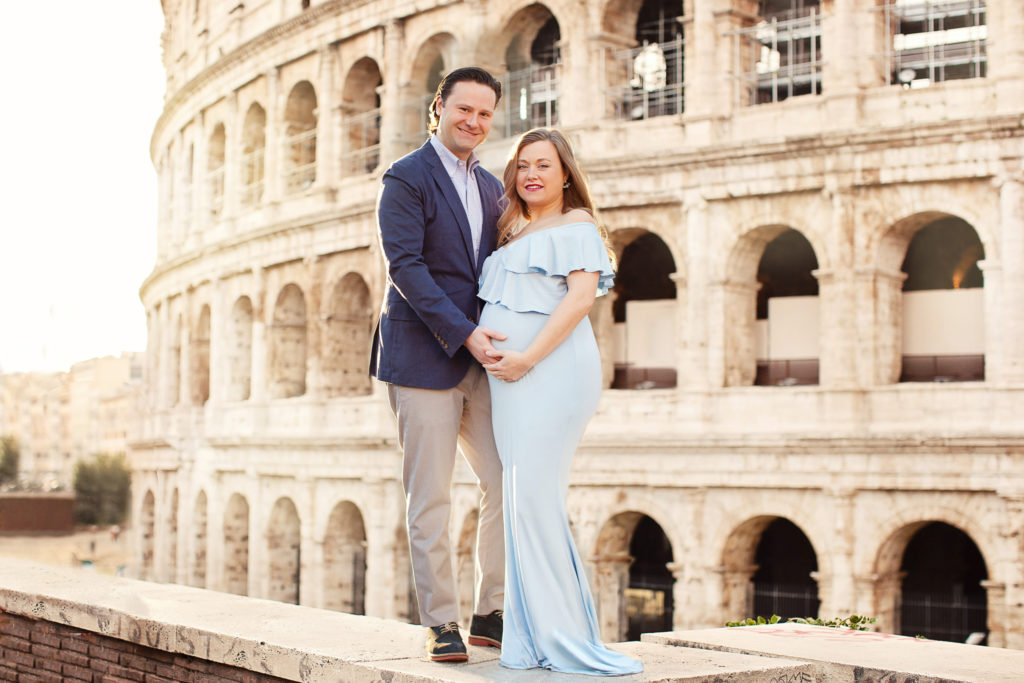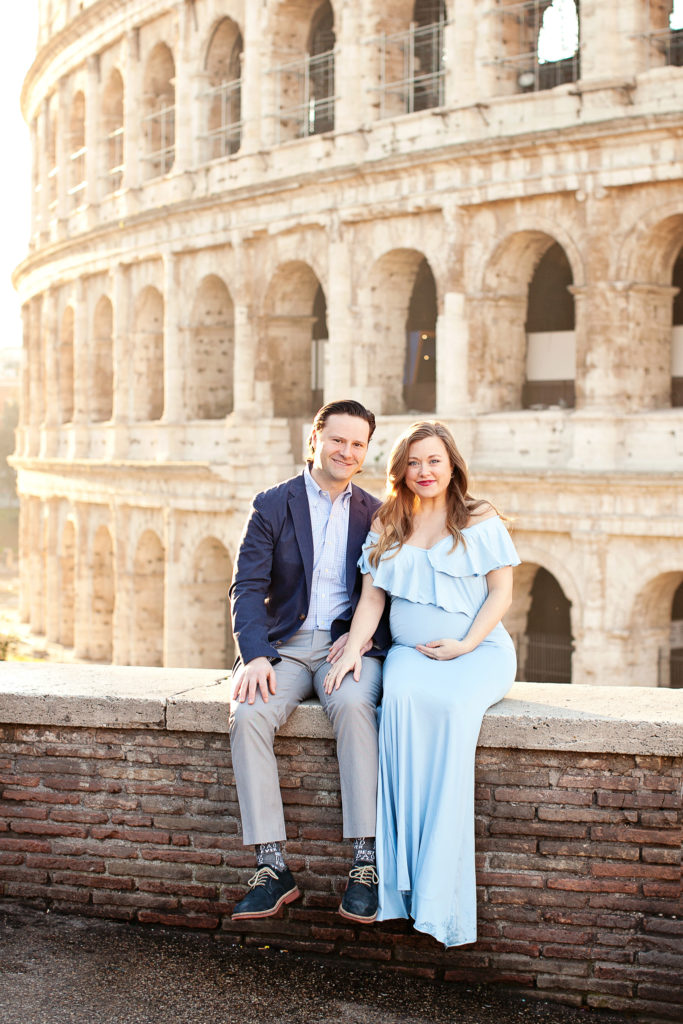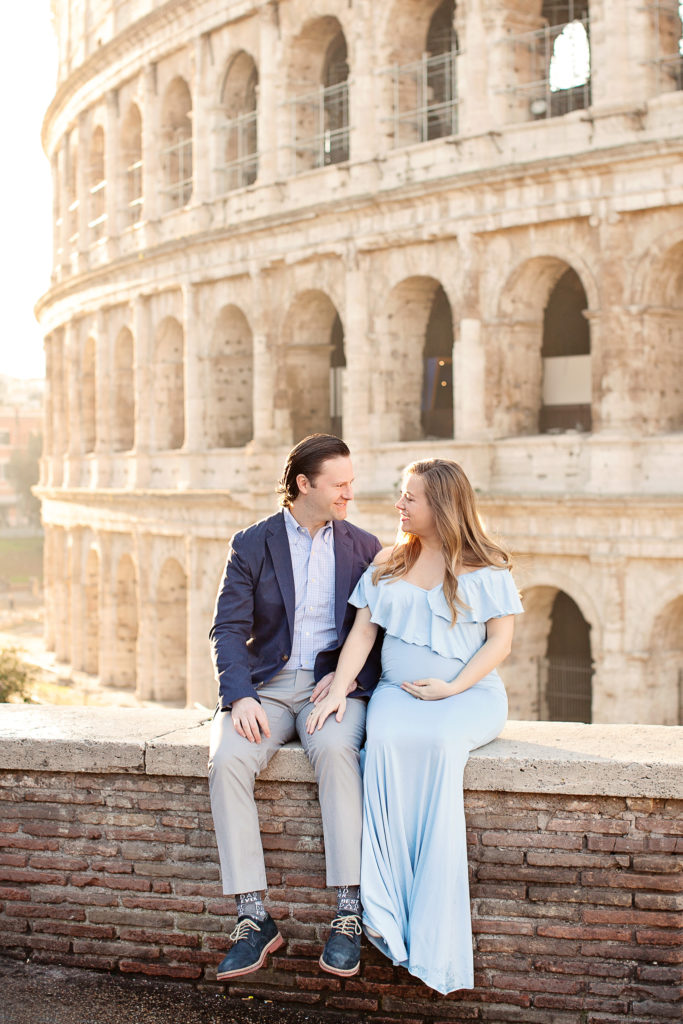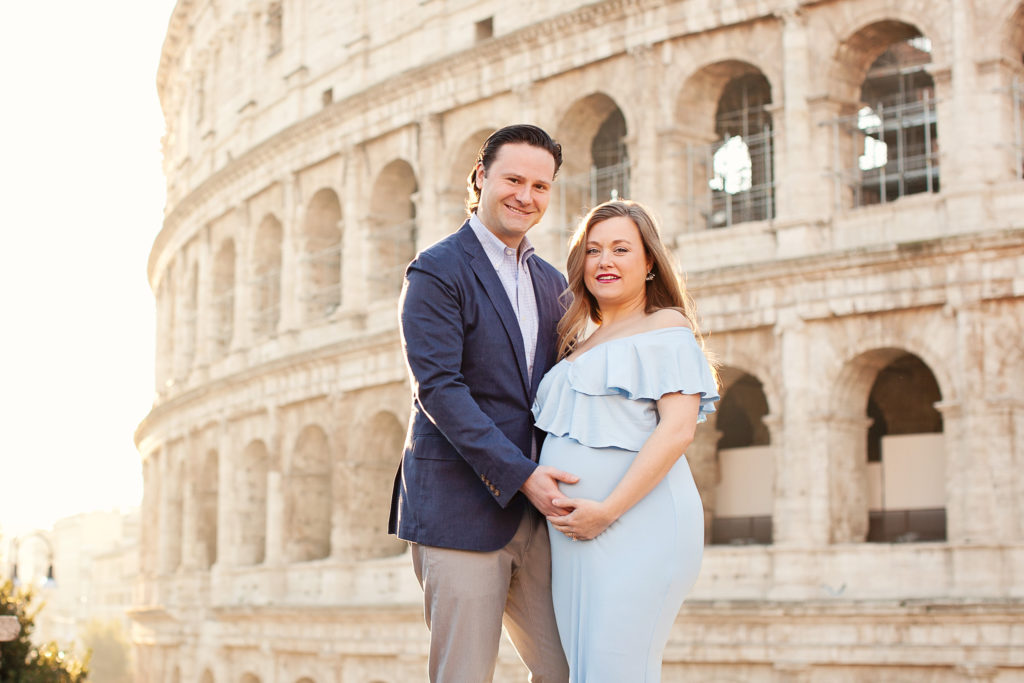 Best Photographer in Rome
After I reached out to Tricia Anne, we emailed back and forth to confirm the date and time. Tricia Anne is an American living in Rome. Communicating with her was quick and easy. Payment was all online and very easy. She returned our images quickly and they were stunning.
Tricia Anne offered up a few different location sites and we chose to shoot at the Colosseum and the surrounding neighborhood Monti. Tricia Anne knew all the best spots and vantage points to get the perfect photos. She had great ideas and was really flexible and working with us to achieve these gorgeous images.
We met super early, I think 7am, and there were hardly any people around. This made it super easy to get the perfect shots. I never felt uncomfortable or anything like that. Tricia Anne made the whole process fun and easy.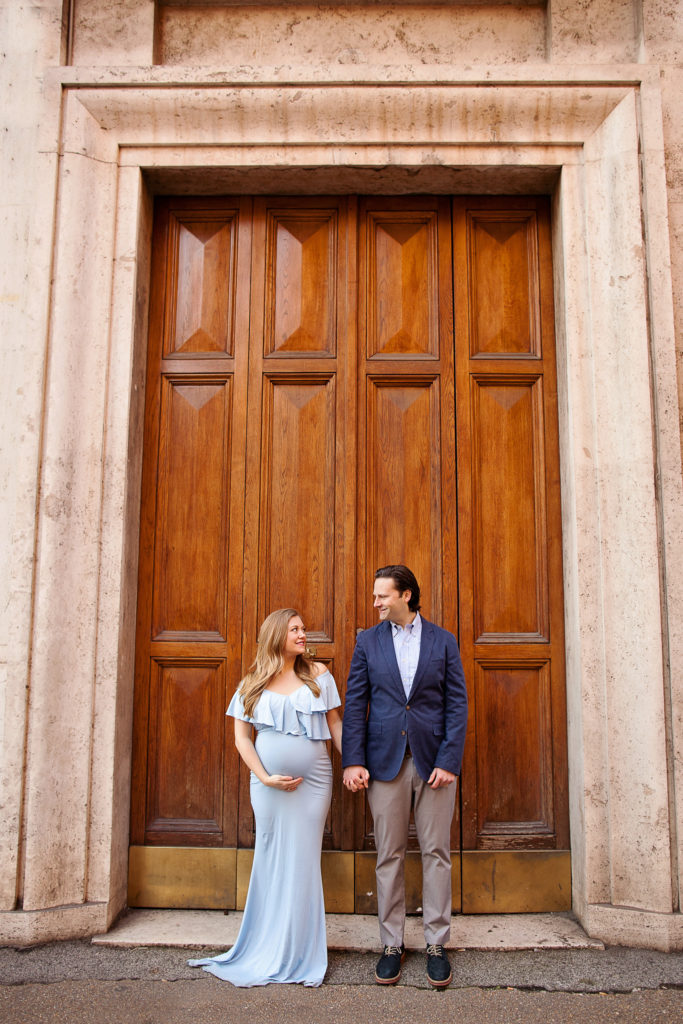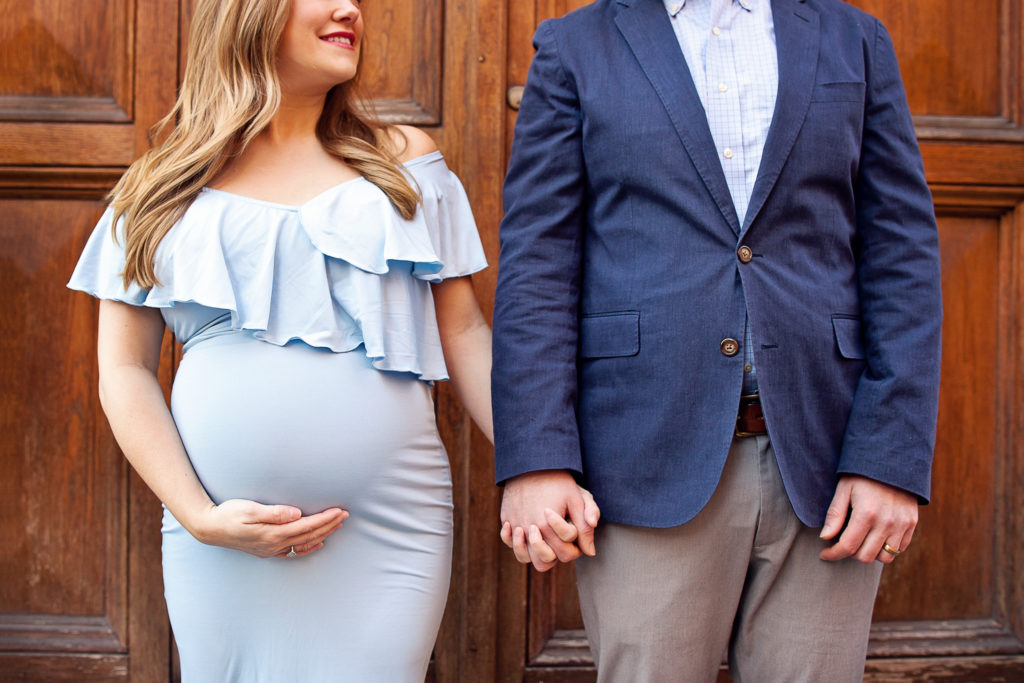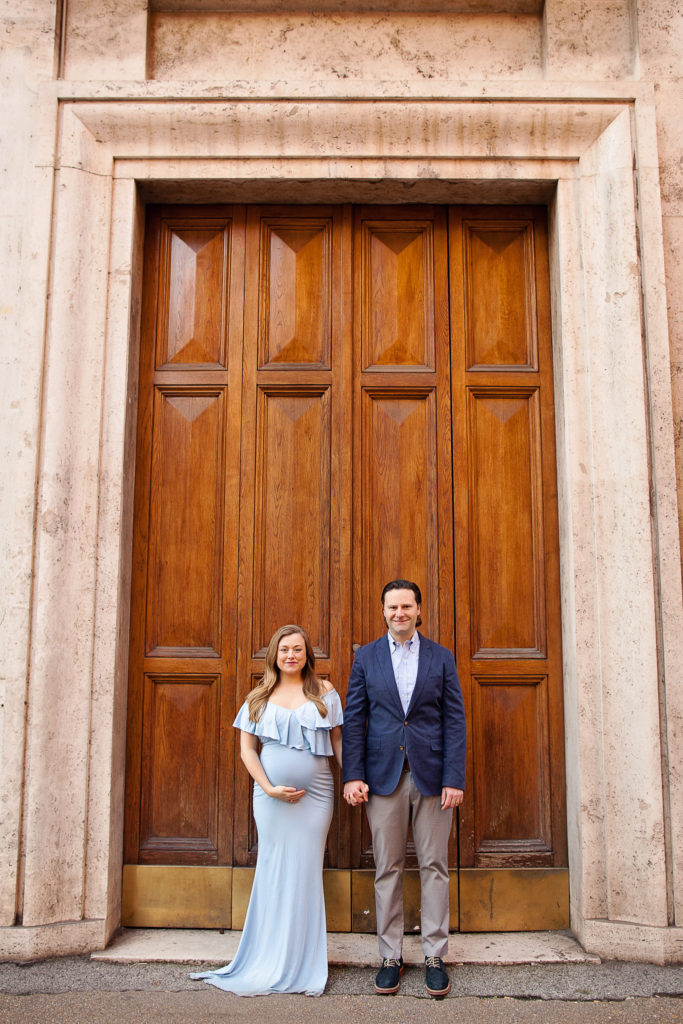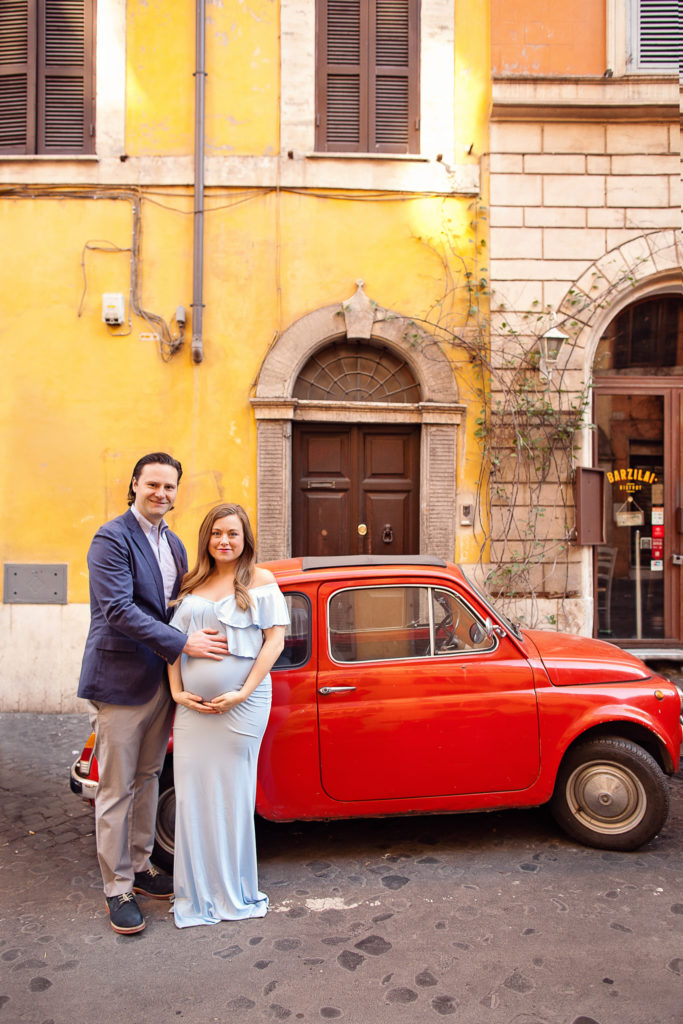 Photographers in Rome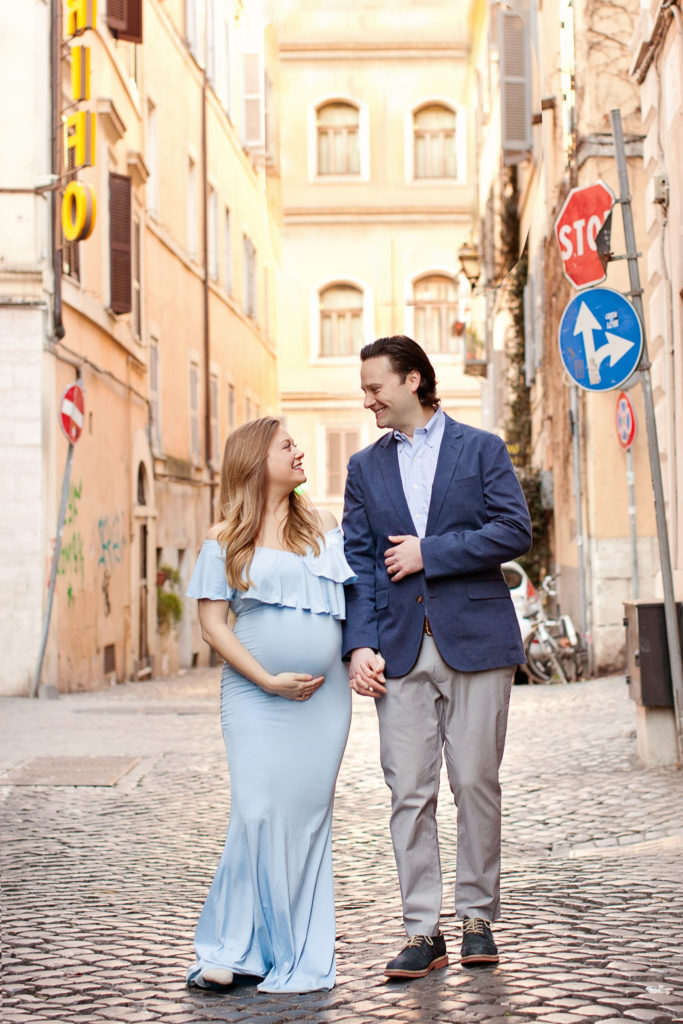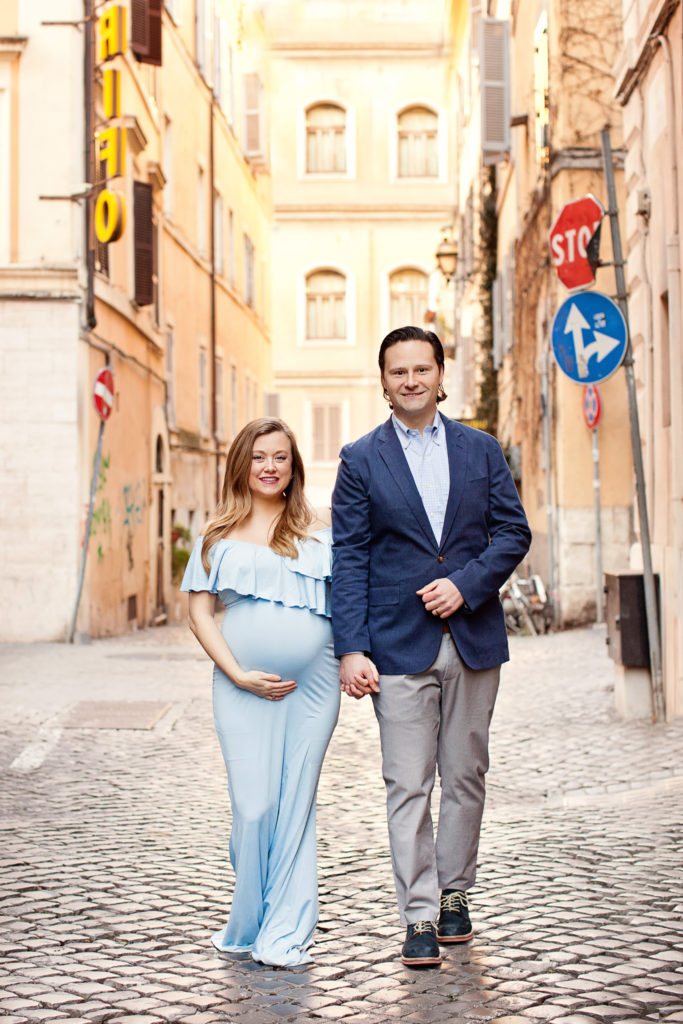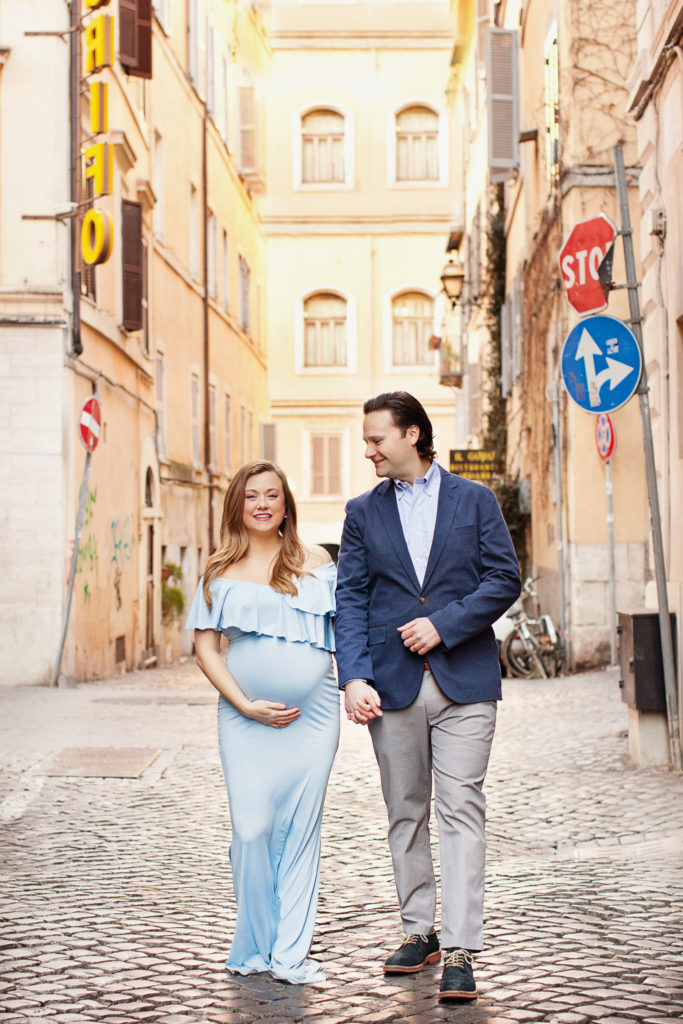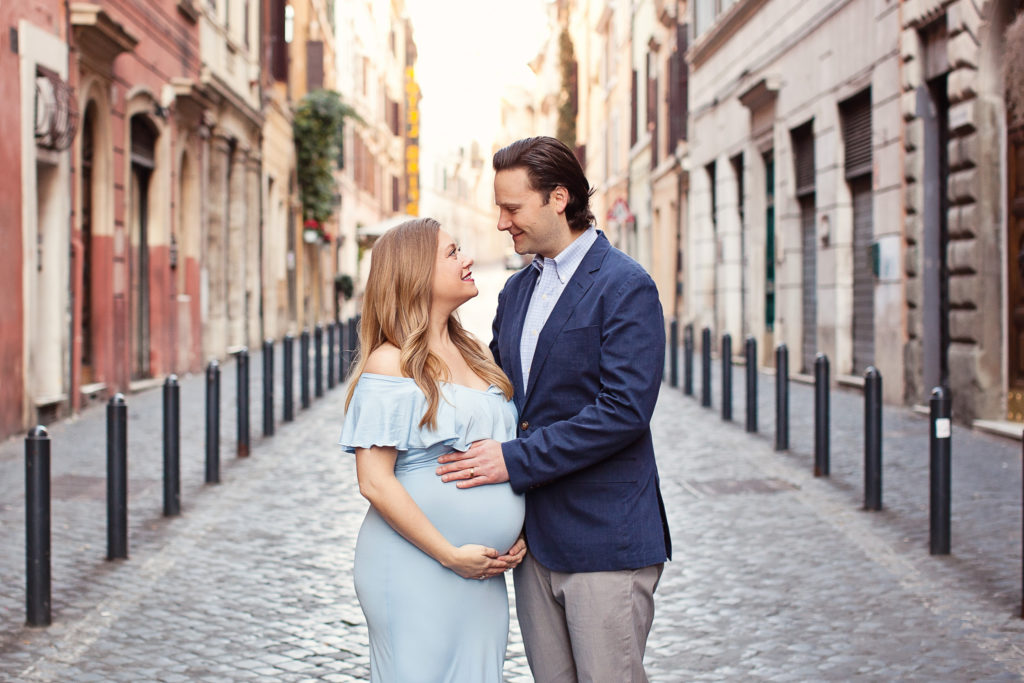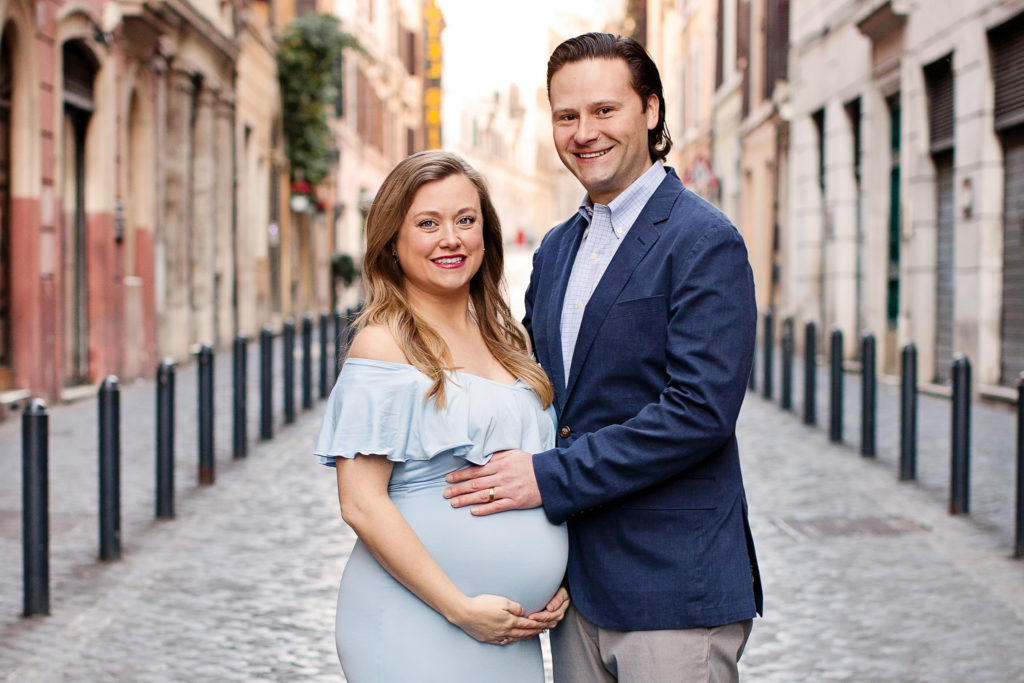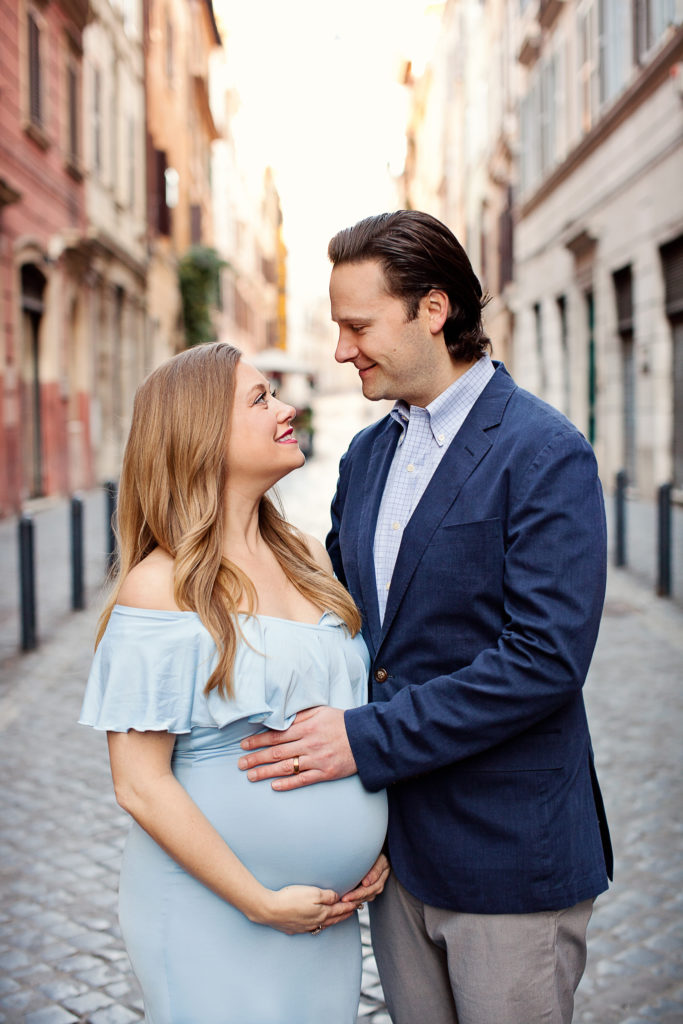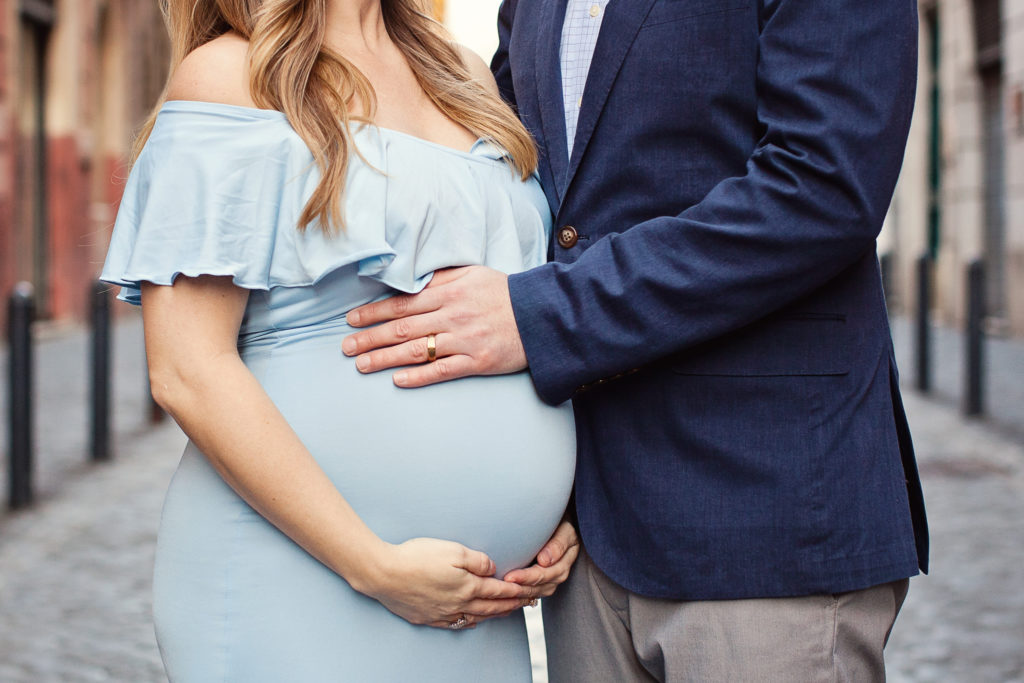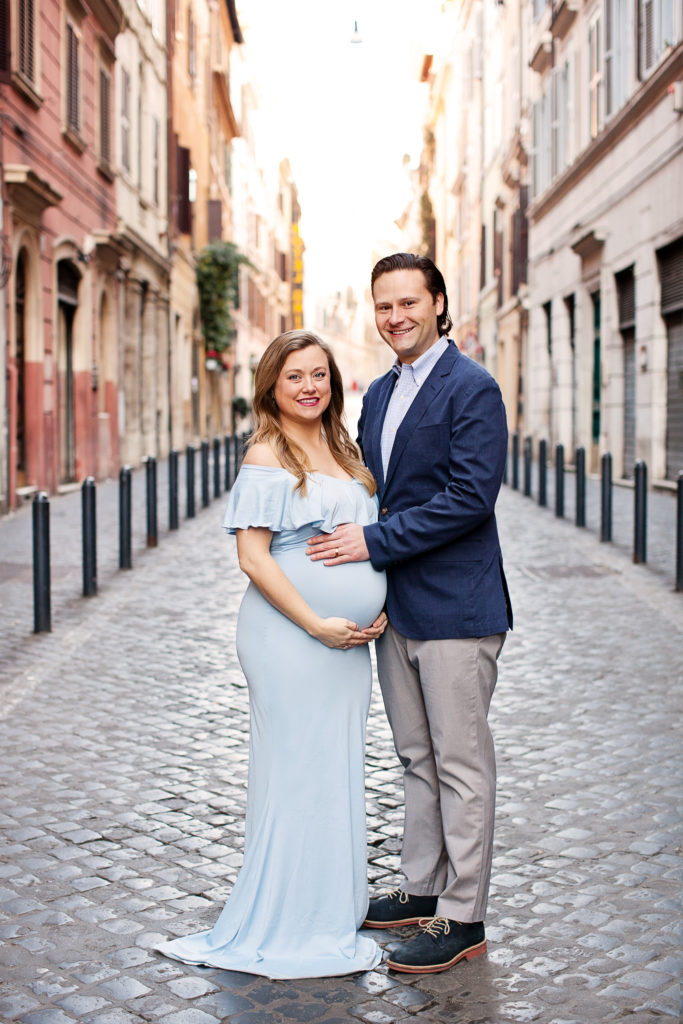 Professional Photographers in Rome
Once we had chosen the photo shoot location, I began to think about what BMW and I should wear. I combed through all of Tricia Anne's photos online and knew that the area we would be taking photos had lots of warm colors and backgrounds. I wanted something that would compliment those colors and accentuate my bump!
Since we were having a boy, a soft blue was an obvious choice. Plus, the baby blue color looked perfect against all the pinks, creams and golds of the Colosseum and neighborhood. I wore this dress
, which was an affordable option. I loved this dress specifically for these photos. I was a thin material and while it photographed beautifully, I probably would not have been comfortable wearing this dress for anything other than these photos to be honest.
I am simply smitten with how these turned out and I know I will cherish these photos for a lifetime.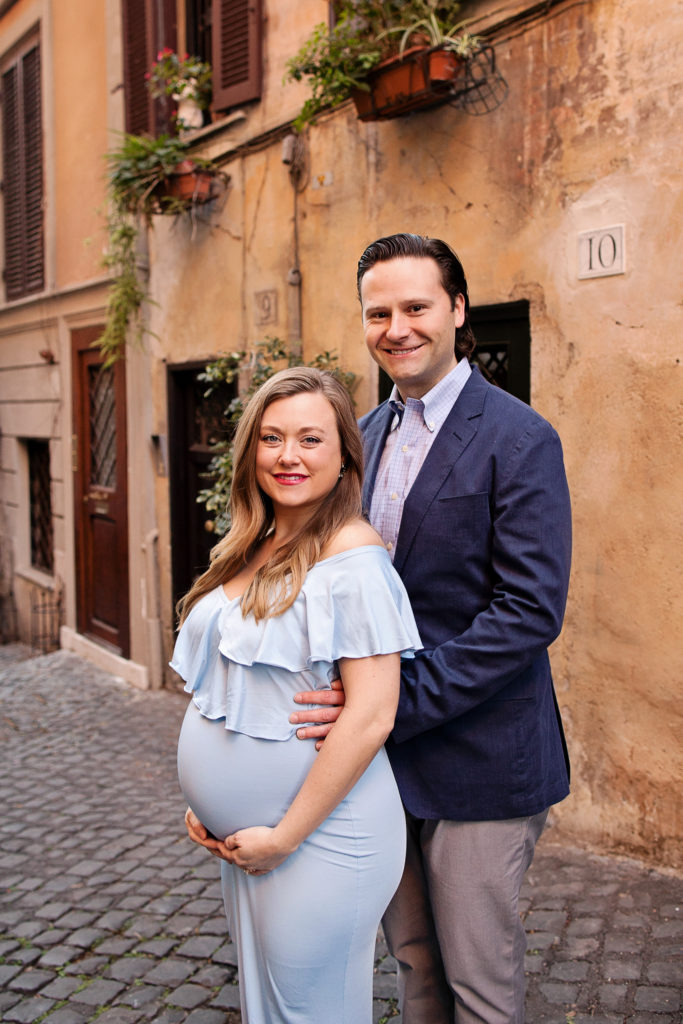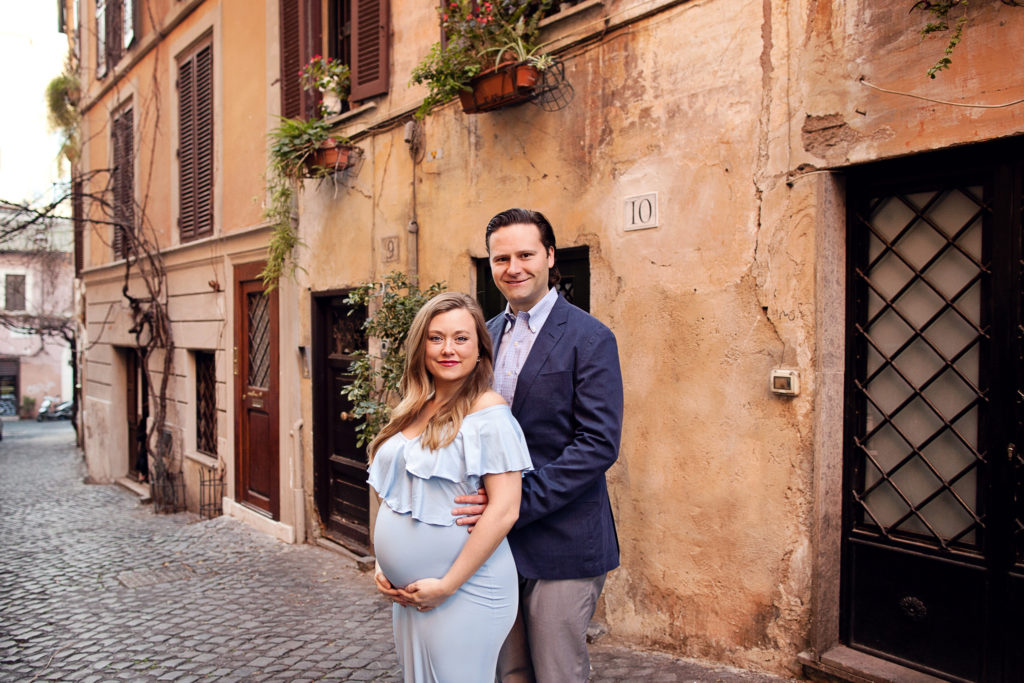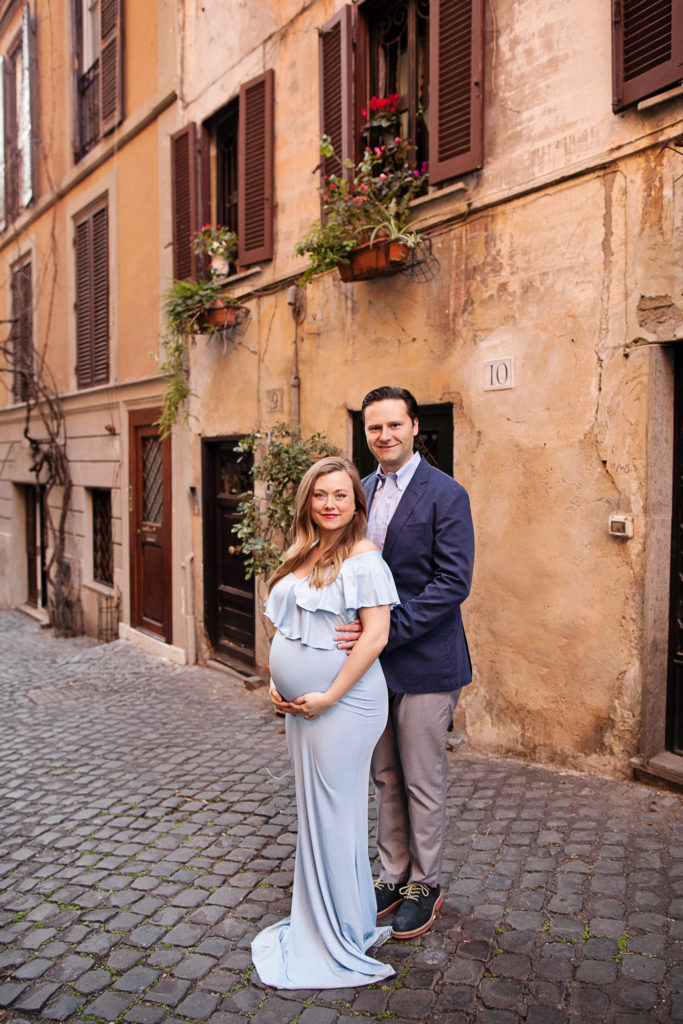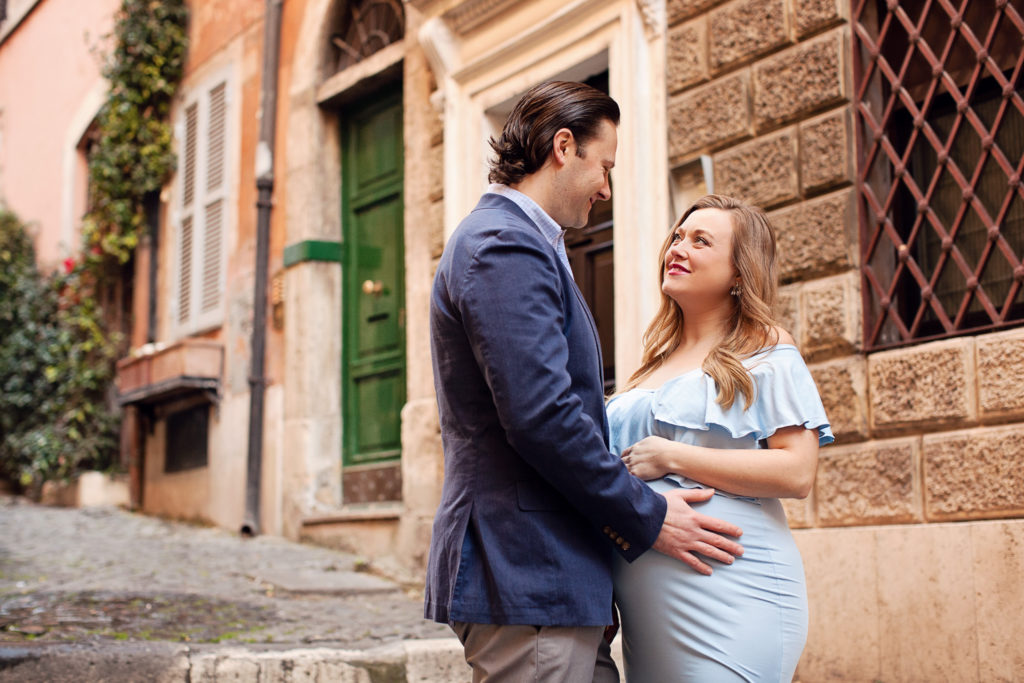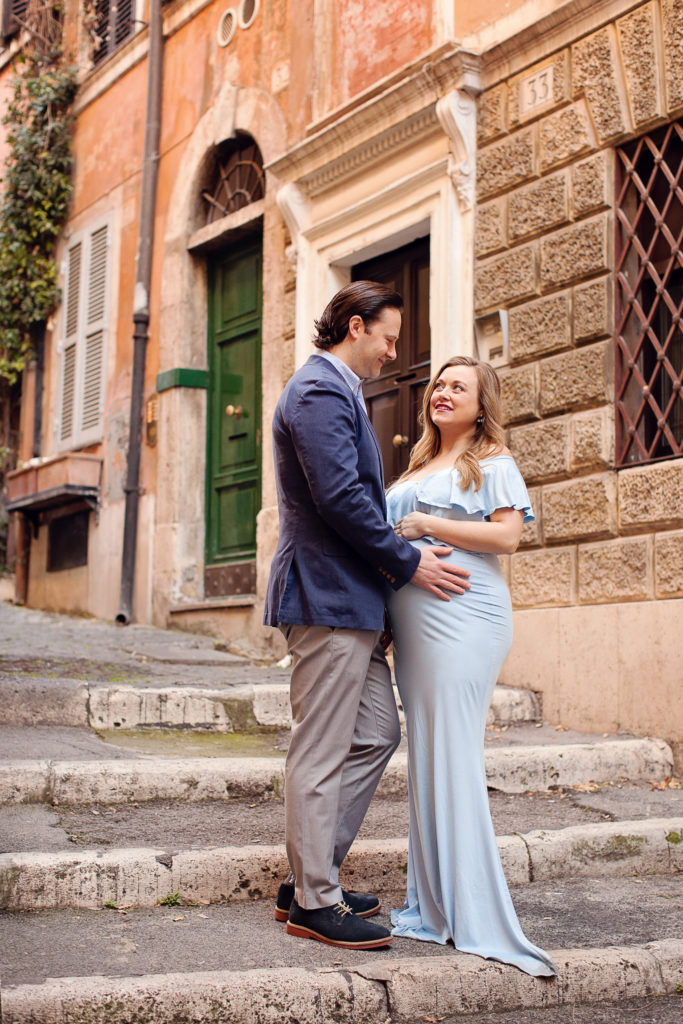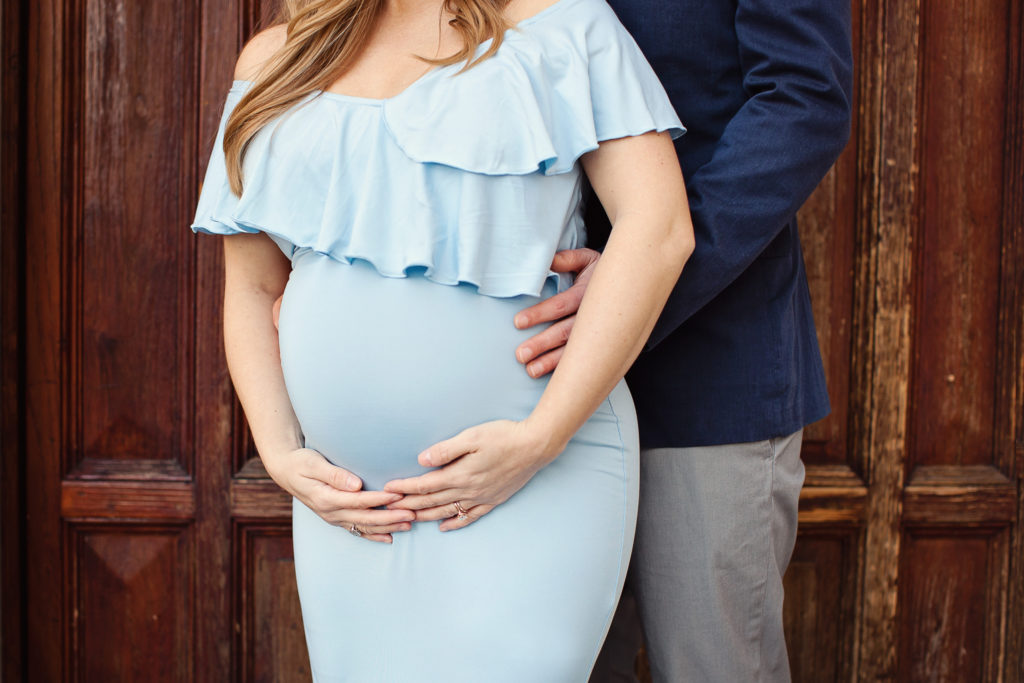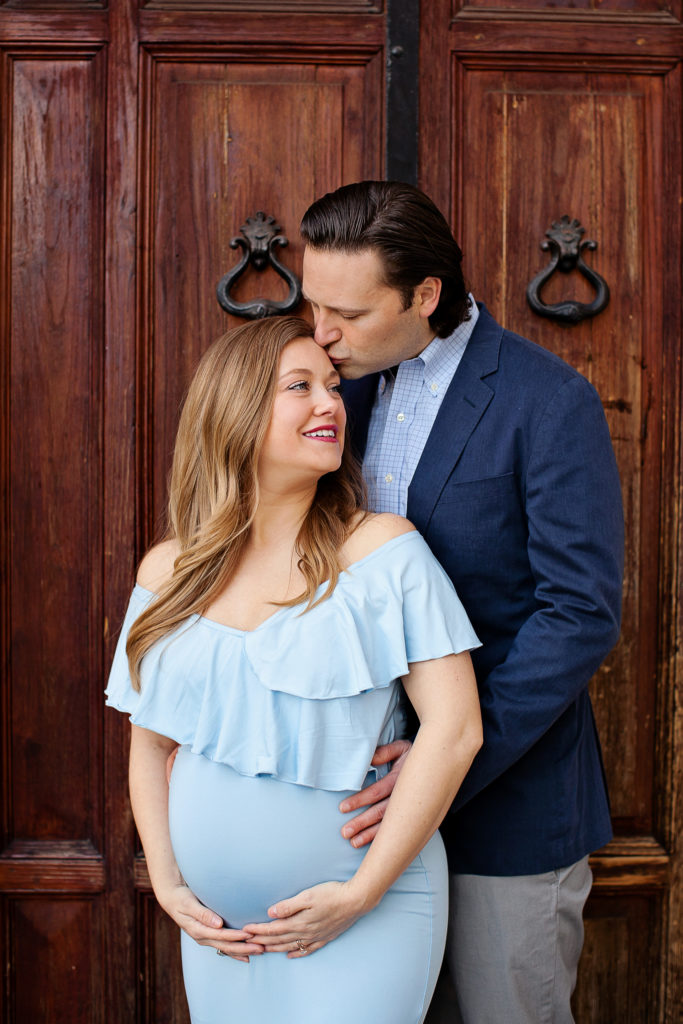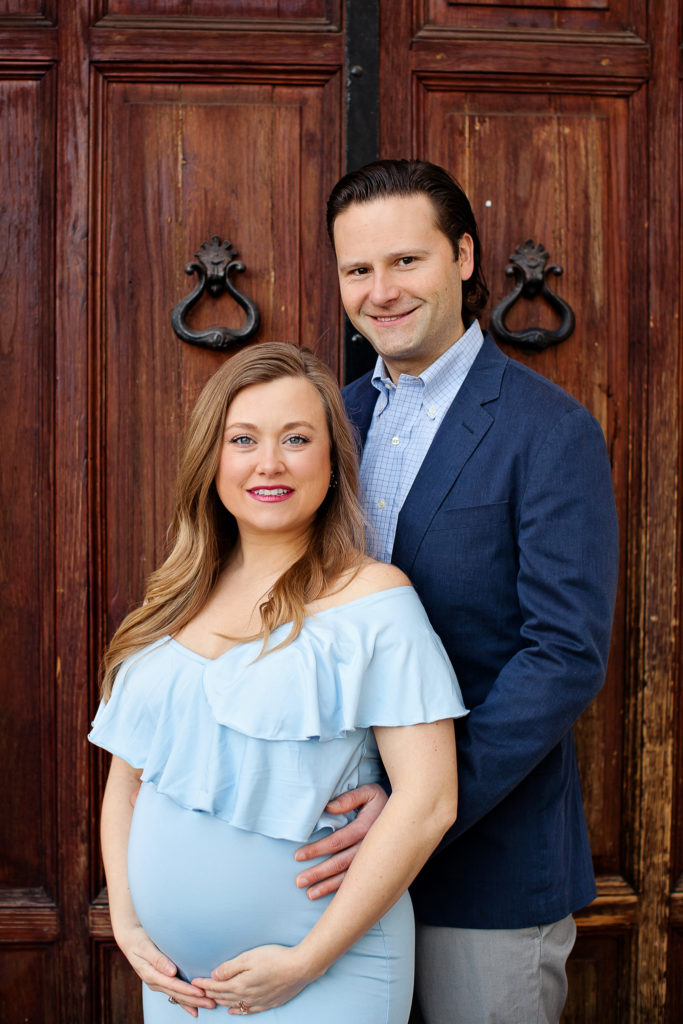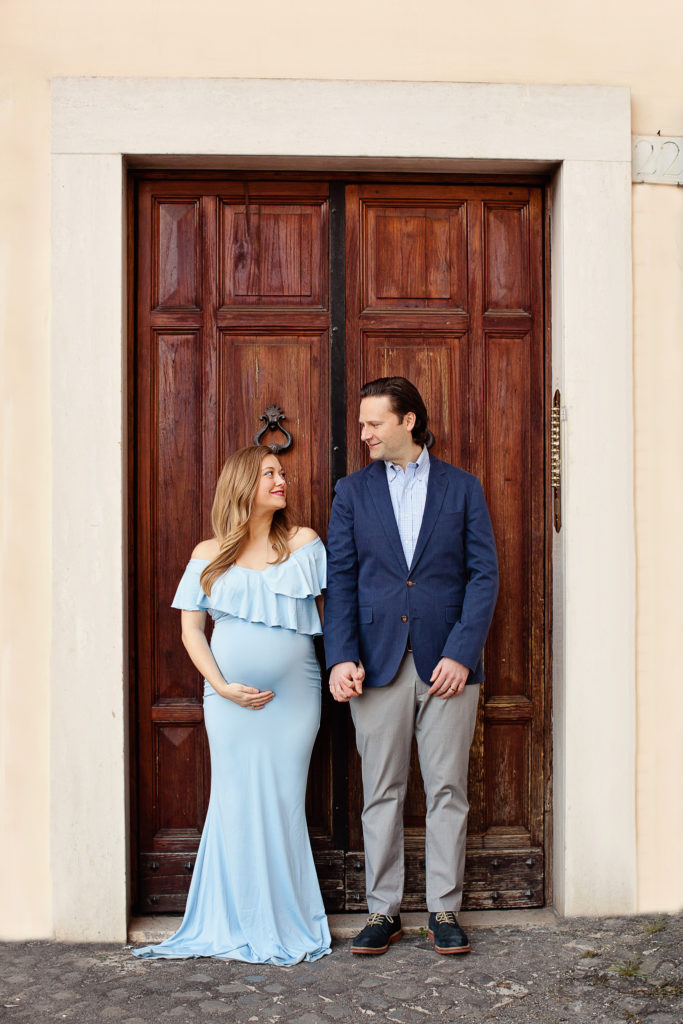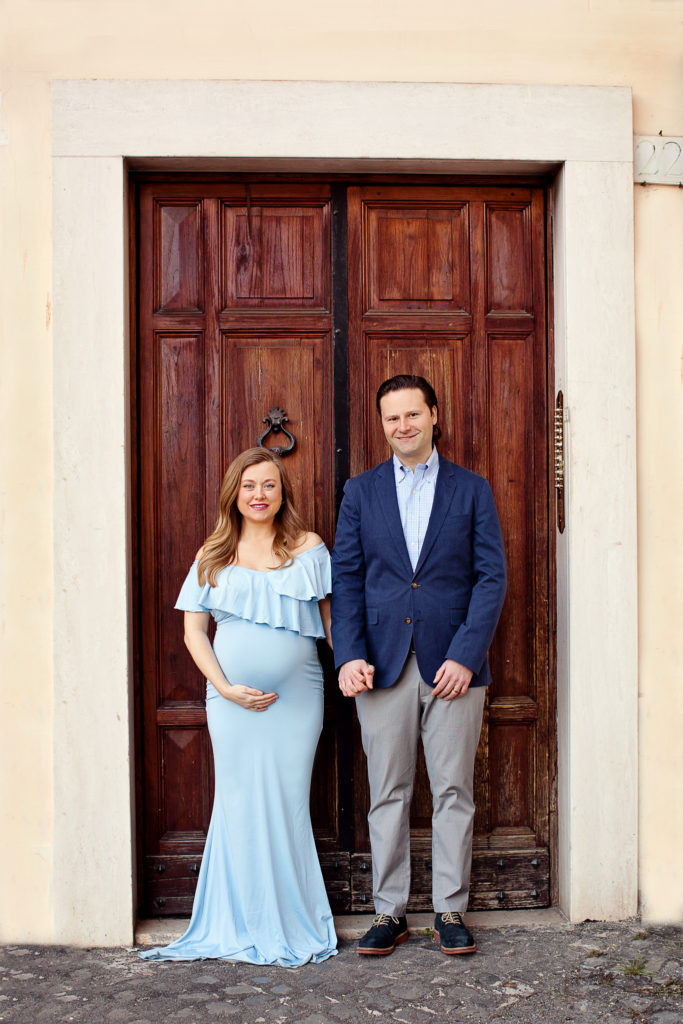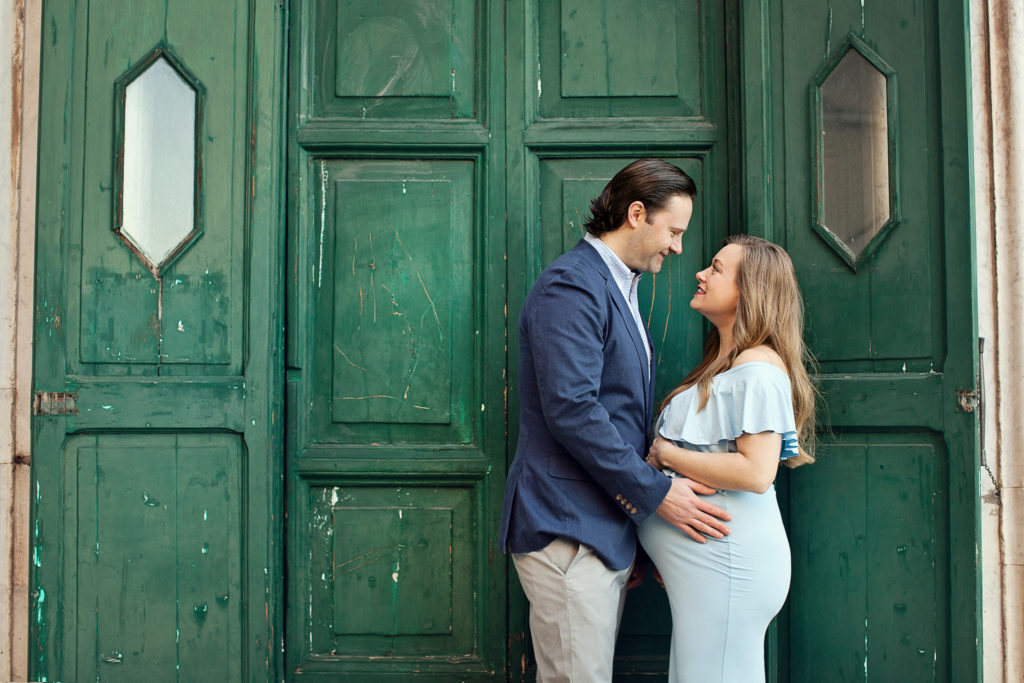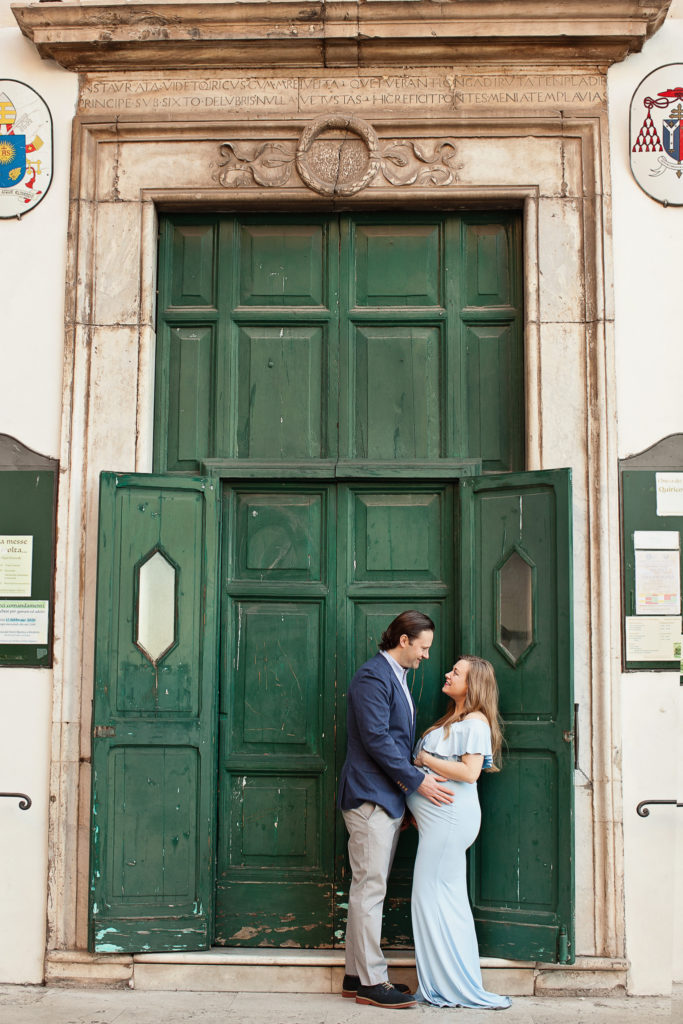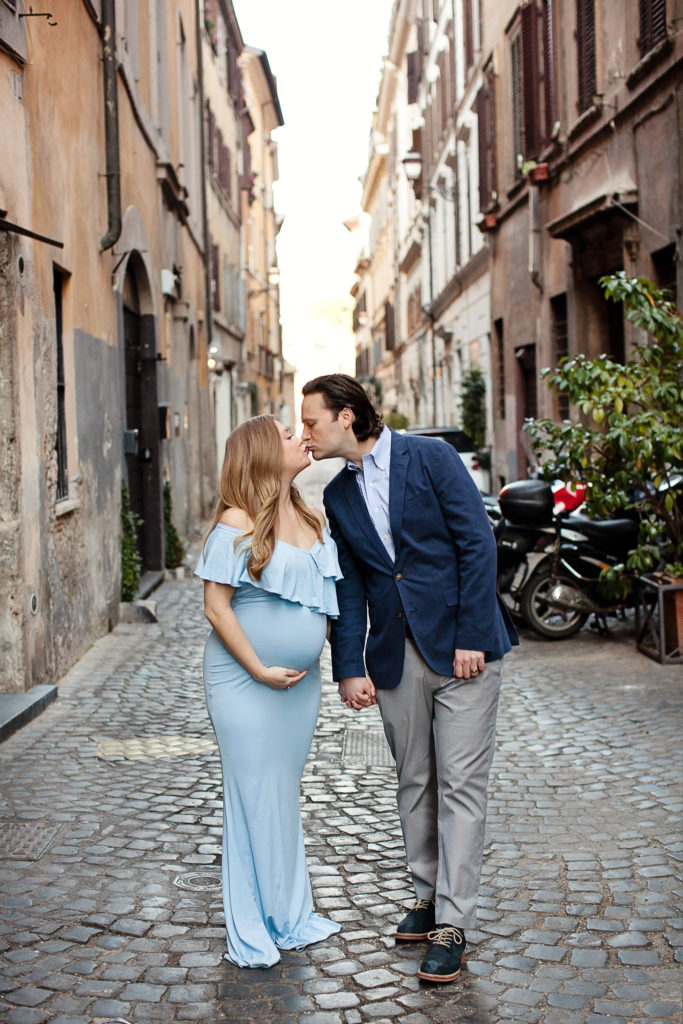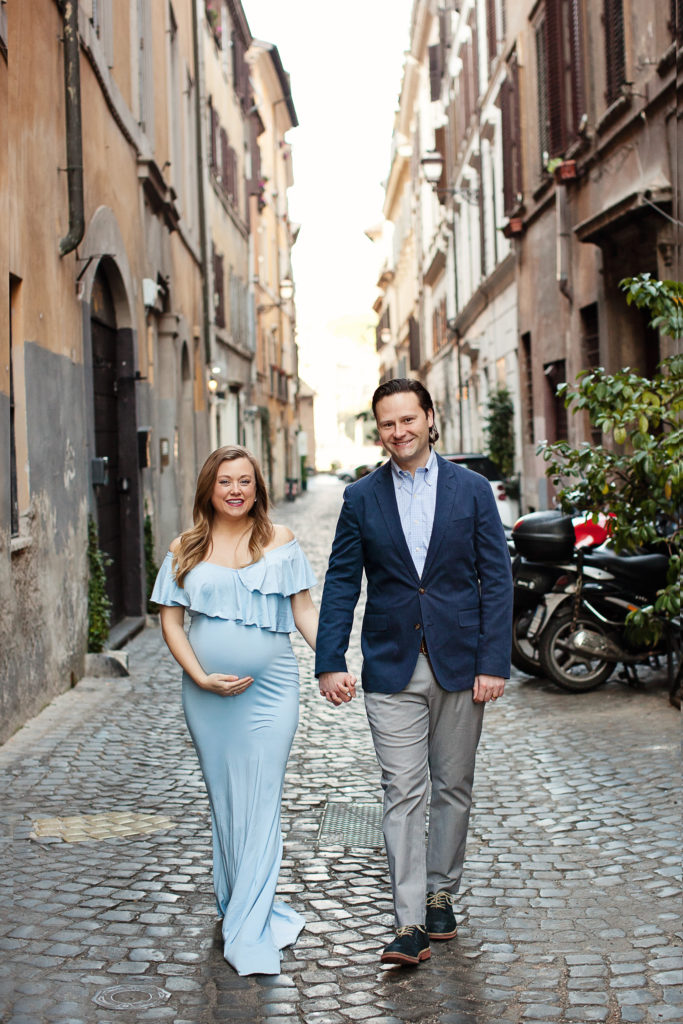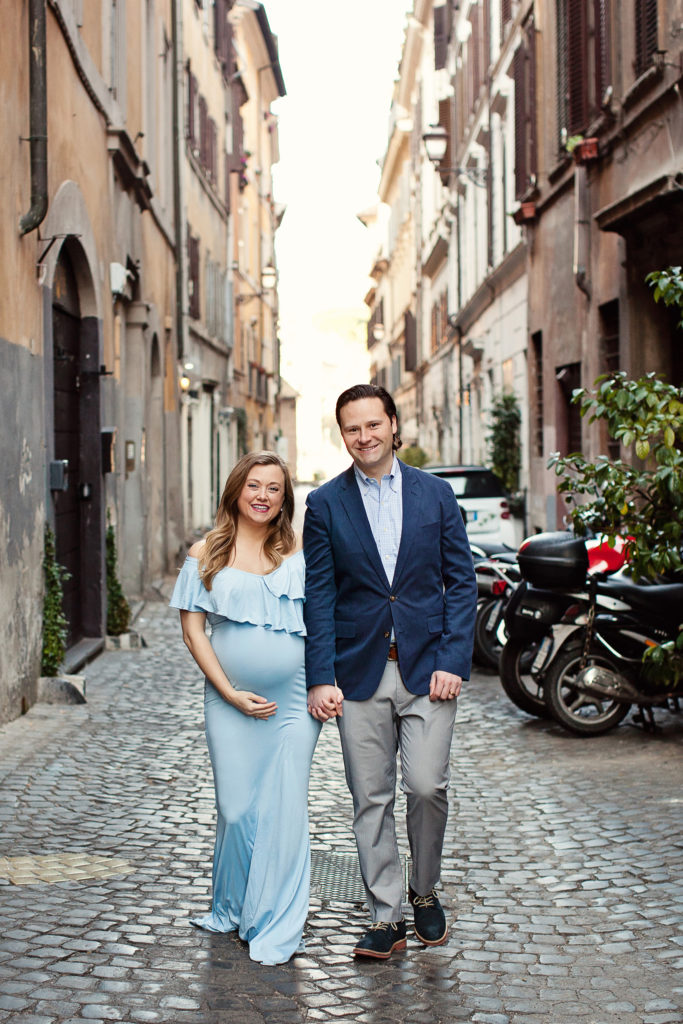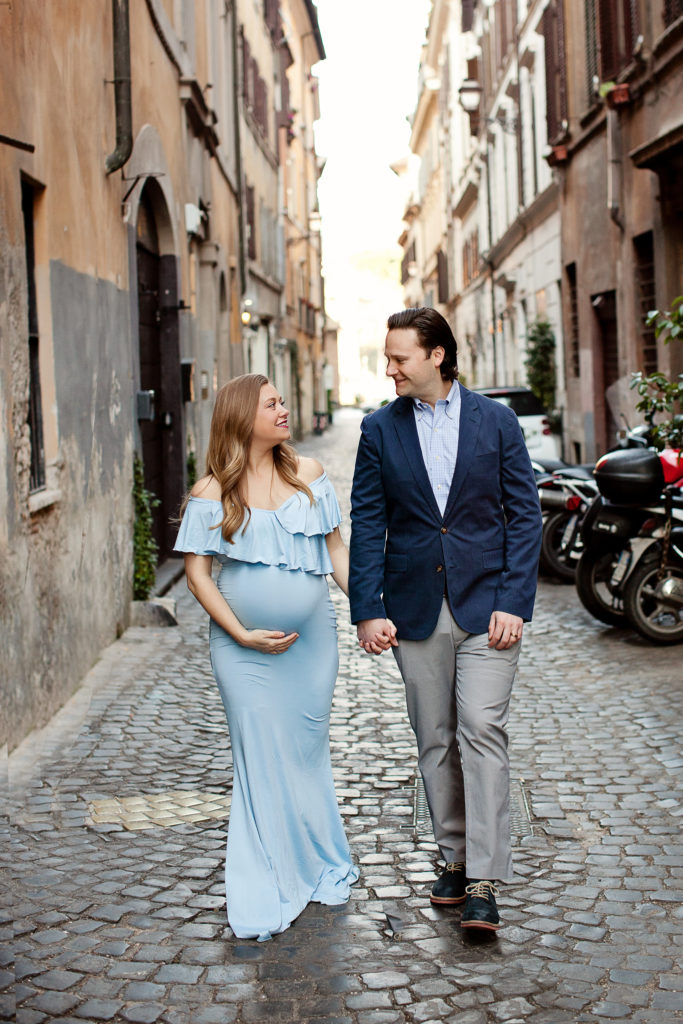 You Might Also Love 
Our Enchanting Engagement Photos at The Cliffs of Moher