Restore on Demand offers At-Home On-Demand Nursing Services for all your wellness needs! IVs and B12 Shots at home in Austin!

I've had a lot of conversations lately about going from surviving to thriving. Like I can "survive" eating French fries and rosé all day, and I definitely love those days don't get me wrong, but like I need salads and water and lots of veggies to really start feeling my best. Not to mention getting enough sleep and of course a mix of sweaty workouts. After I do all those things, I start feeling really good. But my conversations lately keep turning to how can we feel EVEN better, so you know, like thrive.
For me, part of it is mental/emotional, so reducing stress through yoga, walking and I've even been dabbling in meditating. Of course, cooking is a huge stress reliever for me as well. The other part is a little more physical though. There are gazillions of supplements and special diets, etc. out there that we could try. Most of them seem a little spammy, like I'm pretty sure I read that we pee out like 90% of the vitamins we take or something like that.
I've tried cryotherapy, which is really fun, you should try it! But I've never been able to stick to a schedule of going enough times to really start feeling the benefits. I have been better about taking better care of my skin. I've recently joined Generator Athlete Lab downtown, which offers small group workouts along with their protocol which is spending time in an infrared sauna, followed by taking dips between hot and cold plunge pools, then compression therapy. I actually felt really great after wards!
This post is sponsored by Restore On Demand. Thank you for supporting the companies that keep this blog going.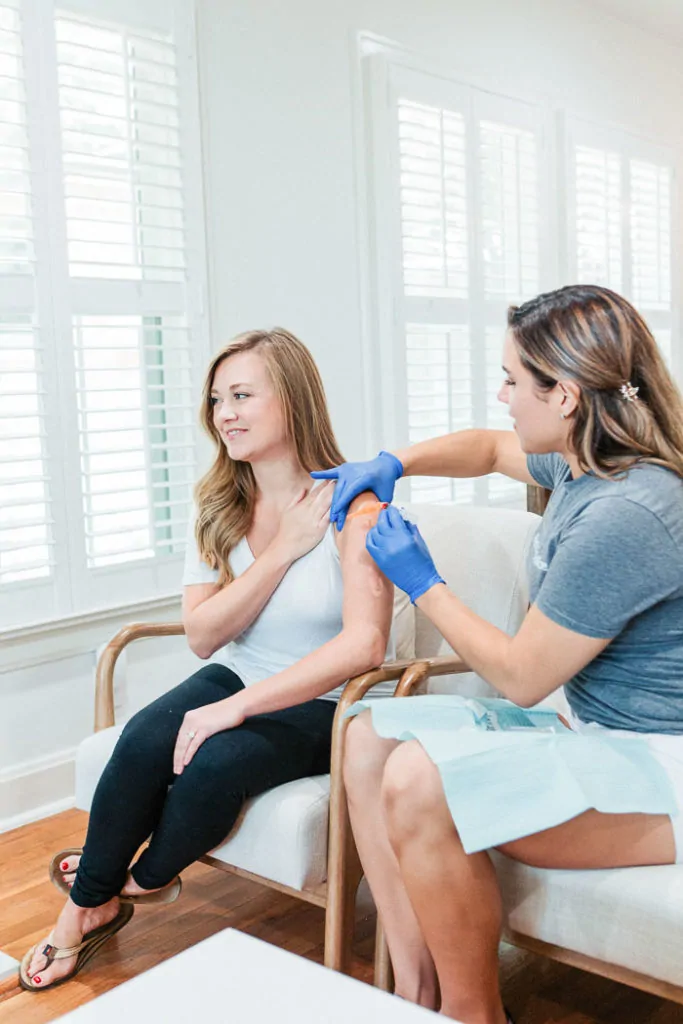 I've had several friends tell me about getting vitamin IV drips and B12 shots and other wellness supplements like that. Honestly, I was a little skeptical. Plus, I was thinking, weren't IV only for people who were hungover? Well, yes, the IVs are good for that too but they are also great for pre- and post travel. I mean those long flights will really take it out of ya. And when my yogi friends start telling me how great they feel, I usually trust them and decided to try this whole thing out for myself.
I teamed up with Restore on Demand to try out their at-home, on-demand nursing services.
At-Home On-Demand Nursing Services
What is Restore on Demand?
Restore on Demand is an app that allows you to order wellness services right to your home. They only use certified nurses and medical professionals, which is super important to me. The nurses come to your door in about two hours, sometimes even faster, and can preform an array of services that you pay for through the app. Sorta like Uber, but for everything from IV and B12 shots to flu and UTI tests.
How does it work?
You download the app and make an account
You choose which services you'd like
The nurse comes to your home or office
Restore on Demand Discount Code
Use code NATALIE5 to get your first concierge service for $5
Nurses On Call Delivered Right To Your Door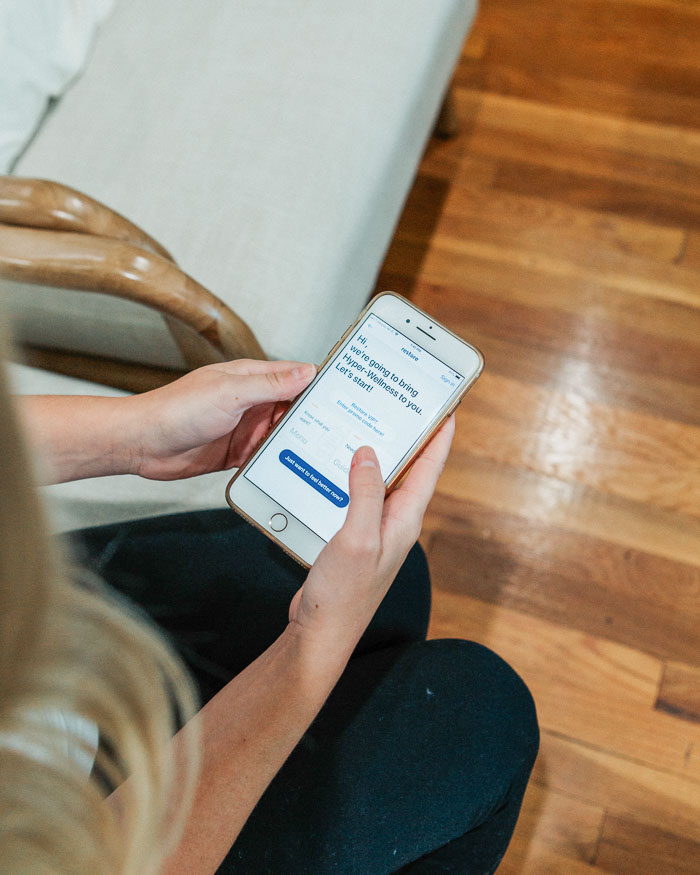 Wellness Services On Demand
Here is where Restore on Demand comes in on the "thriving" part. They offer services like compression therapy, micronutrient testing and B12 shots! It's great for busy people who don't have time to run to another appointment during the week (see keeping up with cryotherapy above). Restore on Demand allows you to get your wellness services in the comfort of your home or quickly between meetings. Which is perfect because I am terrified of getting shots, so being at home makes me feel soooooo much better than in some weird doctor's office.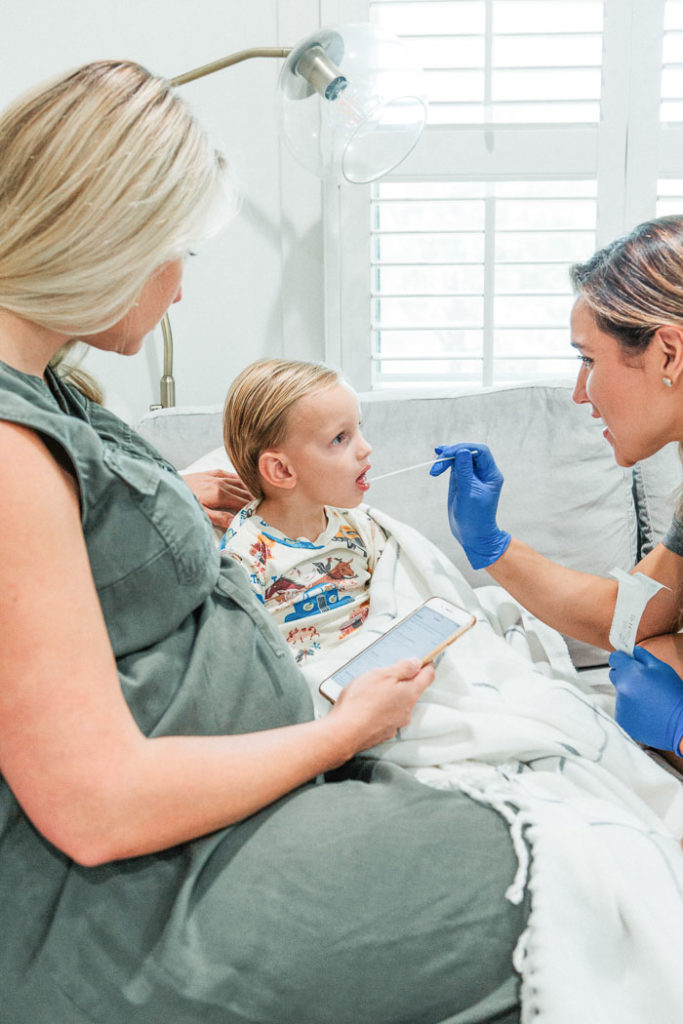 Strep and Flu Tests at Home in Austin
Restore on Demand also offers services like flu and strep tests right at home. This is so great so you don't have to an urgent care when you aren't sure if just a cold or allergies or something that is contagious. It so nice for all the parents out there!
It's an easy mouth swab for flu and strep and the results are quick. Then the nurse can determine if you or your child will need a prescription and can call it into your local pharmacy right then and there. Restore on Demand also offers UTI testing as well. You can save so much time by not having to wait at urgent care and can instead focus on resting and getting well faster.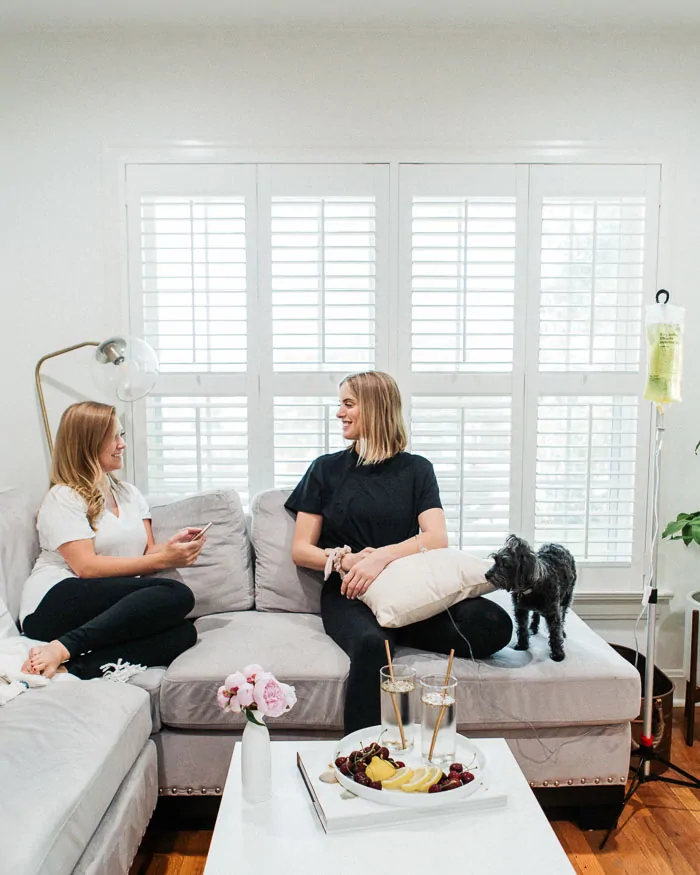 At Home IV Drips in Austin
Whether you're into wellness parties (like me!) or you're feeling a little rough after a few too many glasses of wine the night before (also me) Restore on Demand offers IV drips delivered by certified nurses in the comfort of your home. You can order just one IV for yourself or several for a group of friends. You can add in different supplements and vitamins too. It's a great way to hydrate before or after a big event!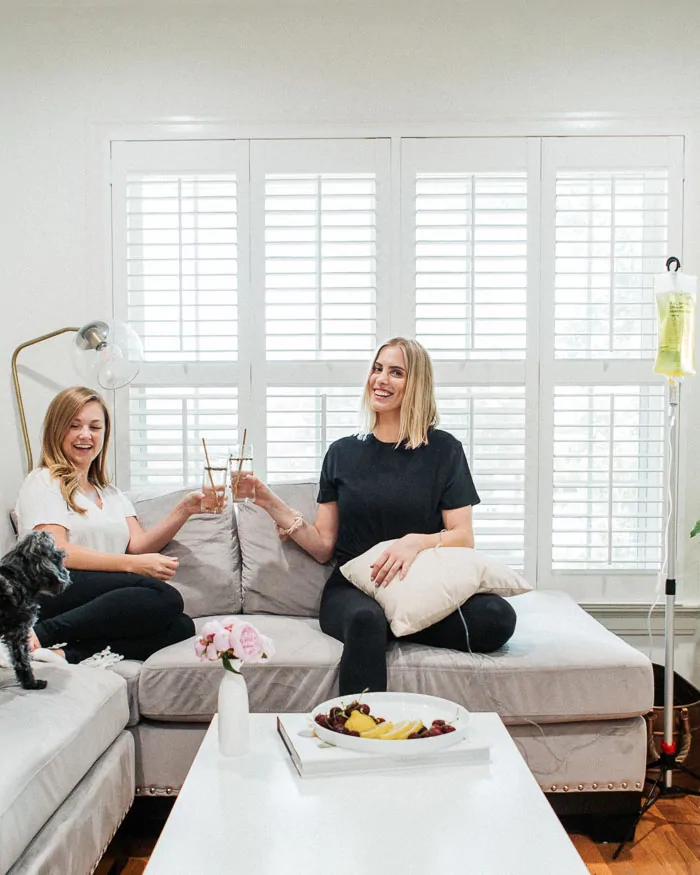 How To Get Started With Restore On Demand 
Download the app and create an account (currently only available in Austin area)
Use code NATALIE5 to reduce your concierge fee to $5 (normally $69)
Choose the services you need
Nurse comes to you
It's that easy! I've heard from so many friends, especially ones with kids at home, how much they need this service! Restore on Demand is growing their menu of services and adding new offerings all the time so be sure to check back with the app!
Restore Hyper Wellness Discount Code
Use code NATALIE5 to reduce your concierge fee to $5 (normally $69)