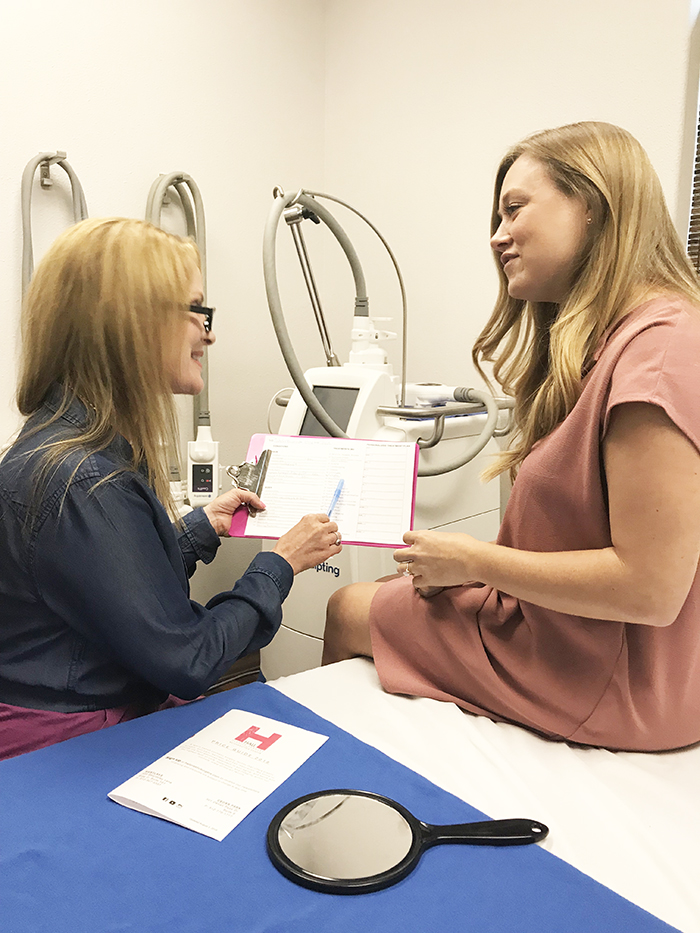 In prep for the wedding, and as I get older let's be honest, I've been taking my skincare a little more seriously. As in, I am actually doing something to take care of my skin! I've really been loving the combo of dermaplaning and hydrofacial. Recently, I have been exploring other options for my skin like BBL, a laser that builds collagen and helps remove discoloration and bunch of other things, and other procedures like micropeels and even botox! I haven't taken the plunge on that last one yet but it's something I've been looking into more.
I've partnered with Hall Plastic Surgery and Rejuvenation Center to try out their services and report back to you about what I think of them!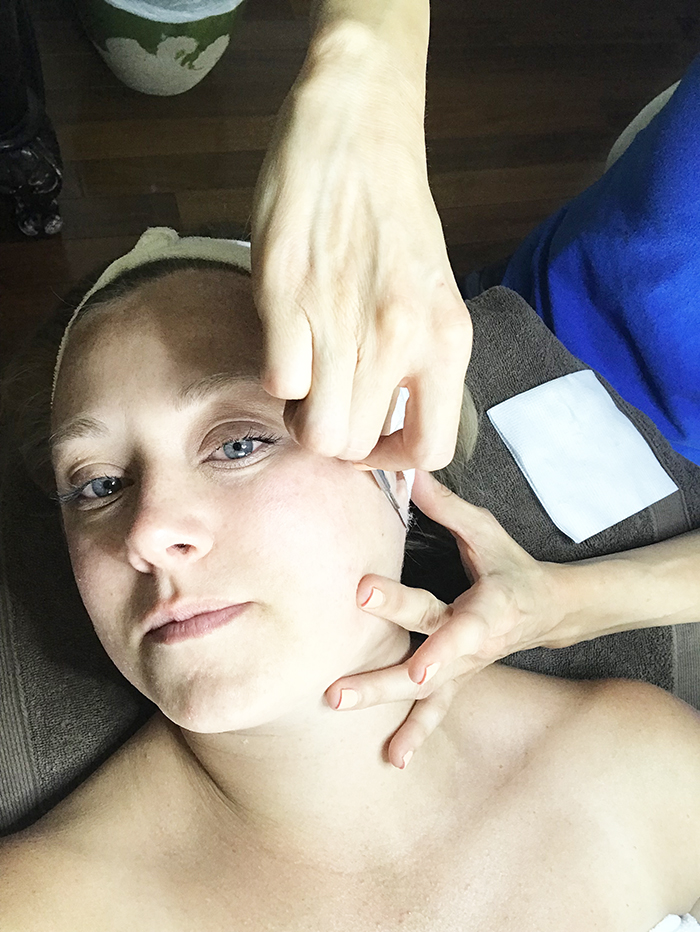 Maintaining a Skincare Routine
Hall Plastic Surgery and Rejuvenation Center is a family run practice just outside Austin in Westlake. They are the friendly, nicest people and always make me feel so welcome every time I am there. Which is so important when you have someone working on your face!
They have a really great program called their Pink Card Membership. If you are anything like me, then if it doesn't get scheduled on my calendar, then it probably isn't going to happen. I love that with the Pink Card Membership I can schedule my appointments regularly throughout the year and just by being a member I get a discount on all services! You can mix and match services, like BBL, dermaplaning, botox, etc. There are lots of options!
Unlike medspas or strip mall cosmetic centers, Hall Plastic Surgery and Rejuvenation Center is an actual certified surgery center and uses registered nurses and aestheticians for all injectables and procedures. Their team can guide you through all the phases of beauty goals from facials to botox to full on mommy makeovers! As someone who is really worried about what I put in and on my body, it makes me feel better to be in the hands of a knowledgable staff who isn't pushy about selling their services and really want me to feel my best.
I am going in for my first BBL appointment today, so look for some behind the scenes on my IG Stories!
*These prices are subject to change without notice. This photo is for reference of what types of services may be available.*
What is the Pink Card Membership?
-It gives you our best pricing so you don't have to wait for an event or special.
-Allows you to subscribe to your personalized treatment plan and get your desired results year round.
-Simple monthly subscription payment that allows you to easily budget and come in on a regular basis
-Not locked in to anything. Can change your plan as your beauty goals change
What is the cost?
No monthly fee. Your monthly cost is just for the services that you subscribe to (calculated visit to visit.)
What if I want to cancel?
You can cancel anytime. If you have a balance with the practice we would charge your card that balance and then cancel your membership.
How do I join?
Just put a credit card on file (not credit check) and decide what services you want on your plan.
Do I have to put everything on my membership?
You can have as few or as many services as you want. For example, you could just put your toxin on the plan and pay for filler and aesthetic services the way you normally would.
For more information, check out Hall Plastic Surgery and Rejuvenation Center online or follow them on Instagram! Consultations are always free, so it doesn't hurt to make an appointment to see what services might benefit you.