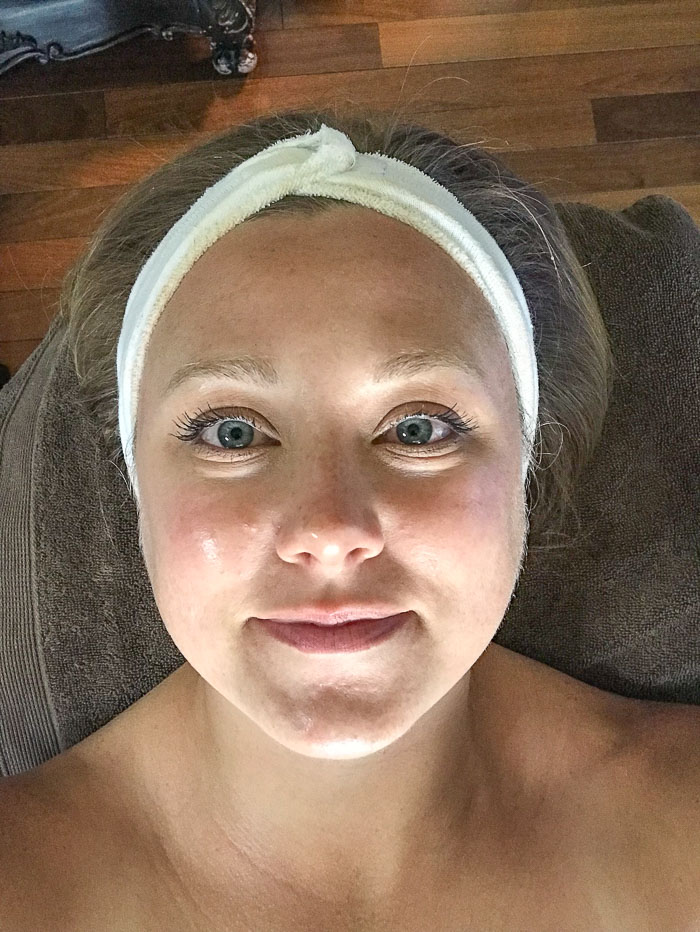 With my wedding on the horizon, I've been taking some extra time to do a little beautification for myself! Honestly, taking care of my skin should have really always been a priority but at least this whole wedding thing has given me the jumpstart I needed to really take great care of my skin. I visited Hall Plastic Surgery and Rejuvenation Center for a free 360 Consultation here is Austin. Out of that consultation, the staff and I decided that my skin could use a good dermaplaning session!
I received a complimentary dermaplaning session from Hall Plastic Surgery and Rejuvenation Center in exchange for sharing about my experience. You better believe all opinions are my own!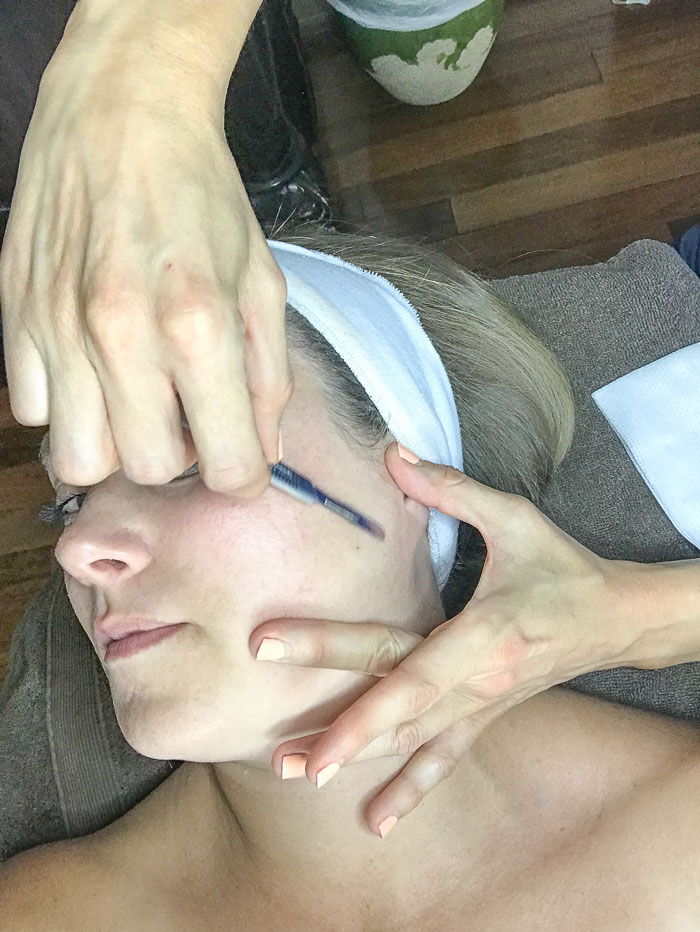 I've wrote about the benefits of dermaplaning at home before but nothing beats a true dermaplaning session with a professional. When I met with Aubrey from Hall 360 Plastic Surgery and Rejuvenation Center, the first thing I noticed was her glowing skin! I told her, whatever you're doing is what I want! And the best thing about Aubrey is that she told me, well let me take a look at your skin and see what you need to achieve these results. Spoken like a true professional. She knows the results I want and will make an individual plan for my skin to get them.
As I've written before, I have very sensitive skin. Once I started treating my skin delicately and using gentle products, my skin cleared up quickly. One thing I don't do enough of is exfoliating though. Aubrey is able to cater your dermaplaning to your exact skin type. She was extra gentle with me, whereas someone else might need a deeper treatment.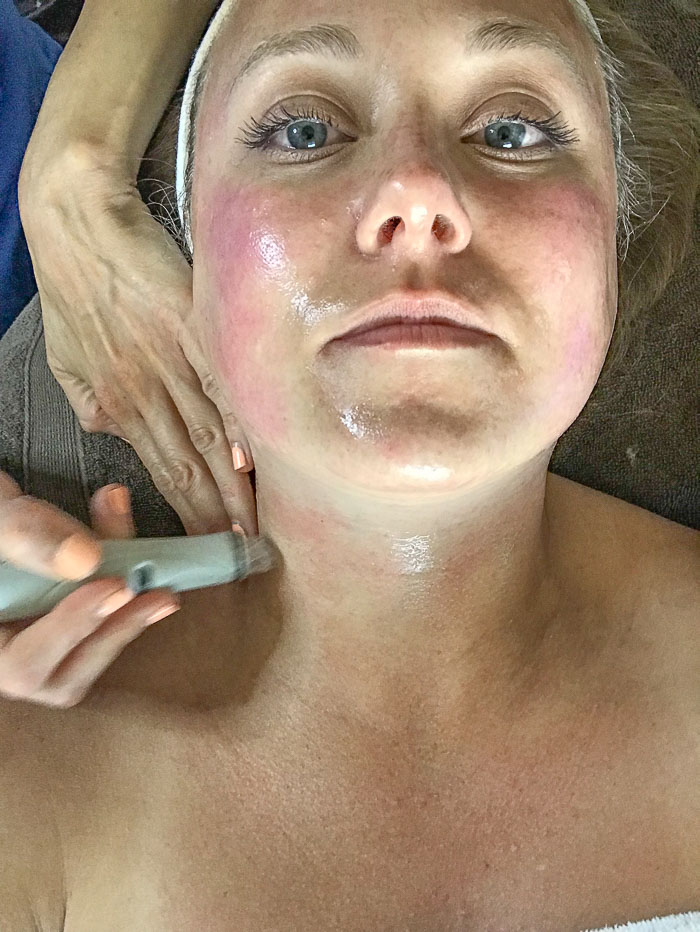 Aubrey and the Hall team will also work with you to figure out what other treatments you can combine with your procedure for the absolute best results. During my treatment, Aubrey also gave me a hydrofacial which sucks out all the impurities in your pores. She then gave me a light peel. We actually stopped the peel (meaning she wiped the gel off my face) after a few seconds because she could tell it was too much for me. I really felt like she was paying extremely close attention to my skin and how it was responding. She ended our treatment with a Cryo Ball which soothed and calmed my skin. And was just really freaking cool!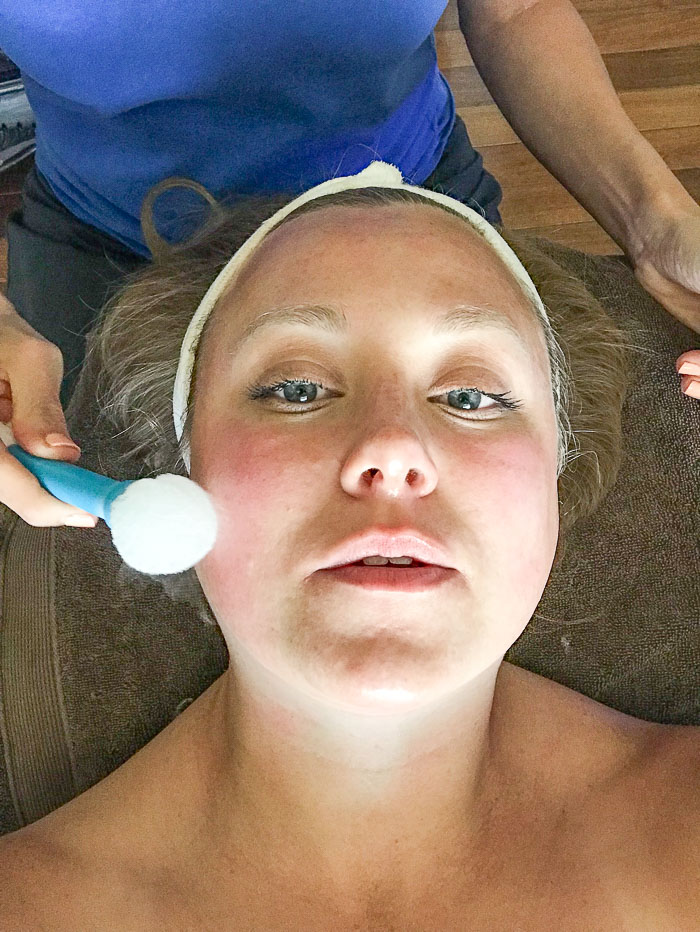 This gave me great results! I really suggest going in for a consultation and talking about what results you want to achieve and then work backwards with your aesthetician to find the best treatments and procedures for you individual skin type. Everyone is so unique, so not one particular treatment will work for all!
What skincare questions do you have?