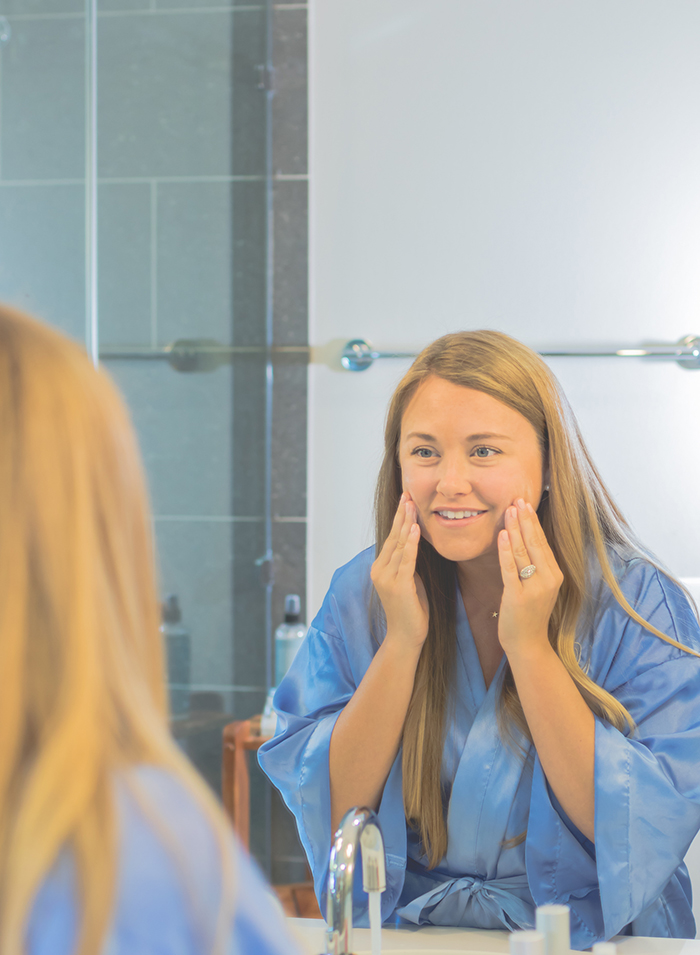 I have some exciting news for you all! I'm refreshing the blog and adding some new categories that I think you will all love! First up on the new additions is beauty. I'm using the term to encompass a whole lot here. Not just makeup and hair but also covering skincare and general healthy tips for looking your best. I'm not a huge makeup person mainly because I'm always on the go and I'll just sweat it off in the Austin heat so having naturally beautiful skin is important to me. I teamed up with Stacked Skincare to dive into dermaplaning! Have you heard of it? 
Why You Should Be Dermaplaning
I received products from Stacked Skincare in exchange for my opinion. The reviews here are honest and wouldn't be posting about it if I didn't believe in it!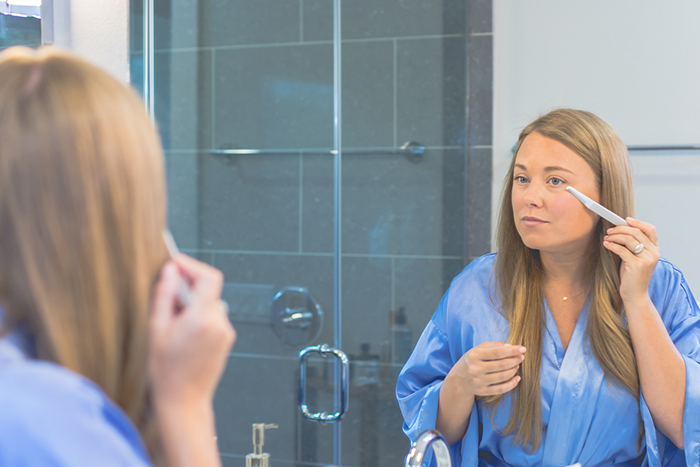 All photos in the post are by Exposed By Light Photography
Dermaplaning is essentially using a small blade to remove peach fuzz and exfoliate your skin. You can dermaplan almost any type of skin and any type of skin problem other than pustule acne. I love it because it leaves my skin glowing, literally. Because I am fair and have blonde hair, I never thought about how all that peach fuzz was affecting how my skin looked and felt. As I got older, sigh, the peach fuzz got a little thicker. No one noticed besides me but my skin just looked a little duller. My makeup wasn't going on as smoothly and yes those first signs of little wrinkles were surfacing.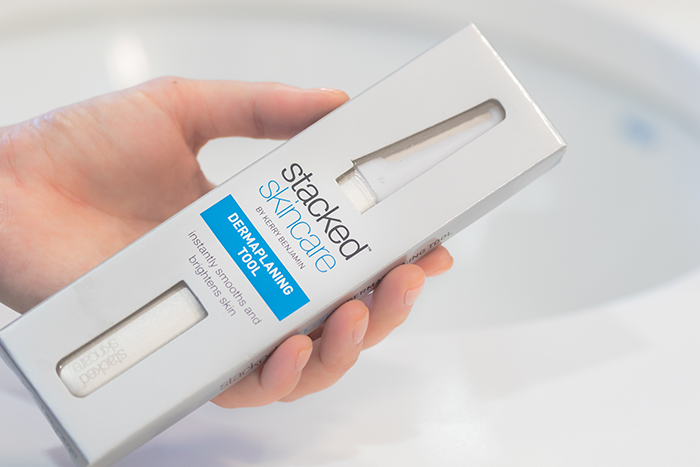 Instead of heading to the salon or spa for a treatment, I decided to try dermaplaning at home first. You can buy small little tools that will help remove delicate hair from your face at most pharmacies and grocery beauty departments. I have tried those and they don't even compare to Stacked's tool. The blade from Stacked is much larger (not in a scary way!) and will exfoliate your skin more deeply than the other store bought blades. Part of Stacked's system is to use products that work together to help you achieve your skincare goal. The theory is it's better to combine products and treatments that work cohesively to give you better results faster. After I washed my skin, I used the dermaplaning tool. I linked to the video below so you can see how it's done!
How To Dermaplan at Home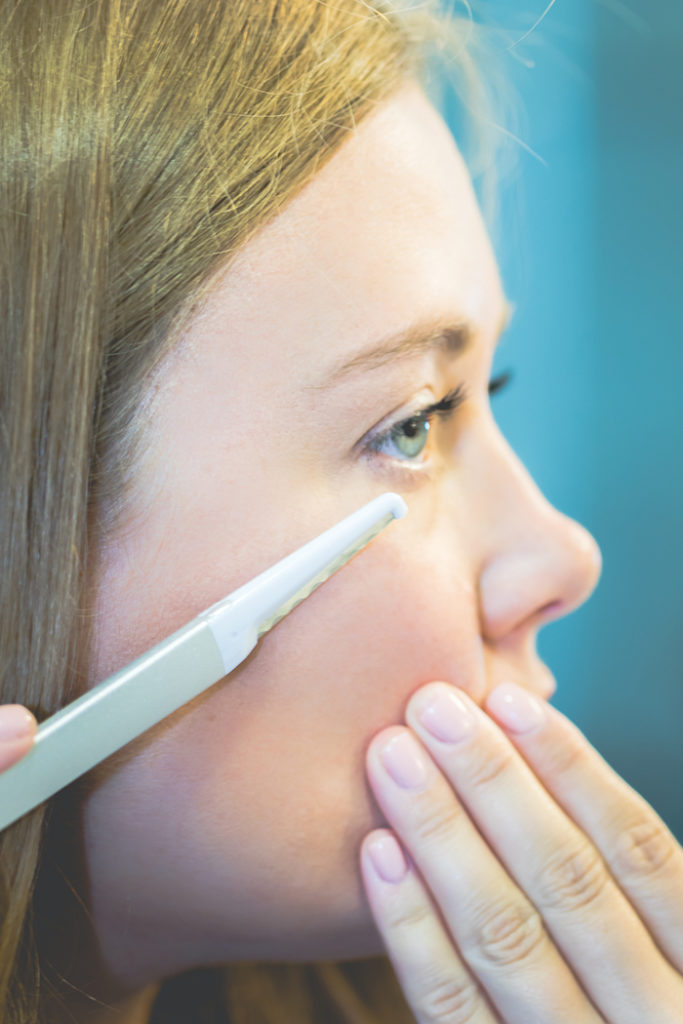 After getting rid of all my peach fuzz, and there was waaaayyy more than I thought, yikes! I rinsed my skin and used the HA Hydrating Serum.  Right after you exfoliate, your skin can absorb lots of nutrients. This serum is great for lots of skin types and helps add moisture and plump up for your skin. I noticed a difference for days after just one use.
I was slightly intimidated to essentially shave my face. Was the hair going to grow back  even darker and thicker than before? What if I cut myself? Would it scar? These were things that were running through my head. Then I remembered that if teenage boys can shave their faces without scarring themselves, then so can I. And it does feel a little weird once the hair grows back after a few days or weeks, depending on your growth cycle. I let mine grow all the way back out just to see and it was totally normal, soft and still the same ol' color as before. So don't fret about that. I already tried it for ya and if you hate it for some reason then everything will return to normal after a few weeks.
Lately I've been getting tons of comments about how glowing my skin is. Seriously, not making this up. At first I was like, is it something I'm eating? Are they just being nice and I'm sweating a lot? Then I realized it was the dermaplaining! I've seen a few other friends who have tried it and they just  look a little more refreshed and brighter than before. Nothing crazy, just a better version of their already beautiful faces!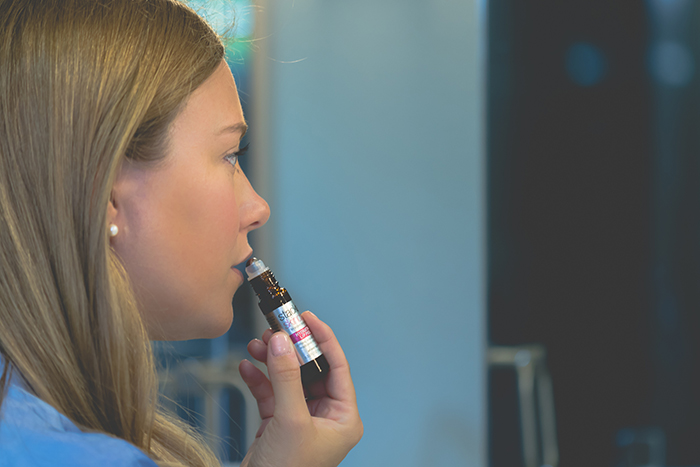 Stacked also sent me their Hydrating Lip Peel. I travel a lot so all the flights can really dry out my skin, especially my lips. I always have at least three lip balms on hand when I travel. This lip peel is great for getting rid of dead skin and keeping my lips soft and plump. Which means now I can downgrade to maybe only two lip balms while traveling haha! I do recommend using this at night. It tastes a little funky, so try and use it the minute before you pop in bed. Then it'll do its thing over night and you can wash it off in the morning.
Have you tried any of these treatments? Let me know what you think!