Fresh Strawberry 'n Cream Pops are a homemade sweet treat that are perfect anytime of day! Thick cream and fresh strawberries make for a summer sweet!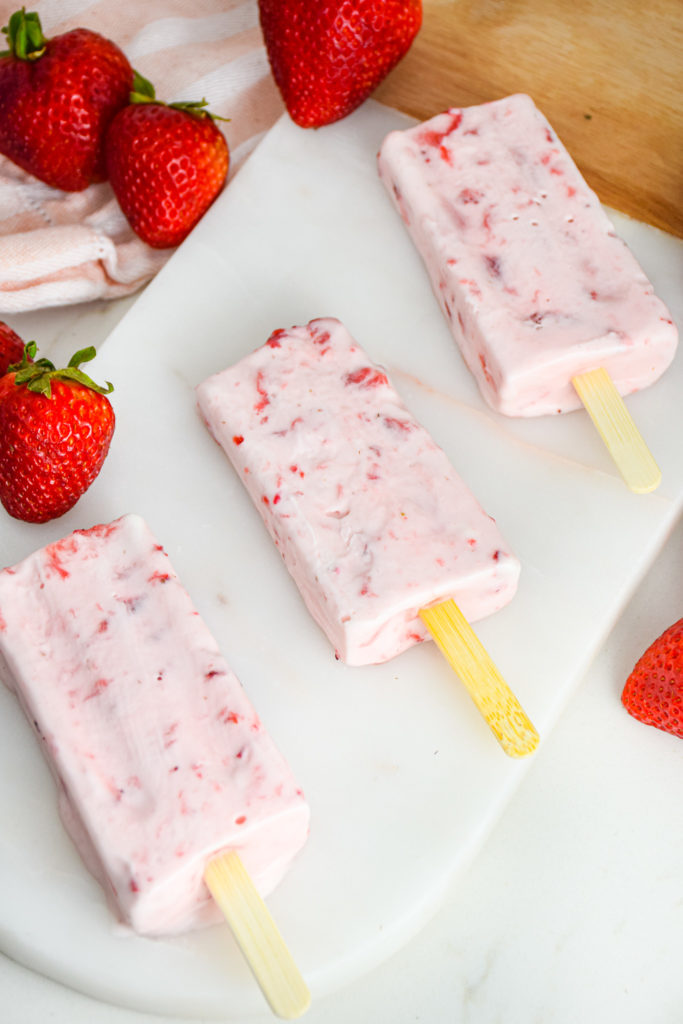 Strawberries 'n Cream seems like a ubiquitous summer sweet to me! Sweet, fresh and creamy is just what I am craving these days. Strawberry ice cream is BMW's favorite flavor and this treat was definitely inspired by him!
This post contains affiliate links. If you purchase a product through these links I may earn a few pennies. Thanks for keeping this free blog going! NoChurnStar
No Churn Strawberries 'n Cream
The best thing about this recipe is that you don't need a fancy ice cream maker to pull it off! The second best thing is that you can make this recipe with just a few simple ingredients. The hardest part about this recipe is waiting for the pops to freeze!
Macerated strawberries and ever so slightly whipped heavy cream make for the tastiest combo. These pops eat more like ice cream on a stick than a traditional fruit based popsicle. They are creamy, not icy. They remind me a lot of paletas, the traditional Mexican frozen treats made from fresh ingredients.
BMW is my trusty taste tester and since strawberry is his favorite ice cream flavor, I knew he would be a tough audience. I was thrilled when I caught him sneaking his second one of these pops! He usually likes the recipes I make but going back for seconds later the same day means he really likes it and that's all the approval I needed!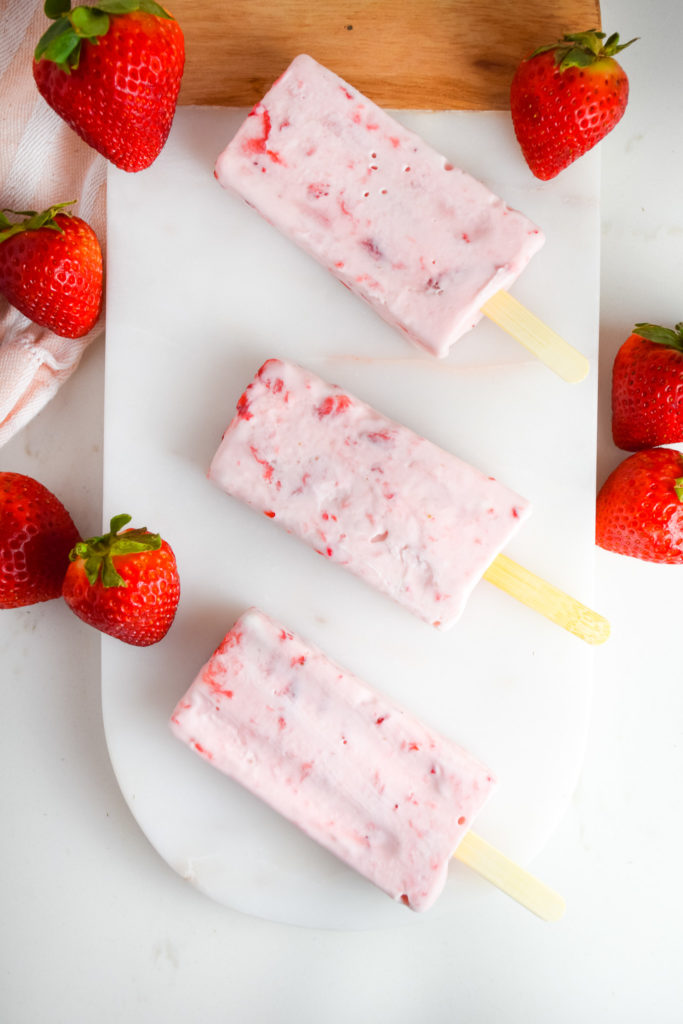 You Might Also Love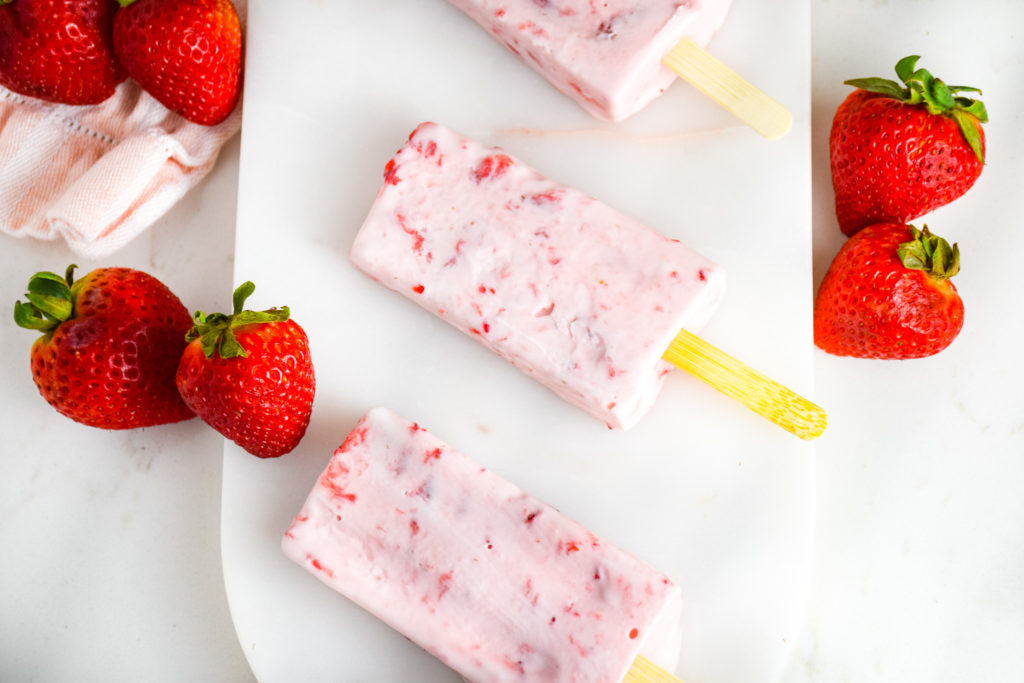 Fresh Strawberry 'n Cream Pops
Makes 6 pops
Ingredients: 
8 ounces fresh strawberries, chopped
1/2 cup granulated sugar
1/2 cup heavy cream
1/4 teaspoon vanilla extract
Directions: 
Wash and hull strawberries. Dice into small pieces.
Place strawberries into a deep bowl and combine with sugar. Gently mix and mash and let macerate for 10 minutes.
Meanwhile, beat heavy cream on medium high speed for 2-3 minutes until soft peaks form. Stir in vanilla extract.
Gently mash any larger strawberry chunks then fold cream into macerated strawberries.
Pour into popsicle molds and let freeze for 4-5 hours or overnight.