Authentic Southern Pimento Cheese is delicious sharable appetizer or sandwich filling. This is the kind you will find at restaurants across the south!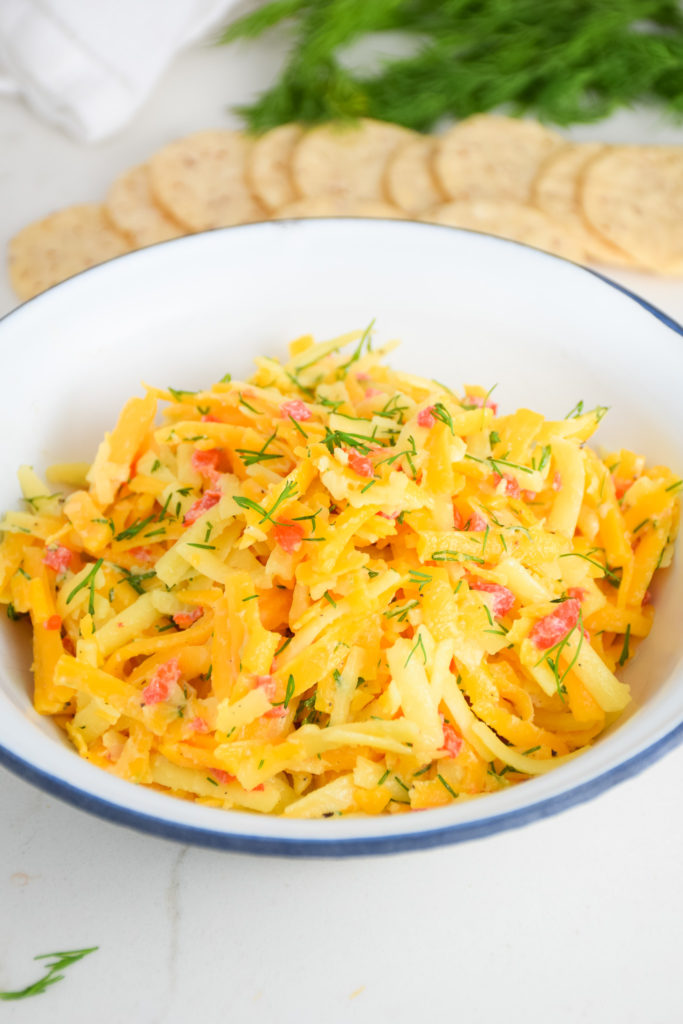 On my trips across the south, I always love ordering pimento cheese! The pimento cheese I find in the south is so different than the pimento cheese I've eaten anywhere else. It's not a creamy paste, instead it's a shredded mix of fresh ingredients that is delightfully enjoyable! I've tried using recipes in the past to make pimento cheese and they have been miserable failures. So I decided to take things into my own hands and made this version which is delicious served with crackers or sliced baguette and is great on white bread for tea sandwiches!
This post contains affiliate links. If you purchase a product through these links I may earn a few pennies. Thanks for keeping this free blog going!
My Favorite Picnic Food
'Tis the season for picnics! We've only got a few more weeks left before it becomes unbearably hot here in Austin, so I am sharing this Authentic Southern Pimento Cheese recipe since it is one of my favorite picnic foods! You can serve it with crackers, which is how BMW and I like to eat it as a snack, or on bread as a sandwich.
Earlier this spring, I hosted a picnic with some of my girlfriends and I packed up some fried chicken nuggets, mini chocolate chip cookies, my favorite salad and this pimento cheese on white bread cut into little tea sandwiches. Needless to say, the food was a hit. If you really want to go over the top for your picnic, pack a bottle or two of chilled crisp white wine to pair with it all.
Do you have a favorite picnic food? Let me know in the comments!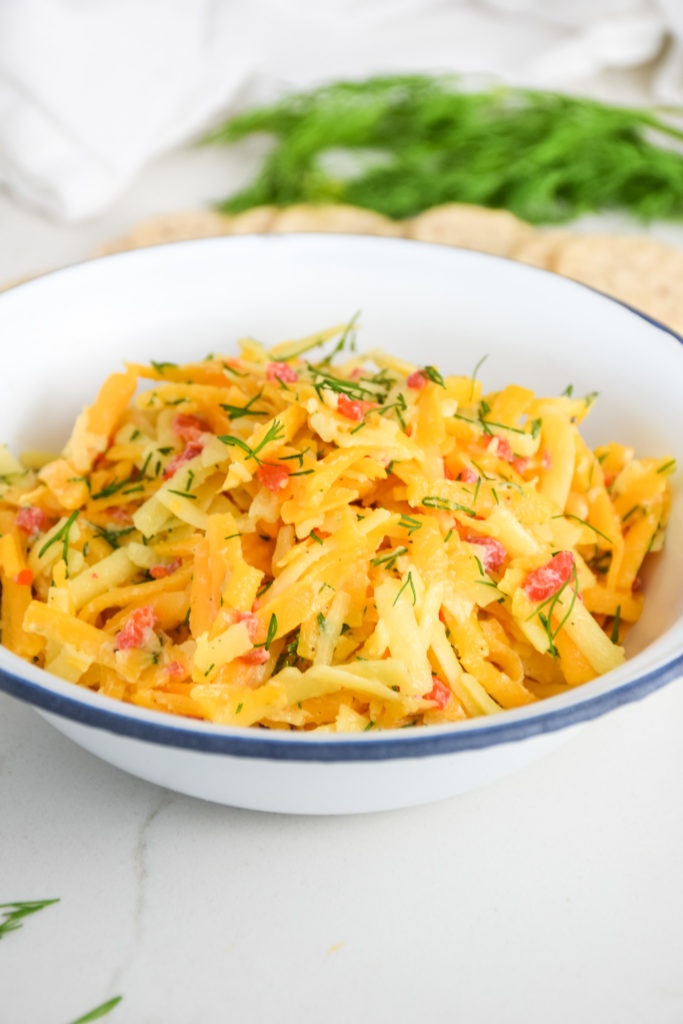 You Might Also Love 
The Ultimate Loaded Tex-Mex Queso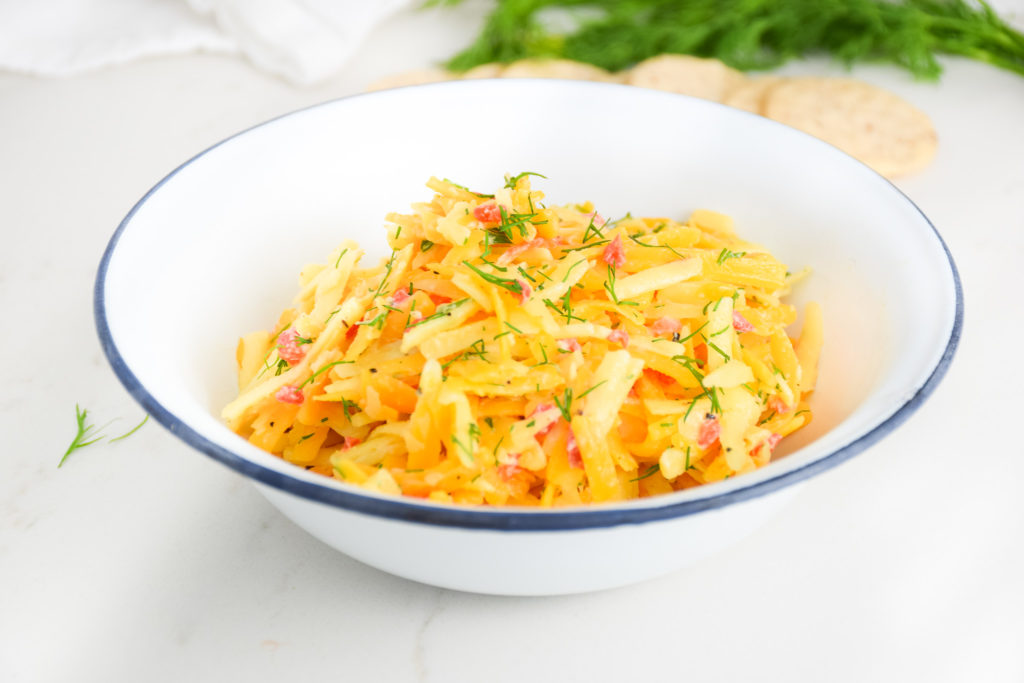 Authentic Southern Pimento Cheese
Makes about 2 cups
Ingredients: 
4 ounces white cheddar, shredded
4 ounces yellow cheddar, shredded
4 teaspoons mayo
2 tablespoons diced pimentos, drained and patted dry
1 teaspoon fresh dill, minced
1/8 teaspoon kosher salt
1/8 teaspoon black pepper
1/8 teaspoon garlic powder
Directions: 
Drain pimentos and pat dry. Set aside.
Wash and pat dry dill, mince.
Grate the cheddar, not too thinly, on a box grater.
In a medium sized bowl, mix cheeses with dill, pimentos, garlic powder, salt, pepper and mayo until just combined.
Serve immediately or cover and chill. Will keep in an air tight container in the fridge for about 5 days.