Sweet Summer time! Which means I had a lot of watermelon leftover from those watermelon jalapeno martinis. The watermelon that I picked up was super juicy and sweet and cool. Well that's probably because I had it in the fridge but the coolness was a great compliment to the greens. This is a super simple salad, so eat up!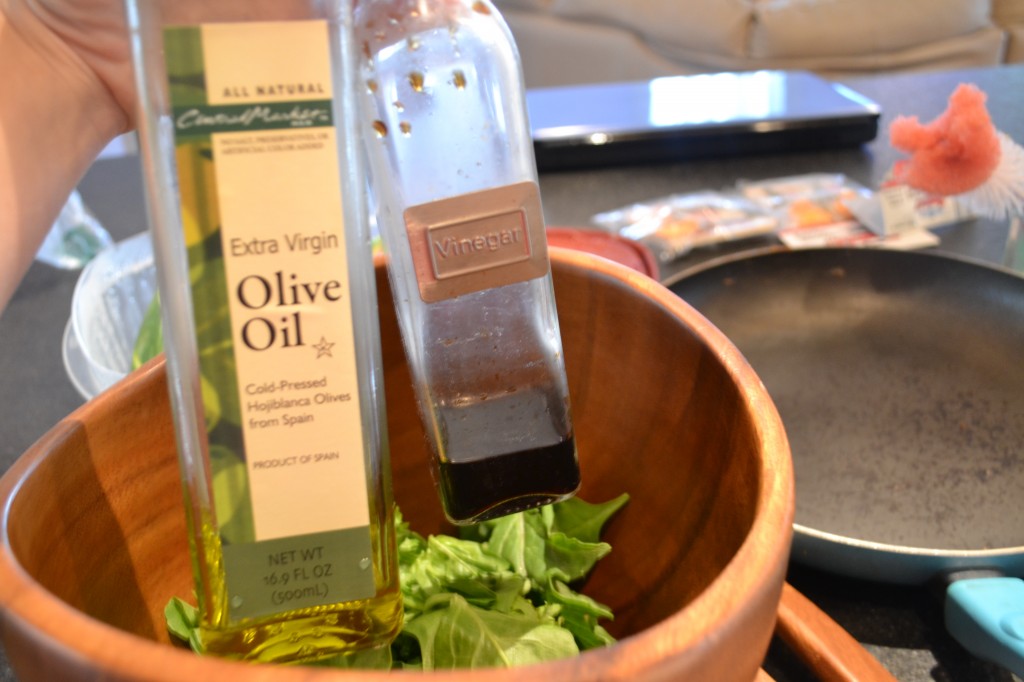 Grab your favorite greens, I used a spring mix but spinach or arugula would work great as well. Drizzle with olive oil and balsamic vinegar.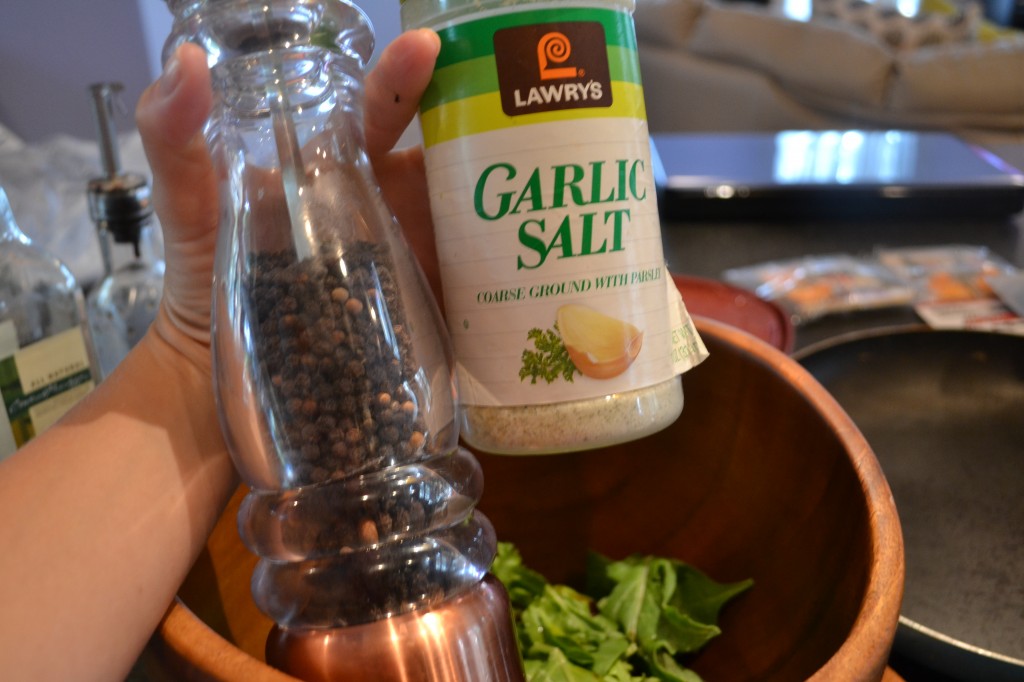 Add in some garlic salt and pepper. Give that all a good toss.

All tossed up.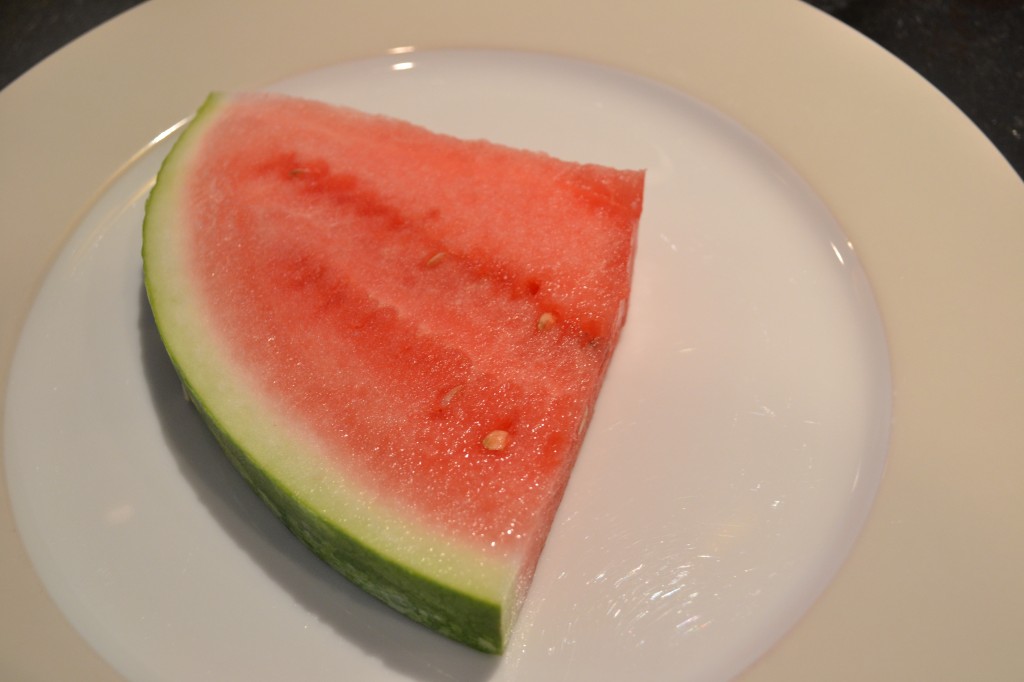 Start building the salad by placing a watermelon slice on the plate.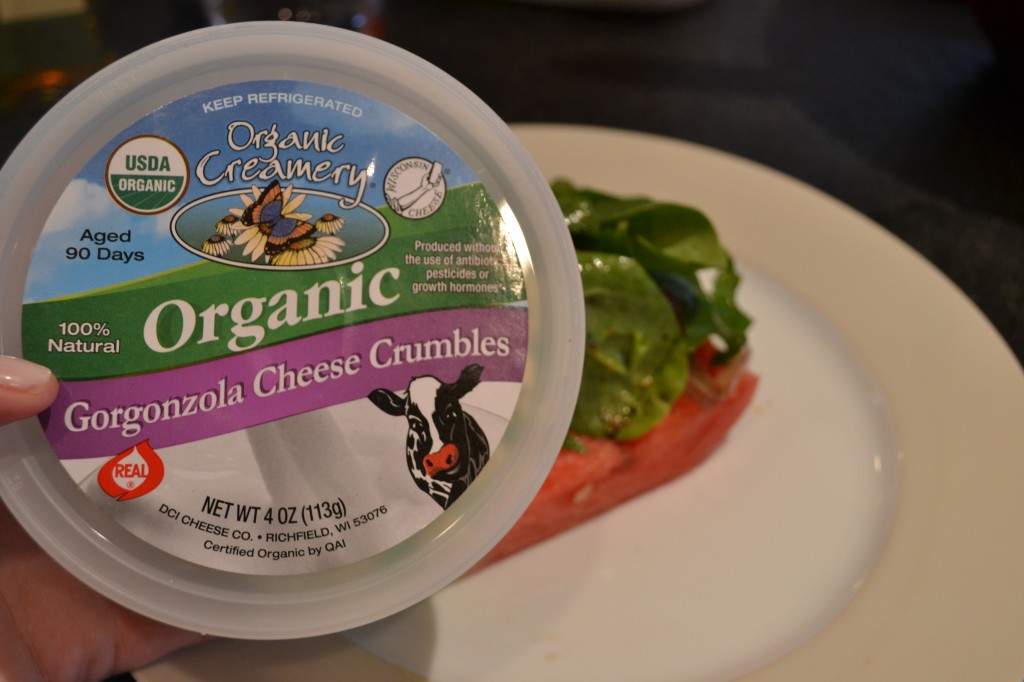 Place the tossed greens on top of the watermelon slice. Then top with your favorite crumbled cheese. I used this soft gorgonzola. The flavor, which is lighter than blue cheese but along the same lines, was perfect with the fresh watermelon.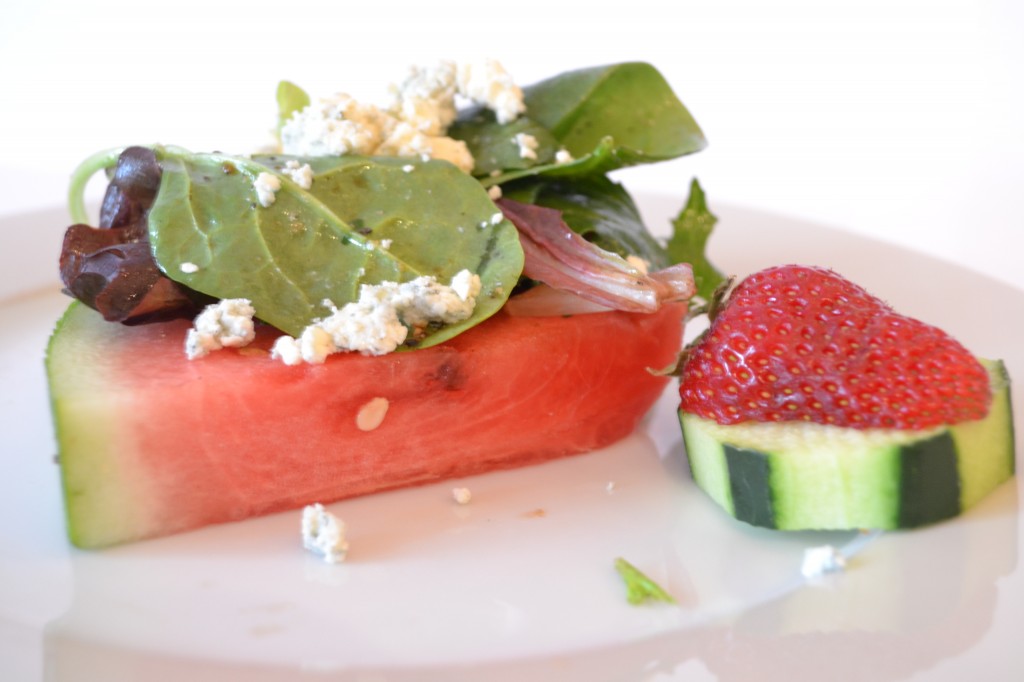 So fresh! If you wanted to go crazy, add in some diced cucumber, strawberries and fresh jalapeño to the salad.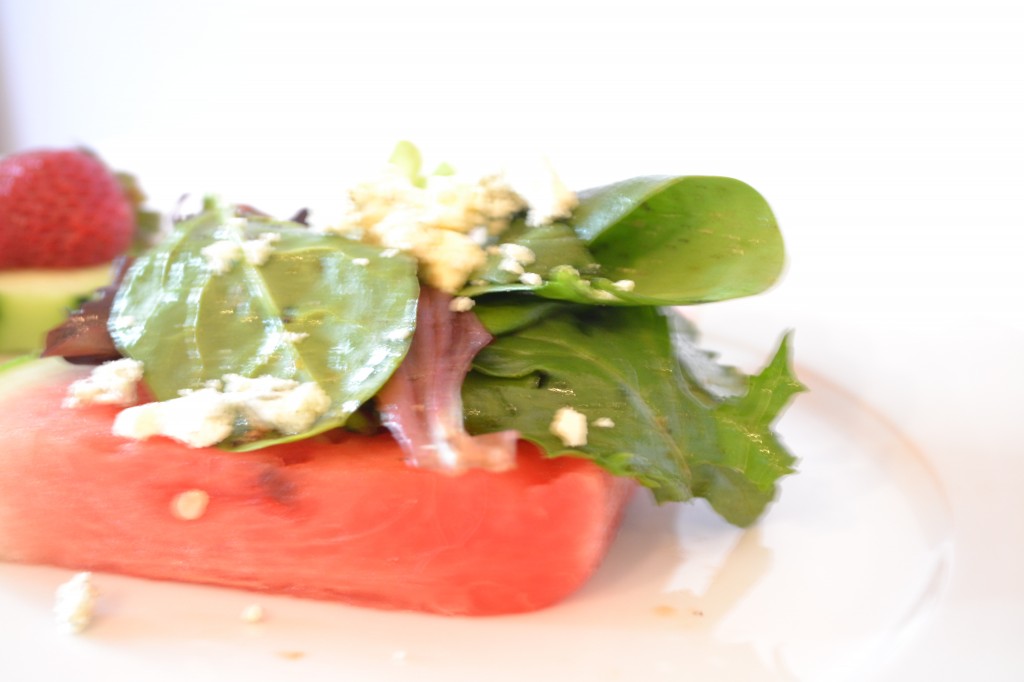 Eat up!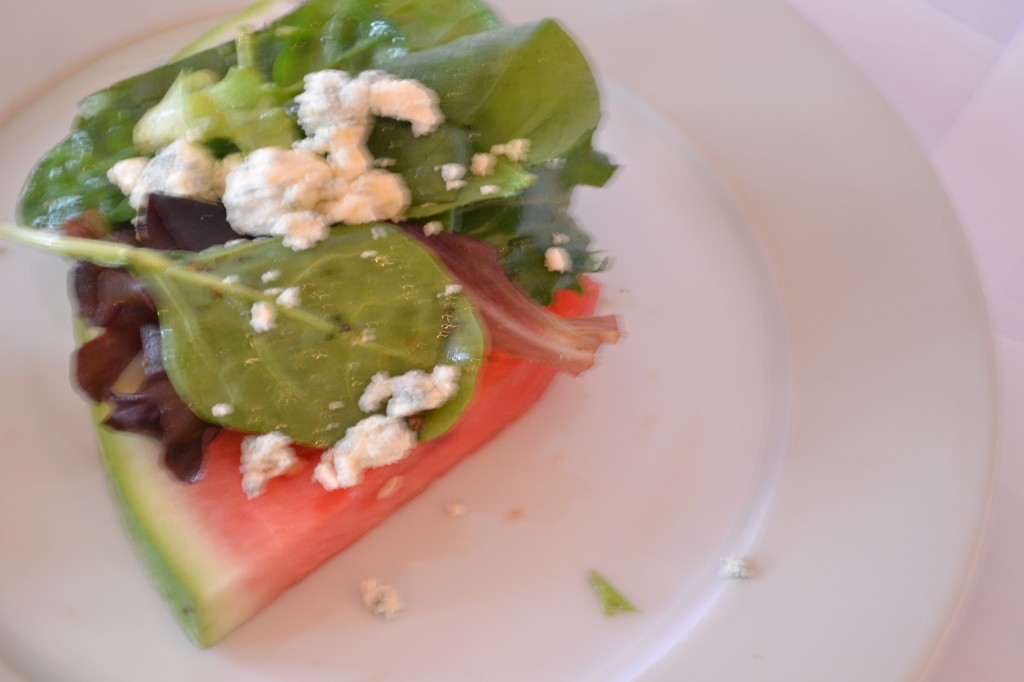 I think I will have this salad again tonight…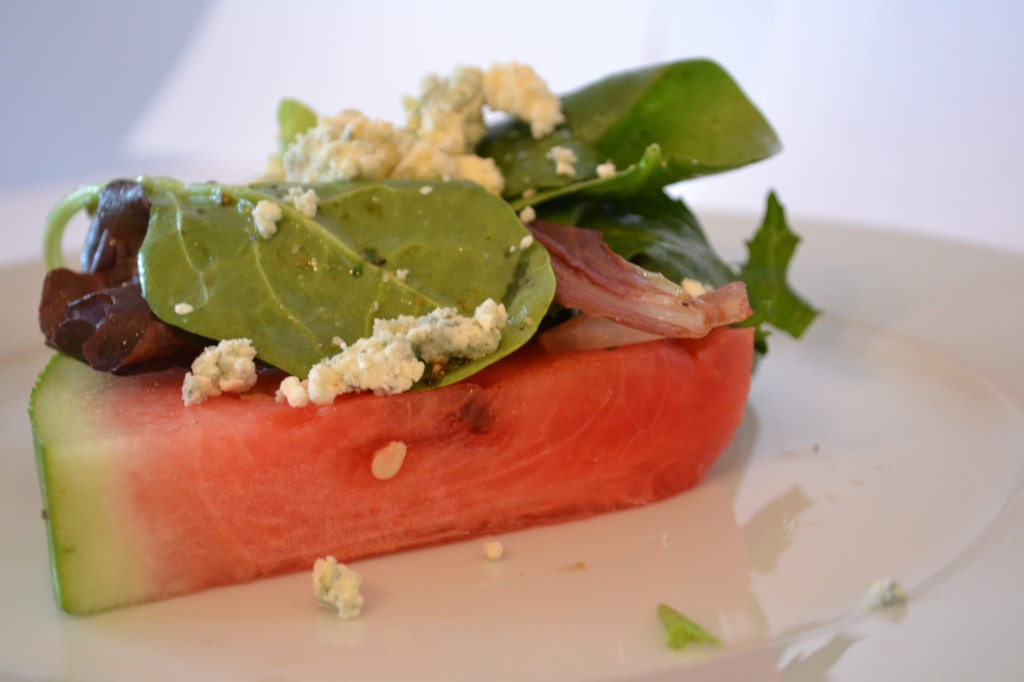 What is your favorite summer salad?