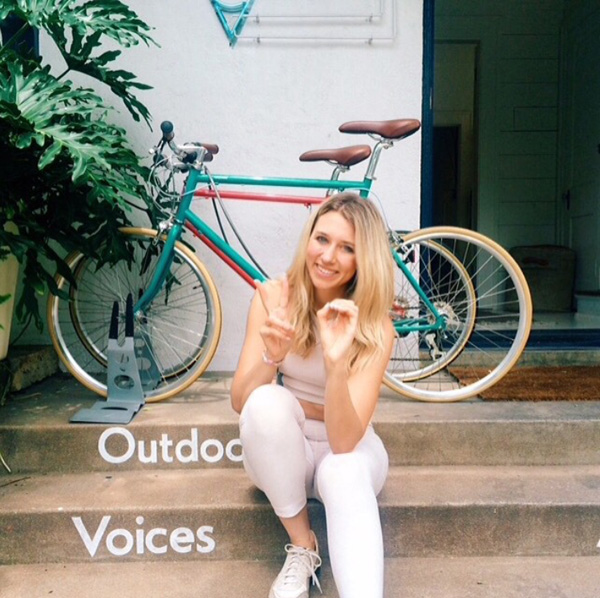 Good morning! We've made it through another week and a really long hot month! That means it's time for July's Fit Friday! This time I am introducing you to my lovely and wonderful friend Amanda McArthur, and yes, she is just as beautiful on the inside as she is on the outside. She epitomizes the delicate balance of fitness, health and style. Seriously, I find myself thinking somedays when I am getting ready in the morning, "would Amanda wear this?" She is always in tune with the newest fitness classes and is someone that can make taking a walk or jog in the Texas summer heat as enjoyable as a snocone. Ok maybe thats a stretch, but you know what I mean!
This month I tapped Amanda, who also happens to work for
Outdoor Voices
an active lifestyle brand, on her tips for keeping the balance + her favorite foodie spots in town!