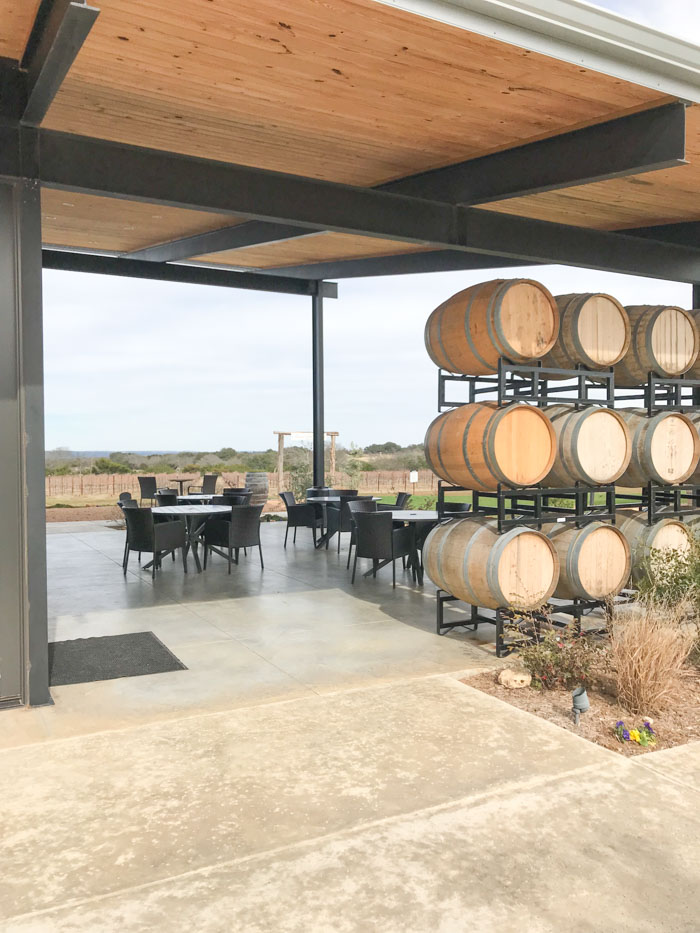 We rang in the New Year with a Weekend Getaway to Fredericksburg, TX! Tasting wine, eating great food and playing games was the perfect way to bring in 2019. Fredericksburg is a little German town that's main street is filled with restaurants, shops and breweries. Just outside the main of town lies Texas' wine country! There are dozens of wineries and vineyards to visit, making Fredericksburg the perfect weekend getaway!

Weekend Getaway to Fredericksburg, TX
If you're looking for a quick getaway from the hustle and bustle of the city, Fredericksburg, TX is a great place! The small town has lots of great restaurants and shops and plenty of wineries, breweries and distilleries to make for a fun weekend. Here are a few places that I have visited or want to visit because they came highly recommended from friends!
Where to Eat in Fredericksburg
Fredericksburg may be a touristy spot but it's still a small town. You'll want to be sure to check opening hours before popping by a place. The restaurants fill up so making reservations, especially for groups, is highly recommended.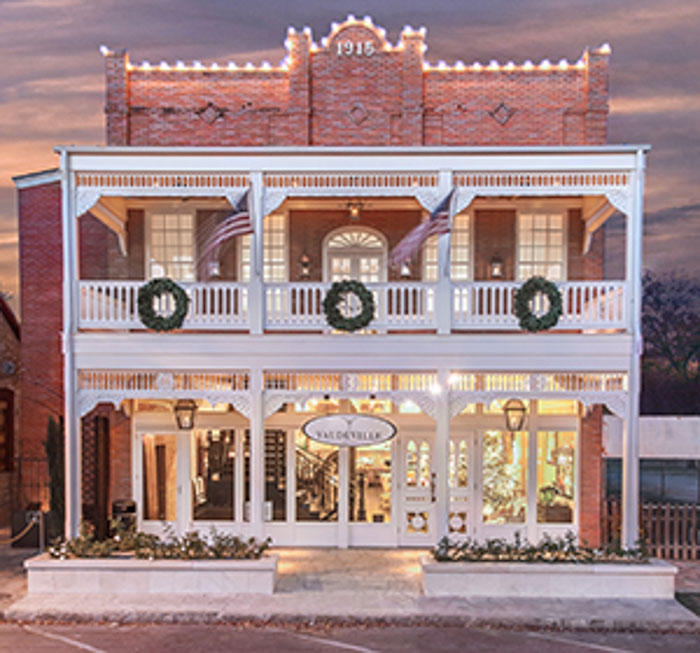 Photo: Vaudeville 
Best Wineries in Fredericksburg
Texas wine is often compared to Napa 30 years ago. The grapes and wines in Texas are different than their California counter parts, making their own unique mark on the wine map. It's an exciting time for Texas wine! Needless to say, there are lots of wineries to visit and these are some of my favorites!
Photo: Hoffman Haus 
Where to Stay in Fredericksburg
Everything seems to be cute and quaint in this little German town. Most places have a cottage-y feel.
The Ressman Haus + Wagen Haus– This is the AirBnB where my friends and I stayed during out NYE trip! The house is charming and has a great location that is very walkable to Main Street. It has a back house that is perfect for additional guests as well.
The Hideaway– This looks like a perfect couples getaway spot! AirBnB is great option in Fredericksburg and this one looks to have a good location.
Hoffman Haus– I was slated to stay here during my visit last year for the Texas Wine Revolution! Sadly, plans changed and I was so bummed that I didn't get a chance to stay at this adorable hotel. There is a mix of airy BnB rooms and stand alone cozy cottages.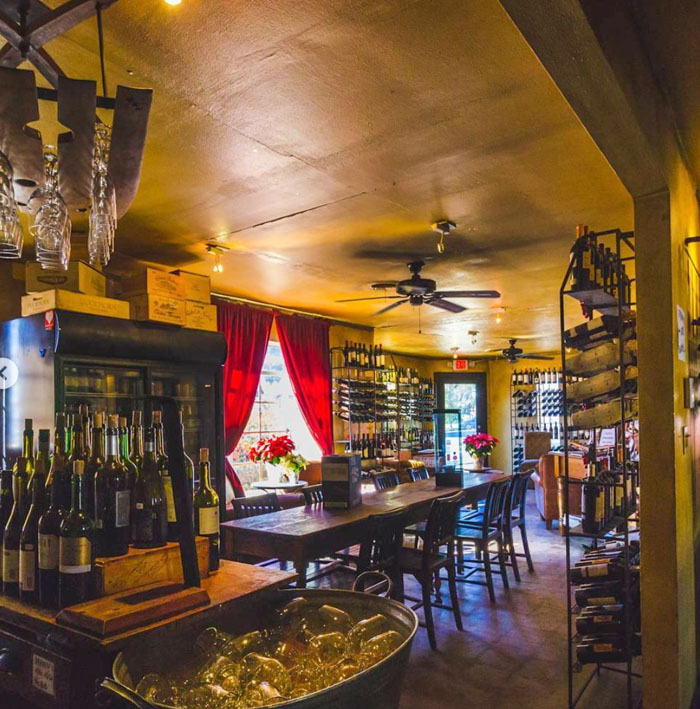 Do you have any Fredericksburg favorites that didn't make the list? Tell me in the comments!
Like Texas Wine? Read my interview with Vintel Wine about the Best Texas Wines!