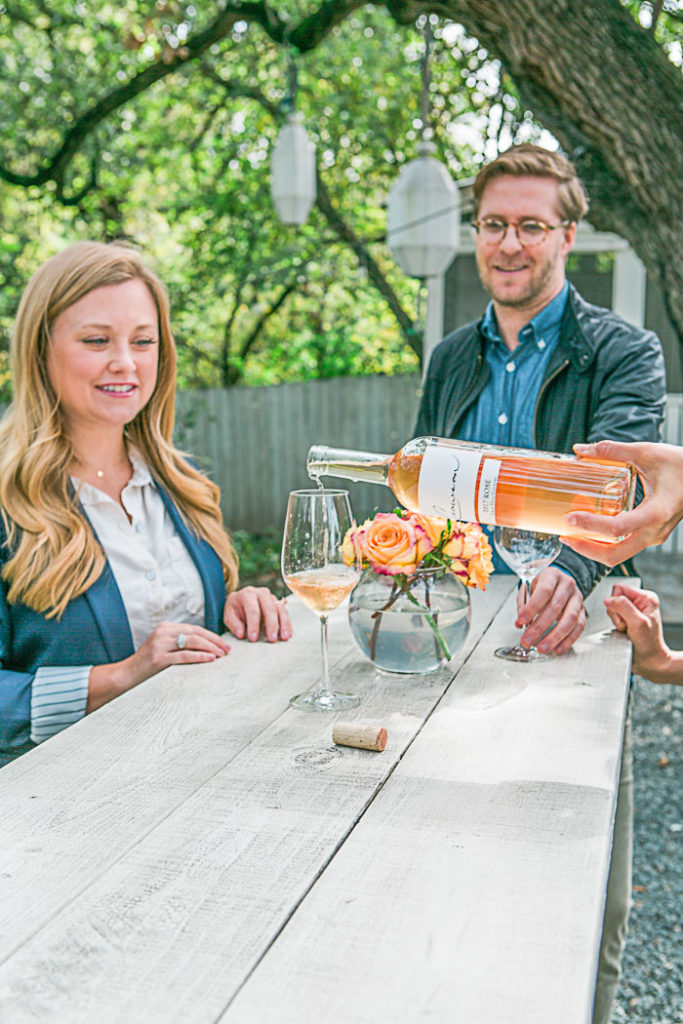 I am always impressed by how many great Texas wines there are these days! I mean, who knew! In fact, one of my most favorite wines is made right here in the Hill Country. I had the opportunity to interview the maker of my favorite wine, the Williams Chris Pet-Nat, about what foods pair well with Texas wine and it was one of my favorite posts ever! This time, I teamed up with one of my favorite sommeliers Rania Zayyat, and her partner Chris Kelly, to ask about Texas wines, including their favorites, and which ones you should be buying!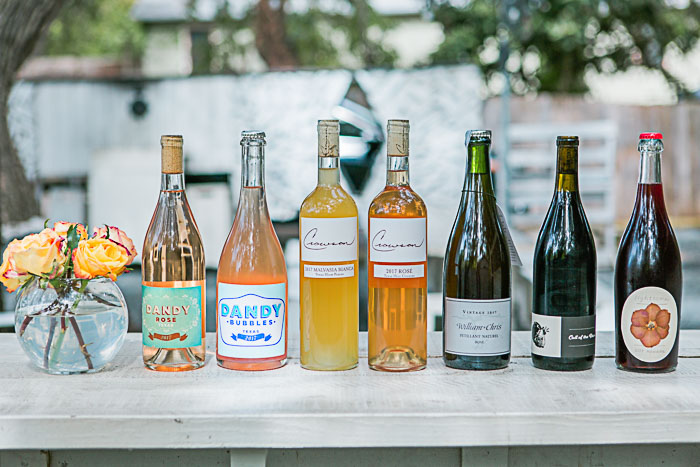 Chris and Rania have over 16 years and 10,000 hours of experience working in wine through restaurants and retail earning Certified and Advanced sommelier certifications. I first met Rania at June's All Day, one of my go-to Austin spots, known for their wine program. Since then we kept running into each other around town! Rania and Chris started their company, Vintel, and provide wine classes, label design and consulting. I was so excited to pick their brains about Texas wine!
One sunny, autumn afternoon we all got together and tasted some incredible Texas wines, including my fav the WCV Pet-Nat, and I got the answers to some of my questions!
Texas Wines
What are some common misconceptions about Texas wines?
People often think that Texas wine is always made from Texas grown grapes, but only half of producers here use 100% Texas-grown fruit. Current law only requires 75% of wine in the bottle to be made from grapes grown in the state. The other percentage can often come from fruit grown as far away as California and Oregon. We choose to support producers commitment to transparency all around.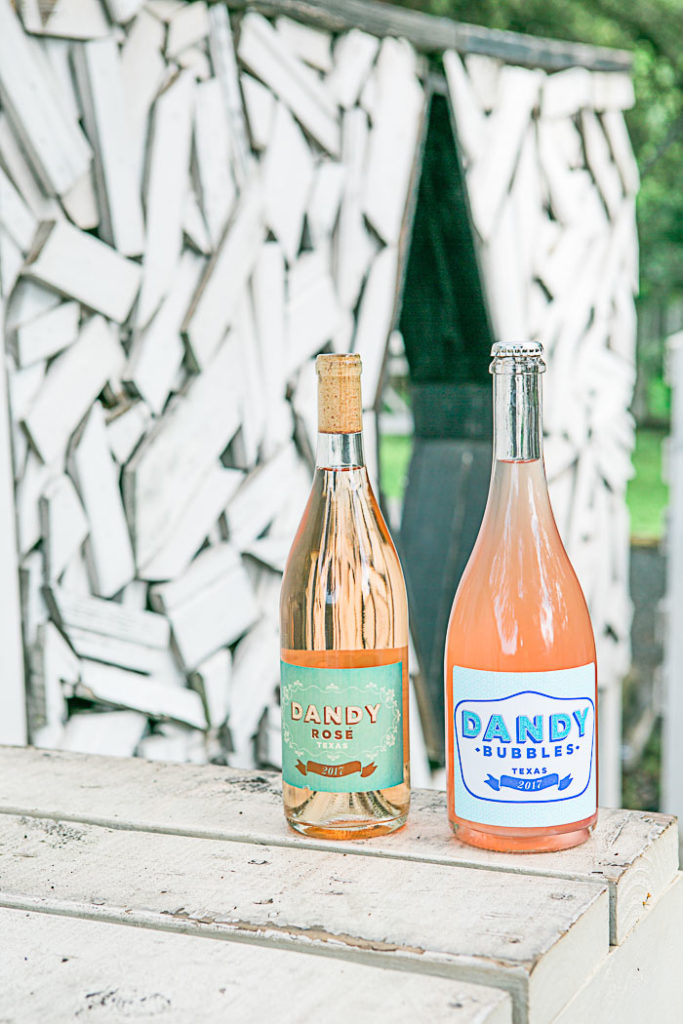 What are your favorite Texas wines?
Our favorite producers are ones that are transparent in their practices, that utilize a more hands-off approach , and that are using real Texas fruit suitable to this unique climate.  We favor the following producers and wines:
Lightsome. The inaugural 16-case Mourvèdre produced by Adrienne Ballou (soldout, but keep an eye out for her Touriga Nacional to be released early next summer)
Crowson, Malvasia Bianca, produced by Henry Crowson (available by appointment at the tasting room in Johnson City)
Southold Farm + Cellar "Call of the Brave", a Sangiovese/Cabernet Franc blend (available at Whole Foods, Central Market, Beverage World, and the Austin Wine Merchant)
Dandy Rosé and Dandy Bubbles, produced by Rae Wilson of Wine for the People (the still rosé is nearly gone this year but there may be a few retailers around town with a bottle or two). The Bubbles are only available via direct order from dandypink.com)
William Chris Vineyards Pet-Nat, the first of its kind in Texas, and now a classic (Winery tasting room, multiple Austin restaurants)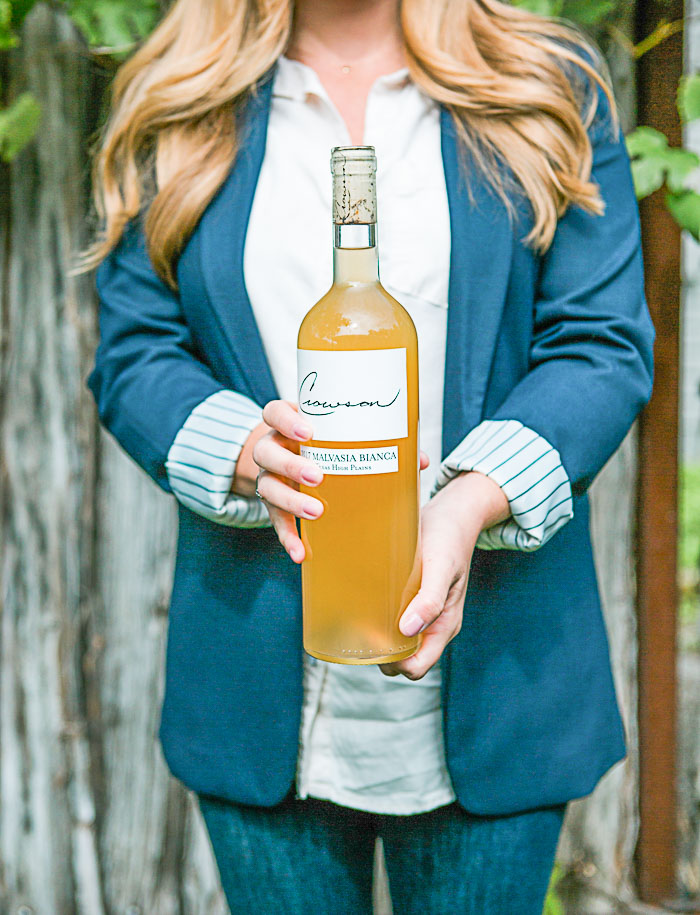 Why should people be interested in Texas wines? What makes them unique?
A lot of people in Austin are asking for more local products. Sometimes "local" isn't always conducive to climate though. A few producers here are advocating more minimal intervention in their winemaking process, which further helps identify Texas as a unique wine region, and be less masqueraded. The Texas climate is untraditional in the wine world, and that certainly has its challenges, but it also allows winemakers to showcase authentic, expressive wines unlike anywhere else on the planet. It's the frontier of exploration and discovery wine-wise, so it's an exciting time to watch and taste!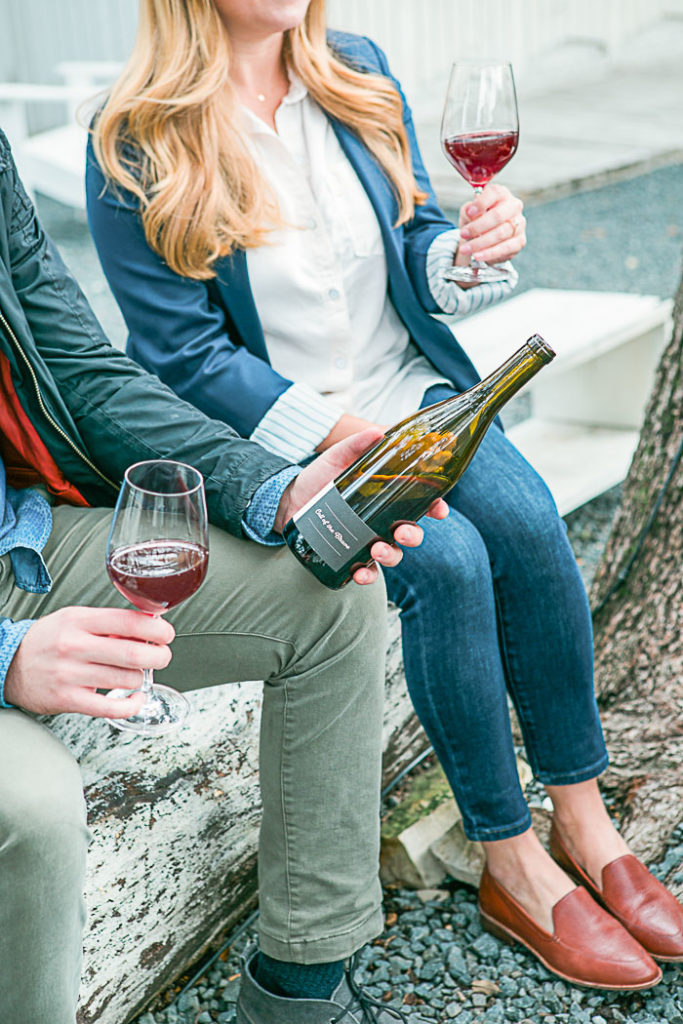 Do you have any favorite wines? What are they?
Photos by Taylor Prinsen Photography