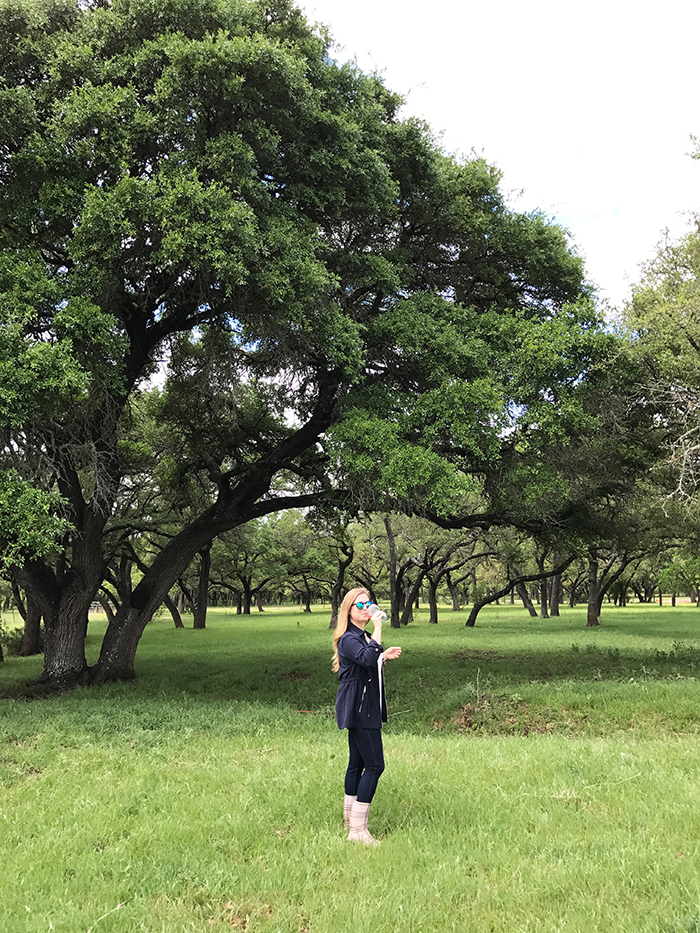 Summertime is somehow now rosé season and I'm not exactly complaining. Ok, I actually love it. This spring, I got the chance to head out to the Texas Wine Revolution which is a festival that celebrates all things Texas Wine! It's a super cool event and I discovered how incredibly delicious Texas wine is. I mean Texas isn't always the top of the list when you think of wine but it really should be. No joke, two of my all-time favorite rosés are from right here in the Texas wine country!
I learned a lot about Texas wine and how it is made and all the things that make it different from other wines at the event. I decided to ask eight foodies from around Austin what they wanted to know most about Texas wine and their questions are just what I think we all would have asked! From what wine pairs best with queso to how grapes are grown here in Texas, I've got it all right here!
What You Need To Know About Texas Wine
I discovered two of my most favorite rosés for this summer at the Texas Wine Revolution and they are Dandy Rosé and the Petillant Naturel Rosé from Willam Chris. Both are quite crisp, not very sweet and perfect for sipping on those sweaty summer nights.
After making the glorious discovery of Willam Chris Wines, I asked their team if they would kindly answer all the wine questions from my foodie friends. Chris Brundrett, part of the namesake, obliged and I think you'll like what he has to say!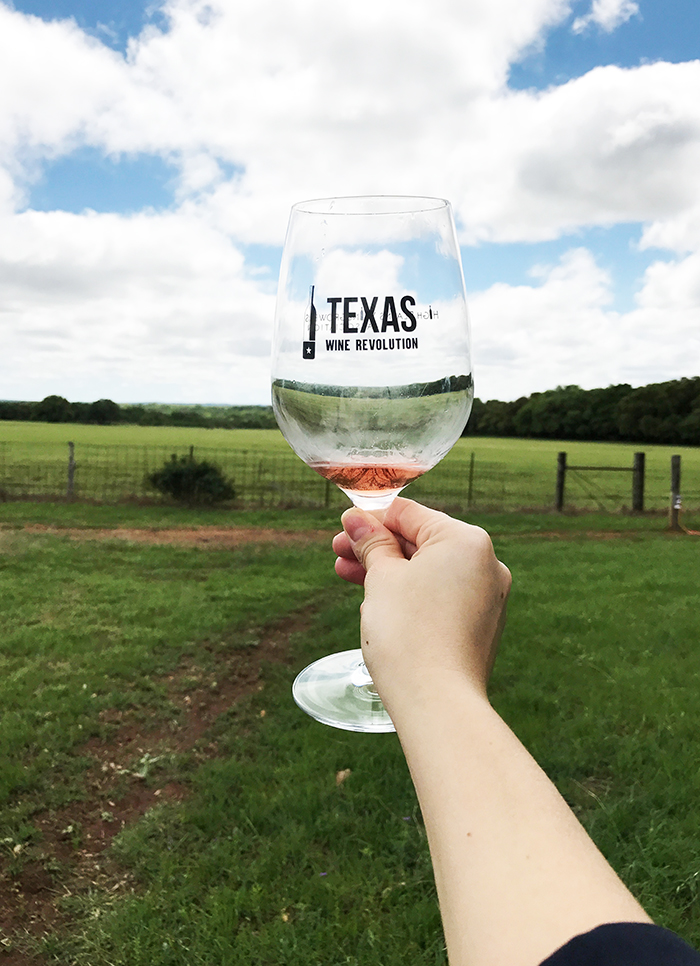 The Texas Wine Experts Answer Our Questions
1.What wine pairs best with tacos and queso? Kristy Owen, 365 Things Austin
William Chris Vineyards Hye Estate Malbec pairs great with tacos and queso. Rosé in general pairs well with most Texas cuisine because the acidity cuts through the fatty dishes like barbacoa and cheese, and it offsets the heat in spicy foods. Not to mention, Texas is hot so a refreshing chilled Rosé is always a good way to go.
2. How do you respond when someone claims that there are no good Texas wines? Brandon Watson, Austin Chronicle
What a short sighted thing to say?! I'd invite them to experience the many wines that Texas has to offer. It's likely that someone that claims there are no good Texas wines may not have given us a real chance. Because of our confusing appellation labeling standards, it could be hard for them to tell whether they were even actually drinking a Texas-grown wine in the first place.
I'd hazard a guess, that they could be referring to a wine they tried years ago when our industry was brand new, or a wine they tried from a restaurant or grocery store, which again may or may not have been grown in Texas.
All that being said, we are excited at any opportunity to share what Texas wines are about and to educate consumers on what is out there. I'd encourage them to visit williamchriswines.com or texaswinegrowers.com to get up to date information on Texas wines they should give a try.
3. What challenges do you face as a wine grower in Texas? Ane Urquiola Lowe, The Hungry Chronicles
It's no secret that Texas weather is unpredictable. We face the threat of hail damage and late freezes. In fact, just a few weeks ago we lost several tons of grapes in the Texas High Plains to a large hail storm. Contrary to popular belief, there is plenty of fruit to go around, and we were fortunate enough to make up that loss within a couple of days.
Additionally, we are up against preconceived notions and misconceptions regarding the "legitimacy" of our state's wine industry. We're doing everything we possibly can to change that.
4. What is the first thing you look at when purchasing a bottle of wine? Rachel Holtin, Austinfoodstagram
First and foremost, I look at where the grapes are grown. Wine is the ultimate product of place, so that's the very first thing I look at when deciding what wines to purchase.
5. What type of wine pairs well with brisket? Pulled pork? Jimmy Ho, The Smoking Ho
For Texas cuisine, I prefer Rosé all day! See my answer for Kristy on why I think it pairs well.
6. Are grapes grown year-round in Texas? Jane Ko, A Taste of Koko
Yes, they are. The vines do not die – they go dormant. March is bud break when the annual growth cycle of the grape starts, and we begin harvest in August. Senescence usually begins in late October/November when the vines start to deteriorate and then vines lay dormant until it's time for bud break again.
7. Are there any types of wine that were "born" in Texas? Kristin Vrana, FoodFash
There are not many grapes that are "born" here in Texas, but some varietals do grow very well here, such as Mourvèdre, Tannat, Vermentino, Roussanne and Malbec.
8. How are Texas grapes different than, say, California or French or Italian grapes? Nadia Chaudhury, Eater Austin
The grapes are the same. It is the vintage and terroir that affects the end result – flavor, bouquet, etc. It's the soil, topography, climate, and farming techniques that make each wine unique to their region.
9. What is your favorite Texas wine to take to a dinner party? Natalie Paramore (that's me!)
Hye Estate Tannat is my favorite wine of the moment because so many people are excited to experience what the Pedernales River Valley tastes like.