This Sparkling Paloma Cocktail is an easy, refreshing cocktail that uses fresh grapefruit juice and tequila! It's perfect to sip on during happy hour!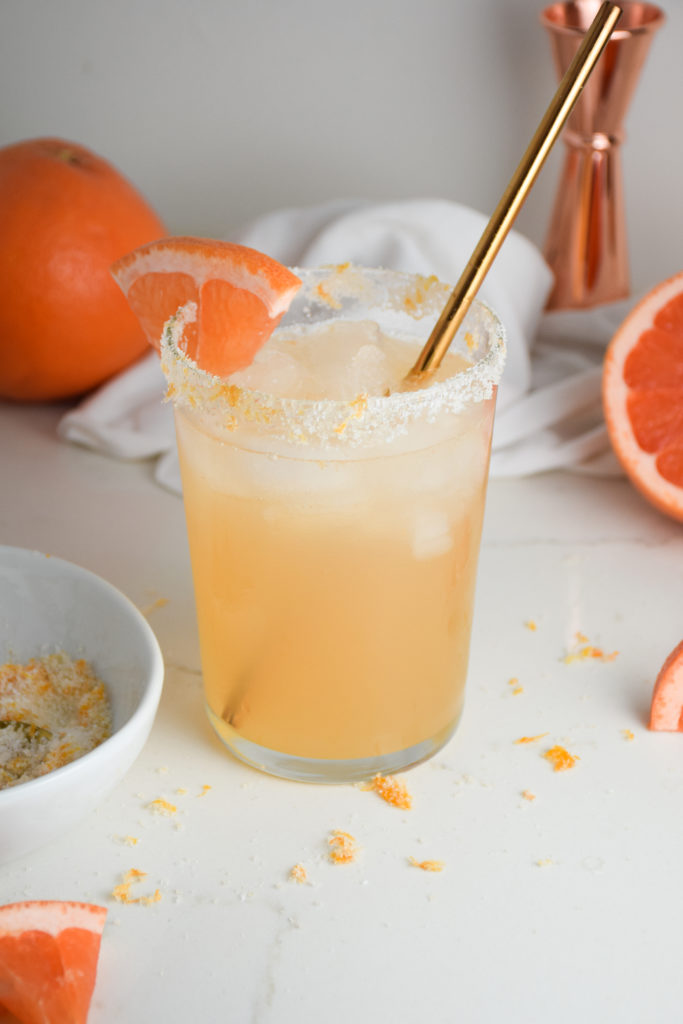 Summer in Texas is not like summer in other places. It's sweltering hot. The humidity makes the air cling to your skin in an ever present sweat. There's not many ways to escape the heat so we need extra refreshing cocktails to distract us from the temperatures outside. Enter the Paloma! It's icy, light and made with fresh ingredients. It's the perfect way to cool down on these hot summer afternoons!
This post contains affiliate links. If you purchase a product through these links I may earn a few pennies. Thanks for keeping this free blog going!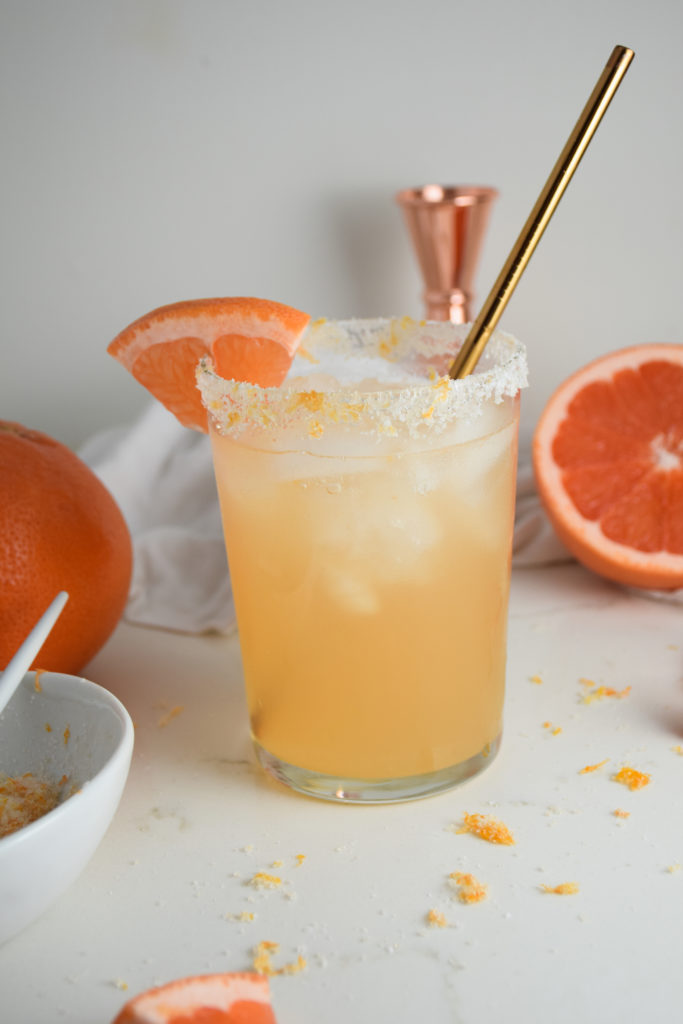 What is a Paloma?
The Paloma is Mexico's national drink and while the origination of the cocktail isn't certain, many say it was created by bar owner in Jalisco, Mexico sometime in the 1860s.  The Paloma traditionally is made of a mix of grapefruit soda and tequila over ice. There are many variations on the drink that include mezcal instead of tequila, adding lime juice or sweetener, or my personal favorite using fresh grapefruit juice!
There are two characteristics that make a Paloma a Paloma. That is the mix of grapefruit and tequila. In my favorite variation, there is fresh grapefruit juice, tequila, sparkling mineral water and a sugar salt rim!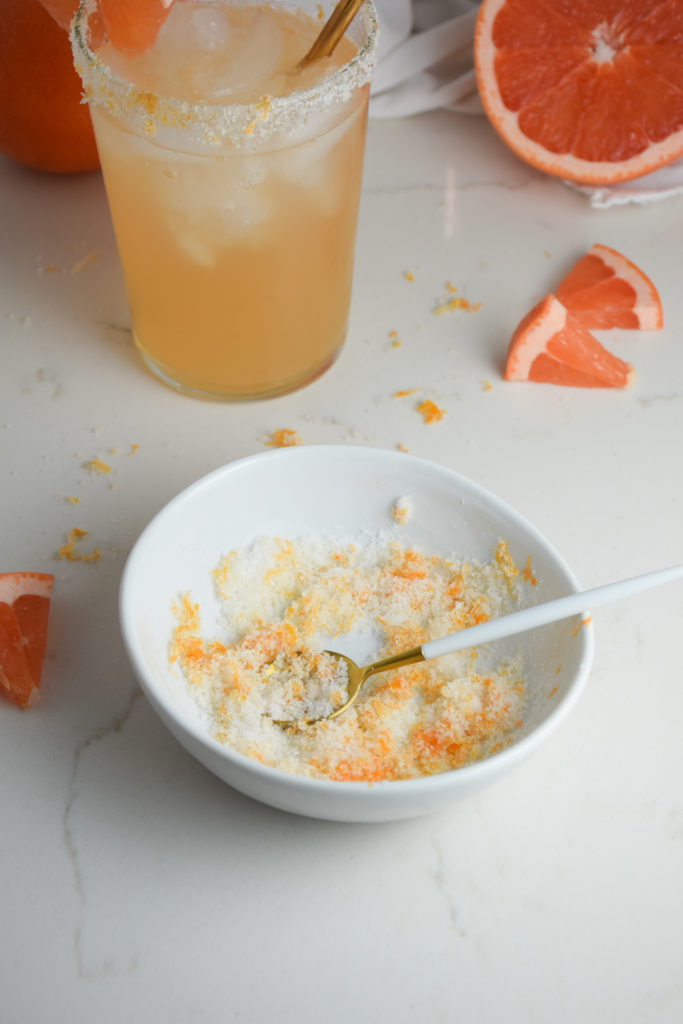 Refreshing Tequila and Grapefruit Cocktail
There is something so tart and refreshing about this cocktail! I love how light it is. I like to add extra mineral water to mine to balance out the alcohol and give me something to sip on longer. I include variations of mineral water in the recipe below so you can find your perfect mix.
I would definitely recommend using a high quality clear tequila. A bad tequila will not be able to be covered up in this drink, so you'll want to use the good stuff. Fresh grapefruit juice is a must in my opinion. Most grapefruits are quite juicy, so you shouldn't have a problem there. The sugar salt rim is a little extra but I like making fancy cocktails at home!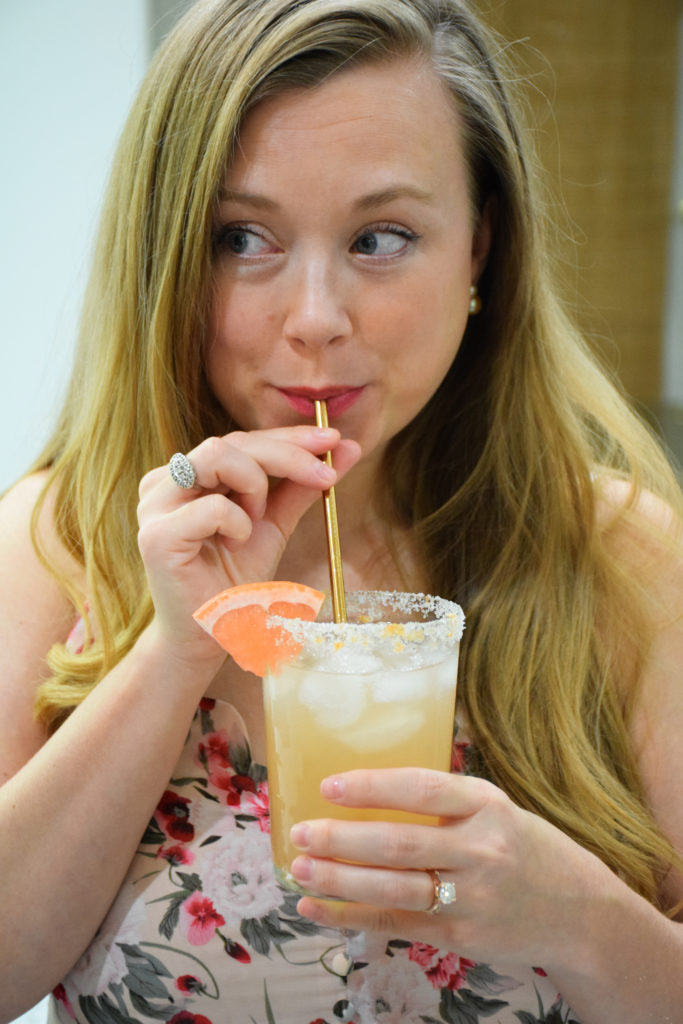 You Might Also Love 
Sparkling Paloma Cocktail
Makes two drinks
Ingredients: 
4 ounces tequila blanco
4 ounces fresh grapefruit juice + more for rimming glasses
4 ounces sparkling mineral water
1 tablespoon granulated sugar
1 tablespoon kosher salt
1 tablespoon fresh grapefruit zest
2 cups ice
Optional: grapefruit wedges for serving
Directions: 
In a shallow dish, pour an ounce or two of grapefruit juice. In another shallow dish, whisk together the sugar, salt and grapefruit zest.
Dip top of glass into the grapefruit juice and then swirl around in the sugar and salt mixture. Fill glasses with ice.
Using a jigger, measure out 2 ounces grapefruit juice, 2 ounces tequila and 2 ounces sparkling mineral water into each glass. You can add more mineral water if you like a less boozy drink.
Garnish with grapefruit wedges if desired and enjoy while ice cold!