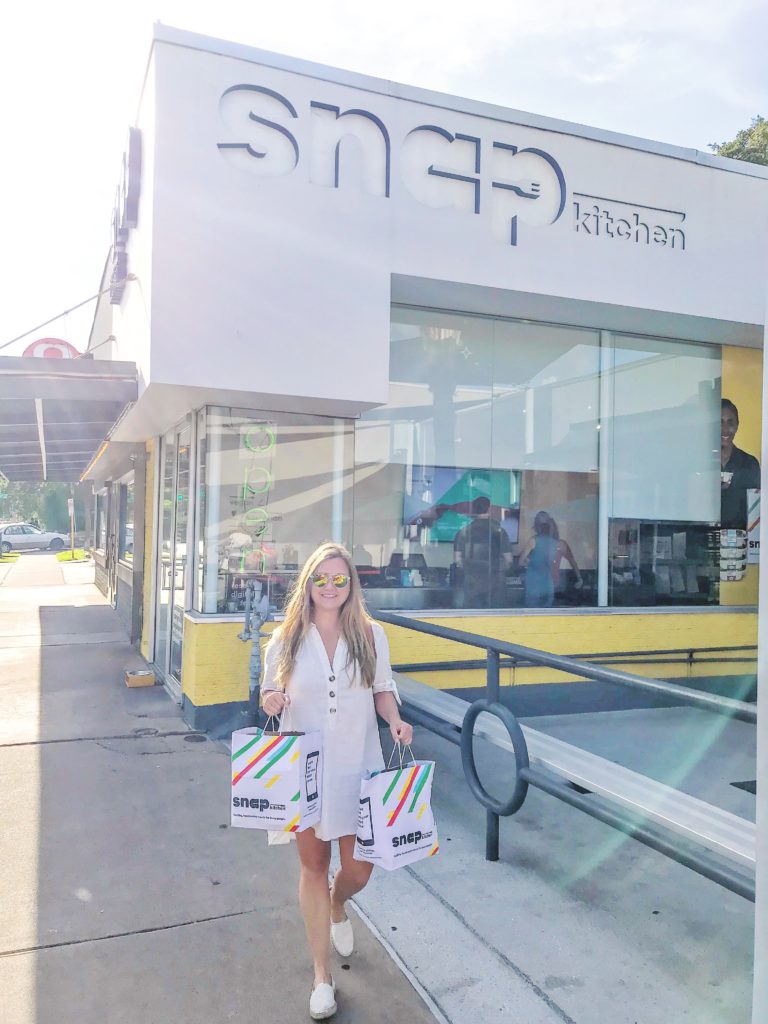 I teamed up with Snap Kitchen to try out their meal plans to help me get wedding ready! Snap Kitchen offers fresh, prepared meals that you can pick up or have delivered. I don't have any dietary restrictions but Snap Kitchen does offer meal plans and guides for those who are vegan, Whole 30, gluten-free, etc. I spent the month of June eating lots of Snap Kitchen and here is what happened!
This post is sponsored by Snap Kitchen. All opinions are my own of course! Thanks for supporting the companies that keep this blog going!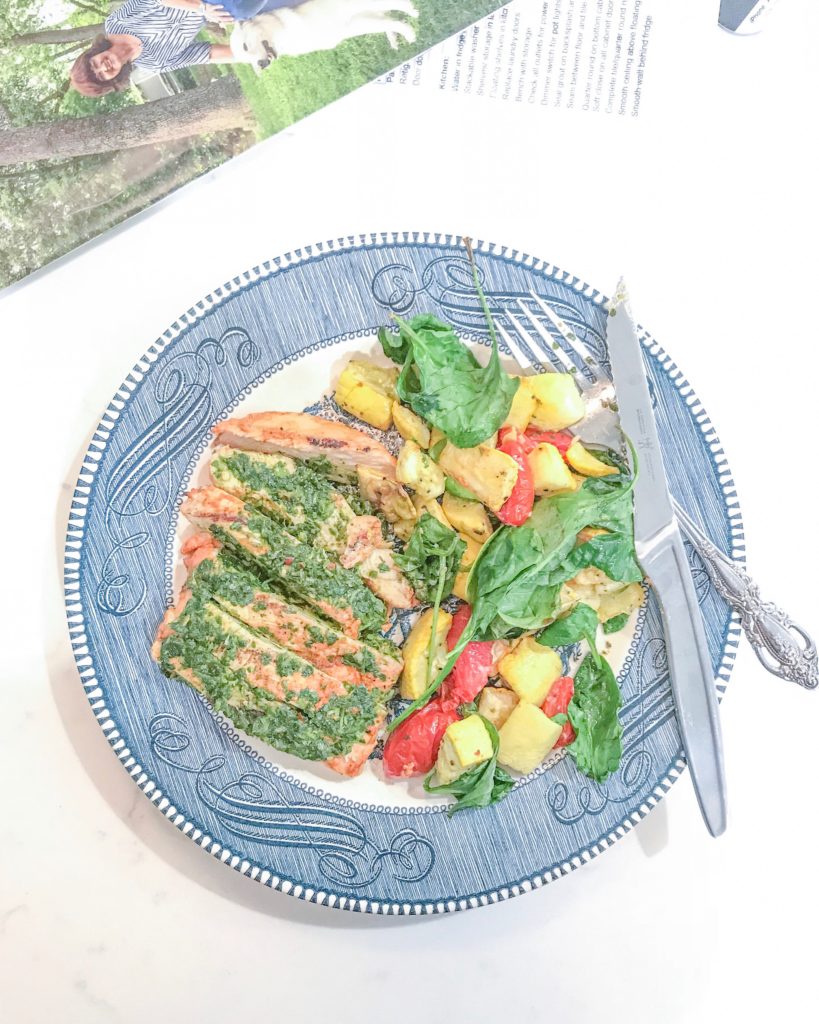 Chimichurri Chicken
In preparation for my wedding next year, I am aiming to get healthy and trim up a bit. After all, they say your wedding day is probably one of the most photographed days of your life so I want to make sure I am looking good from all angles. My biggest struggle when it comes to food is portion control. My whole life I've always been super active and had a huge appetite, and for the most part, those two things have balanced each other out. Now that I am in my mid-30's, my metabolism has slowed a tad and well, my appetite hasn't quite gotten the memo!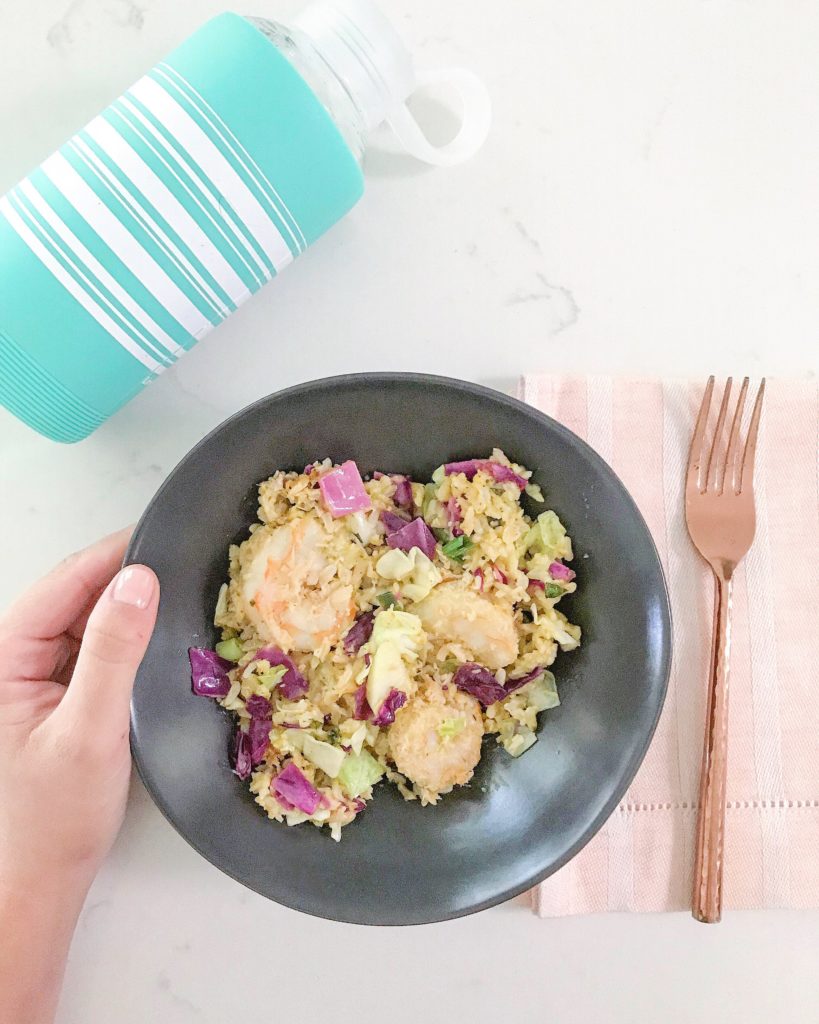 Crunchy Coconut Shrimp
I Tried Snap Kitchen For My Wedding Diet
One of the things I like most about Snap Kitchen are the pre-portioned meals. This helps me reset from all the big meals I eat while traveling or trying out new restaurants. Many of the meals come in small, medium or large portions. Typically, a small meal is enough for me to feel satisfied but depending on your activity level and caloric needs, you might need more. BMW usually gets the large portions.
Snap Kitchen was really convenient to have around! I mean, I love cooking, but having a quick lunch or easy dinner was nice. It helped to take the stress out of meal planning each week and gave me extra time to focus on things like choosing photographers and florists for the wedding!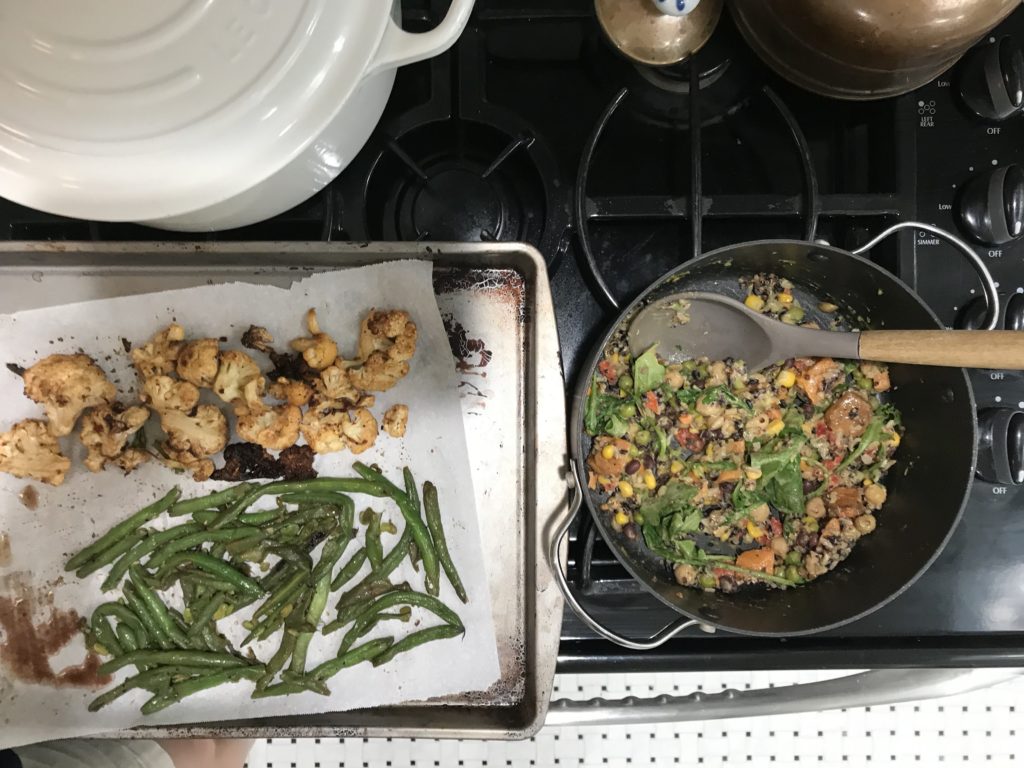 We don't have a microwave so this how we heated up our meals 
BMW actually loved having the Snap Kitchen meals! I wasn't sure what he would think but he really liked the convenience factor and the pre-portioned meals. We both noticed during the days that we stuck to the Snap Kitchen meals that we started to lose a few pounds.
If you're looking to tryout Snap Kitchen for the first time, use code NATALIE20 for $20 off your first order!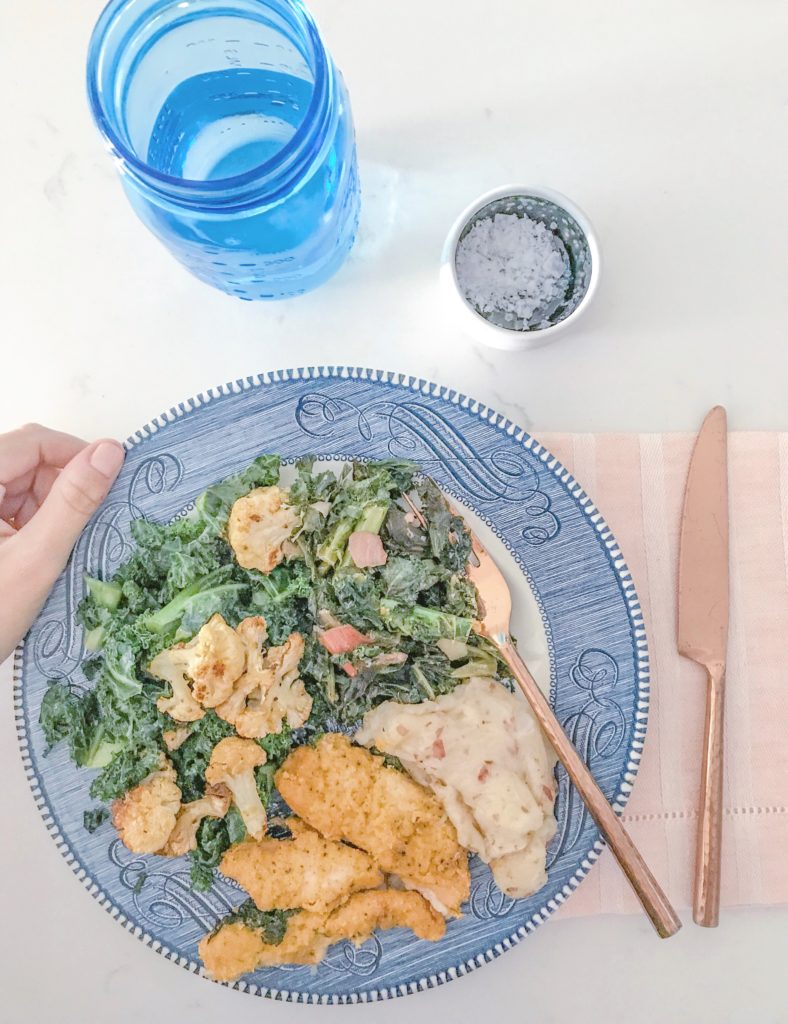 Chicken Tenders with Turnip Mash and Kale Salad and Cauliflower sides
We also ranked our favorite meals (1 is most favorite, 10 is least favorite) here is where we landed:
Natalie:
Mango Beet Poké Bowl
Veggie Taco Bowl
Dan Dan Noodles
Chimichurri Chicken
Crunchy Coconut Shrimp
Spaghetti Turkey Bolognese
Bison Hash
Chicken Fried Broccoli Rice
Grass-Fed Beef Lasagna
Oven-Baked Chicken Tenders with Turnip Mash
BMW:
Naked Beef
Spaghetti Turkey Bolognese
Bison Hash
Chicken Teriyaki
Grass-Fed Beef Lasagna
Dan Dan Noodles
Naked Chicken
Beef Snack
Chicken Tenders with Turnip Mash
Broccolini (side)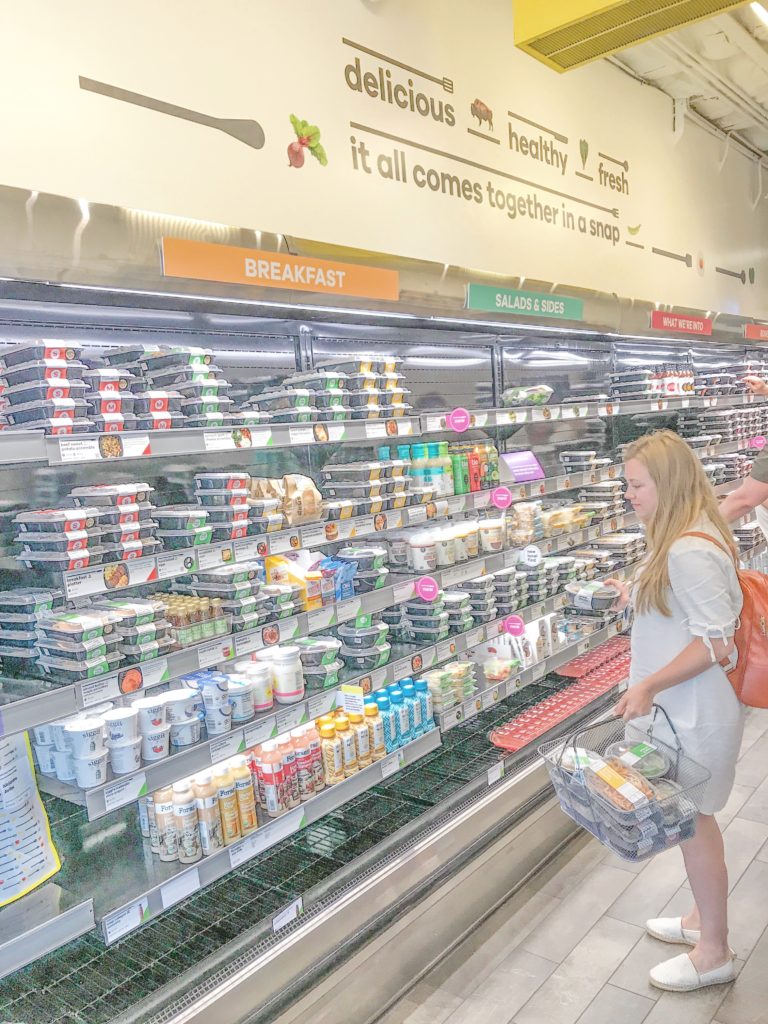 You can pick up your meals in-store, pre-order and pick them up or have them delivered for a small fee
Overall, I would say that we enjoyed the meal plans from Snap Kitchen. The hardest part for us, was that sometimes heating up dinner just seemed a little sad. We both liked the convenience but meals are such a "thing" for us that we missed cooking a little bit. Going forward over the next months leading up to the wedding, I think we will continue to eat Snap Kitchen meals for lunches and sprinkle them in occasionally for dinners. The last month before the wedding, we might revisit eating the majority of our meals from Snap Kitchen to really trim down (and stay satisfied and sane!)
If you're looking to tryout Snap Kitchen for the first time, use code NATALIE20 for $20 off your first order!